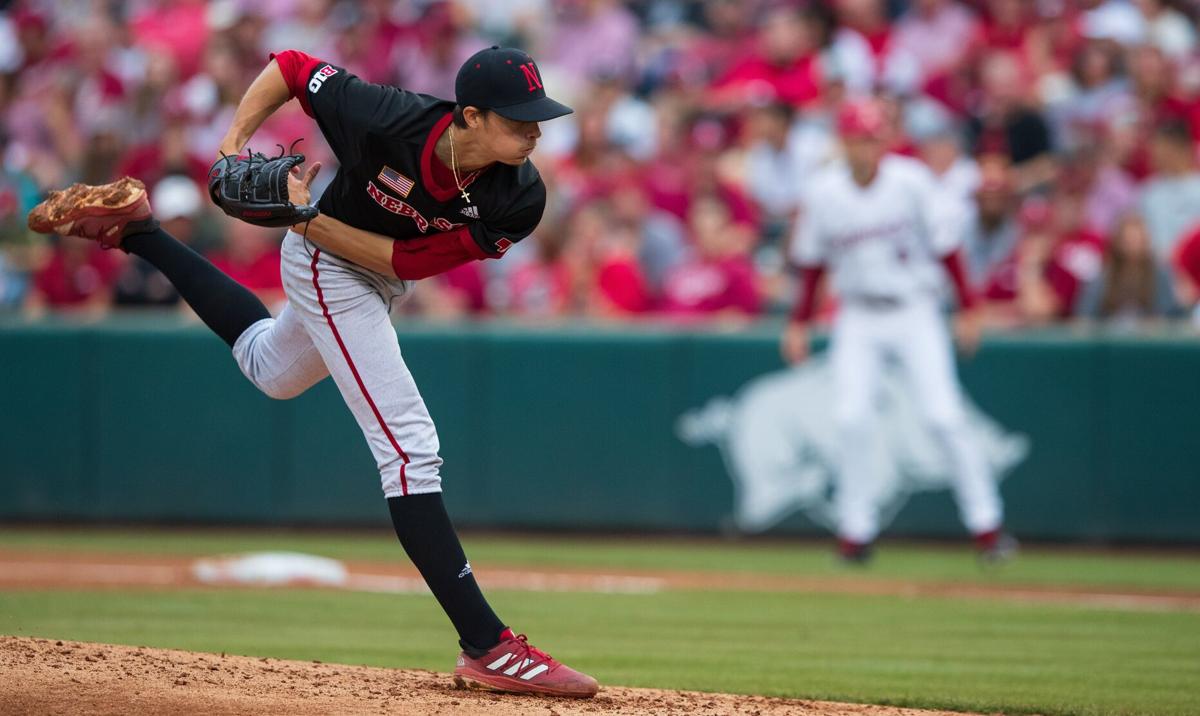 Cade Povich got the easy decision he was looking for on draft day. On Wednesday, he made it official.
Husker nation,
I cannot thank you enough for making a childhood dream come true. From coaches, to teammates, to staff members, and my family. Everyone apart of Nebraska has helped me get the opportunity to live out another dream.
Thank you! #GBR forever 🎈
⁃ ❤️ #33 pic.twitter.com/VDowafHDkJ

— Cade Povich (@Cpo22) July 21, 2021
Though Povich didn't publicly signal his intentions earlier in the process, he knew the day he was selected he would turn his attention to professional baseball.
"Where I got picked up and the money, it was kind of a no-brainer," Povich told The World-Herald. "I called Coach (Will) Bolt maybe 30 minutes after I was picked and I think he also kind of knew where my heart was at and agreed with it."
The wiry 6-foot-3, 185-pound lefty broke out this spring after being lightly recruited out of Bellevue West and spending a season at South Mountain C.C. in Arizona. The pandemic cut short his 2020 campaign in Lincoln but he was an All-Big Ten first-teamer in his final college go-round.
His 3.11 earned-run average was best among NU starters and he walked just 22 against 88 strikeouts in 81 innings. He consistently kept opposing lineups off balance with a five-pitch mix and even recorded a rare immaculate inning — three strikeouts on nine pitches — late in the year against Michigan.
Povich, who was Bolt's first Nebraska recruit to commit in June 2019, had two more seasons of eligibility and theoretically could have retained leverage for another round of draft negotiations in 2022. But the money was too good, he said. The 21-year-old is NU's highest-drafted pitcher since Aaron Pribanic in 2008 — the last Husker hurler to go higher was Joba Chamberlain in 2006.
"When I got this job, I looked at our roster and said, 'We need some starting pitching,'" Bolt said this spring. "He was the first call we made."
Povich threw a bullpen session at Target Field in Minneapolis the week before the draft, which he said may have "moved me up a little bit." The Twins used 11 of their 21 total picks on pitchers and already have him at their post-draft camp in Florida.
Big Ten champion Nebraska will need to replace two-thirds of its weekend rotation before next season with the loss of Povich and Saturday sinkerballer Chance Hroch, whose eligibility expired. Povich joins shortstop/closer Spencer Schwellenbach and reliever Cam Wynne as drafted Huskers turning pro.
"One thing we talked about this year is you're never guaranteed another inning, you're never guaranteed another game," Povich said. "Getting drafted and playing professional baseball is another one of my dreams. Going through that COVID year and knowing it can be taken away at any moment, I wanted to give myself a chance to accomplish another dream of mine."
---