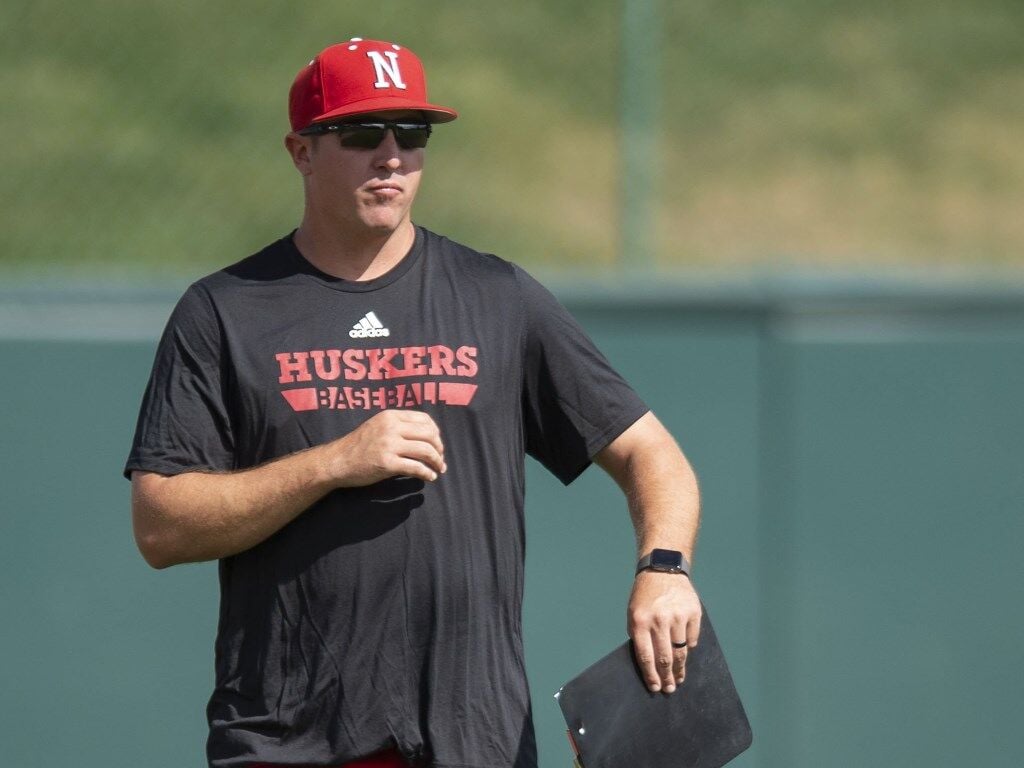 Time is short and he's the only one who can talk. So Jeff Christy has gotten pretty good at asking yes-no questions.
Settled into his spot in the dugout, the Nebraska pitching coach has a walkie-talkie in hand whenever he wants to have a one-sided conversation with his catcher listening through an earpiece. Was that last ball inside? Is the slider sliding? A nod or a head shake comes back.
But mostly Christy does what he does best during games — calls pitches. He did it as a catcher in high school on the same Lincoln Southeast teams as Alex Gordon. He did it as a Nebraska senior in 2006 and throughout a minor league playing career working with future all-stars and an eventual Cy Young Award winner.
"It's like a chess match," Christy said. "You're trying to set hitters up and execute pitches. It's really fun to do."
The results have been enjoyable for the Huskers, who sit atop the Big Ten with a 20-7 record thanks in no small part to their collection of arms. The weekend rotation of Cade Povich, Chance Hroch and Shay Schanaman has remained the same all spring. The bullpen boasts an ongoing scoreless streak of 22⅔ innings. NU's collective ERA (3.72) ranks third in the league and 30th nationally, on pace with the 2017 team that won a conference title.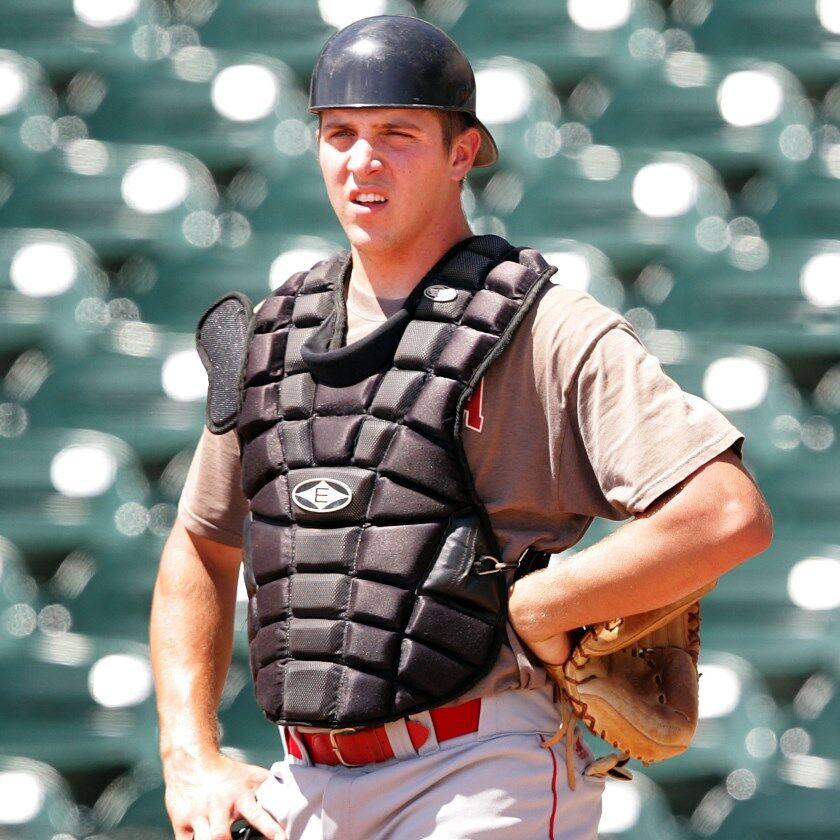 One of three former catchers who are now pitching coaches in the Big Ten, Christy is central to everything Nebraska does on the mound. An aggressive style marks his approach, especially in tight situations.
"It'd be easy just to make a safe call and throw a pitch that, 'Hey, if he puts it in play, let's hope he hits it at somebody,'" NU coach Will Bolt said. "Or you make a call in a big 3-2 spot to get a punchout and get off the field with a lot of momentum. I think he studies the game very well, he's very prepared from a scouting report standpoint, he's got a great communication with his catchers and pitchers."
To Christy, pitch-calling is an art — a blend of studying scouting reports, reading hitters and in-the-moment instinct. He learned under one of college baseball's best as a volunteer assistant in 2018-19 with Texas A&M coach Rob Childress.
Part of the job for Christy is evaluating his own pitchers. Povich — who throws a fastball, curveball, slider, change-up and cutter — doesn't always have everything working in his repertoire. He was commanding just two offerings against Illinois earlier this month, forcing an on-the-fly change in plans. Midway through, Christy asked the starter to see if he could get his change-up going between innings. Povich did, flashed a thumbs up to Christy and incorporated the pitch the rest of his start.
Sometimes Christy can be flexible in his game management, like when he asks catchers what they see and allows them to choose between two options. At other points, the call is the call.
When Spencer Schwellenbach came on to close his first game against Purdue in March, the right-hander wanted to finish a hitter with a slider. Catcher Griffin Everitt flashed the sign for fastball, and Schwellenbach shook his head. He got the same sign again and shook again.
"I got it a third time and was like 'OK' and end up striking the guy out with the fastball," Schwellenbach said. "I was like, all right, great, he must know more about the hitter than I do. I asked Griffin about it after the game and he said Christy was in his ear saying, 'Don't let him change the pitch!'"
With a man on third base late in a close game against Illinois a few weeks later, Schwellenbach fell behind 3-0 on a batter before running the count full with a couple of heaters. Everitt showed fastball again, but the right-hander shook it and eventually threw a slider for the strikeout. Christy told him afterward he had meant to call the slider — that's how in sync they usually are.
NU's closer said he has to smile every time he gets a big out on a pitch Christy insists he throw.
"I'll look into the dugout and Coach Christy is like, 'Hey, that's why I call pitches,'" Schwellenbach said.
Not every Husker pitcher is as opinionated. Jaxon Hallmark figures he's never said no to a pitch call in his college career. Christy has him working on his change-up to mix with a heavy slider usage if needed during some upcoming four-game weekends.
Lefty Jake Bunz — with a 1.25 ERA and 30 strikeouts in 21⅔ innings as a reliever and fourth starter — said Christy's mound visits with him are usually about getting a breather if he's rushing his delivery. The coach always notices if a certain pitch isn't working for someone.
"Whatever he calls, I fully trust," Bunz said. "I'll think it's my best pitch and I'll throw it. Let's rock and roll and see if they can hit it."
Ultimately Christy's looking for conviction. He's OK with pitchers shaking occasionally, but they'd better feel strongly about what they would rather do instead. Working with Childress, he saw firsthand how powerful belief can be for players of all talent levels.
He's witnessing the same thing with the Huskers, whose arms have quickly become assets for a team with its most important innings still to come.
"When it gets tough, what do you have to stand on?" Christy said. "What are you going to go to in your mind from a confidence standpoint? If you don't have that, then you feel pretty bare out there. That's the biggest thing for me is to have those guys stand for something."​
---