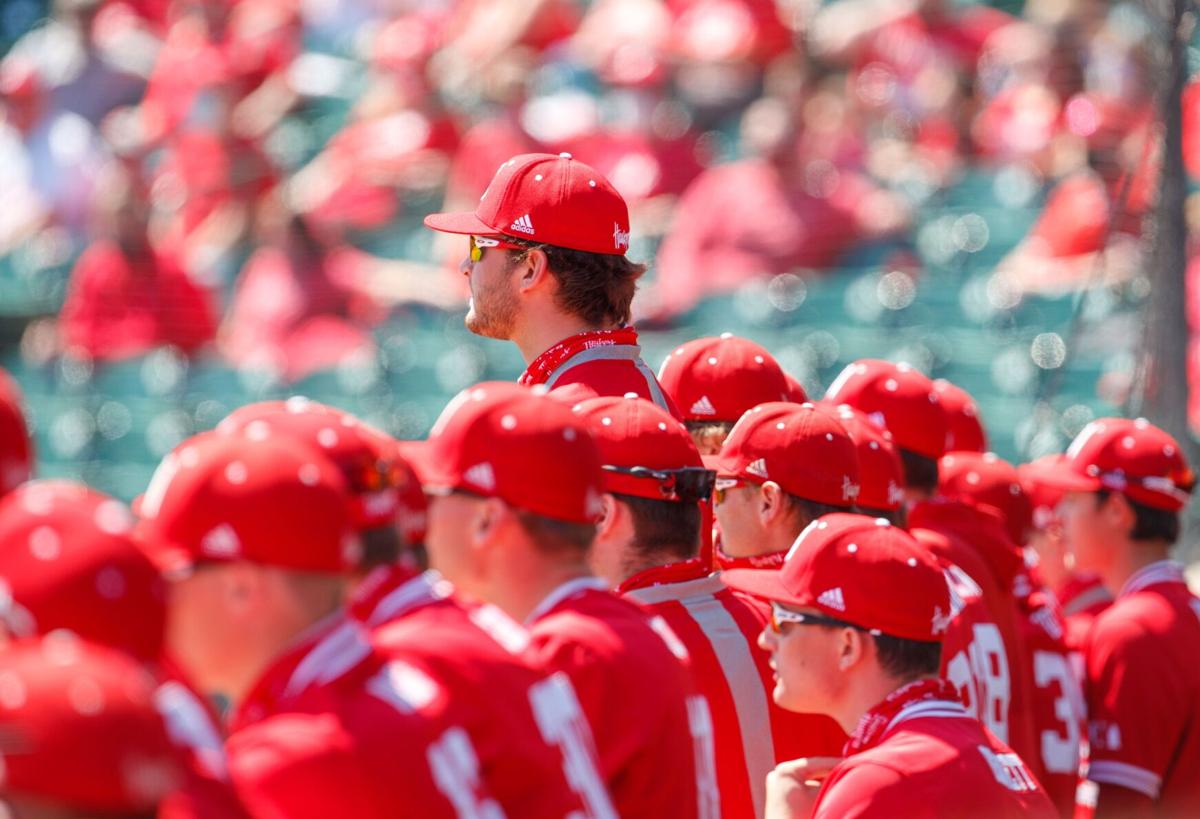 As college baseball approaches the stretch run of its regular season, one reality has become clear to those who will determine its postseason participants.
How they evaluate teams playing conference-only seasons will be unique. But it won't be all that different.
Jeff Altier, in his first season as chair of the NCAA Division I Baseball Committee, is planning for the unprecedented task that will fall to him and nine others next month in selecting at-large qualifiers for the 64-school tournament. Among the contenders is a cluster of teams with no points of reference outside their own leagues.
In the Big Ten, that includes Nebraska and Michigan gaining separation atop the standings. The only other conference with teams facing just themselves — the Metro Atlantic — includes 20-0 Fairfield.
How good are any of them?
"It is not going to be easy to determine," Altier told The World-Herald. "All I can say is we're going to look at their full body of work and try to compare that against the other leagues in the country."
The biggest adjustment will come in how the committee views RPIs from those leagues, Altier said. That metric — based around wins and losses of opponents to calculate a strength of schedule — becomes "less reliable" with no out-of-conference games as part of the equation.
But that doesn't mean RPI is irrelevant to the discussion for Big Ten and MAAC contenders in 2021.
"We've never been here before," Altier said. "We can't throw it out because there's a few conferences that have not played nonconference opponents and the rest of the country did — it wouldn't be fair to everybody else to throw it out. So it's still got to be a factor to some degree."
Fairfield actually began the week with the No. 1 RPI nationally. Iowa (40), Nebraska (46), Ohio State (51) and Michigan (62) are leading their league in that category. The Big Ten — which has consistently finished as the country's No. 7 RPI league since Rutgers and Maryland joined in 2015 — sits No. 13 overall out of 31 conferences entering the week, behind groups like the West Coast and Missouri Valley.
A look at Nebraska's RPI peers illustrates how thin the margin for error is even for the first-place team in the Big Ten. Just ahead of the Huskers (18-6) are North Carolina (18-15), Georgia Tech (17-14) and Creighton (11-7). All have a far better strength of schedule than NU, which has played 10 games against "Quadrant 4" foes with RPIs of 151 or lower. In NU's only games against "Quadrant 1" opponents (1-50 RPI), they took three of five against Iowa.
Nebraska's next foe, Michigan State, owns an RPI of 240. Losing a game — let alone a series — to the Spartans would be a larger blow to the Huskers' postseason résumé than it would the Big Ten race.
As the committee fades RPI considerations for league-only teams this spring, it will place more weight on input from regional advisory committee members who see games in person. Every conference is represented on advisory committees, which are made up of coaches from those conferences who report their observations. The first of three rounds of calls was completed Monday.
"In this year where we don't have (standard RPIs), we have to depend on people who are actually seeing the teams play," Altier said. "It's going to be an imperfect year — I'll be the first one to tell you that. We're going to do the best we can with it, but it's going to be a challenge."
Altier — a former baseball player at Stetson and now the athletic director at the Florida school — said the 10-person selection committee will also consider how well rounded teams are as potential NCAA qualifiers. Are there any glaring flaws? Do the pieces appear to be in place to make a run?
The Big Ten's recent history won't factor in, Altier said. The league tied its personal best with five qualifiers in 2019, and ended a 53-year absence from the College World Series final when Michigan broke through.
Meanwhile, the selection committee is also tasked with assigning regional host sites for the NCAA tournament. In a typical year, 16 schools would be awarded regionals following the completion of the regular season and conference tournaments. This spring the committee will predetermine 20 locations after the first week of May in order to have COVID-19 testing certification cleared for those facilities.
Altier said the NCAA will not be announcing who will host at that time, though the individual schools will know if they made the cut. The extra four sites give the committee "a little bit of latitude" to adjust for teams that may nosedive or finish especially strong in the interim three weeks. Regional hosts will be revealed May 31 along with the entire tournament field of 64 as usual.
Criteria for hosting remains unchanged in 2021, Altier said. Along with on-field success, considerations include facility quality and availability, revenue potential, attendance history, geographical location and operating costs.
Nebraska and Michigan (18-7) are trending as the most likely Big Ten schools to host, if anyone. Should both be among the 20 predetermined sites, their series at Haymarket Park (May 28-30) could include stakes of home-field advantage in the tournament as well as a league title.
Appearing on the Husker Sports Network this week, coach Will Bolt said coaches and players don't pay attention to rankings and outside measurements. Still, the second-year staff has often said a major goal is to get Nebraska back to hosting postseason baseball after last doing it in 2008.
To that end, the Huskers simply need to keep doing what they've been doing — win games.
"All we can control is how we go out each day and show up to compete," Bolt said. "We know that if we do that over the course of the year over and over and over again we'll have a good shot to be in position to be Big Ten champs. Hopefully at that point in time you're in the conversation to host a regional."