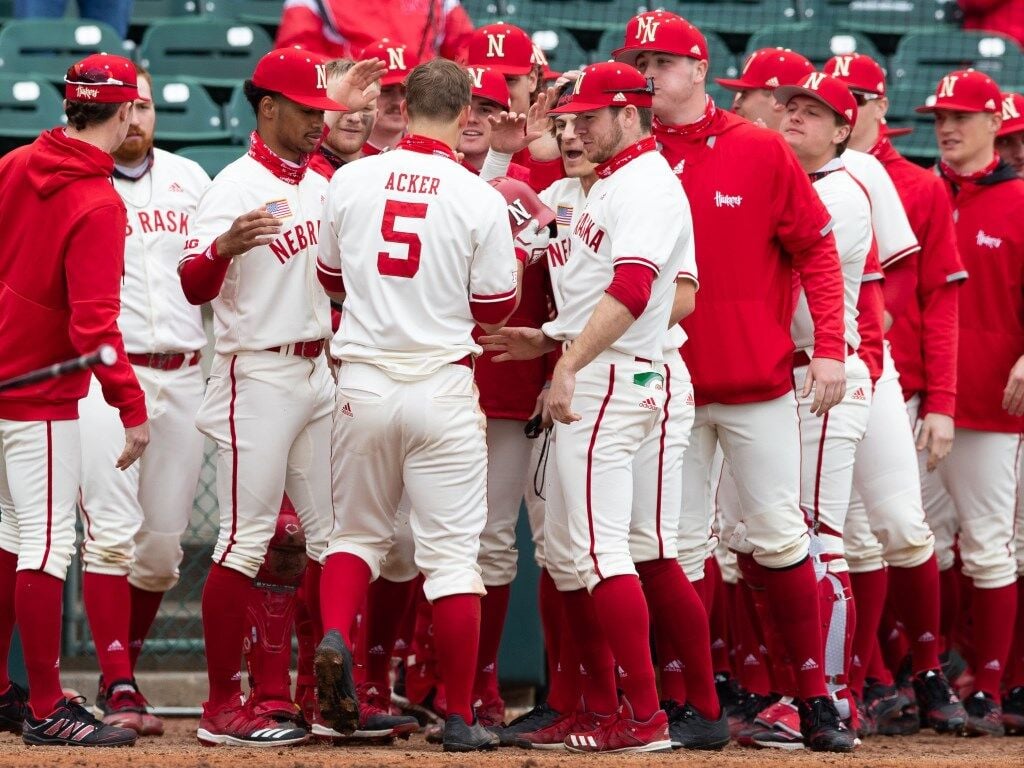 There will be closure this time.
A year ago Joe Acker, Mojo Hagge and Luke Roskam were stuck in a baseball pickle for weeks on end. The pandemic had taken their 2020 season, but had it ended their college careers too?
Acker, a Nebraska outfielder, went home to Wisconsin wondering about scholarships and getting ready to work through a knee surgery. Roskam put off pro baseball aspirations and hoped he would get a comeback shot. Hagge worked 40-hour weeks in Omaha delivering packages for Amazon and prepared for a planned fifth year in school to complete a degree in civil engineering.
This weekend the super seniors will be among the Huskers playing their final games at Haymarket Park. For sure.
"We've lived it out here and we're at the end of our road," Roskam said. "I think everyone should be honored. Some guys might not be coming back too, so I definitely see them in the senior class too."
The three-game weekend series with Michigan — all noon starts beginning Friday — won't have the typical vibe of a season finale. Nebraska already clinched the outright Big Ten title, removing much of the drama from the matchups that will play out on BTN. Beyond that, many Huskers don't know whether this is their final Lincoln farewell.
Five NU players do know with certainty. Fifth-year college veterans Chance Hroch and Logan Foster join the Big Red trio that began their careers with a Big Ten title in 2017. Hroch transferred in last summer after four seasons at New Mexico State and has entrenched himself as a reliable Saturday starter. Foster, a Lincoln Southwest graduate, sat out 2020 to come home after a career at Texas A&M, where he was once an all-SEC honoree and College World Series participant.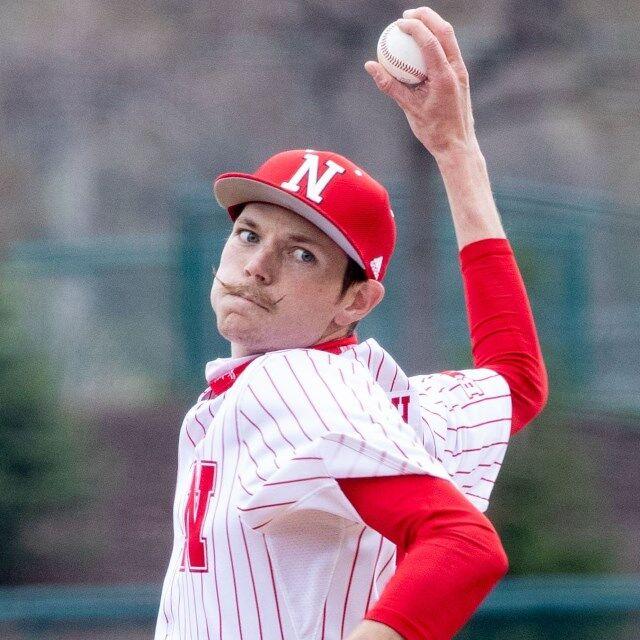 Hroch, a self-admitted "crier," expects to be emotional even though the team has at least one more week of baseball guaranteed at an NCAA regional in June.
"It will be sad knowing I won't get another year because I'd stay here and play another year if they'd let me," Hroch said. "But I don't think the NCAA will."
At least seven other Huskers have remaining eligibility but may or may not suit up at home again after Sunday. That includes four fourth-year players in outfielder Jaxon Hallmark, catcher Gunner Hellstrom and relievers Cam Wynne and Max Schreiber. Reliever Trey Kissack can consider a sixth college season after a career path that has included two other schools, a sit-out season and the COVID year before this spring.
A pair of third-year pro prospects in shortstop Spencer Schwellenbach and Friday ace left-hander Cade Povich could be drafted in July. Both hold dreams of professional baseball and plan to pursue them in the likely scenario organizations give them a chance.
Nebraska coach Will Bolt said every fourth- and fifth-year player will be honored in front of fans. With their future unclear, it's best to cover all the bases now.
NU's four captains — Acker, Hagge, Hallmark and Schwellenbach — have set the tone all season. They're the guys taking younger players aside following a bad at-bat or after walking a few hitters. Keep your head up, they say, because we'll need you down the line.
They're also the core of a group that welcomed Bolt and led a smooth transition to a new coaching staff in the summer of 2019. All were coachable on the field and have enjoyed strong individual seasons. And they shepherded a young group by ignoring the exaggerated age disparity — Hroch and Hagge, for example, will turn 24 this summer while freshman second baseman Brice Matthews was 18 when the season began.
"The upperclassmen, I just can't say enough great things about those guys and what they've brought to the team," Bolt said.
For those with hazy immediate futures, job No. 1 is to enjoy the moment. Hallmark said last month he has "no clue" if or where he might be playing next year.
Wynne — owner of a 3.21 ERA in 14 innings this spring — said his next step will also hinge on potential draft opportunities. The Lincoln High grad who worked his way through the junior college ranks is a senior academically and nine credit hours shy of graduating with a history degree. He could also return in 2022 as a key bullpen piece.
"I'm going to ride the wave and see what happens," Wynne said. "I'm going to keep playing as long as I can, whether that's here at Nebraska or in professional baseball one day. Everyone has to hang the cleats up one day, but that's not something I'm interested in doing now. I don't want to have any regrets later. I want to play as long as I can and see what I can do."
Such is the advice of the for-sure seniors to others facing the same unknown status they navigated a year ago. Like with this season, keep going as long as possible. Second guessing can only come from stopping too soon.
"My dad always tells me, 'You can work your whole life,'" Roskam said. "So I'm going to try to play this game until the jersey is ripped off of me. We may not get this ever again."​
---