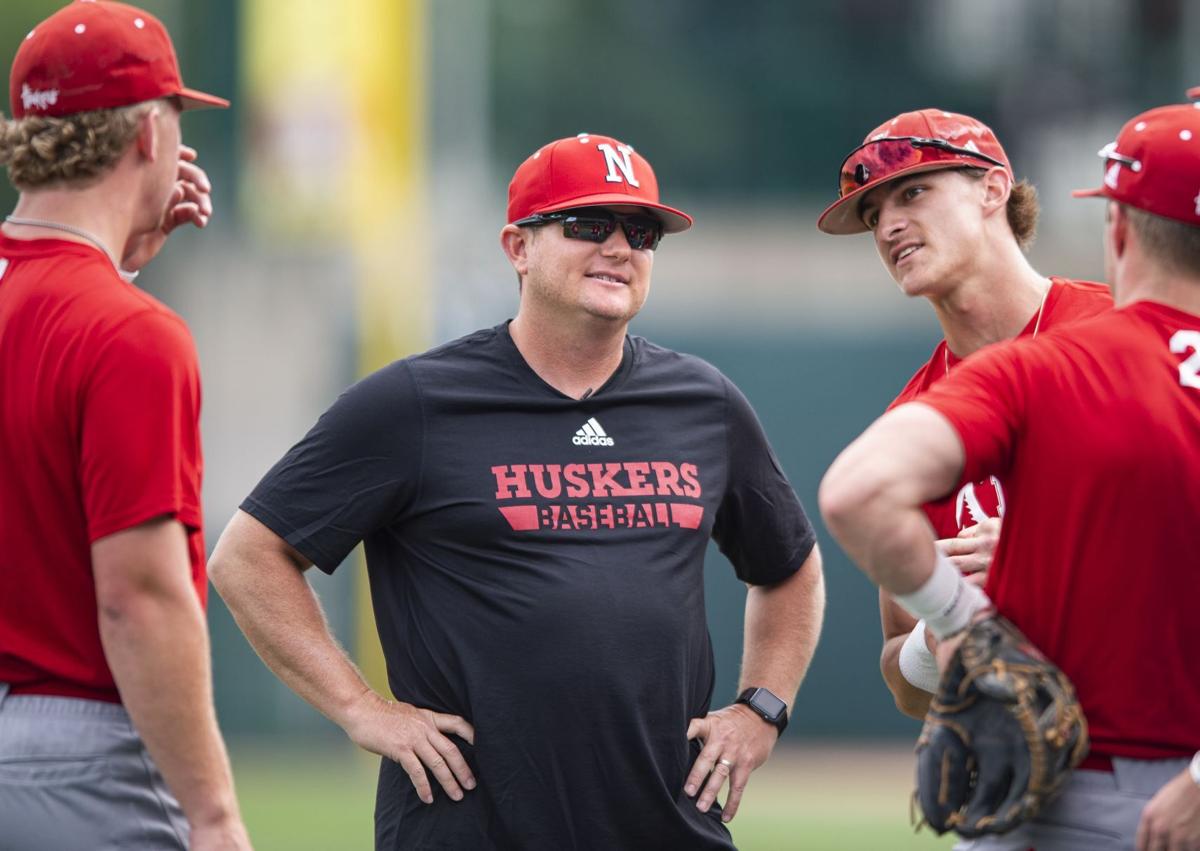 Drew Christo grew up loving Nebraska sports. But the calls from other schools just kept coming.
It was the summer of 2019. The Elkhorn standout had already chosen baseball over football as his college sport, but the decisions weren't getting easier. Major college programs like Virginia, Duke and Stanford continued to offer. The Huskers were in the mix too, of course — having a father, Monte, who was a former NU quarterback made his childhood rooting interest easy.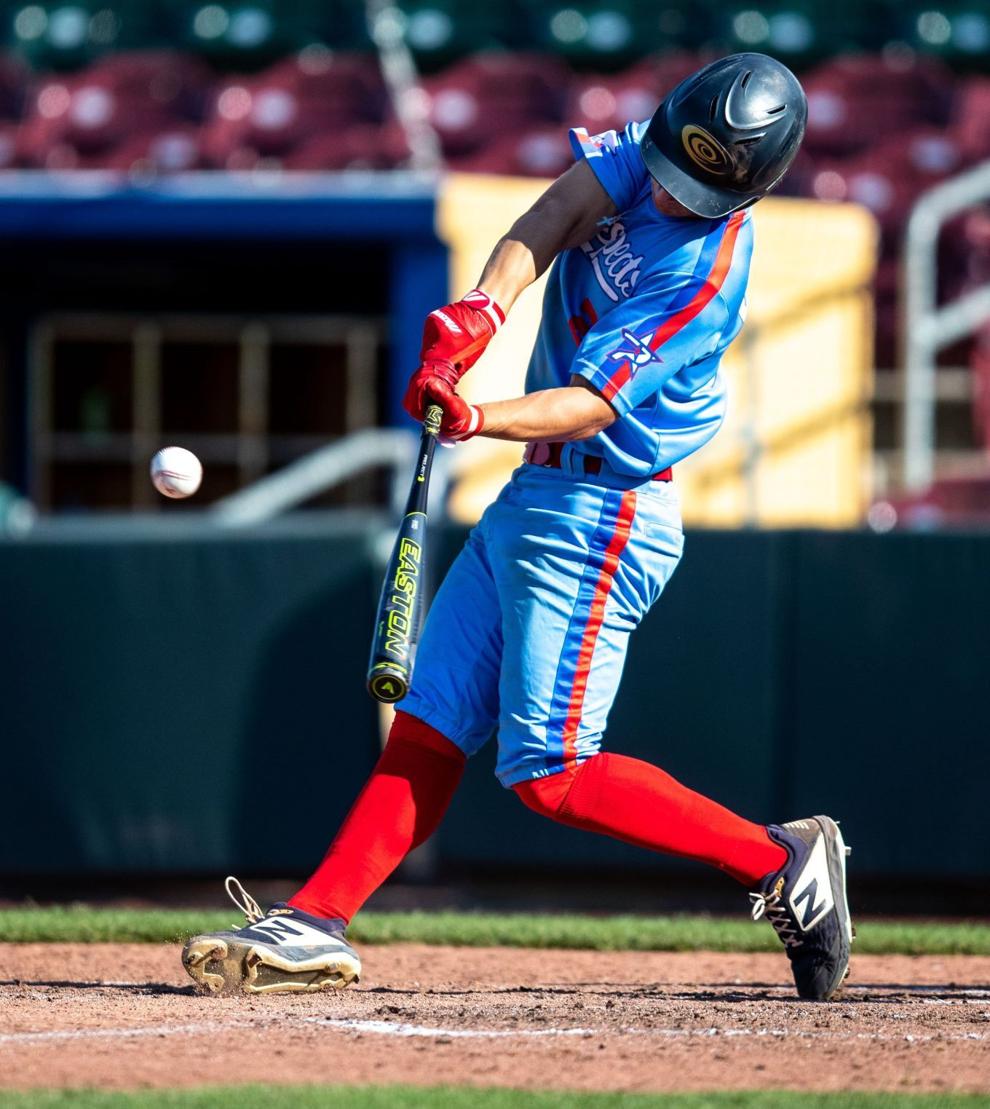 Christo followed along with surprise and intrigue when Nebraska baseball coach Darin Erstad abruptly resigned that June. When Will Bolt was hired later in the month, one of his first calls was to Christo, a top-100 national prospect and a right-handed pitcher with pro potential.
Bolt laid out his vision for a program that would be built from the inside out with talent from the state. He laid out a vision for Christo — he'll never work harder in his life than when he comes to Lincoln.
The teen mulled it over. A few months later, he committed.
"I think the combination of the love of the new and the love of the old were two things that really put Nebraska over the top," Christo said. "When I get to campus, it's go time."
Bolt's first full recruiting class follows the blueprint he described in his earliest days as Nebraska coach. The 14-man group consists of eight in-state players, three more from the Midwest, one from Texas and two from as far as Canada and Hawaii. It's rich with starting pitching, as well as overall athleticism and depth that could quickly impact the program in 2022 and beyond.
Lincoln Southwest middle infielder Max Petersen was first to pledge Sept. 8, 2019. Two days later came Elkhorn South two-way player Jax Brockett, and his teammate Luke Jessen announced three days after that. Christo and Elkhorn teammate and infielder Kyler Randazzo followed in October.
Jessen, like Christo, got a call from Bolt right away. The staff wants Nebraska players, the coach told him, and wants talented ones who want to be Huskers. Suddenly offers from Kansas State and Missouri didn't seem so appealing.
"I think they've done a great job of locking down the best guys in Nebraska," Jessen said. "And I think part of that is they pursue us so heavily and they make us feel like we can make a difference and do great things down in Lincoln. I don't know if there was an in-state guy that Nebraska offered that we didn't get."
Randazzo, Christo and Jessen all played on the same select team as 10-year-olds, but they know most of the state's other top talent too. Not only did they encourage their peers to consider Nebraska, but endorsed many of them to NU coaches. Norris right-hander CJ Hood — already throwing in the low- to mid-90s — and Millard West righty Corbin Hawkins committed this summer in part because coaches felt confident they would be good culture fits.
"It helps," NU recruiting coordinator Lance Harvell said, especially during a pandemic. "When they bring a name up, we listen. We've got that trust in those guys."
The class overall is ranked 35th nationally by Perfect Game, the highest in Lincoln since Bolt was the associate head coach under Erstad and collected classes at 28th (2013) and 25th (2014). The program's classes since then: 100-plus (2015), 75th (2016), 100-plus (2017), 58th (2018), 68th (2019) and 94th (2020). Those rankings reflect only through the November signing date.
Among Big Ten teams, only Indiana (32nd) is ranked higher in this cycle.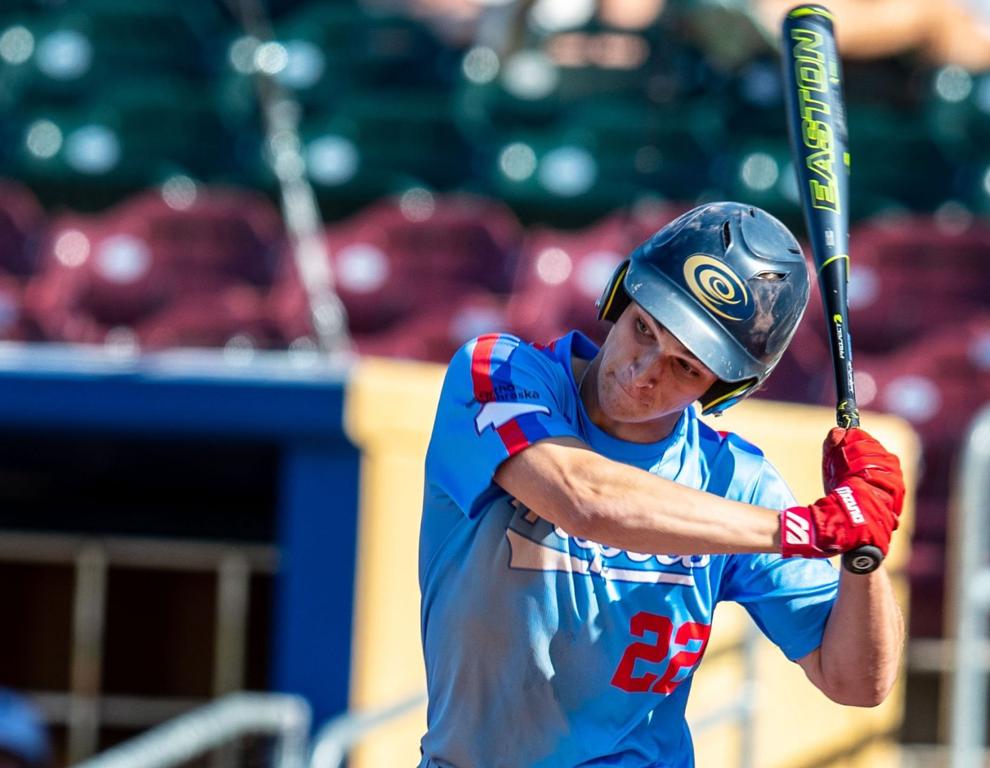 Nebraska's 2020 group featured 10 signees in November, only to add seven more the rest of the way — four via junior colleges, two transfers and flipping the state's Gatorade Player of the Year from Texas A&M in infielder Max Anderson. Nebraska will also continue to explore ways to acquire talent in this class, especially if current signees or players turn to pro ball in the summer.
Two-way player and former Wichita State pledge Matthew Guthmiller of Millard South committed in September as a walk-on to round out the in-state group. His father, Matthew Sr., was a catcher with the Huskers in 1996. With the exception of Jessen, the local kids all were big Big Red fans as kids.
"I grew up liking Iowa," Jessen said. "It kind of shows how good Coach Bolt and Coach Harvell are at their jobs, getting a Hawkeye fan to flip."
Existing Nebraska roots on the team are deep enough that every 2021 in-state recruit can point to a current Husker who played baseball at their high school. Of the eight NU commits in the 2022 and 2023 cycles, six are from within state borders — and all of those are considered among the area's best prospects.
Harvell said pitchers Christo and Hood have the potential to be "frontline guys" sooner than later. Petersen and Randazzo could play right away on the infield, he said, while Jessen is "as good a hitter as I've seen." Brockett and Guthmiller will arrive as two-way players and go from there.
"All of us are studs — that what we've got in common," Jessen said. "We're ready to do some big things and build on what they've already got going."
Another class headliner is Chase Mason, a top-100 prospect from Viborg-Hurley in southeast South Dakota. An outfielder with immense power and speed and also a right-handed pitcher, Mason — who turned down multiple FBS scholarships as a quarterback — is receiving buzz from scouts as a possible pick in next summer's MLB draft. The most recent NU pledge said Christo and Hood helped turn him onto Nebraska at a summer showcase event.
Nebraska is signing additional Midwest prospects in infielder/outfielder Gabe Swansen of Johnston (Iowa) and hard-hitting catcher Josh Caron of Sun Prairie (Wisconsin). A Texas left-hander, Chandler Benson out of Frisco, committed in October 2019 over interest from Baylor, Purdue and others. He has family in Lincoln.
Middle infielder Core Jackson will be the first Canadian on a Nebraska roster in two decades and first since his club coach Adam Stern — a former roommate of Bolt's. And left-handed Jadon Arakaki will arrive as a spray-hitting walk-on outfielder.
Harvell, with roots in Texas and Oklahoma, said the warnings he received about the talent gap between the Midwest and the South are not nearly as pronounced as he feared. Kids in Nebraska play multiple sports and are perhaps more physically developed than warm-weather players who stick to baseball year round.
Christo has seen prospects from all over the country through various travel events and exhibitions. He agreed — Nebraska isn't signing local talent out of charity or for public relations, but rather because there really are difference-makers to be had.
And as it turns out, the Huskers got most of them in their latest class.
"From my perspective, the talent level is about the same, if not better, than anywhere else in the country," Christo said. "I feel like the guys committed to DI's or good jucos around here, if those guys were down in the South they would be garnering SEC offers. I think the talent in Nebraska is as good as it's ever been."