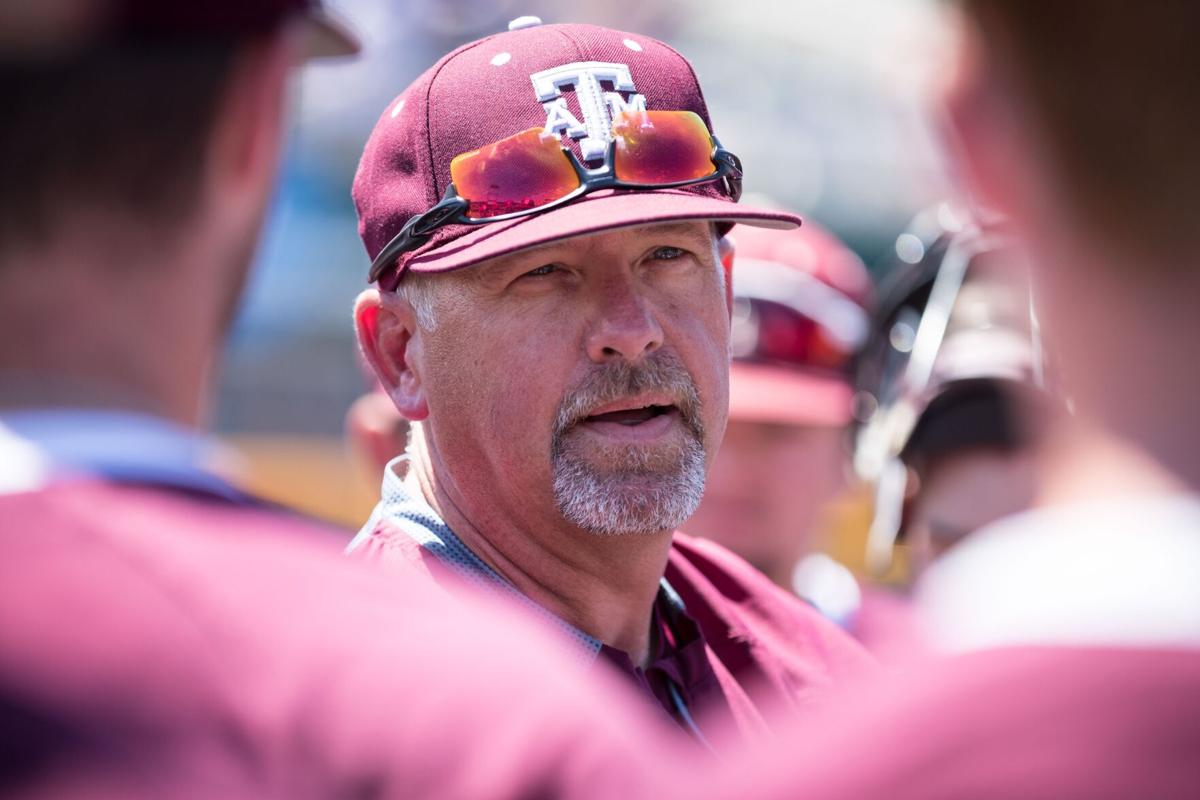 LINCOLN — Rob Childress considered taking a year off.
Given he just finished a 16-year head coaching stint at Texas A&M, nobody could blamed him. 
"But deep down, there was no option for me to take time off," Childress said Sunday. "I need to be around the game, around young people." 
He'll be around the game at the same school where he first built a reputation as one of the nation's best coaches: Nebraska. 
Childress, pitching coach for all three of the Huskers' College World Series' appearances, confirmed Sunday he was joining the Husker staff as a director of player development for Will Bolt. Bolt was part of the early Dave Van Horn CWS squads that brought Nebraska baseball great fanfare and prominence.
Childress, who won 622 games at A&M and made two CWS appearances as the coach there, said he'll assist Bolt and assistants Lance Harvell and Jeff Christy in any way they see fit. All three coaches worked for Childress at some point in the past 13 years, with Bolt serving as an A&M assistant two times for seven years. 
Now, Childress will work for them. 
"Whether that's just another set of eyes, whether that's scouting reports, video, on-campus recruiting, there's a lot of different hats to be worn," Childress said. 
Bolt and Childress began discussing a potential role at NU, Childress said, this summer, after A&M chose not to renew Childress' coaching contract. Childress has a daughter and granddaughter who live in Lincoln, and he visited them last month. 
"I loved the incredible support in the state, border to border," Childress said. "Everybody supports Nebraska at the highest levels and roots for them in such a positive manner. It's a special collegiate environment." 
Nebraska recently completed its best season in the Big Ten (34-14), winning the league title in the second-to-last weekend and advancing to a regional final, where it lost to Arkansas, which finished No. 8 in the final polls. NU also, for the first time since 2008, finished in the Top 25.
The Huskers were 17th on D1Baseball, 20th on Baseball America and 21st on Collegiate Baseball.
Nebraska's progress under Bolt is evident, Childress said. 
"I'll help the coaches in any way I can and pour into the players," he said. 
---