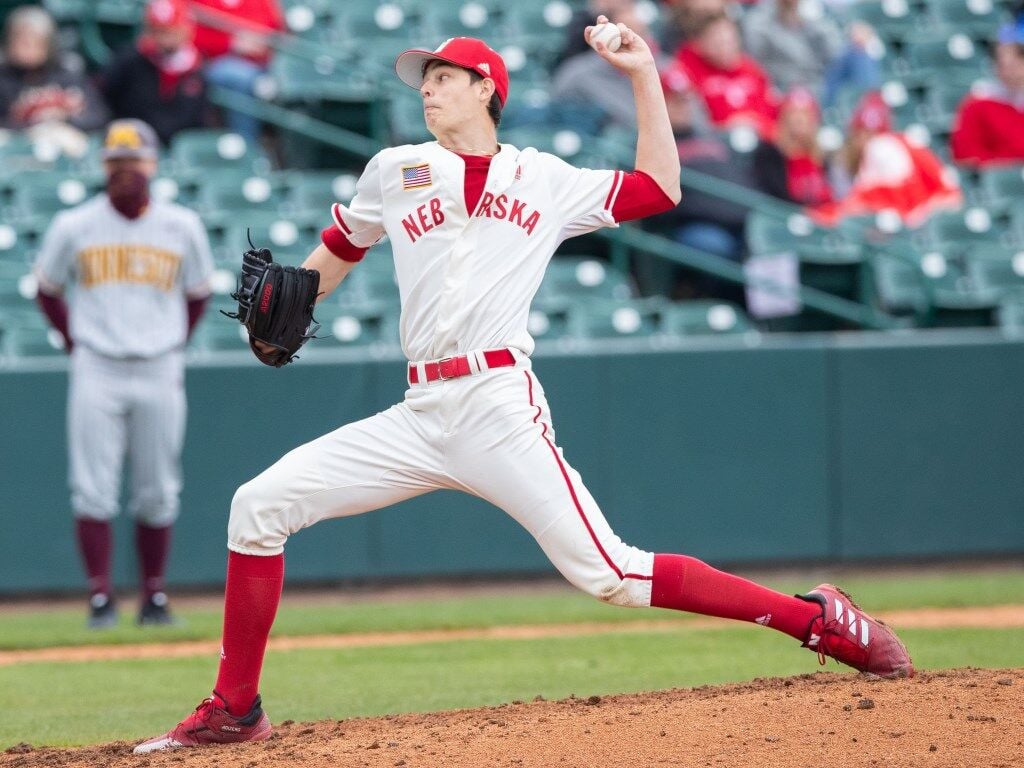 Cade Povich had a problem.
Reality smacked the left-hander like a quick comebacker as he took the mound at Illinois last weekend. He didn't have all his pitches. Not even most of them. He commanded his fastball and curveball, but the rest — a changeup, slider and new cutter — were dangerously unpredictable against a lineup with more hits than anyone in the Big Ten.
"It was definitely that first and second inning that I realized I'm going to have to bear down with what I have and just compete," Povich said.
The second-year Husker ace didn't possess his usual strikeout stuff but still coaxed five groundouts in the first two scoreless innings. He shot a thumbs up to NU pitching coach and pitch caller Jeff Christy in the dugout before the third, indicating he ha​d gotten a feel for his changeup.
Eventually the junior completed 5⅓ frames — giving up six hits and three earned runs — in a game Nebraska won 8-6.
Unhittable when he's on and tenacious when he's not, Povich is bringing exactly what NU envisioned in June 2019 when he became the first Husker recruit under coach Will Bolt. The Friday starter wields pinpoint control (nine walks in 48⅔ Division I innings), with an ability to throw most of his pitches in any count.
"When I got this job, I looked at our roster and said, 'We need some starting pitching,'" Bolt said. "He was the first call we made."
The strikeouts are what set the Bellevue West graduate apart from other successful Nebraska weekend hurlers. With 36 in 27⅓ innings this spring, he's on pace to be the first Husker full-time starter to finish with more punchouts than innings since Joba Chamberlain in 2006. His strikeouts-per-nine-innings ratio (11.85) is among the best in the country and comparable only to Shane Komine (11.47 in 2000) in recent program history.
Few college teams considered Povich capable of such feats even a few years ago. The pitcher, now 6-foot-3 and 185 pounds, was six inches shorter and 30 pounds lighter as a high schooler playing travel ball. Creighton was his lone Division I offer along with a host of interested junior colleges.
Povich wasn't a hard thrower then, but he had plenty of command and life on his pitches. He took a chance on a juco in Phoenix with a history of advancing players in their careers.
South Mountain Community College was a grind Povich wouldn't trade for anything. No luxuries like a training table or extra equipment. Just baseball. On his own for the first time, he struck out more than a batter per inning and posted a 1.58 earned-run average.
Schools like Auburn and Tennessee encouraged him to stay another year, then consider making a move to the SEC. His parents tended to agree, even after Nebraska called while the family was attending a College World Series game.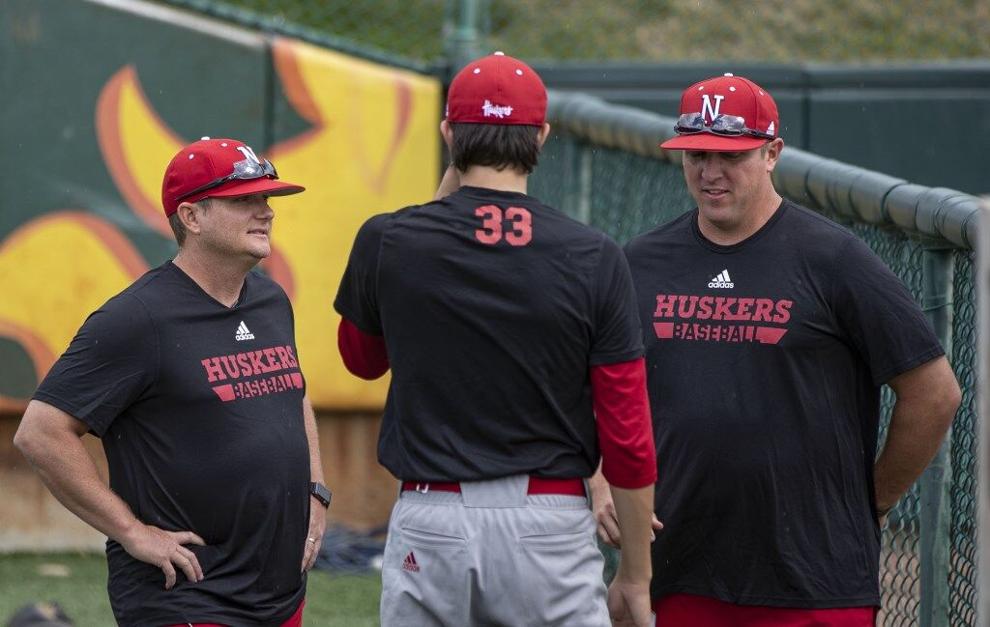 Povich couldn't turn down the place where he cheered on the likes of Chamberlain and Kyle Kubat, and where DJ Belfonte's walk-up song stuck in his head for days after a game. He took an official visit and soon committed. It was a whirlwind few days Bolt reminded him before this spring.
"We had a little laugh about how stuff has fallen into place," Povich said.
But it was much more than good fortune. Bolt describes his ace's work ethic as "professional" in how diligent he is with nutrition, strength training and arm care. He does his homework on opposing lineups. Missed strike calls or tough-luck hits don't change his even-keel demeanor.
As the only rotation holdover from the 2020 season, Povich (3.95 ERA) already is a veteran and leads a staff with a collective 4.21 ERA (78th nationally). Someday he'd consider being a coach or instructor.
"He understands it's not just going to show up for you, even though he has talent," Bolt said. "It doesn't just show up for you if you don't put the work in, and I think that's something a lot of the guys look to him for and just see how he goes about his business."
That goes for hitters, too. Freshman Max Anderson said live at-bats against Povich were a good preview of college baseball.
"It feels like you're getting swarmed in the box when he's pitching," Anderson said. "He'll attack you inside, outside, with every pitch that he has. He just has that presence on the mound that he's in command at all times."
Povich struck out a career-best 12 against Ohio State last month. Then a 10-strikeout, no-walk shutout of Minnesota earned him Big Ten pitcher of the week. He always nibbles on Skittles between innings — and a good day means the bag is almost empty when he's done pitching.
Povich turns 21 Monday and eventually wants to play professionally, a longtime dream that seems more realistic every Friday. His aim small, miss small approach works well for controlling pitches — he finds something inside his catcher's glove to target instead of just the glove itself. And that has him on pace to hit some bigger goals, too.
"I want to be a pro, but playing in the College World Series is also something I want to do," Povich said. "And right now that's the main goal and what's in front of me. That comes before the draft, and hopefully we keep building on our success and can be in a situation where we have that possibility."
---