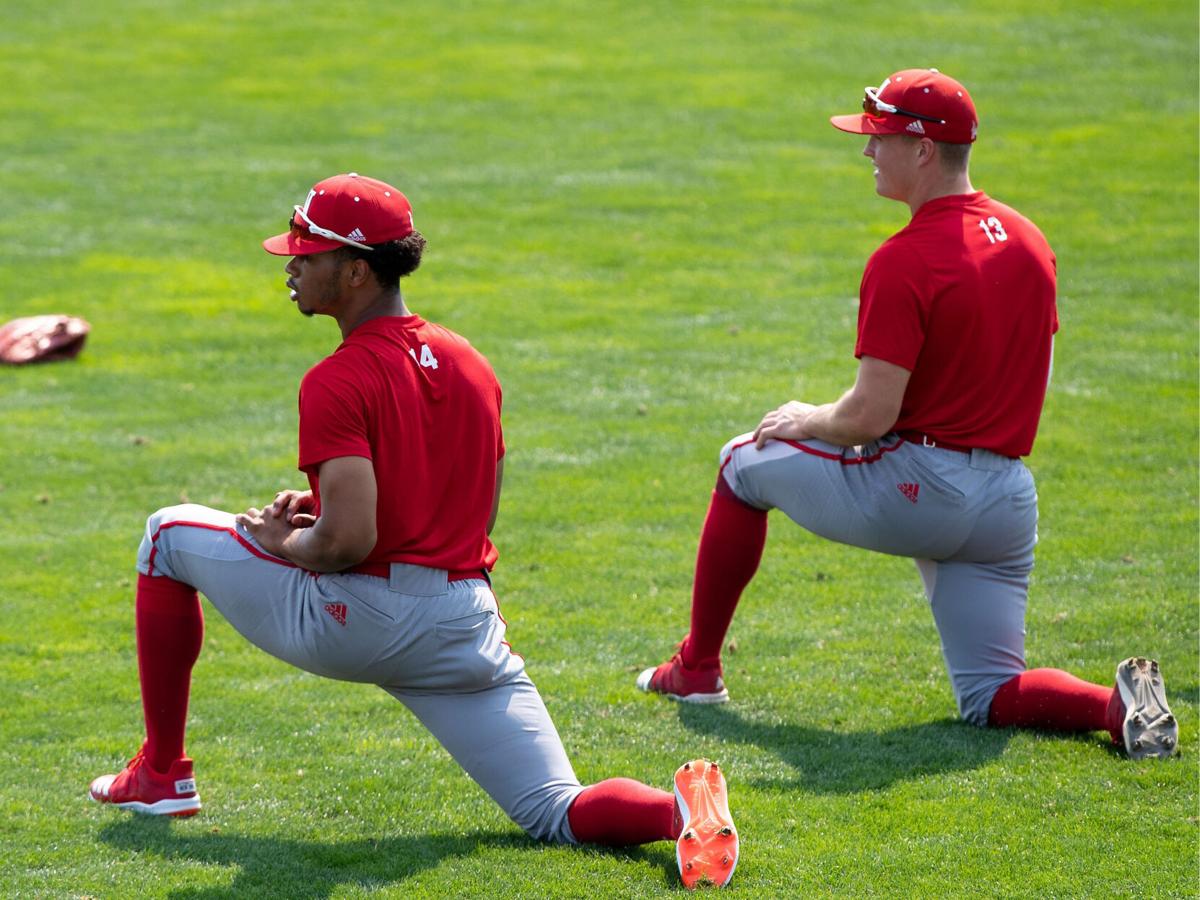 LINCOLN — Kyle Perry can't wait to see what it looks like.
A year ago at this time, the Nebraska pitcher was recovering from Tommy John surgery but didn't miss the signs during fall workouts. About a week was all he needed to see what the Huskers could become. The buy-in was obvious. So was the talent.
Leaders emerged too. NU named four captains in February who were productive veterans that set the standard in their own ways. If the Huskers took on the personality of coach Will Bolt and his staff, they adopted the swagger of their best players.
And that helped as the team went 34-14, won a Big Ten title, appeared in an NCAA regional and earned their first top-25 finish in a dozen years.
"Last year's team was so special and we've got a lot of returners that will bring that same mindset back," Perry said. "I think it's going to be fairly quickly when we realize we're going to be pretty good."
All of the 2021 captains moved on to professional baseball or other careers this summer. The search for the next leaders is officially underway as Big Red began fall ball last week.
The psych evaluation of sorts is a top priority for the Huskers. In this "staging process" portion of the year, Bolt said discovering the team's character trumps analytics and hammering out specific roles. The team welcomes 18 newcomers — including 15 freshmen in a recruiting class ranked 35th nationally — who will mix with more than 20 players who have firsthand experience of what it takes to contend at the highest level of Division I.
"It'll be big to see how the personality presents itself with so many new faces again and so many young guys that are trying to earn their keep a little bit," Bolt said.
Before last year Nebraska hadn't elected any captains since Bolt was one as a senior on the '02 College World Series squad. It will have new captains next season — perhaps announced in the fall or spring — and every season Bolt's in charge. The thinking goes that if there are no captains, sometimes the role goes unfilled.
Two Huskers that spoke with the media last week appear to be strong candidates for the job. Third-year slugging utilityman Cam Chick recalled with conviction the impact upperclassmen like Angelo Altavilla, Alex Henwood and Nate Fisher had on him as a freshman.
"I think we're relatively the same in the character of the team (from last year)," Chick said. "As of right now we're pretty close even with it being three weeks into school."
Perry, entering his fourth season, is among the program's most vocal members. Coaches brought him on road trips last year — even on weekends he couldn't pitch — because of his knack for lifting up others. Encouragement, fire, humor — the left-hander out of Millard South was creative in getting his message across.
His message this week: These Huskers have everybody on the roster they need to keep the momentum going for departed captains Spencer Schwellenbach, Jaxon Hallmark, Joe Acker and Mojo Hagge.
"We're carrying that legacy on for them," Perry said. "We're going to miss them, but we're not going to miss them come spring time, you k​now what I mean? We'll be alright."
Other leaders are cropping up who may or may not have titles. Catcher Griffin Everitt and starting pitcher Shay Schanaman are among senior options. Infielders Brice Matthews and Big Ten freshman of the year Max Anderson are sophomores who have quickly become two of NU's bigger contributors.
Assistant coach Lance Harvell told The World-Herald last month the possibilities are even wider than that. Much like Nebraska's depth of talent could be improved from the previous team — albeit without the obvious elite prospects — peer leadership can also take a step forward without the strongest individual personalities. Autumn is the natural time for that on a college baseball calendar as newcomers emerge from their shells and veterans continue to mature.
"We can be a better offense or better pitching staff and be a more complete team than we were last year," Harvell said. "That's what we have the ability to do, but to get to that point we have to face reality (about who is gone)."
Nebraska — with major openings to fill in the outfield, starting rotation and bullpen — works with the confidence of a team that nearly ousted the No. 1 overall national seed on its own field in June. Players and coaches talk about Omaha and the College World Series every day, whether in the weight room or during their 6 a.m. runs.
It's not looking ahead, Perry said. It's going about their business in a way that will get them where they want to be — even as they're still discovering exactly who they are.
"Whatever it takes, honestly," Perry said. "That's a big quote with this team."
---