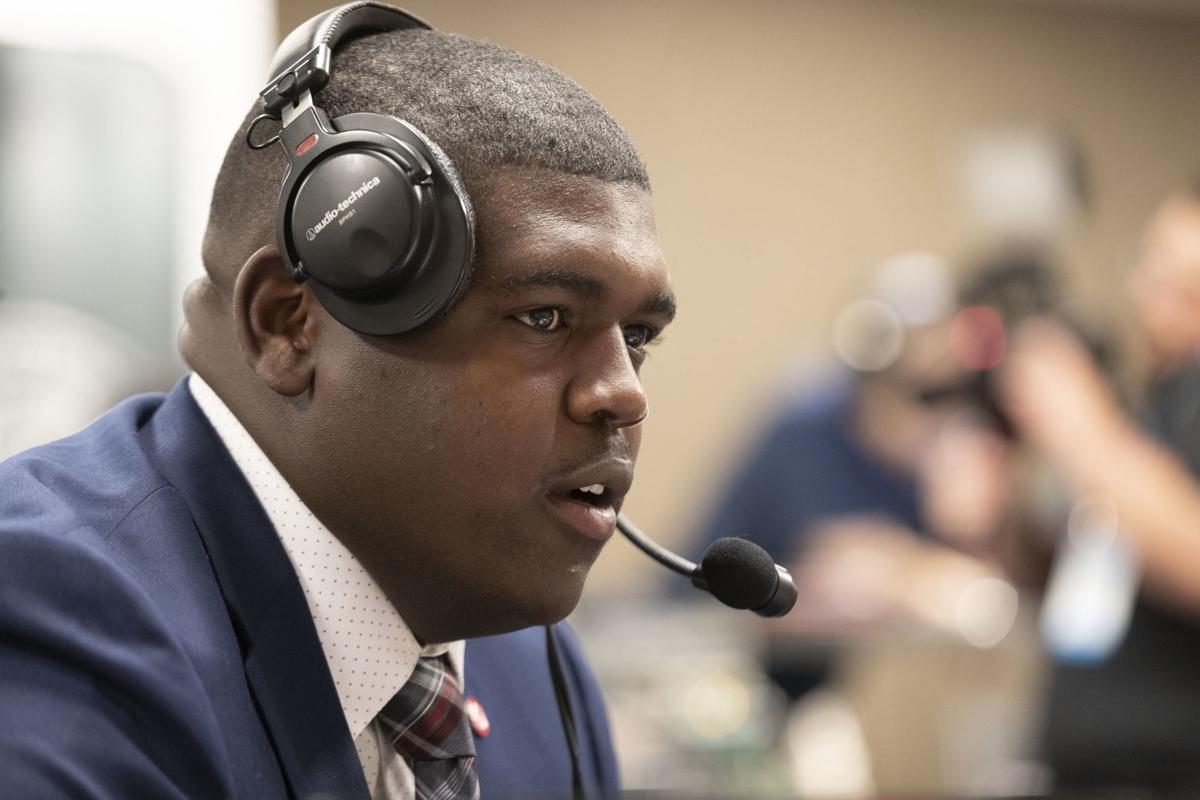 Jerald Foster hates to admit it, but he's not one of the leading weightlifters among his Nebraska teammates right now.
The senior offensive guard said that honor belongs to five Huskers, each of whom can squat 765 pounds for three reps. All are linemen: senior Tanner Farmer and sophomore John Raridon on the offensive side and senior Freedom Akinmoladun along with juniors Carlos Davis and Khalil Davis defensively.
"I'm in the 700s, but it's not the same," Foster said. "I wish I was up there. Those boys are eatin'. That's that big-boy weight."
Senior nose tackle Mick Stoltenberg credited sophomore Ben Stille on multiple occasions for making the biggest strength gains this offseason. The 6-foot-5 Ashland native is up to 285 pounds from his listed weight of 255 last season, when he played outside linebacker.
Both Stoltenberg and Foster also said coach Scott Frost will lift weights with players from time to time. And the head man is still competitive with current Huskers.
"I've seen him lift and been like, 'OK, why don't you come play, buddy?' Foster said. "That man looks like a monster when he starts to lift. He's all in a nice little suit right now, but I've seen him throw on old tank tops and start showing off the guns, looking like one of us."
Sign up for Big Red Today news alerts
Get a daily Husker news roundup, recruiting updates and breaking news in your inbox.
Photos: 2018 Big Ten football media days
Scott Frost and Husker players take the stage during the first day of Big Ten football media days on Monday in Chicago.