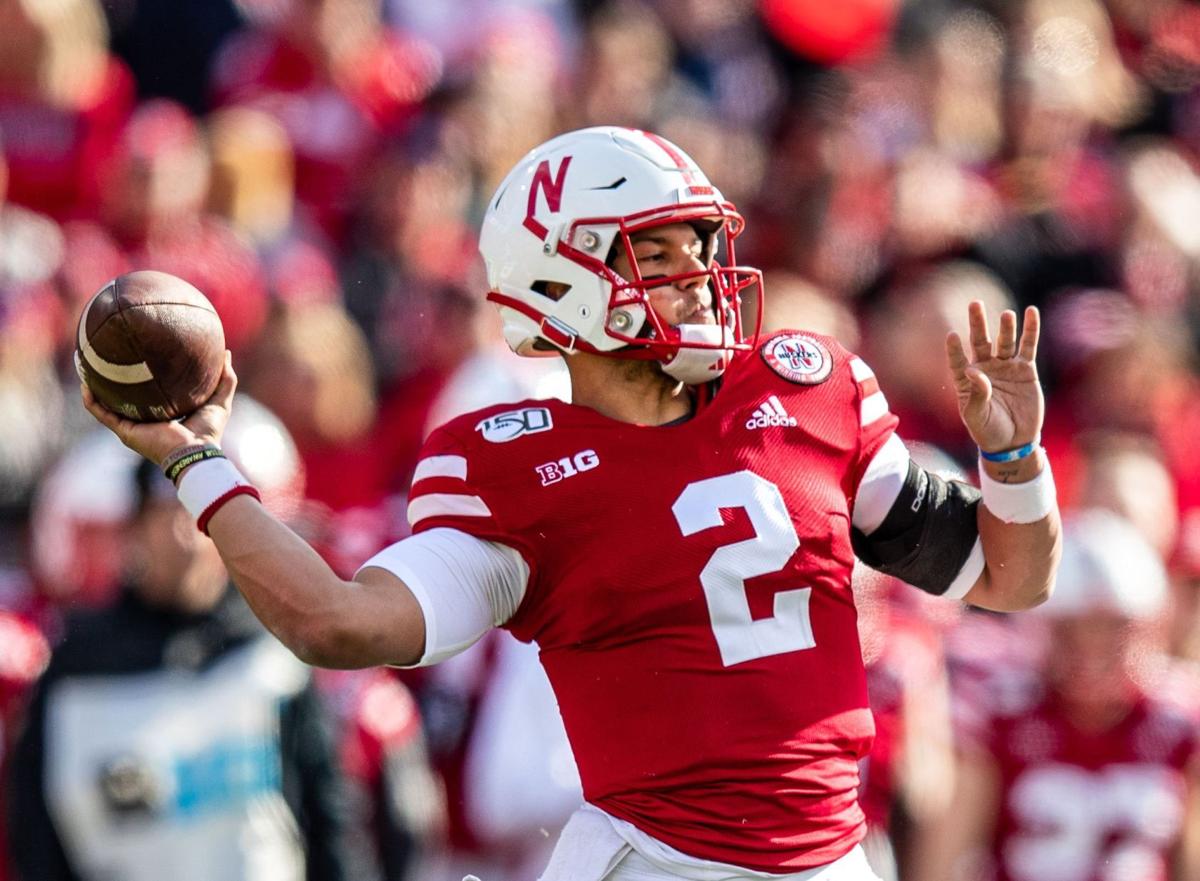 LINCOLN — The Nebraska football team on Saturday afternoon announced on Twitter its five captains for the 2020 season.
Quarterback Adrian Martinez, for the second season in a row, is one of the captains. Offensive guard Matt Farniok is a repeat pick, as well. They're joined by junior receiver Kade Warner, senior corner Dicaprio Bootle and senior inside linebacker Collin Miller.
Martinez's selection is notable in part because he reportedly remains in a battle with redshirt freshman Luke McCaffrey for the starting quarterback job. Coaches and players alike haven't tipped their hands much on who is leading in the race. A two-year starter, Martinez spent much of the coronavirus pandemic in Lincoln — he was one of the first players to return, in fact — and told reporters Oct. 8 that he's felt invigorated this camp with McCaffrey pushing him for the job.
"Luke's been pushing me and I love it," Martinez said. "I'm here for the competition. He's a talented guy. He gets after it, I get after it. I think that's definitely helped me progress as a player. It's gotten some fire out of me and I think it's great for both of us and it's great for this team."
Farniok has started for the Huskers since 2017 — his redshirt freshman season — but will be playing guard, instead of right tackle, for the first time in his career this fall.
Warner, the son of NFL hall of fame quarterback Kurt Warner, is healthy after suffering multiple injuries, including a torn hamstring, in 2019. A former walk-on, Warner is now on scholarship and has a coach-like presence in the program, holding chalkboard sessions on Monday and Thursday nights for skill players who want to learn.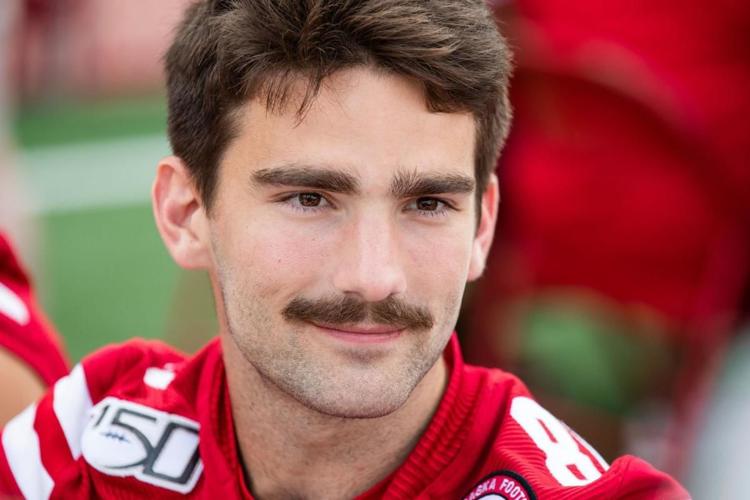 Teammate Austin Allen called Warner's leadership among pass-catchers "unmatched" this season. Warner's also grown and kept a cartoonish mustache at the behest of his teammates while earning the trust of coaches and new offensive coordinator Matt Lubick.
"Me knowing the offense and being able to teach guys — they look to me as a leader already," Warner said. "And I think I've done a good job just trickling down what Coach Lubick says to me to all the rest of the guys."
Bootle has been a full-time starter at defensive back since 2018 and anchors one of NU's strongest position groups, the secondary. Defensive backs coach Travis Fisher called Bootle a "mentor" and a "grown man" over the summer.
Miller, meanwhile, is a vocal leader on the defense who's finally been able to settle into a position at middle linebacker. He was second on the team last season in tackles — fourth in tackles for loss — and will command the Husker defense.
"Mentally, he's got a great grasp of it, verbally he can run the show and now, physically, his movements are going to be where they need to be to have a good year," inside linebackers coach Barrett Ruud said of Miller over the summer.
It's the first time since 2017 that Nebraska has named five captains. The Huskers had six captains in 2015.
NU opens its season Oct. 24 at Ohio State.
---
The 2020 Nebraska football schedule
Omaha World-Herald: Big Red
Don't miss a moment of Nebraska athletics.