Not even COVID-19 could slow the Big Ten this year.
The league typically starts sleepily in September, pairing conference teams with nonconference foes off the MAC meal plan or the FCS express menu. And there are a few of those games — ahem, Nebraska — on the pre-Labor Day slate.
But this start to the Big Ten season has a sizzle to it. It began Thursday night in Minneapolis, with Ohio State's 45-31 win over Minnesota on national TV. And it continues in earnest Saturday, with two giant games that will say a lot about the Big Ten West in general — Iowa and Wisconsin in particular.
The No. 18 Hawkeyes and No. 12 Badgers host ranked foes in No. 17 Indiana and No. 19 Penn State.
If Iowa and Wisconsin lose? It's more fuel to the fire of breaking up the divisions.
"You hope guys worked with urgency regardless of who you're playing or what you're doing," Iowa coach Kirk Ferentz said this week at his press conference. "But I think the reality is we all realize there's not a lot of wiggle room this week. And we've known that starting spring practice back at the end of March. So we'll find out."
Iowa and Indiana were runners-up in their respective divisions. Indiana was more of the darling because of its almost upset of Ohio State and the speech coach Tom Allen delivered to his players in the midst of that game.
Allen, a coaching vagabond of sorts before latching on in Bloomington, is the classic defensive-coach-as-head-coach cliché. Excitable. Loud. Funny. Heart on his sleeve. Prefers a dual-threat quarterback because most defensive coordinators hate defending them.
Probably not the best recruiter — since he took over in late 2016, Indiana's classes have been so-so — but clearly a guy who coaches up the players he gets.
He's done so at Indiana, which against the odds, went 6-1 in the Big Ten last season. The numbers don't line up — IU gave up more yards than it gained — but the Hoosiers were terrific in the red zone and came up with the right plays at the right time. Avoiding Northwestern and Iowa from the West didn't hurt, either.
Indiana can't duck Iowa now, and the spotlight is hot. Though the Hawkeyes-Hoosiers game will be aired on BTN at 2:30 p.m., there's a decent chance that Alabama gets up early on Miami in the same time slot and Iowa-Indiana becomes the game of the afternoon. If so, it could be BTN's biggest audience ever.
The Hawkeyes were pretty darn good — arguably better — than Indiana last season, and they return most of their skill on both sides of the ball. I still have question marks about quarterback Spencer Petras, who didn't jump off the field to me last year against Nebraska. If Indiana can heat him up and force a couple of interceptions, Hoosier quarterback Michael Penix — rarely healthy by midseason, but 100% to start — should take advantage.
Then again, Iowa has a run game, and several top backs from which to choose. Tyler Goodson, a former high school teammate of Quinton Newsome, would be the No. 1 guy by some margin for the Huskers. Iowa's offensive and defensive lines have to prove themselves — Ferentz is curious in particular about the defensive line — but, hey, it's Iowa. Line play is what the Hawkeyes do.
Iowa has been a field goal favorite most of the week. I like Iowa 24-20.
The Badgers and Nittany Lions had wobbly 2020 seasons, but the media trust in them is high, given their preseason rankings. Wisconsin has the home crowd, the better passing quarterback in Graham Mertz, and, most of all, one terrific defensive front seven.
My pick: Wisconsin 24, Penn State 17
Michigan State at Northwestern
8 p.m., ESPN, Friday night
Funny line here, given the national narrative surrounding rebuilding Michigan State. But Northwestern is one of the least experienced teams in college football, and it'll break in completely new skill players. MSU plays a style that keeps games close, and upset a good Wildcat team last season.
My pick: Northwestern 21, Michigan State 17
The remnants of Hurricane Ida pushed this game from Thursday to Saturday. That more greatly affects the Owls, the visiting team. RU has one of its most experienced teams, and should be improved on the edges of the field. In the middle? We'll see.
My pick: Rutgers 24, Temple 14
Since 2016, the Boilermakers are 6-6 in non-conference games, which is perhaps the biggest line of demarcation between them and rival Indiana, which is 11-1. The Beavers come east sporting a new starting QB (Sam Noyer) and a sneaky good coaching staff. I've lost faith in Jeff Brohm's crew.
My pick: Oregon State 31, Purdue 30
West Virginia at Maryland
The Terrapins probably have more talent and the better quarterback. Defense? Give the edge there to the Mountaineers. Mike Locksley's program is a year away, but a win here puts Maryland in legitimate bowl contention. The Terps have upset Texas and Syracuse in recent years at home.
My pick: Maryland 34, West Virginia 28
Western Michigan at Michigan
Jim Harbaugh has stuffed his coaching staff full of Michigan Men, and, according to The Athletic, he's lost weight and seems happier. Well, OK. Does he coach at a school that values football the way he does? That's one question. His offense is another.
My pick: Michigan 28, Western Michigan 9
Letdown game for the Illini, who will find the guys from Texas-San Antonio just as fast — and in some cases more athletic — as Nebraska's roster. This has trap game written all over it.
My pick: UTSA 23, Illinois 21
Of course the Huskers will win the game. They've never lost to an FCS opponent. The alternative is almost too difficult to imagine. Nevertheless, NU likely stays in the Big Ten cellar no matter how big the spread is.
My pick: Nebraska 38, Fordham 10
---
The Big Ten football stadiums
Beaver Stadium (Penn State)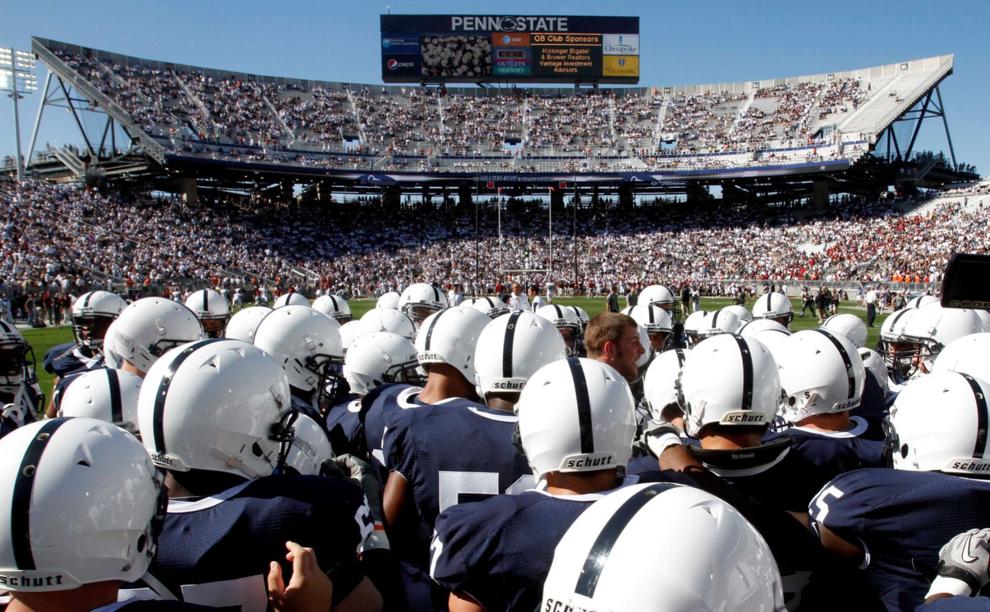 Camp Randall (Wisconsin)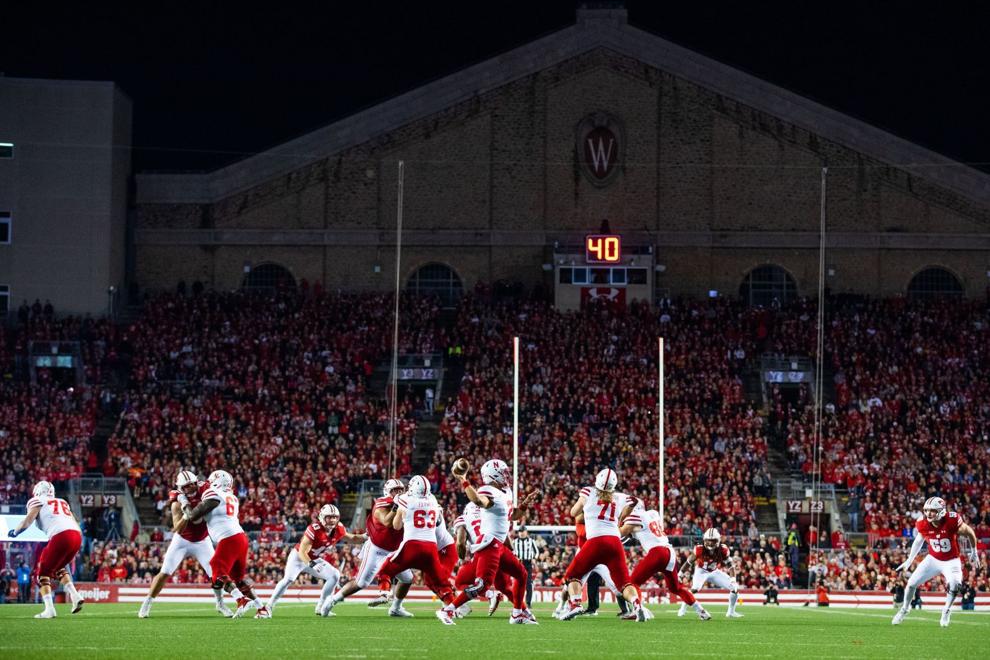 Kinnick Stadium (Iowa)
Maryland Stadium (Maryland)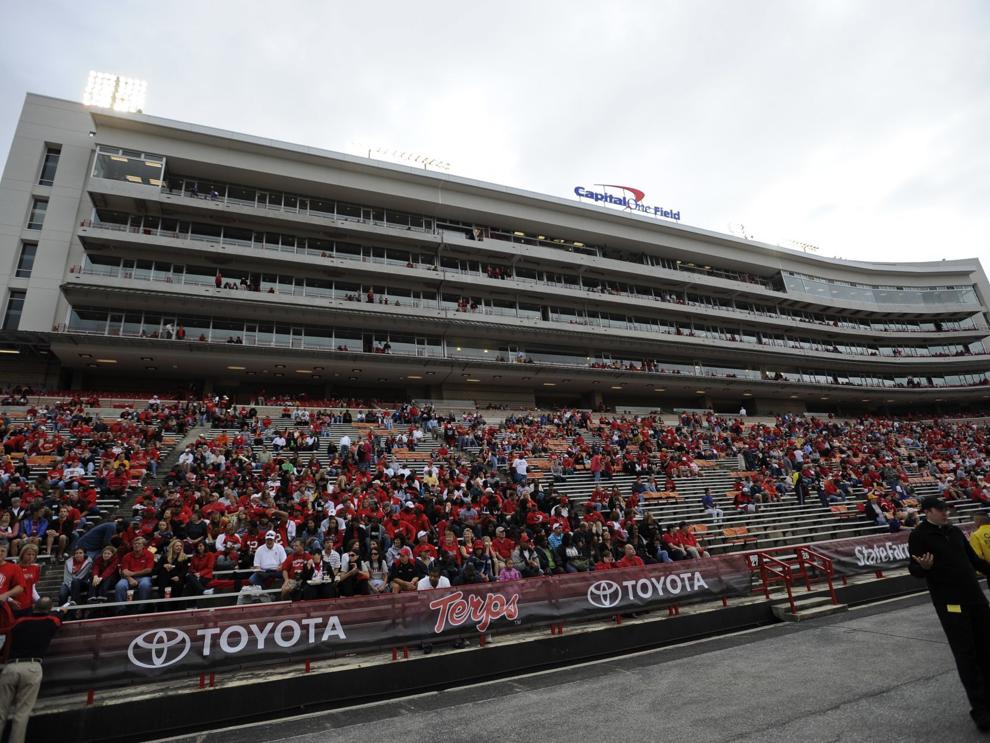 Memorial Stadium (Illinois)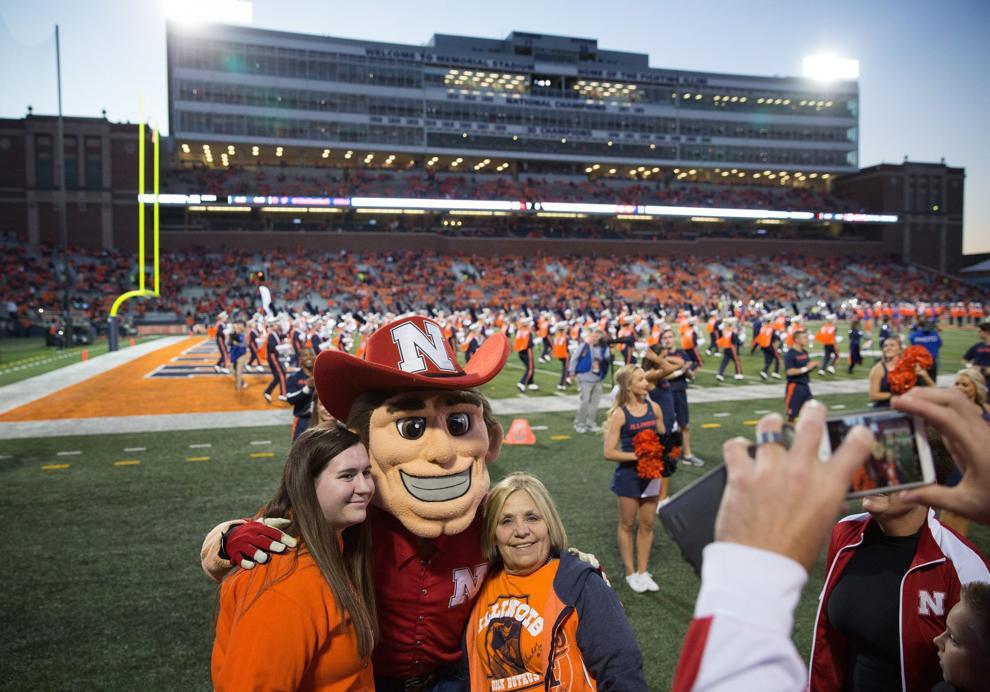 Memorial Stadium (Indiana)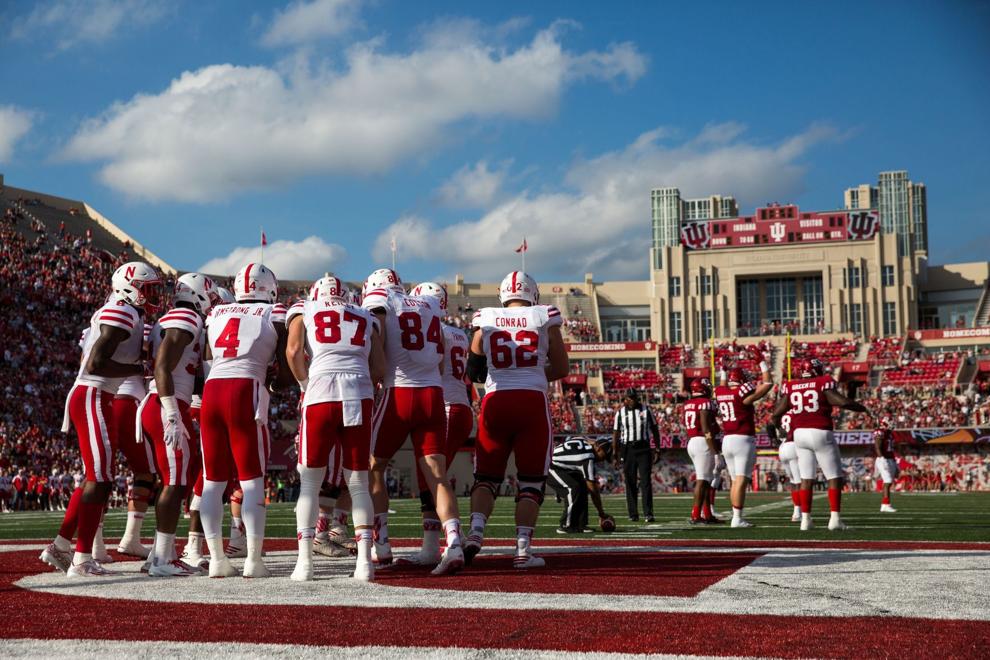 Memorial Stadium (Nebraska)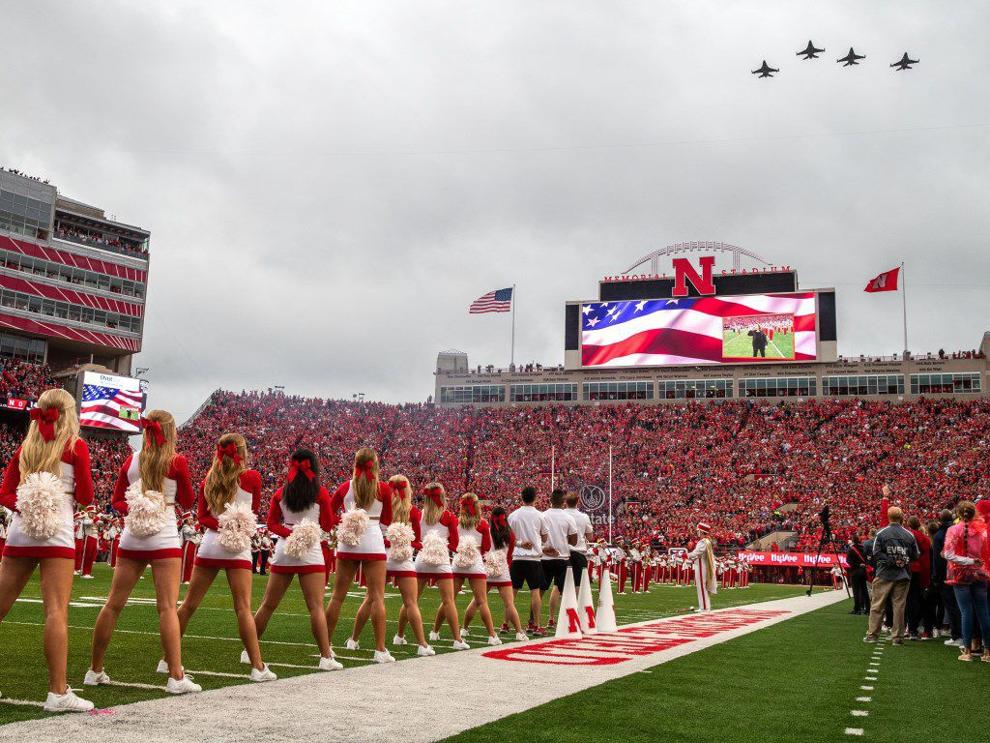 Michigan Stadium (Michigan)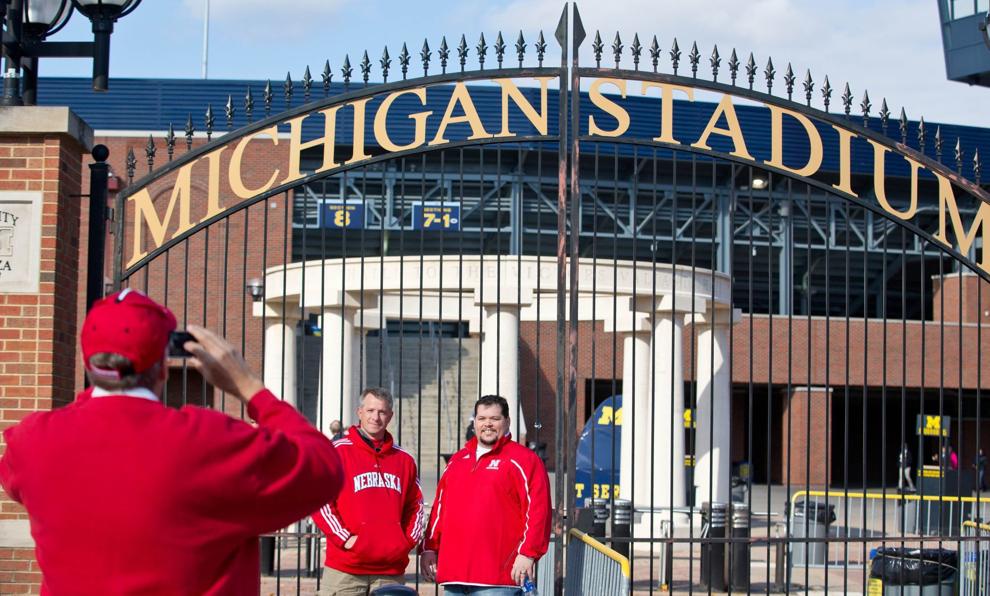 Ohio Stadium (Ohio State)
Ross-Ade Stadium (Purdue)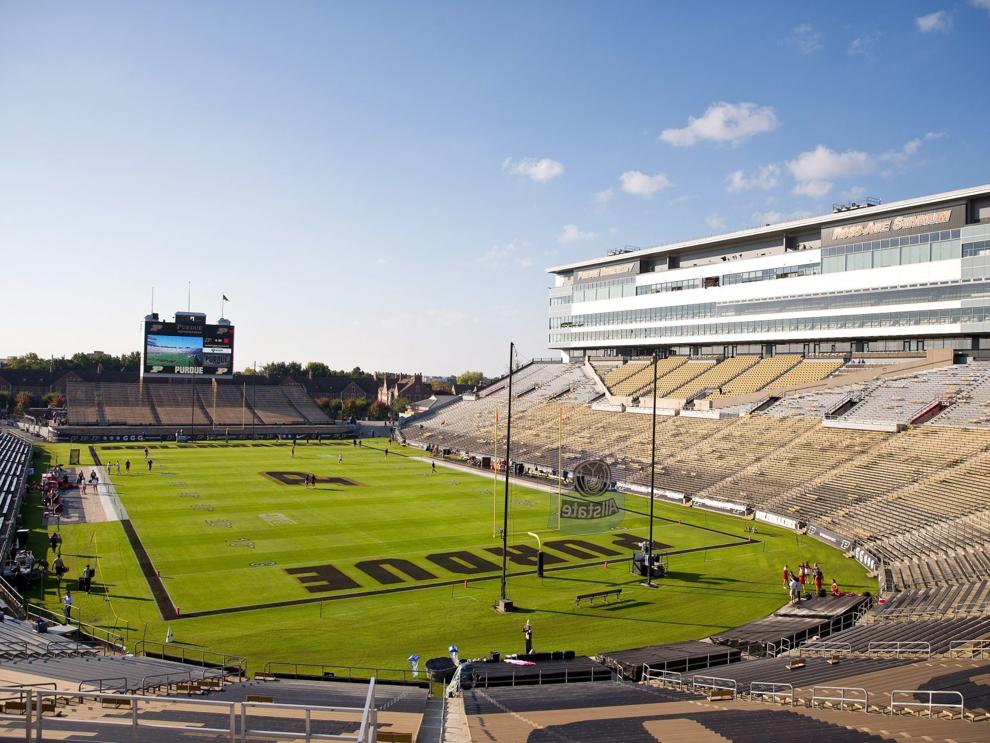 Ryan Field (Northwestern)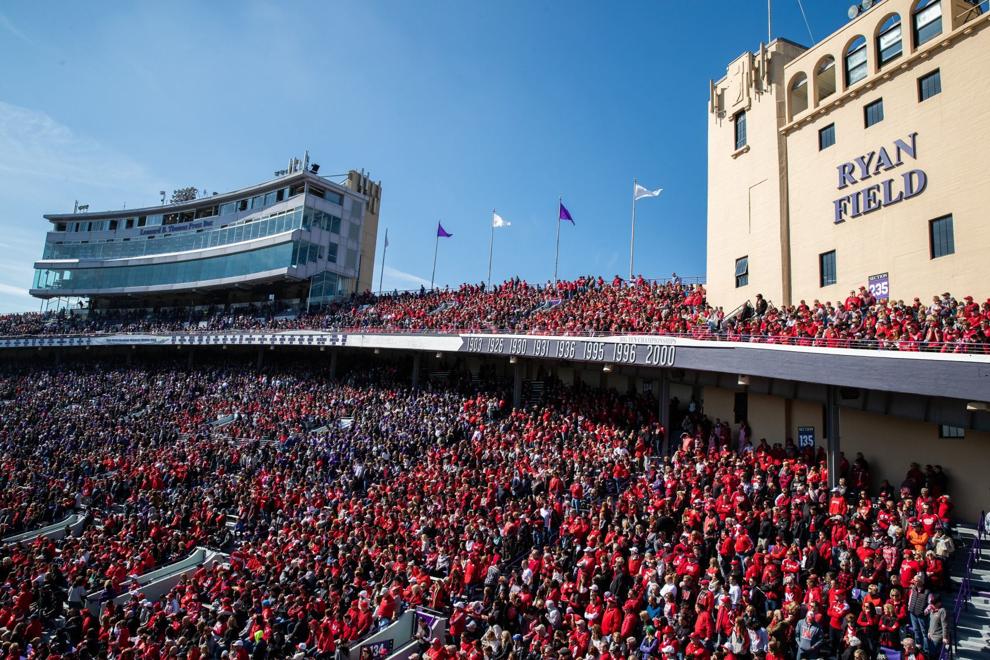 SHI Stadium (Rutgers)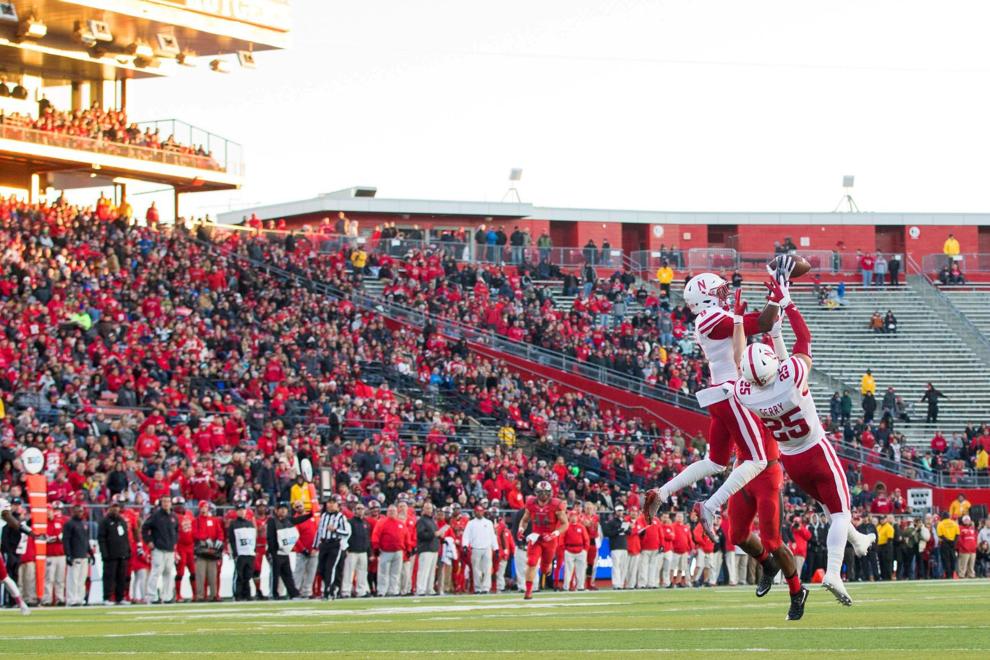 Spartan Stadium (Michigan State)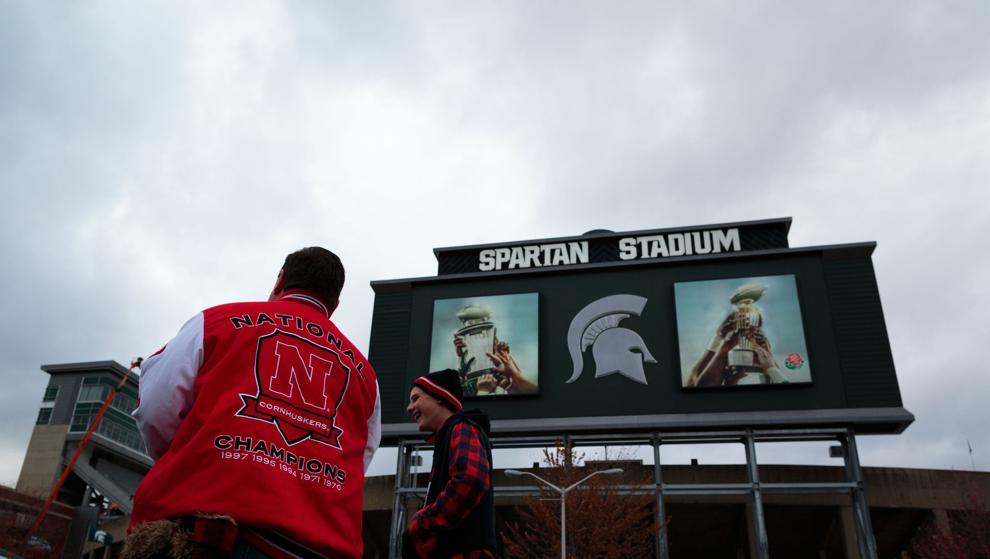 TCF Bank Stadium (Minnesota)