LINCOLN — Two hours before the 1 p.m. kickoff, Adrian and Ann Van Bochove from Sioux Falls, South Dakota, sat down at a picnic table outside the stadium to enjoy a hotdog out of the wind. Linda and Gerald Bontrager from Ithaca, Nebraska, were searching for a windless place to eat their Dippin' Dots and asked to join them.
Everything felt normal — something Nebraska football fans haven't been accustomed to since the pandemic forced the Sea of Red to cheer on the Huskers safely from their homes.
This particular scene would have been very typical on a game day in Lincoln. However, with the pandemic still looming, the couples had to confirm all four people were fully vaccinated before enjoying their meals and a pleasant conversation.
"One thing I like about the Nebraska people at the games, they are all pretty friendly," said Adrian Van Bochove, who called Husker football "his heart."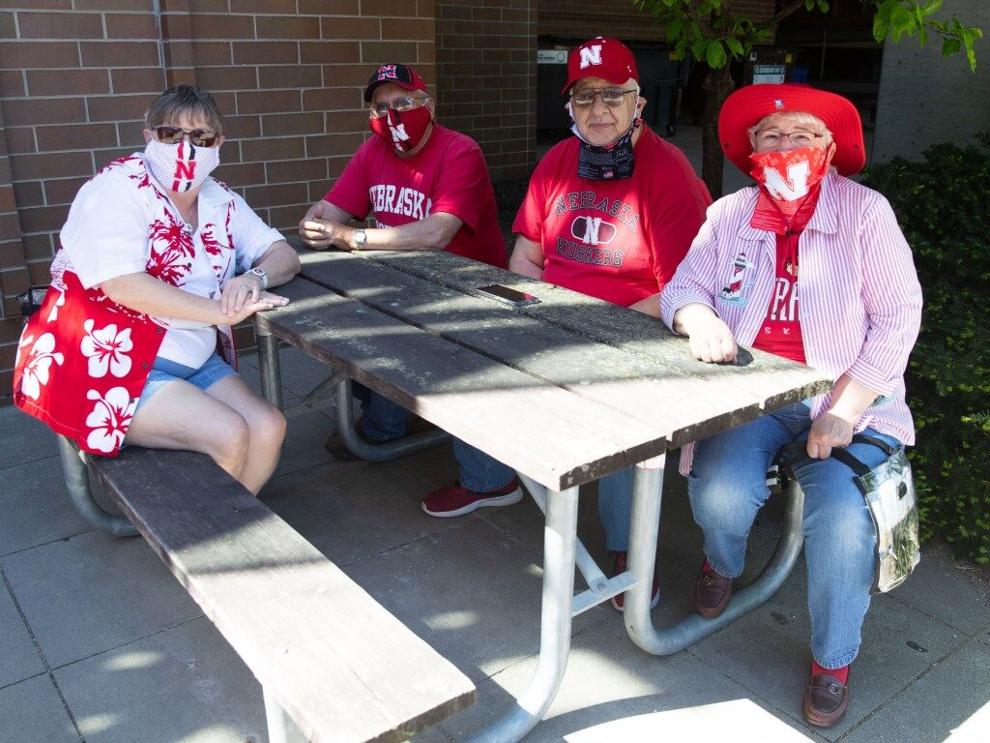 On Saturday, for the first time in over a year, Memorial Stadium welcomed back Husker fans for the spring game.
The Bontragers are second-generation season ticket holders and "rarely" miss a game. In their 49 years of marriage, Gerald's first spring game was Saturday.
Ann Van Bochove, a South Dakota State Jackrabbits fan, attended her first Husker football game of any kind Saturday. She's excited to finally see the real-life version of Memorial Stadium, instead of the $25 thrift-store picture that hangs in her living room.
Linda Bontrager said she enjoyed the spaciousness of watching Husker football from her living room, but missed the friends she made around their section.
"There's just something special about it," she said. "There's just something unique and it touches you and you want to be part of it."
Adrian Van Bochove believes it is especially important to have fans back in the stadiums for this season.
"I think it's fantastic that we finally get in there and actually cheer them on because I think this year is Scott Frost's turnaround season," he said. "I believe in him, I believe in this program."
The Van Bochoves' son, his wife and two kids traveled to Lincoln from Hawarden, Iowa, for the spring game. Their grandchildren were so excited for the game.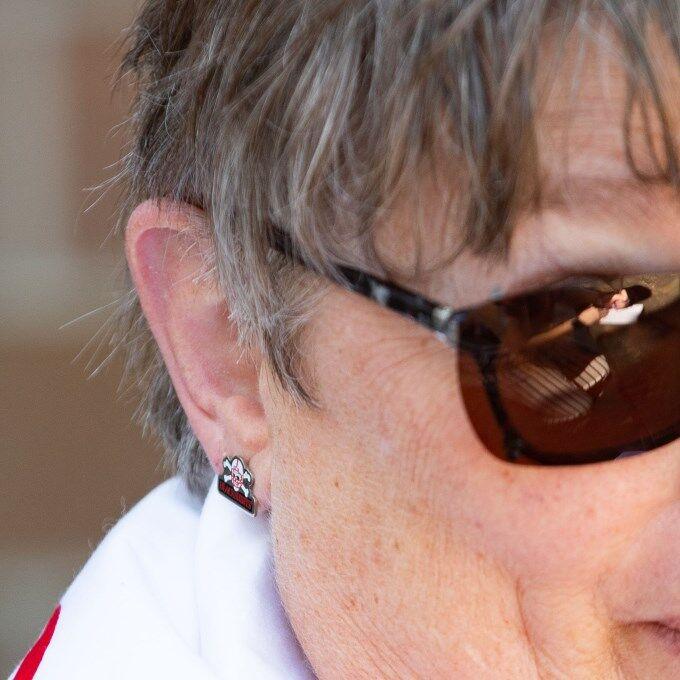 Jason and Jessica Adelaine also brought their children, Kevin and Avery, to the spring game from Leavenworth, Kansas. The Adelaine family made it a tradition years ago to attend the spring game.
They watched virtually last year and Jessica even made homemade Runzas.
"They were good but not as good as actual Runzas," she said.
Avery, their young daughter, was most excited for the Valentino's Pizza. Kevin, her older brother, missed the atmosphere at Memorial Stadium.
"Being at home, yeah it's fun but you miss the crowd, you miss the fireworks, you miss the players," said Kevin, whose favorite player is quarterback Adrian Martinez.
Linda Bontrager said she is grateful for the vaccine and it allowing Nebraska football fans to gather again. Her new friends at the picnic table agreed.
"It really makes getting the vaccination worth it," Bontrager said. "Knowing that it just gave us a level of security and knowing that we can go back and start doing things that we always did and took for granted."
---