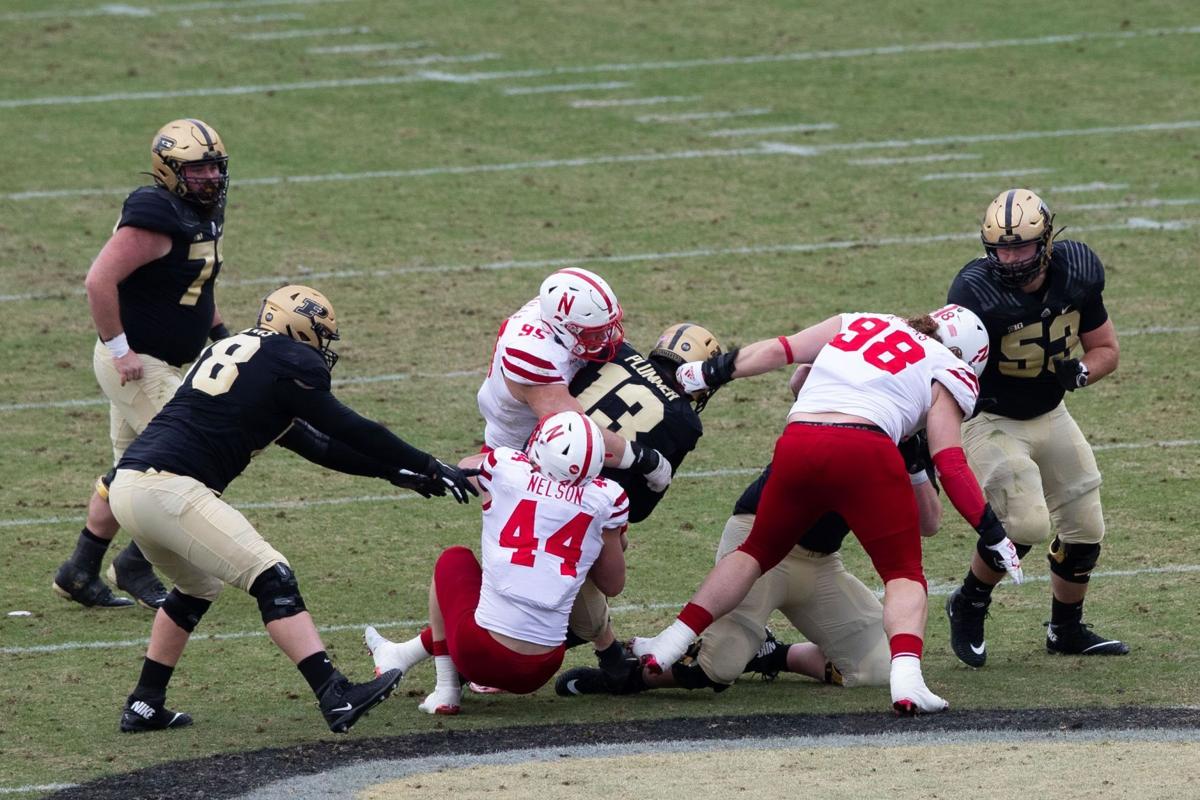 On the good days, the emotional roller coaster somehow makes the experience fulfilling.
Yes, Nebraska football is beekeeping without a mask. It's a unicycle ride on a tightrope over a lion's den. It's parenting a 3-year-old after a midnight snack of Fun Dip and Kool-Aid. It's never, ever easy. Or dull. Or sane.
But on the good days — and this was one of them — Nebraska football is still the best drama on TV. Can we acknowledge that much? In this hellish marathon of 2020, can we recognize the thrill of a rare college football Saturday when Scott Frost's team exceeds expectations?
Forget what a Purdue win means to the future; Frost's boys aren't ready for Ohio State. Forget the roster holes that must be filled to be a real contender. Just stop and embrace the wild experience of following this program every week.
From summer spats with the Big Ten office to petty Black Friday controversies, from inspiring flashes of brilliance to maddening bouts of incompetence, there's nothing quite like it.
We can go back to the 1980s and '90s when Nebraska rolled through autumn like a 16-row combine. But that was boring by comparison. Every play was executed so well! Blah.
Now you can watch the Huskers jump to three-score leads, then nearly hurl it up like curdled milk. You can watch Adrian Martinez, left for dead on the side of the road a month ago, respond with his best game in two years. You can watch Cam Taylor-Britt, prone to spectacular errors, make the play of the game with a heroic, impossible pass breakup.
Crazy stuff. Every single game.
No wonder Scott Frost is aging like an American president. The constant twists and turns must eventually be rectified. No program can thrive amid such inconsistency. But let's shelve that column.
Prior to Purdue, Nebraska had won TWO football games in the past 60 Saturdays. Cynicism needs the occasional bye week, too.
This time, you're entitled to overlook the gaffes. Appreciate Nebraska football for what it is: a three-hour circus of unpredictable skits, roughly 30 seconds apart.
The future will come soon enough. Bigger measuring stick games. Bigger opportunities to make a statement. For now, try to savor the pure insanity of this little routine we call a college football Saturday.
The Huskers play again in six days. Restock your blood pressure pills.
---