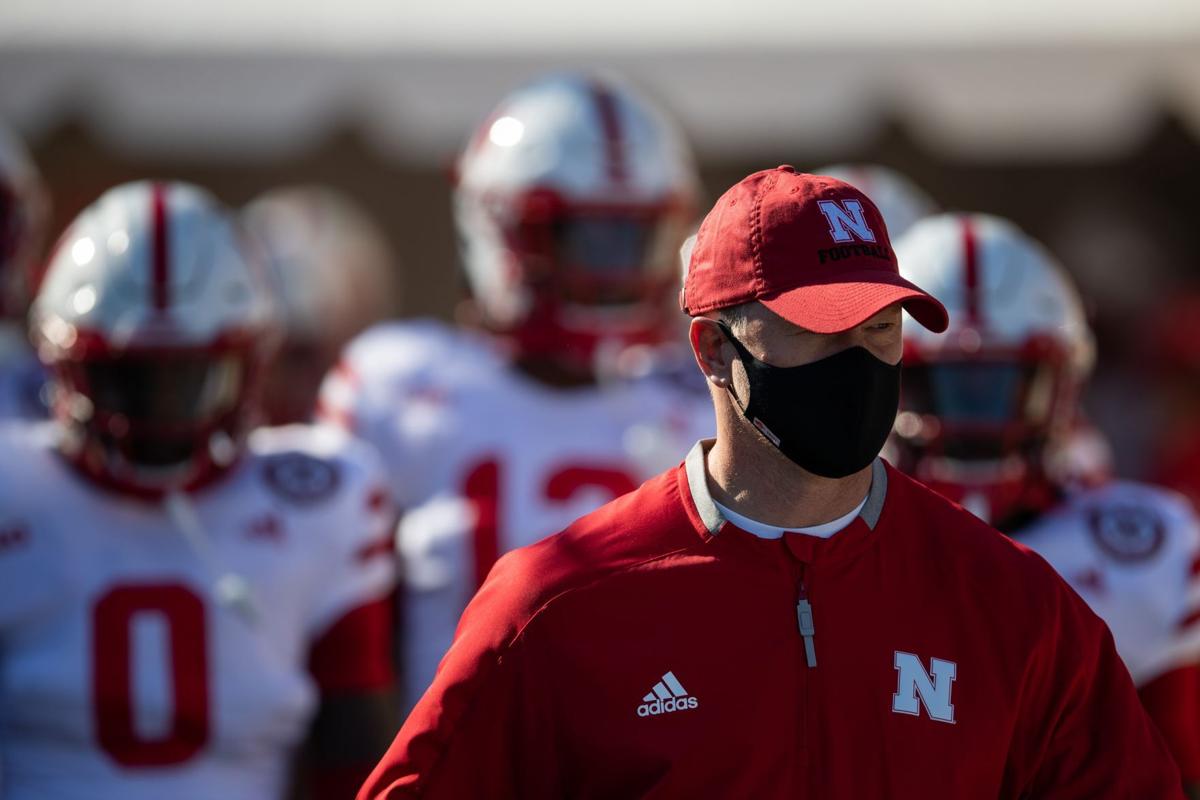 Just for a moment, put aside the quarterback quandary and step back in time to November 2017. I know, it's a lifetime.
But three years ago this week, I flew to Florida to write about the hottest young coach in the sport. The guy who'd turned UCF football into the best show in Orlando. Eat your heart out, Mickey Mouse.
"We're kinda getting to the point," Scott Frost said then, "... if we don't have 38 points and 400 yards at halftime, then everybody wonders what's wrong."
Do you remember Frost's final games before accepting the Nebraska job? A 49-42 thriller over South Florida on Black Friday 2017, followed by a 62-55 fireworks show against Memphis.
That's 111 points in two Saturdays. Receivers running free like cheetahs. An undersized quarterback playing like Johnny Manziel.
At the time, there was no guarantee that Frost would become the next Nick Saban or Dabo Swinney. Nebraska fans understood that. But you could be certain of one thing: The guy knew how to score.
Who could've imagined that three years later Frost would be failing as a coach because of his offense?
This is the guy who studied under Bill Walsh, Tom Osborne and Chip Kelly. And now he can't get the ball into the end zone against Northwestern? It's baffling. Incomprehensible. Of course, it's not just one game. This trend goes back to last September.
After a while, I know the gut-punch losses all squeeze together into one chronic stomach ache. But you have to wonder: Why can't Nebraska have nice things? Why can't people who come here with so much potential ever develop as expected?
This isn't just about Frost, it's about the 2005 recruiting class and Bo Pelini's run defense and quarterbacks named Martinez, who somehow peak as freshmen.
Frost's offense right now, aside from a few schematic principles, barely resembles UCF's 2017 scoring machine.
Rather than stressing defensive backs downfield, Nebraska calls plays like a flag football coach in a 40 mph wind. Seemingly every pass travels farther horizontally than vertically. The Huskers don't nickel and dime their opponents; they penny and nickel them.
So you'd think they'd be comfortable when they actually reached the red zone, right? No.
Nebraska penetrates the 20-yard line and gets stuck in a muck of penalties and busted plays. Husker receivers can't make plays and Husker quarterbacks can't deliver the ball with accuracy. That's a bad combination.
Put it another way: When your best offense is the quarterback draw, you have problems.
Clearly Frost doesn't have the game-breakers he did at UCF. But that doesn't explain Nebraska's inability to get Wan'Dale Robinson involved. It doesn't explain the ugly turnovers.
At some point, you have to maximize what you have, and clearly Frost isn't doing that. His instincts are off, too. Three years ago, everything he called seemed to work. Now he starts the fourth quarter with a flea flicker and it turns into a 12-yard loss. Ouch.
There's a long way to go in 2020 and even longer in Frost's coaching career here. But this is a crucial period. He needs to restore his players' confidence and his fans' faith. Forget Nebraska's inherent weaknesses. Frost needs to reestablish its strengths.
---
Nebraska at Northwestern