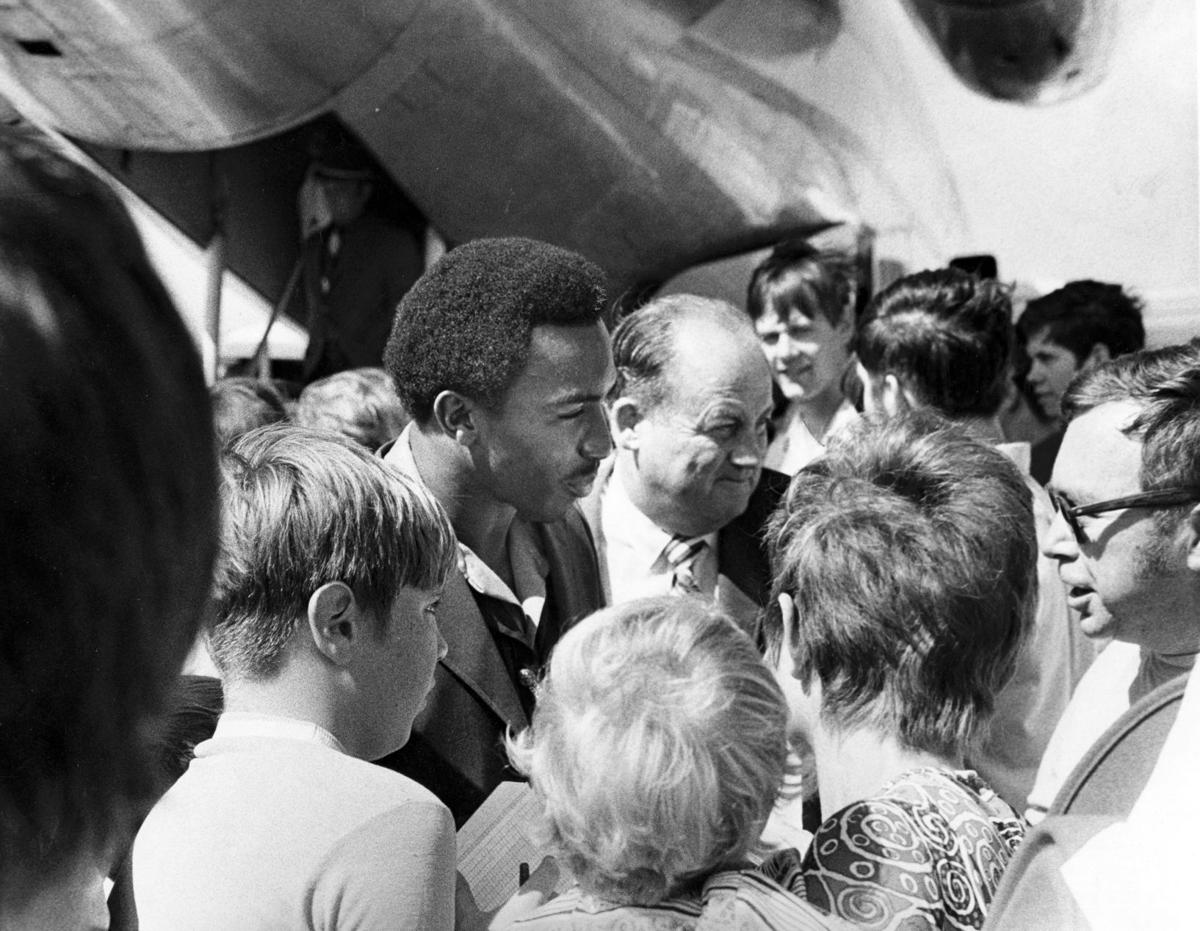 A 77-point turnaround? The math doesn't seem possible. Sure enough, the story is true.
In November 1968, Bob Devaney led his hobbling Nebraska Cornhuskers into Norman, Oklahoma, and suffered the worst loss of his career. 47-0.
It wasn't just humiliating, it was gratuitous. Sooner tailback Steve Owens, who rushed for five touchdowns, was still taking handoffs on the final OU possession.
"I didn't think that was a bit funny," Devaney said later.
One year later, a Big Eight scheduling quirk matched the two rivals on the same field again. This time, Devaney got his revenge. Nebraska gave up a touchdown 90 seconds into the game, then ran off 37 straight points. Midway through the fourth, Devaney pulled his first-team offense.
"I'm livid," starting receiver Guy Ingles said, recounting the scene. "I'm pissed off. What do you mean you're taking us out? We got 'em on the run and we're gonna score 50!"
Ingles shut his mouth when the second-teamers marched down the field and scored again. Final score: 44-14.
From 47 points down to 30 ahead? Wow. Nebraska had added a few important ingredients in 1969, most notably Jeff Kinney. But the biggest difference in those 364 days was the offensive chef.
In '68, the skinny redhead was merely one voice in a crowded kitchen. In '69, Osborne was the voice. Devaney granted him license to modernize the offense and Osborne delivered with a scheme that didn't just whip Oklahoma, it propelled the Huskers into a September 1970 showdown with college football's premier brand: Southern Cal.
Could the Huskers really challenge the mighty Trojans? We'll get to that. But a little background is necessary.
In the early '60s, Devaney rebuilt Husker football on a core principle: toughness. The formula featured a power running game with a full-house backfield and unbalanced line. With one guard and two tackles on one side of the center, Nebraska often pounded defenses into submission.
But by '68, the plan lacked imagination and game-breakers.
"Bob came to me and said, 'I want you to redesign the offense,' " Osborne said in 2014. "I don't want to make myself to be any more than I was, but that's what I did."
He studied multiple programs, including Oklahoma. But who better to model than John McKay's USC Trojans, whose "I" formation produced two national titles and two Heisman Trophies (Mike Garrett and O.J. Simpson)? Student body left! Student body right!
Unlike more typical sets of the era, the "I" placed the ball carrier deeper in the backfield with a lead blocker, no matter which direction the play went. A play might call for "44 Iso," but the back could spot a different hole and cut it back instead.
"If you start 4 yards behind the line of scrimmage, you can't make that cut," Ingles said. "If you're 7 yards deep, you can."
Of course, Osborne being Osborne, he found new ways to innovate. He couldn't hide his personnel or his alignment, but he could conceal the play call with a new audible system.
No matter what a coach draws up, the defense can force a bad play if lined up properly. Unless the quarterback can change the play at the line. Osborne gave his quarterback freedom to redirect.
"If you called 'I Right 41 pitch on two' and you came up and went '41-49,' then you were running the opposite way," Ingles said. "That was a bigger factor than people think."
Osborne's "I" formation often aligned his two receivers to the same side. But he particularly tested defenses when NU split the I-back wide, too. This spread look — with just a fullback in the backfield — gave defensive coordinators fits.
"The basic premise was we're not going to let you double-cover any of our wide receivers," Ingles said.
If a defense lined up a corner on the right side, a corner on the left side and safety in the middle, the quarterback would call "71 Double Takeoff." All four receivers go deep. Read the single safety and throw away from him. Touchdown.
"If you tried to defend four quick receivers with a three-deep zone, you're screwed," Ingles said.
Nebraska's attack produced big numbers in '69. But it really flourished in 1970 with the arrival of Johnny Rodgers. Impeccable timing, huh?
Rodgers, the Tech High phenom, completed his decorated prep career in November '68, just before Nebraska's 47-0 loss at Oklahoma. At that moment, Devaney's chances of landing the best in-state recruit since Gale Sayers didn't look promising.
Rodgers wanted to get out of Nebraska. He wanted to go to USC, not just because of its prestige and history, but its tradition of Black standouts.
In 1970, The World-Herald reported that the Trojans pulled his scholarship offer when they discovered that Rodgers lacked a prerequisite credit in geometry — he'd need summer school to be eligible.
Fifty years later, Rodgers says USC didn't pay him much attention. "My dream was to go there. They didn't really have that much interest."
In the summer of '69, the Los Angeles Dodgers drafted Rodgers as an outfield prospect. Upon arriving in L.A. for tryouts, Johnny met his father for the first time. Dad took him to the Coliseum and told him about Garrett and Simpson. You can imagine the stars in Rodgers' eyes.
But the Dodgers' contract offer wasn't high enough. Rodgers returned to Omaha, where a familiar face was waiting. Devaney.
Months earlier, the first time Rodgers met the Nebraska coach, he thought Devaney looked like "Mr. Potato Head."
But Devaney wore out a path from Memorial Stadium to North Omaha. By the summer of '69, he vowed to recruit more Black players. He told Rodgers that coaches were designing ways to get him the ball. And Devaney offered him the chance to play baseball in Lincoln.
With an assist from Johnny's mentor, Charles Washington, Devaney closed the deal.
"Football comes easy," Rodgers said in 1969. "I don't think about running. I just get the ball and go."
Sure enough, Rodgers dazzled on the freshman team that fall. In '70, he quickly ascended to starting flanker, impressing even the Blackshirts. "You hit him, and he got right back up," linebacker Jerry Murtaugh said. "You could tell he was a tough little kid."
In fall camp, quarterback Jerry Tagge proclaimed Rodgers "the greatest offensive weapon they've ever had around here."
Life is full of little hypotheticals. But what if USC had recognized Rodgers' potential? What if Devaney hadn't chosen the 31-year-old Osborne over more veteran assistants? And what if Osborne and Rodgers — two legendary talents — hadn't synced up to wreak terror on defenses?
"I didn't get the ball a lot when I was there, but I got the big plays," Rodgers said. "And a lot of the big plays were because he was calling it. When he called the plays, they were open."
As Osborne said years later, Rodgers turned Nebraska from a great team into a national championship team.
But in September 1970, the future wasn't so clear. Going into USC week, oddsmakers designated the Huskers 13-point underdogs. Osborne had his hands full, especially with both quarterbacks battling injuries.
Van Brownson had hurt his elbow in the preseason, and Tagge aggravated his thigh against Wake Forest. The situation was dire enough that Kinney took snaps in practice.
Meanwhile, the third-ranked Trojans appeared better than ever. They hadn't lost in 21 months, including a 21-point romp over Alabama in the season opener.
If the Huskers had any hope under the bright lights of the Coliseum, Osborne needed his best calls — including a few tricks.
Photos: Tom Osborne through the years
---
March to No. 1 series
Keeping legendary Huskers together falls on shoulders of 'Red Beran'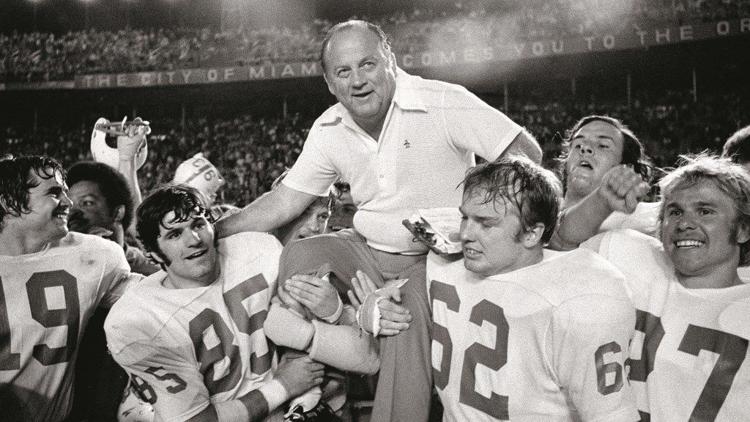 Shatel: Remembering the first Husker football champions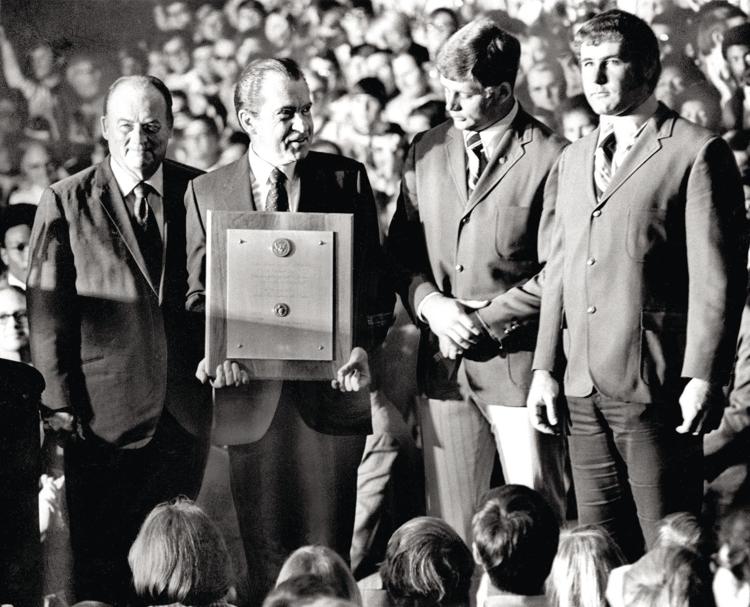 Essex: The 1970 Huskers changed how Nebraskans looked at themselves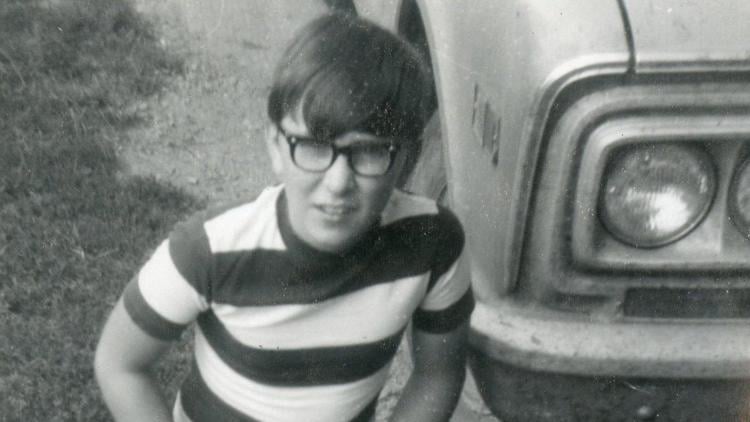 March to No. 1: Huskers make believers of Deacons
Chatelain: Johnny Rodgers' debut was main attraction during Huskers' 1970 opener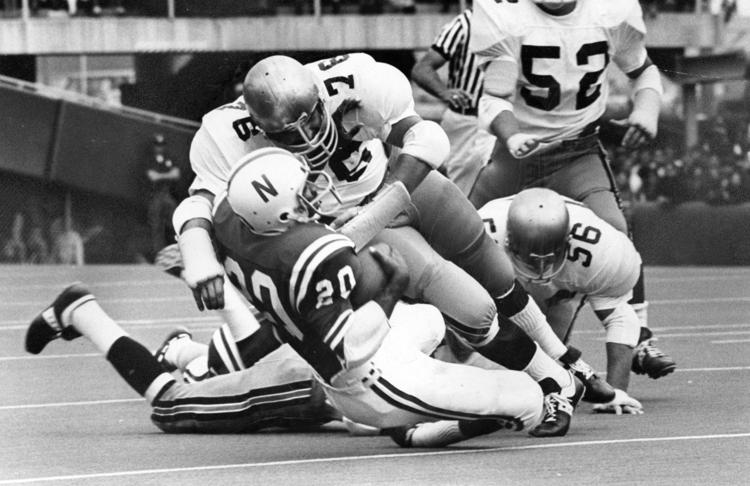 Wake Forest found a Husker team that was 'very hard to beat' in 1970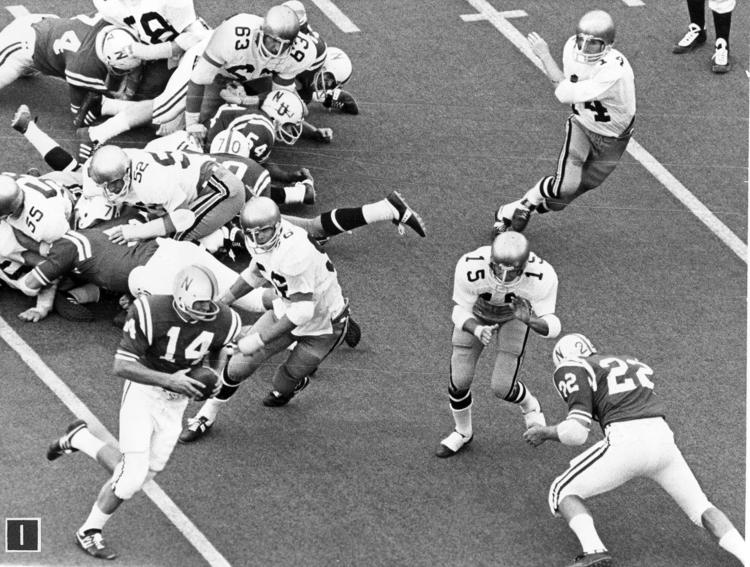 Chatelain: Johnny Rodgers made Tom Osborne's Husker offense come to life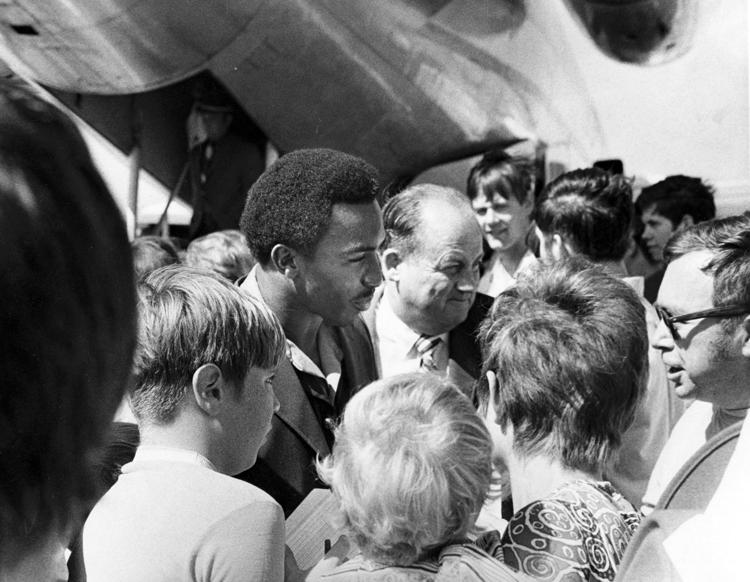 March to No. 1: Trojans Use 3rd Comeback To Tie the Huskers, 21-21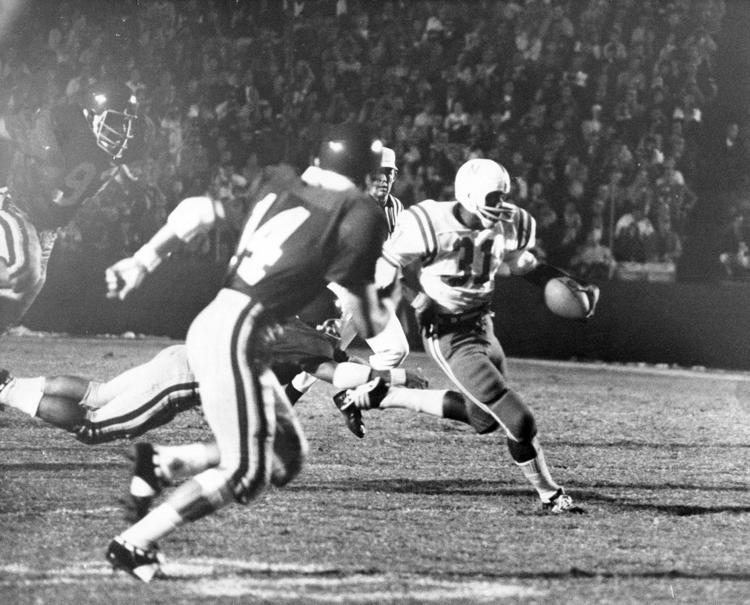 Livingston: Respect came with tying USC, and the 1970 Huskers entered a new realm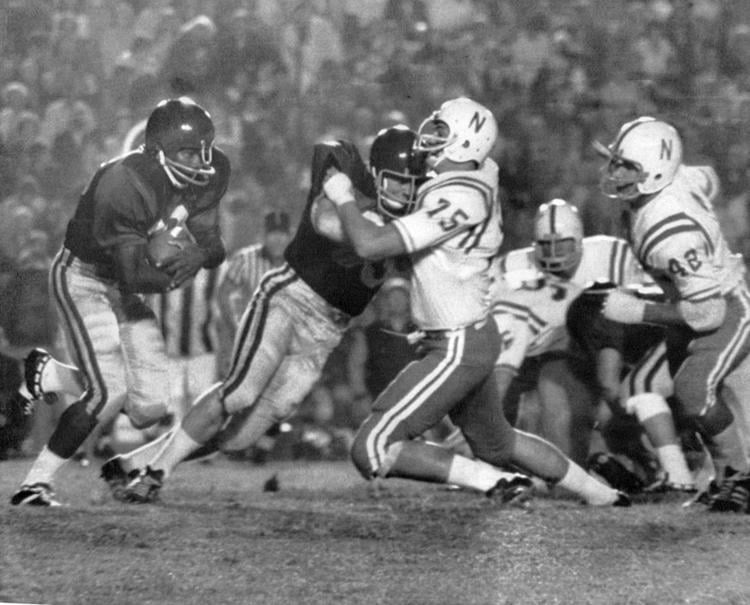 USC 'had to play catch-up' with the 1970 Huskers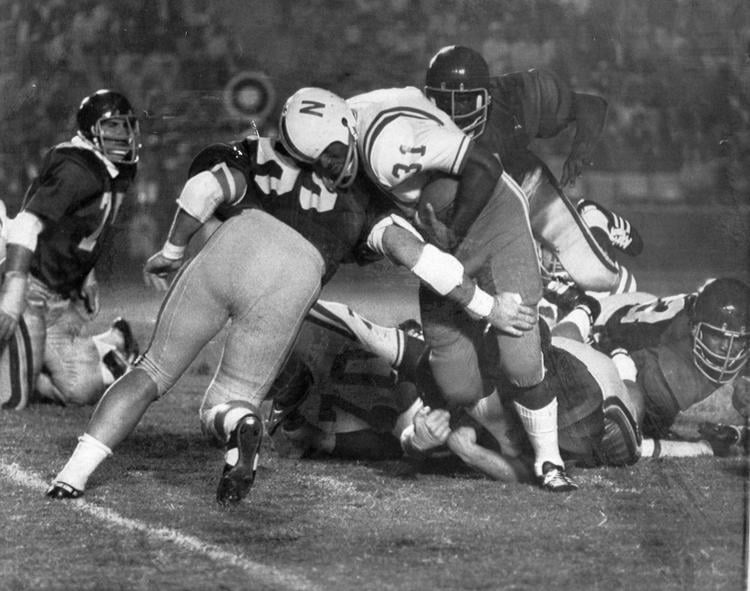 With two future Outland winners, defensive line keyed Huskers' title drive in 1970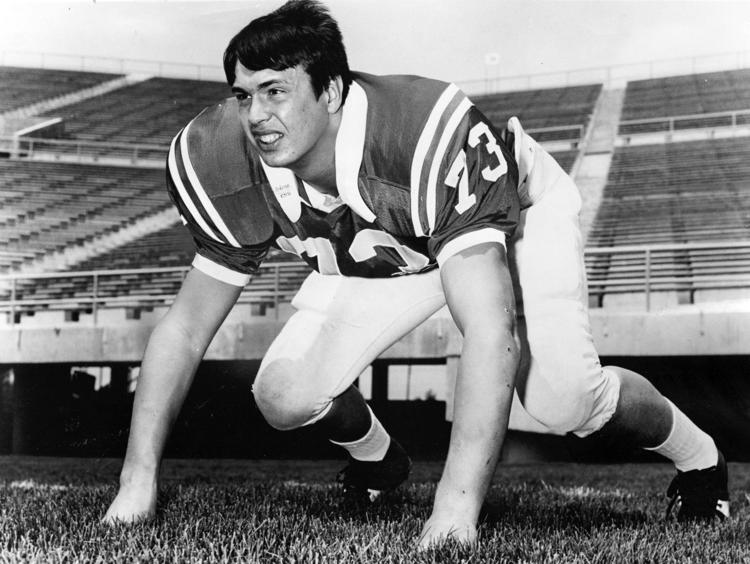 March to No. 1: Husker Air Force Captures Army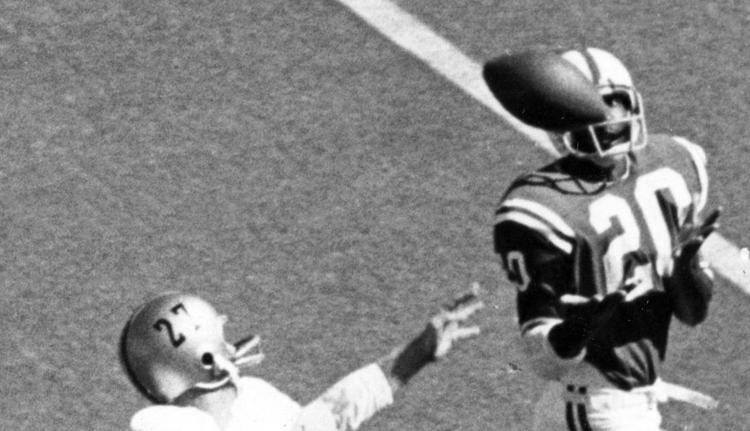 McKewon: A general lost a bathrobe to Nebraska's governor when the 1970 Huskers beat Army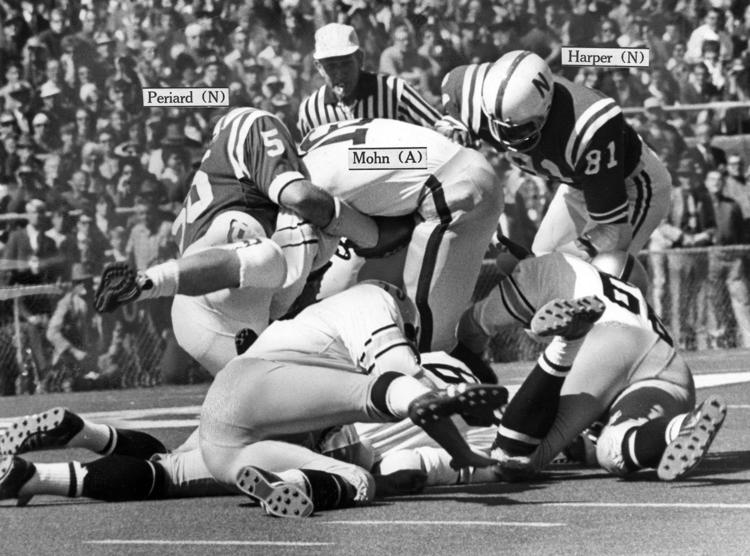 Army couldn't find the right quarterback to battle the 1970 Husker defense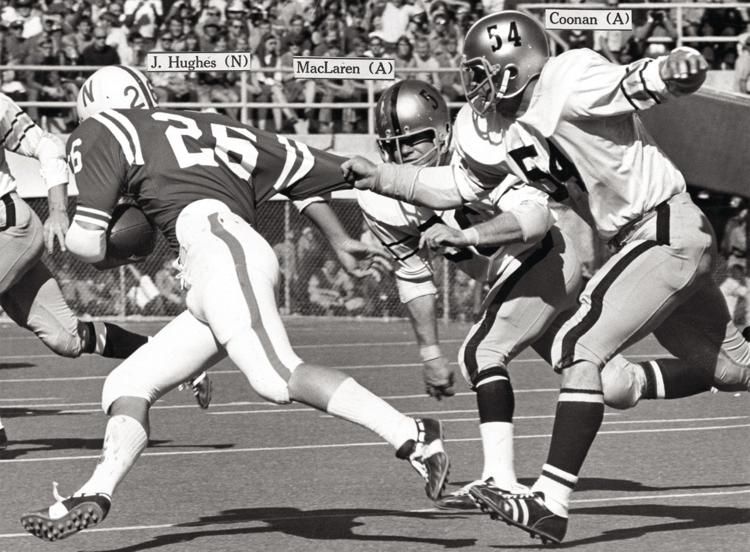 Omaha World-Herald: Big Red
Don't miss a moment of Nebraska athletics.