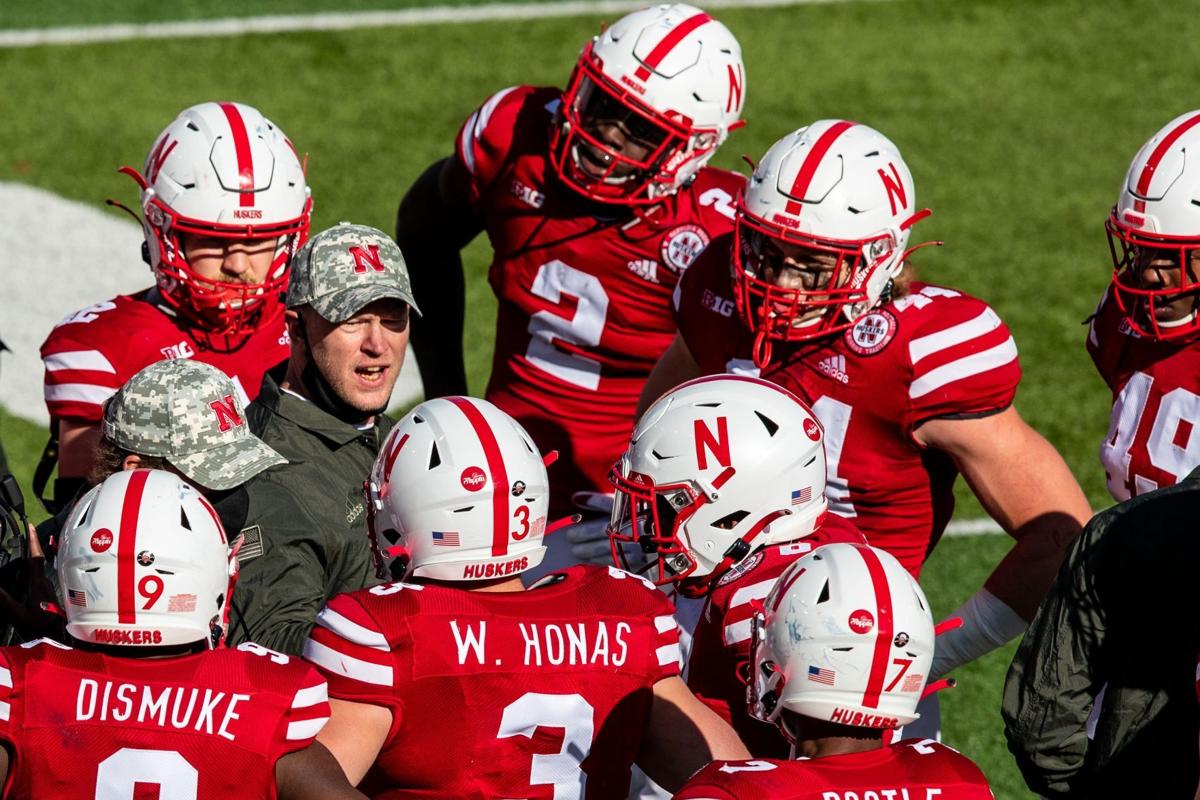 In measuring the importance of a win, it's useful to consider the alternative.
Over the past six years, we've watched Nebraska lose games in the most inexplicable, unforgivable, God-forsaken ways imaginable. You wouldn't wish them on your worst neighbor, even if he's a Hawkeye.
The BYU game in 2015? Illinois 2015? Northwestern 2018? Colorado 2019? Sorry for the flashbacks. You get the point.
If the Huskers had caved in the final minutes Saturday and lost to 0-3 Penn State, blowing a 27-6 lead at cavernous Memorial Stadium, we might have had a new No. 1 on the infamous list.
That's why Scott Frost had to have this one.
Not because of what it means for Luke McCaffrey or Erik Chinander or divisional contention or bowl bids. No, sometimes you need to win because losing is simply too much to bear.
We can tell ourselves this isn't a legitimate college football season. Just glorified spring ball, right? But when the competition begins and you nudge a little closer to the edge of the couch, old habits die hard.
Winning matters, even during a pandemic, especially after 357 days without success. It matters because confidence — even for these Husker players who grew up dominating their peers — is as fragile as Grandma's Christmas dishes.
Frost has a lot of issues. But above all, what he must fix is a habit of the Huskers waiting for something terrible to happen and, when it doesn't, inflicting the harm themselves.
Why has Nebraska been outscored 59-6 after halftime this year? Why were the Huskers 7-15 in games decided by six points or less since 2015?
Because losing is a habit, too, like lying, cursing or eating Halloween candy at 11 p.m.
At some point, Nebraska has to perform in the clutch. Adopt a mentality of finishing games. Recognize when it's the superior team and act like it in the fourth quarter.
We shouldn't be worrying about another Nebraska second-half collapse 27 games into the Frost Era. But the swagger we expected him to inspire hasn't developed. And the mistakes that infect the Huskers one year to the next, one system to the next, just keep showing up.
We'll likely see the pattern again. But the best deterrent for self-destruction is self-belief. And it comes in baby steps.
Maybe next time Chinander's defense faces a clutch situation, it'll remember what happened against Penn State and respond decisively.
Sure, this program could've absorbed an ordinary loss Saturday. But if the Huskers had blown a 21-point lead, I don't know if Frost could've kept them together. Not under the current circumstances.
We're seeing teams across the country, even in the Big Ten, tear apart. They don't want to sacrifice their social lives and endure the COVID protocols and play in empty stadiums. Commitment has never mattered more.
The Huskers flirted with disaster Saturday, but instead finally received a little reward. Now there's an opportunity. Illinois. Iowa. Purdue. Minnesota. If Frost can persuade his team that it's trending in the right direction, there's no reason Nebraska can't win three or four more.
It was just a baby step Saturday. But a month from now, we might look back and see a leap.
---
Photos: Nebraska hosts Penn State in first home game of the season
Omaha World-Herald: Big Red
Don't miss a moment of Nebraska athletics.