How appropriate that it happened on Black Friday.
Nineteen years ago, the day after Thanksgiving, undefeated Nebraska traveled to rival Colorado and ran into a stampede: 62-36.
Husker football has never been the same. From the Rocky Mountains that afternoon, it's been all downhill.
Nebraska's 26-20 loss to Iowa on Friday was the program's 100th loss since Colorado 2001. So being a glutton for punishment, I decided to rank them according to the pain inflicted on the Big Red fan base.
From the Rose Bowl to the Independence Bowl, from Blacksburg to Lubbock to Eugene to Happy Valley. You'll find eight losses to Wisconsin; seven against Iowa; six to Texas, Colorado and Ohio State; five against Oklahoma and Northwestern. You'll find Southern Miss, Northern Illinois and Troy, too.
I first compiled a list like this in October 2015 during the snakebitten first year of Mike Riley. At that point, the Huskers had dropped 66 games since November 2001. Never in my wildest dreams did I believe that Nebraska would get to 100 only five years later. But here we are ...
My subjective criteria for measuring most painful: 1) how long the loss lingered; 2) how the game ended; 3) significance of the game; and 4) level of embarrassment or ineptitude.
The exercise provides valuable perspective on Nebraska's hellish 19 years, but please do not read this while chewing on leftover turkey. You might choke and, frankly, I don't want to be sued.
The list of Nebraska's 100 most painful losses ...
With Mike Riley in the bleachers and Bo Pelini at home, the underdog Huskers engaged in one of their wildest bowl games. There were special-teams fireworks, trick plays, 1,000 yards of total offense and a rally that came up just short.
99 — Ohio State 2020 (52-17)
Nebraska played the Buckeyes even the first 25 minutes. After a turbulent summer in the Big Ten, even a second-half collapse felt acceptable.
98 — Colorado 2018 (33-28)
This should've hurt worse. But it was Scott Frost's opener, and Adrian Martinez looked mighty intriguing.
97 — Tennessee 2016 (38-24)
The Vols had a bevy of future pros, most notably Alvin Kamara and Derek Barnett. The Huskers did not.
96 — Texas A&M 2007 (36-14)
Tom Osborne's triumphant return as interim A.D. boosted morale but couldn't change the scoreboard. A&M outscored NU 20-0 after half.
95 — Oklahoma State 2006 (41-29)
The Huskers jumped ahead 16-0, then Okie State went on a little 41-7 run. "Our goals are still intact," Bill Callahan said.
94 — Wisconsin 2018 (41-24)
No. 5 in a six-game losing streak to begin the Frost era. Jonathan Taylor (221 rushing yards) acted as the hammer to the Blackshirts' nail.
93 — Kansas State 2004 (45-21)
Good thing this wasn't televised. K-State, which finished 4-7, held Nebraska to 222 yards on only 46 snaps.
Callahan's not-so-subtle strategy: Don't get blown out! NU rushed 36 times for 68 yards. It passed 17 times for 143 yards. "We didn't go into no shell," he said. Uh huh.
91 — Wisconsin 2019 (37-21)
This one stood out for eight trips into UW territory and only three scores. Said Frost: "I'm tired of looking for silver linings, OK?"
90 — Penn State 2017 (56-44)
Saquon Barkley and Co. rolled up 609 total yards — and a 42-10 halftime lead — before Tanner Lee got hot and made it respectable.
89 — Virginia Tech 2008 (35-30)
On the Hokies' final drive, Ndamukong Suh was flagged for a late hit. Then Bo Pelini followed it with an unsportsmanlike conduct flag. Then Suh got another personal foul.
88 — Northwestern 2015 (30-28)
Another sellout honored the 1995 national champions. Unfortunately, their eligibility was used up. Tommy Armstrong's final two-point conversion attempt fell incomplete.
Frost was so angry after 136 penalty yards that his voice quivered with anger. "We look like one of the most undisciplined teams in the country, and it kills me."
86 — Colorado 2007 (65-51)
White pants, white flag. The Huskers gave up 41 after halftime. The next morning, Osborne put Callahan out of his misery.
The Trojans received a check for $1.15 million, then an upset win. Adrian Martinez couldn't play and Andrew Bunch threw two picks.
84 — Texas Tech 2009 (31-10)
A snapshot: Niles Paul fumbled a bubble screen and everyone on Nebraska's offense stopped as a Tech linebacker took off for six. "We got our butts kicked," Pelini said.
83 — Wisconsin 2017 (38-17)
At 17-17, the Mike Riley era looked viable again. Then Wisconsin started pounding en route to 353 rushing yards. Jonathan Taylor gained 249 himself.
82 — Oklahoma State 2002 (24-21)
The Cowboys hadn't beaten NU in 41 years. Tatum Bell rushed for 182 yards. Frank Solich punted four times in OSU territory. The goalposts came crashing down.
81 — Colorado 2002 (28-13)
After building a 13-7 lead, Nebraska's offense broke down and the Sea of Red parted early. "I guess they wanted to beat the traffic," Dahrran Diedrick said.
80 — Minnesota 2014 (28-24)
Bo Pelini's last home game. The Huskers led 21-7 at half, but Minnesota wore them down. De'Mornay Pierson-El fumbled near the goal line to seal defeat.
79 — Northwestern 2017 (31-24)
An unremarkable loss gained legend when Bob Diaco tried to explain it to reporters.
"There's no reasonable reason — considering where the defensive program was at — to believe that they should be able to do everything that needs to be done in the game, to win the game. The strain was spectacular, right? So we could just go back and look at the game. Do you see the strain? Do you see it, or no?"
Oh, you better believe it.
Freshman Vince Young and Cedric Benson combined for 337 rushing yards against the nation's third-ranked defense. The Husker offense managed 175 total.
At halftime, the Blackshirts were ducking for cover down 42-14. Then, improbably, they shut down Justin Herbert. Tanner Lee needed one more drive to tie, but threw his fourth interception instead.
76 — Ohio State 2018 (36-31)
The Huskers made 104,000 at the Horseshoe sweat, forcing three turnovers and racking up 450 yards. But a botched onside kick and a blocked punt — plus a third-quarter offensive drought — stifled a program-jolting win.
75 — Indiana 2019 (38-31)
The black alternate jerseys proved an ironic contrast to a Husker defense that played like backups.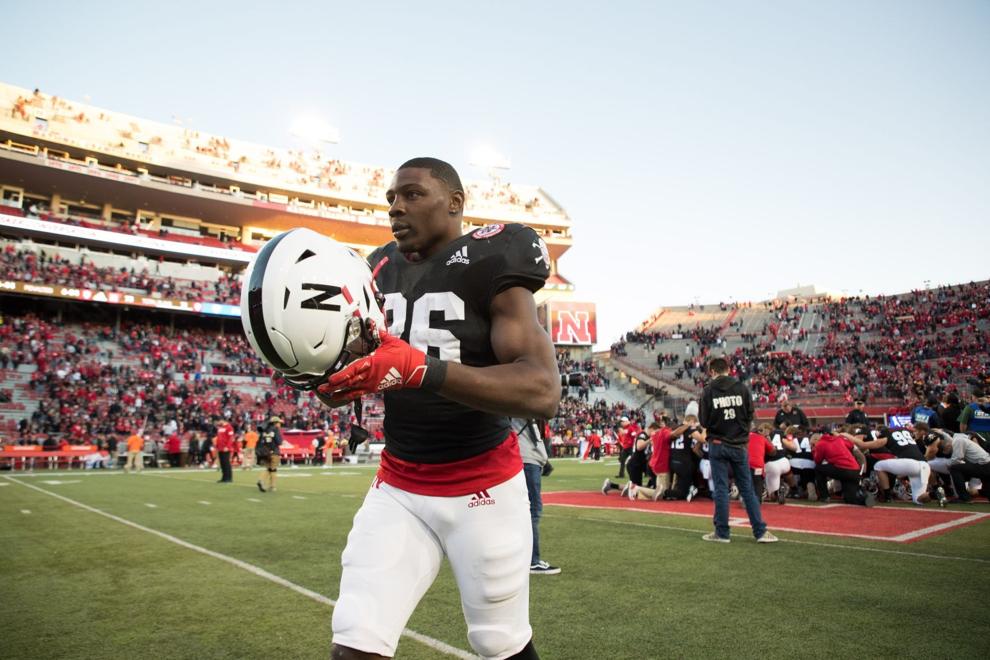 74 — Minnesota 2013 (34-23)
Ground and pound. Minnesota rushed 54 times for 271 yards, dominating the clock. "I thought they out-physicaled us," Bo Pelini said.
73 — Michigan State 2014 (27-22)
Down 27-9 with 5:47 left, the Huskers scored two quick touchdowns. They had a chance in the final minute until Tommy Armstrong's interception.
72 — Missouri 2005 (41-24)
Mizzou outscored NU 17-0 after half thanks to three NU turnovers. The big story was Brad Smith, who threw for 234 and rushed for (gulp) 246.
71 — Northwestern 2011 (28-25)
No. 9 Nebraska couldn't stop Northwestern on the final drive: a 13-play, seven-minute grinder. "We laid an egg," Eric Martin said.
70 — Michigan 2011 (45-17)
Nebraska's first visit to the Big House in 49 years got out of hand thanks to two fumbles on kick returns, a blocked punt and four personal fouls. "It's just like the wheels came off," Carl Pelini said.
69 — South Carolina 2011 (30-13)
Alshon Jeffery had just snatched a Hail Mary for a 16-13 halftime lead. A sideline reporter asked Bo Pelini for comment: "We'll be fine." Nebraska didn't score again.
68 — Washington 2010 (19-7)
Three months earlier, Nebraska rolled the Huskies, 56-21. This time, Taylor Martinez was bottled up. "A ridiculous performance," Bo Pelini said. A month later, he fired Shawn Watson.
67 — Northwestern 2020 (21-13)
Eighty-eight offensive plays and 442 yards should add up to more than one short touchdown drive (set up by an interception). But Nebraska's offense melted down in the red zone.
66 — Oklahoma 2005 (31-24)
The throat-slash controversy! Bill Callahan had it up to HERE with his team, which fell behind 24-3 before a charge. Zac Taylor had a chance to tie but overthrew Nate Swift deep.
Down 33-10 with 9 minutes left, Tommy Armstrong led three quick touchdown drives, including two two-point conversions. On the first play of OT, his luck ran out. Interception.
Bill Callahan bypassed a game-tying 47-yard field goal and Zac Taylor threw incomplete on fourth-and-11. Auburn gained just 178 yards, but won because of a failed fake punt.
63 — Michigan 2018 (56-10)
A bloodbath like few others in Husker history. Nebraska trailed 39-0 at half and gave up 359 more yards. Frost called it rock bottom.
62 — Iowa State 2004 (34-27)
Run the ball! Callahan's pass-happy offense — Joe Dailey was 19-for-43 — spoiled victory. "Ever been in a car accident?" Dailey said.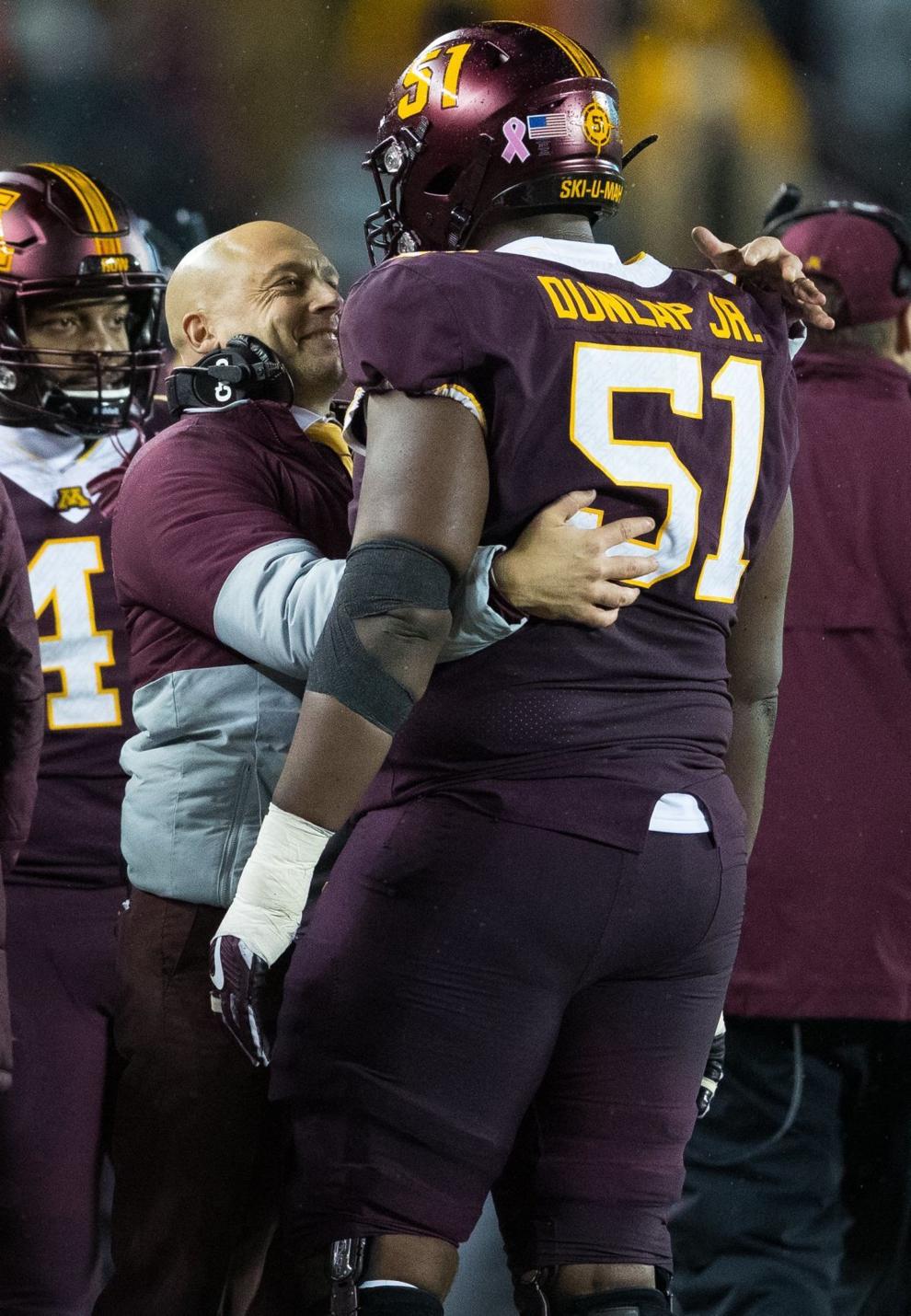 61 — Minnesota 2019 (34-7)
The third quarter, when the Gophers scored 20, may be one of the worst in Husker history. "I don't like coaching a team that's not the most physical team," Frost said.
First-and-goal at the Purdue 2. Frost's play calls? Three passes, then a fourth-down delay of game forcing a field goal. Seven trips into Purdue territory produced just 10 points.
59 — Illinois 2020 (41-23)
You can count on one hand how many times Nebraska has lost as a 17-point favorite. But when you go minus-5 in turnover margin, any level of futility is possible.
58 — Oklahoma 2004 (30-3)
The Sooners and their "f-ing hillbillies" led 30-0 in the final minute when Steve Kriewald busted a 48-yard run. Callahan ordered a 38-yarder to get on the board. He should've taken the shutout like a man.
57 — Oklahoma 2008 (62-28)
It's hard to give up 28 points in the first six minutes. But that's what Nebraska did, committing three turnovers in its first five plays.
Nebraska, losers of three straight, led 17-3 after three quarters. "We played our (tails) off," Zack Bowman said. Then they wore out. Jamaal Charles rushed for 216 of his career-high 290 in the fourth.
The Blackshirts allowed 653 yards, three shy of a school record. Taylor Martinez was dropped for a safety and threw a critical interception in his California homecoming.
54 — Georgia 2012 (45-31)
For 40 minutes, Nebraska traded blows with the sixth-ranked team. Then Ameer Abdullah fumbled in Georgia territory. "A stab in the heart," Jamal Turner said. The defense gave up 589 yards.
53 — Texas Tech 2008 (37-31)
Nebraska scored on all four second-half drives to push the No. 7 Red Raiders to OT. But Joe Ganz, who went 36-for-44, tossed an interception to end the upset bid.
52 — Ohio State 2012 (63-38)
Nebraska's D held Urban Meyer without a first down in the first quarter. Then Braxton Miller went off, scoring touchdowns on five consecutive drives.
51 — Southern Miss 2004 (21-17)
Nebraska doubled USM's total yards, 476-239. But five turnovers, including a pick-six, sabotaged the Huskers. "I can't lie. I can't dress it up," Joe Dailey said. "It was all on me."
50 — Michigan State 2013 (41-28)
Five turnovers produced 24 Michigan State points. "Goddangit!" Tim Beck said. "We didn't even give ourselves a chance today." The backbreaker: Armstrong's fumbled snap at the NU 1-yard line.
49 — Colorado 2004 (26-20)
Memorable only for its consequences — the first losing season since 1961 and first bowl-less season since '68. "Great empires, they fall," Dailey said. "Great leaders, they fall. And great college football teams, they fall."
48 — Texas A&M 2010 (9-6)
From Taylor Martinez's locker-room phone call to Carl Pelini's assault on a TV camera, this was an all-out soap opera. After 16 penalties for 145 yards, Bo chased the referee off the field.
47 — Missouri 2003 (41-24)
Who knows what happens if T.J. Hollowell knocks down Mizzou's fourth-quarter fake field goal? The Tigers took the lead and scored 27 straight, breaking a 24-year losing streak to NU.
46 — Missouri 2008 (52-17)
Chase Daniel said Ndamukong Suh spit on him. If he didn't, he should've. The Tigers handed NU its worst home loss since 1955. "I apologize to the team," Pelini said. "I apologize to the state of Nebraska."
45 — Ohio State 2016 (62-3)
How does the nation's No. 9 team suffer the second-worst loss in school history? Get out-gained 590-204. Complete just 9 of 33 passes. Throw two pick-sixes. Don't force a single punt. Yeah, the score could've been even worse.
44 — Ole Miss 2002 (27-23)
Oh, Shreveport. Nebraska was up 20-17 when fullback Judd Davies threw incomplete on a fake punt. A fitting climax to the worst season since 1961.
43 — Minnesota 2017 (54-21)
The Gophers returned the opening kickoff 100 yards and the Blackshirts allowed 409 rushing, including 183 to quarterback Demry Croft! "Here's what happened," Riley said. "They moved the football and we couldn't get them off the field." Simple game, really.
42 — Wisconsin 2016 (23-17)
One play from an 8-0 record and a potential top-5 ranking, but Tommy Armstrong's fourth-down pass in overtime missed Stanley Morgan. The 10-point rally earned NU some necessary (albeit temporary) respect.
41 — Ohio State 2017 (56-14)
Tens of thousands of Husker fans didn't come back for the second half. A 35-0 deficit will do that. "Miserable night," said Bob Diaco, whose defense yielded eight straight touchdown drives, all of them at least seven plays and 59 yards. "Miserable night."
Bo Pelini came dangerously close to whipping an official with his hat. Worse: He called a fake punt after Iowa called timeout to prevent it. "If they want to fire me, go ahead." They didn't.
Another year, another failure in the clutch. NU's defense held the Hawkeyes to 2.9 yards per carry, but two fourth-quarter fumbles derailed the comeback.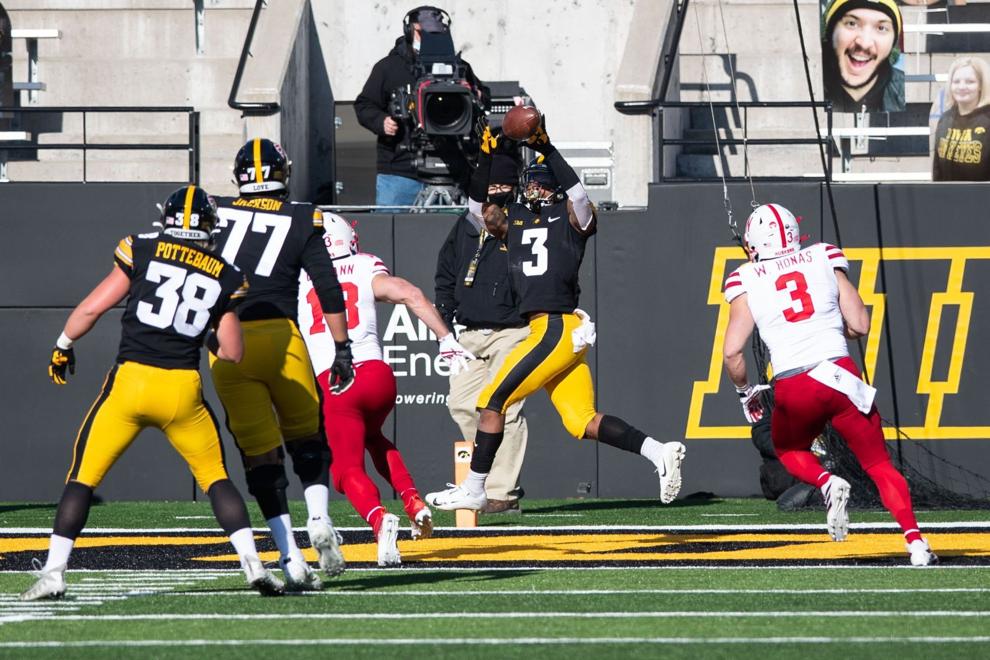 Nebraska gained 183 more yards and ran 39 more plays. But Armstrong threw four interceptions and Iowa finished an undefeated regular season. Said Mark Banker: "I'm thinking about going and having a drink right now to take the pain away."
An improbable 15-point rally, spearheaded by super freshman Adrian Martinez and his fourth-down conversions, tied the game. But Iowa converted a fourth-and-8 from the Nebraska 38 and won with a 41-yard field goal.
The offense collapsed in the Kinnick cold and the defense gave up three long scoring plays. As Banker said, "I bet their practices are like a bloodbath." Remember when Nebraska's were, too?
Nebraska led 14-7 in the second quarter, but the final half of Mike Riley played out like a grease fire. Result? A third consecutive loss giving up 50 points or more. And the worst record in 56 years.
Another Black Friday, another last-second Hawkeye field goal, this time from 48 yards. It could've gone the other way, but the Huskers whiffed on their own final drive. It cost them a bowl bid.
33 — Kansas State 2002 (49-13)
A 21-13 deficit in the third quarter turned into the worst Husker loss in 34 years. K-State out-rushed NU 415 to 97. "The worst feeling I've ever had in my life," Philip Bland said.
32 — Iowa State 2002 (36-14)
The Huskers' rushing yards (81) barely exceeded their penalty yards (75). They committed five turnovers. Seneca Wallace ran circles around the Blackshirts. The next day, NU dropped out of the rankings for the first time since 1981.
31 — Northern Illinois 2017 (21-17)
The Huskers out-gained the underdogs by 171 yards, ran 29 more plays and possessed the ball for 13 more minutes. But two Tanner Lee pick-sixes (in the first quarter!) gave the defense little margin for error. Five days later, NU recognized one major error and fired Shawn Eichorst.
If Tanner Mangum's Hail Mary pass lands one foot shorter, his receiver catches the ball and falls short of the goal line. Instead, Mike Riley's opener was stained. Bad omen.
All the Big Eight foes had gotten their goalpost day against Nebraska. Finally, KU joined the fun. Nebraska totaled 138 yards in its third straight loss. "God-awful," Callahan said.
28 — Ohio State 2019 (48-7)
For those 12 hours before kickoff, it almost felt like old times. The bustling parking lots. The big-game jitters. "College Gameday!" Then the game started and — whoa — reality smacked Nebraskans across the face. The Buckeyes led 38-0 at half.
Halloween. About 20,000 fans at dreary Ross-Ade Stadium. Five Nebraska turnovers. A 48-16 deficit against a Purdue team that had won one Big Ten game in 2½ seasons. If they're replaying a Husker game in hell, this might be the one.
26 — Iowa State 2009 (9-7)
The most baffling loss ever? Maybe. Nebraska was a 21-point favorite against the injury-riddled Cyclones but committed eight turnovers, including four inside the ISU 5-yard line.
25 — Missouri 2007 (41-6)
The Blackshirts gave up 606 yards. The offense didn't score a touchdown. Matt Davison criticized Nebraska in ESPN's booth. Rough night.
The Jayhawks produced touchdowns on — are you ready for this? — 10 straight possessions. (They didn't even score the last 11 minutes). "Once it started going wrong," Kevin Cosgrove said, "it just kept on going."
23 — Northwestern 2018 (34-31)
With 5:24 left, Northwestern faced fourth-and-10 at its own 25, trailing by 10 points. The Huskers had a 98.5 percent chance to win, according to ESPN. Nope. They lost their 10th straight.
22 — Wisconsin 2015 (23-21)
An Andy Janovich dash. A doinked Badger field goal. One first down from victory. Nebraska's offense couldn't get it and Wisconsin's kicker took advantage of his mulligan.
21 — Colorado 2019 (34-31)
With a 17-0 halftime lead, the idea of losing didn't seem possible. Then the offense stalled and the defense wilted and suddenly Frost's second year felt like an extension of his first. "I've only been part of a couple that are tougher than this," he said.
Rocking their alternate black jerseys, Nebraska grabbed a 21-3 lead. Then UCLA ran off 38 unanswered, including four third-quarter touchdowns. "It looked like we'd seen a ghost," Pelini said.
Jammal Lord rushed for 234. DeJuan Groce made a miracle punt return. Then came the moment of truth: With 16 seconds left, Frank Solich decides to throw rather than kick a game-tying field goal. Interception.
18 — Penn State 2002 (40-7)
Nebraska busted out its all-white jerseys for the first time in 12 years. A 13-7 halftime deficit turned into a 40-7 loss. Lord threw three picks. Richie Incognito got ejected. Husker fans got heckled. Bad.
17 — Oklahoma 2006 (21-7)
Nebraska committed five turnovers, including Maurice Purify's fumble on the first play. The Huskers crossed midfield on all six second-half possessions. Zero points.
16 — Wisconsin 2011 (48-17)
Nebraska's first Big Ten game. History! It went south when Taylor Martinez threw three interceptions in four drives. Russell Wilson and Wisconsin ran off 34 straight points.
15 — Virginia Tech 2009 (16-15)
Nebraska's offense squeezed only 12 points out of five red-zone trips. The Blackshirts bowed up ... until Tyrod Taylor hit Danny Coale for 81 yards down the sideline. "It's a crime," Carl Pelini said.
14 — Illinois 2015 (14-13)
Third-and-7. One minute left. No Illinois timeouts. The bootleg gone wrong. Tommy Armstrong threw incomplete, Illinois got the ball back and went 72 yards.
13 — Texas Tech 2005 (34-31)
Nebraska rallied from 21 down to take the lead. With 1:20 left, Le Kevin Smith snatched a Texas Tech pass and took off. For about two seconds, it was over. Then Smith fumbled. "I don't think Nebraska has ever lost a game like that," Bo Ruud said.
With October snow falling, NU rallied from nine points down and needed one third-down conversion to ice it. Zac Taylor hit Terrence Nunn, who fumbled. Texas kicked a field goal.
God bless Larry Coker. If he'd wanted, he could've beaten Nebraska by 50. The best opponent Nebraska has ever faced? Might be.
A day that began with such hope (and "College Gameday") ended in humiliation. USC's first two plays: a 50-yard run and a 40-yard run. All night, you could've driven cornpickers through the holes.
9 — Oklahoma State 2007 (45-14)
Tom Osborne and the 1997 national champs led the Huskers out of the tunnel, then watched the Cowboys take a 38-0 lead. Two days later, Steve Pederson was out of a job.
8 — Kansas State 2003 (38-9)
Frank Solich's home finale was 7-7 at half. By the end, K-State had 561 yards and Bo Pelini cursed Bill Snyder for running up the score. Pederson made his fateful decision.
7 — Texas Tech 2004 (70-10)
In a 12-minute span, Tech scored seven touchdowns. Seven! The offense, led by poor Beau Davis, committed five turnovers in 10 snaps. The most lopsided defeat in school history.
6 — Wisconsin 2014 (59-24)
Nebraska had playoff hopes when it jumped to a 17-3 lead. Then Melvin Gordon turned into Gale Sayers, rushing for 359 yards on 19 carries in the second and third quarters. The Badgers scored 56 unanswered, driving a stake in the Pelini era.
Red Out Around The World! By day's end, Nebraskans wore red faces. Their high-powered offense couldn't manage a single touchdown. Taylor Martinez got benched.
4 — Oklahoma 2010 (23-20)
Nebraska, which grabbed a 17-0 lead, could've had the last laugh on the Big 12. Could've walked out thumping its chest. But eight second-half drives produced zero points. Nada.
3 — Wisconsin 2012 (70-31)
Everything, including Ohio State on probation, lined up to end the conference title drought. Then the game started. Wisconsin scored twice in two minutes and led 63-17 through 2½ quarters. 539 rushing yards! "I've never been a part of a game like that," Bo Pelini said.
2 — Colorado 2001 (62-36)
No. 1 Nebraska hadn't lost to CU in 11 years, but 18 minutes into the game, it trailed 35-3. The Buffs finished with 582 yards. "This is pretty much a nightmare," Eric Crouch said. Nebraska arguably still hasn't woken up.
How could a game nobody expected Nebraska to win be the most painful loss in 19 years? Because the Blackshirts produced arguably their best performance in school history. Husker fans thought they had finally toppled Texas. Then officials restored one second.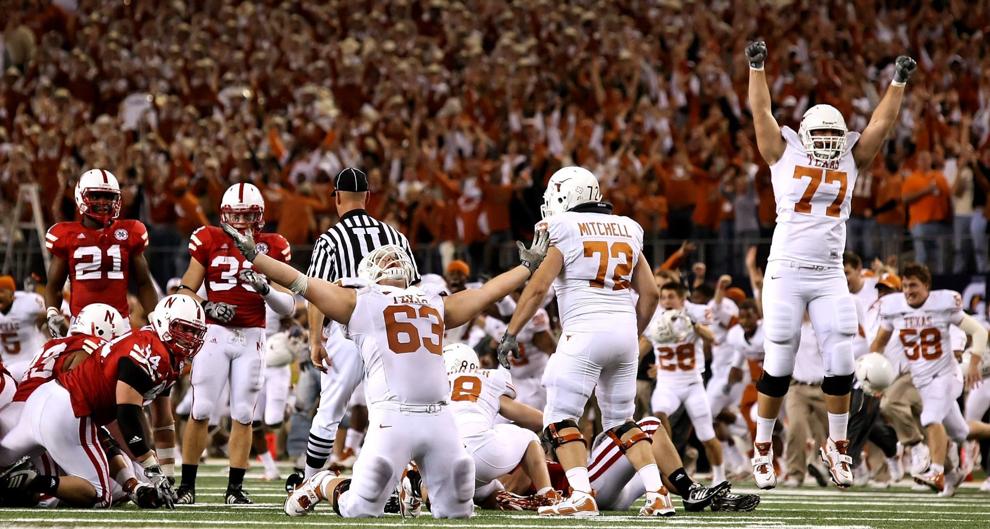 ---
Nebraska travels to Iowa for Black Friday showdown