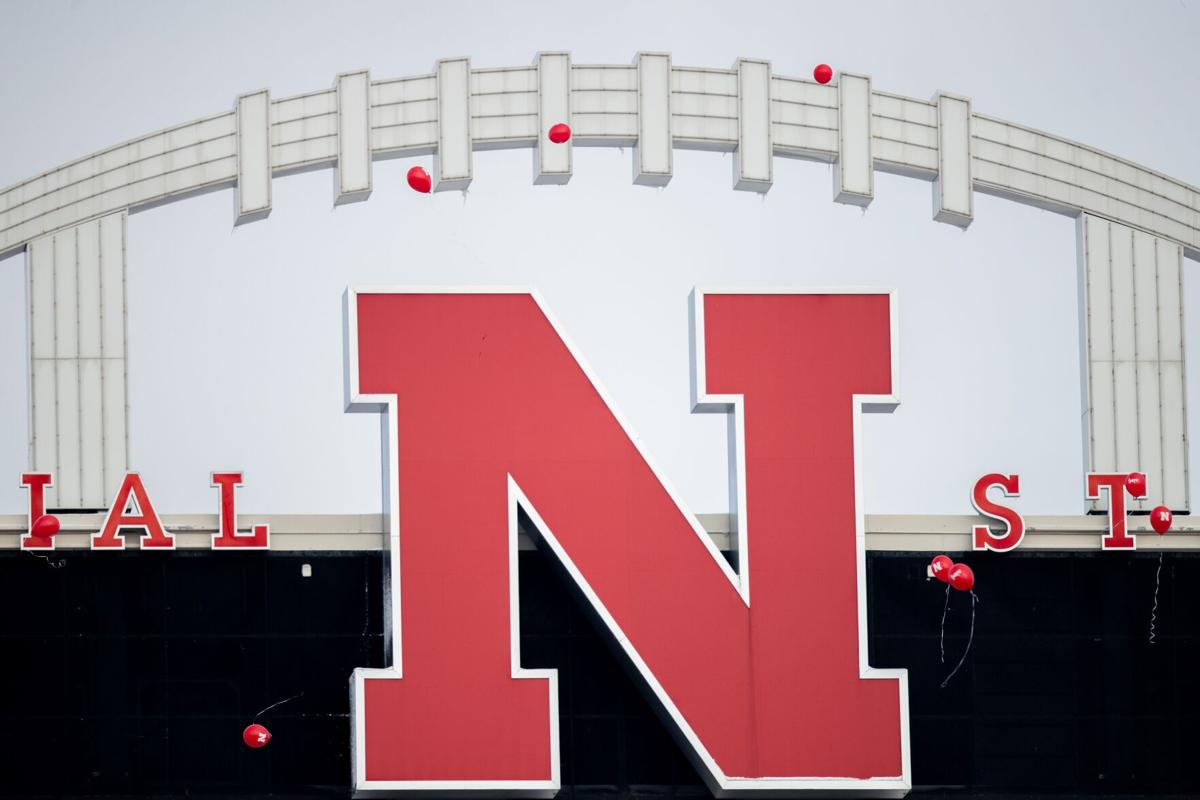 The 2021 college football season will represent two decades since Nebraska last finished a season ranked in the top 10. Twenty excruciating, maddening seasons.
To put that in perspective, Nebraska finished top 10 every season from 1970-88! (We're counting a top 10 in either the coaches or AP poll. They're usually very similar.)
Despite all the drama and trauma since Black Friday 2001, it's inconceivable that NU hasn't lucked into a top-10 season. Almost everyone else in Nebraska's neighborhood has.
Kansas State in 2002. Kansas in 2007. Missouri in 2007 and '13. Minnesota in 2019. Iowa and Wisconsin have finished in the top 10 five times apiece. And now Iowa State and Northwestern.
The Cyclones and Wildcats, after impressive bowl wins, became the 47th and 48th schools to record a top-10 season since Nebraska last did it in 2001. BYU and Indiana just missed being No. 49 and 50.
That's our launching point for this 10-point analysis of facts and figures that say a lot about Nebraska's lost two decades and its hopes for a rebound.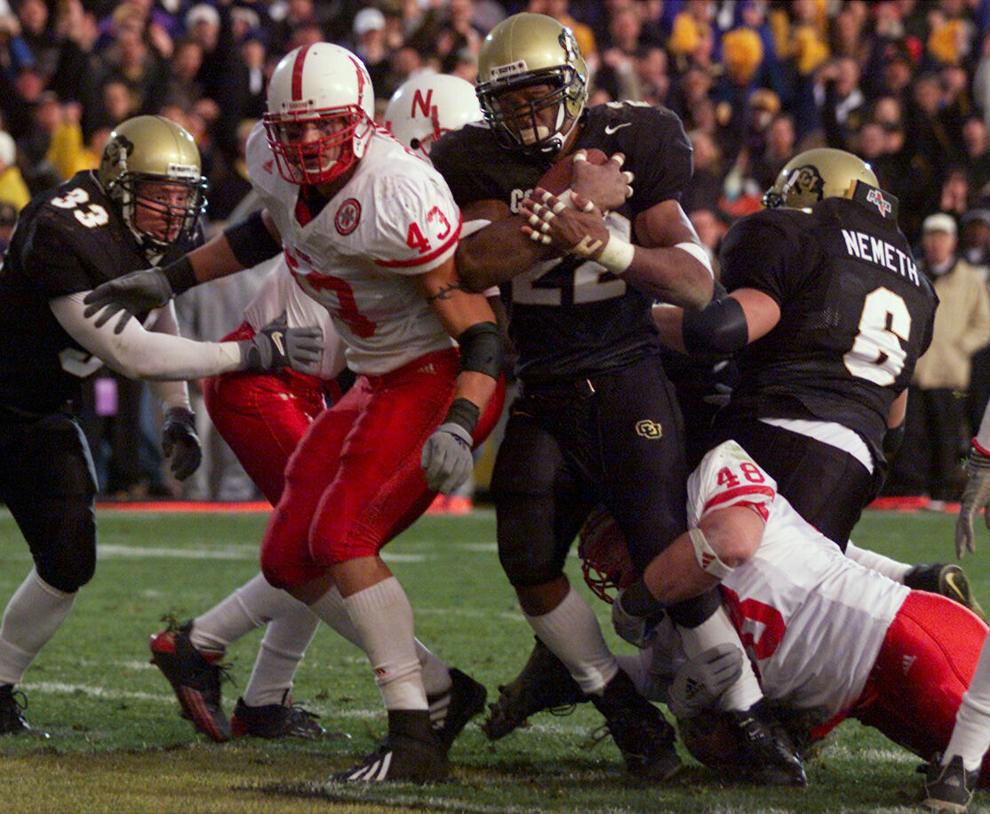 1. It's worth noting that the Huskers haven't finished particularly close to the top 10. Only once did NU finish better than 18th and that was 2009, when Ndamukong Suh carried the Huskers to 14th.
Almost every time Nebraska reached the top 10 during the season — 2010, 2011, 2016 — it stumbled down the stretch.
2. The list of 48 schools with a top-10 finish includes 43 Power Fives, in addition to UCF, Houston, Boise State, Cincinnati and Miami (Ohio). Of the 21 Power Five schools that haven't recorded a top-10 season, nine have finished better than Nebraska's 14th.
3. That leaves 12 Power Five programs whose best season wasn't better than Nebraska's best:
Not much hardware in those trophy cases. Not many fans in their stadiums, either.
4. All of that information paints a bleak picture. But of college football's best all-time programs, Nebraska isn't alone when it comes to agonizing droughts. Not even close.
Clemson didn't have a top-10 season between 1990 and 2012. The drought at Texas lasted 18 years: 1983-2001.
Notre Dame? Only one top-10 season between 1993 and 2012 — and that was Charlie Weis' No. 9 ranking in 2005.
Oklahoma and Southern California endured 13-year droughts. LSU had only two top-10 seasons between 1972 to 2001 and they came in consecutive years, '86-87.
5. Perhaps Nebraska's closest peers are two schools enduring similar droughts right now. Ironically, they're programs that Tom Osborne once beat for national titles.
Tennessee also hasn't produced a top-10 season since 2001. Those 19 years include six Top 25s topping out at 12th.
The bigger surprise is Miami, which hasn't had a top 10 since 2003. The Hurricanes have a pair of No. 11 finishes, but only six Top 25s.
You remember the Huskers' Rose Bowl meeting with the Hurricanes, right? Gulp. How in the world does THAT program go quiet for nearly two decades?
6. The top-10 drought is the focus of this study, but it's not as relevant as what has happened since Scott Frost's arrival in 2018. So let's focus there.
Very few Power Five coaches have started their tenures with three straight losing seasons and eventually produced a top-10 season.
Barry Alvarez may be the rosiest comparison. Following an 11-22 start at Wisconsin, the former Husker linebacker won the Rose Bowl in 1993 and finished fifth in the coaches poll. He needed five more years to post another top 10 (fifth in 1998), but Alvarez revolutionized the Badgers and retired a hero after 16 seasons.
How about Bill McCartney? He started his career at Colorado with three losing seasons, then followed it with four average ones. In Year 8, 1989, the Buffaloes broke through, finishing No. 4 in the country. McCartney won the national title in '90 and might have won another in '94 if it weren't for NU.
Don't forget Gary Barnett at Northwestern. After a rocky start — 8-24-1 in three years — Barnett posted a 10-2 season in 1995 that placed him No. 7 in the coaches poll. He followed it with 9-3 in '96. Success didn't last — he went 5-7 and 3-9 after that — but Barnett's rebuild earned him the Colorado job.
You may be wondering about Bill Snyder. It's not quite apples to apples. Snyder went 7-4 his third season at Kansas State.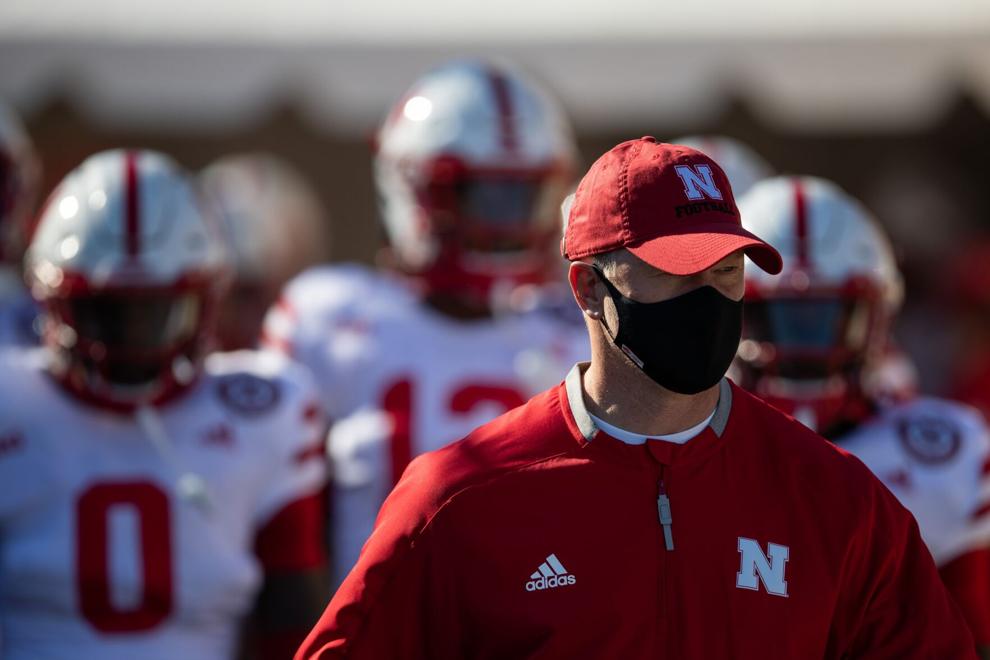 7. Here's the difference between those coaches and Frost, who's 12-20 in Lincoln.
They turned around programs where football was an afterthought. They needed three years or more just to stabilize and build an audience.
Take the best 20 to 25 programs in college football history — Nebraska's peers. Go back 50 years. It's very unusual for any coach to start with three straight losing seasons. You can almost count them on one hand.
John Blake at Oklahoma (12-22). Charlie Strong at Texas (16-21). Those are the most prominent examples.
It's even more unusual for a coach who started with three losing seasons to receive a fourth try.
At LSU, Curley Hallman started 12-21. In Year 4, he went 4-7 in 1994 and got fired. At Washington, Ty Willingham started 11-25. UW brought him back for Year 4 and Willingham rewarded fans with 0-12. Ouch.
Since 1970, has a coach at a "football school" ever started with three losing seasons and eventually succeeded? No. Frost would be the first.
8. What if Nebraska isn't a football school anymore? Maybe we're putting the Huskers in the wrong fraternity.
Since 2002, Nebraska has won 58.8% of its games. That's 36th nationally, behind schools like Louisville, Michigan State and Missouri. Barely ahead of Kansas State, Stanford and Texas Tech.
Since 2015, Nebraska's 31-39 record ranks 90th nationally out of 130 teams. How long must this go on before this is just who Nebraska is?
9. Surely there are days (like Monday's loss of Wan'Dale Robinson) when the past five years — or even 19 years — feel like Nebraska's future.
The Huskers once owned advantages in spending, facilities, strength and conditioning, TV exposure, roster size and academic support, not to mention a mastermind coach with a unique offense. It all overcame sparse population and crummy weather.
Basically, the advantages are gone now. And Nebraska hasn't replaced them. Just as Army, Mississippi, Arkansas and Minnesota forever lost their status as college football powerhouses, maybe Nebraska will, too.
It's not a silly argument. But here's where it gets complicated.
In the history of the sport, no program matches Nebraska's success directly before its drought. The Huskers boasted a streak of 33 consecutive Top 25 finishes (1969-2001). Michigan is second best at 20 straight years (1985-2004).
In those 33 years, the Huskers had 27 top-10 seasons. Compare NU's run to college football's best program the past 33 years — Ohio State. From 1988-2020, the Buckeyes have 21 top-10 finishes. Very impressive. But not Nebraska 1969-2001.
No school with such rich tradition for so many years has ever dropped off the map and stayed irrelevant. So yes, there's hope.
10. Let's go all the way back to the start. In the 1890s, the first few years of the program, the state of Nebraska fell victim to a suffocating precipitation void. A drought of epic proportions; 1890, 1894 and 1895 are still three of the four driest years on Lincoln's record.
The whole drought spanned more than a decade, ruining land values, stunting population growth, causing starvation, closing banks, bankrupting businesses and families. In the midst of depression, the Husker football team adopted a new nickname befitting its grit.
They persevered. Survived. And by the dawn of a new century, the skies had finally opened up. The rain fell and the land turned green again. The football team adopted a new name, "Cornhuskers" and the rest is history.