LINCOLN — The crowd focuses Connor Culp. He lines up, takes a deep breath and sails the ball through the uprights. The Sea of Red, back in Memorial Stadium in full force, is on its feet, roaring.
At least that's how Culp envisions it.
The reigning Big Ten kicker of the year hasn't kicked for Husker fans in Memorial Stadium yet, but he's ecstatic for the spring game and the season to come.
The graduate transfer from LSU sat out last Saturday's open practice, nursing a "tweak." But he was still energized by the 3,000-plus in attendance.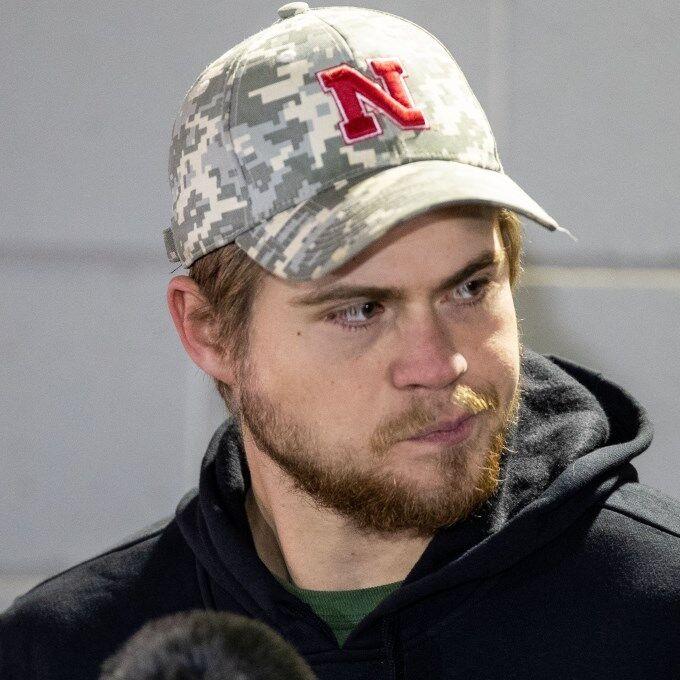 "I got my juices flowing, even last week (with) just a few thousand in there," said Culp, who has since returned to practice. "I'm really looking forward to that because I haven't experienced that in a while and realized last week how much I actually missed it."
The silence without fans made kicking "a little awkward" last season. Culp, who is seemingly not bothered by much, adjusted to the moment and made 13 of 15 field goals and all 20 extra points.
His first campaign as a Husker earned him Nebraska's lone first-team All-Big Ten selection.
Now he's taking advantage of the extra year of eligibility to fulfill what he was promised when he arrived in Lincoln — performing in front of the best fans in college football.
"I'd love to have another opportunity to play in front of fans again," Culp said. "And also it doesn't hurt too bad staying in college for another year, either."
After the kicking fiasco of 2019 — six players attempted field goals, including one from the club soccer team — Culp is providing stability.
He started 10 games for LSU his freshman year in 2017 and won a national championship in 2019 before transferring to Nebraska.
Culp was recruited by former special teams analyst Jonathan Rutledge. Now Mike Dawson, also the outside linebackers coach, is the special teams coordinator. New defensive analyst Bill Busch, who was a LSU assistant while Culp was there, also may help with special teams.
Culp said Dawson is doing "a great job," though he has had to adjust to having a full-time coordinator who can do hands-on coaching. Analysts, like Rutledge was last year, are limited to off-field roles.
Culp has kicked in many big stadiums in the SEC and Big Ten. How does Memorial Stadium compare to Tiger Stadium?
"It's a little bit windier than Tiger Stadium," Culp said. "There's been times in practice when the flags are going both ways. So you just kind of hit your best ball and go right down the middle and hope for the best."
Entering his fifth season as a college kicker, Culp is confident in his stroke.
"I'm to the point in my career right now, (I've) already mastered my own technique," Culp said. "But there's always still little areas to improve and try now because you have time to work on it."
He's proud of his efforts so far — including the kicker of the year award — but he still has another season of football in Lincoln.
"It's obviously very humbling," Culp said. "But that's in the past now. I'm definitely looking forward to this season, and just take it one kick at a time."
---