Nebraska football has yet to win a conference title in the 21st century but an entire generation of Huskers and memories have nonetheless passed through Lincoln since the glory years of championship teams past. The World-Herald will periodically catch up with notable NU alums in their 20s and 30s about life after their playing days.
Joe Dailey knows it might sound odd, but it's true. Many of the best parts about his life today took root during his time at Nebraska.
Why would it sound odd? Dailey lets out a couple of low chuckles. He was only a Husker for two years, a quarterback recruited to run the option in 2003 before being force-fed a West Coast attack the next season and eventually transferring. His year as a starter under first-year coach Bill Callahan marked the end of an NCAA-record 35-year bowl streak and 42-year run of nonlosing seasons as NU finished 5-6.
"The way I see this is that great empires, they fall," Dailey said in November 2004. "Great leaders, they fall. And great college football teams, they fall. Sometimes you need to start over again in order to really appreciate what happened in the past. That's exactly what's happened."
Now in his 13th year as a college football coach and first season as a Boston College assistant, the 36-year-old has a more matter-of-fact assessment of that season. For an NU roster not designed for an NFL-style system, that growth year was unfortunate but necessary. Even if it put him in the crosshairs of fans and media back then.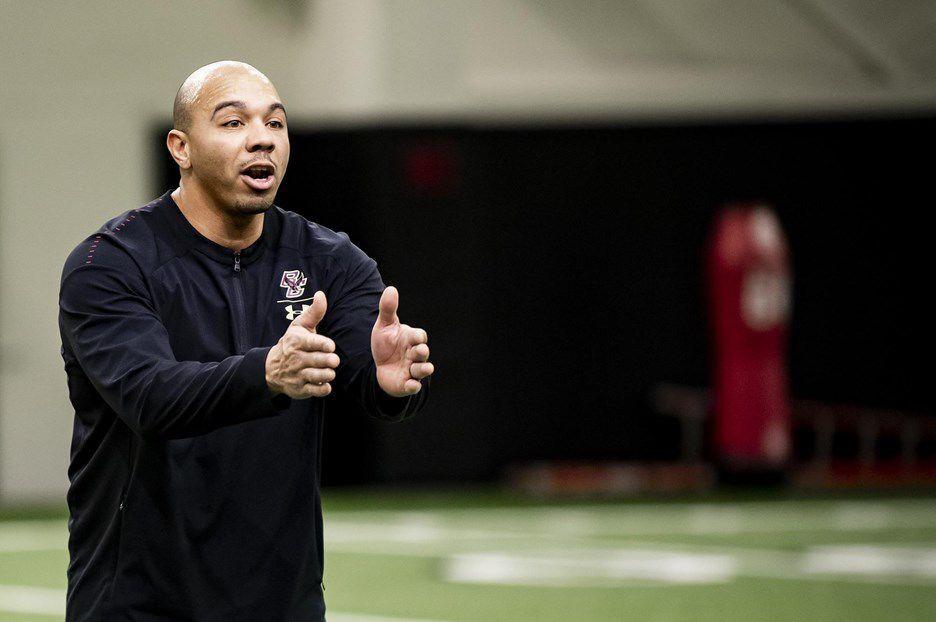 "I loved my time at Nebraska," Dailey told The World-Herald this month. "I've got nothing but love and I feel like Nebraska is a second home to me."
Dailey met his future wife, the former Carrie Nuss, in Lincoln — they now have four children together. He became a Christian there. He lists off Nebraska support staff he still texts annually for the difference they made, including his academic adviser, strength coach and life skills director.
The connections go on. His wife's family lives in Hastings, so he estimates he spends about a month of each year back in the state. He was a co-captain with one current Nebraska assistant (linebackers coach Barrett Ruud) and a roommate of another (offensive line coach Greg Austin).
But his most meaningful and enduring relationship is with another former Nebraska quarterback and the man who once recruited him out of an all-male Jesuit school in New Jersey. Turner Gill wanted the fleet-of-foot Dailey in coach Frank Solich's option offense. Dailey — already considering a coaching career — wanted to learn from an all-time great player and a rare Black college quarterbacks coach. It was enough for one of the nation's top dual-threat QBs to flip from Syracuse and take a chance halfway across the country.
"He was all about people development," Dailey said of Gill. "Not player development — people development. He wanted to see people advance themselves personally, professionally, spiritually, socially. That's why he was special. That's why he had great relationships with people."
Despite just one year with Gill at Nebraska, Dailey reconnected with his pseudo father figure at the University of Buffalo in 2008 as a graduate assistant, then became the full-time tight ends and kicking coach the year after that. He followed Gill to Kansas (2010, as on-campus recruiting coordinator) and later Liberty (2012-18, as offensive coordinator the last five seasons). Dailey spent 2011 at FCS school Bethune-Cookman, taking a pay cut to get back into coaching and establish Florida recruiting ties.
When Gill retired, Dailey caught on with New Mexico in 2019 as offensive coordinator under coach Bob Davie. But Davie suffered a heart attack after the first game that year, setting the tone for a 2-10 campaign and eventual staff firing. Dailey joined new Boston College coach Jeff Hafley last winter as receivers coach. Boston College's offensive coordinator, Frank Cignetti Jr., was Dailey's coach at North Carolina in 2006.
Dailey considers it ironic that an unstable college experience actually set him up better for coaching. His five years included five head coaches — Solich, interim coach Bo Pelini and Callahan at NU and John Bunting and Butch Davis at UNC — and five offensive coordinators. That broke down to three West Coast offenses, a true spread and a true option attack.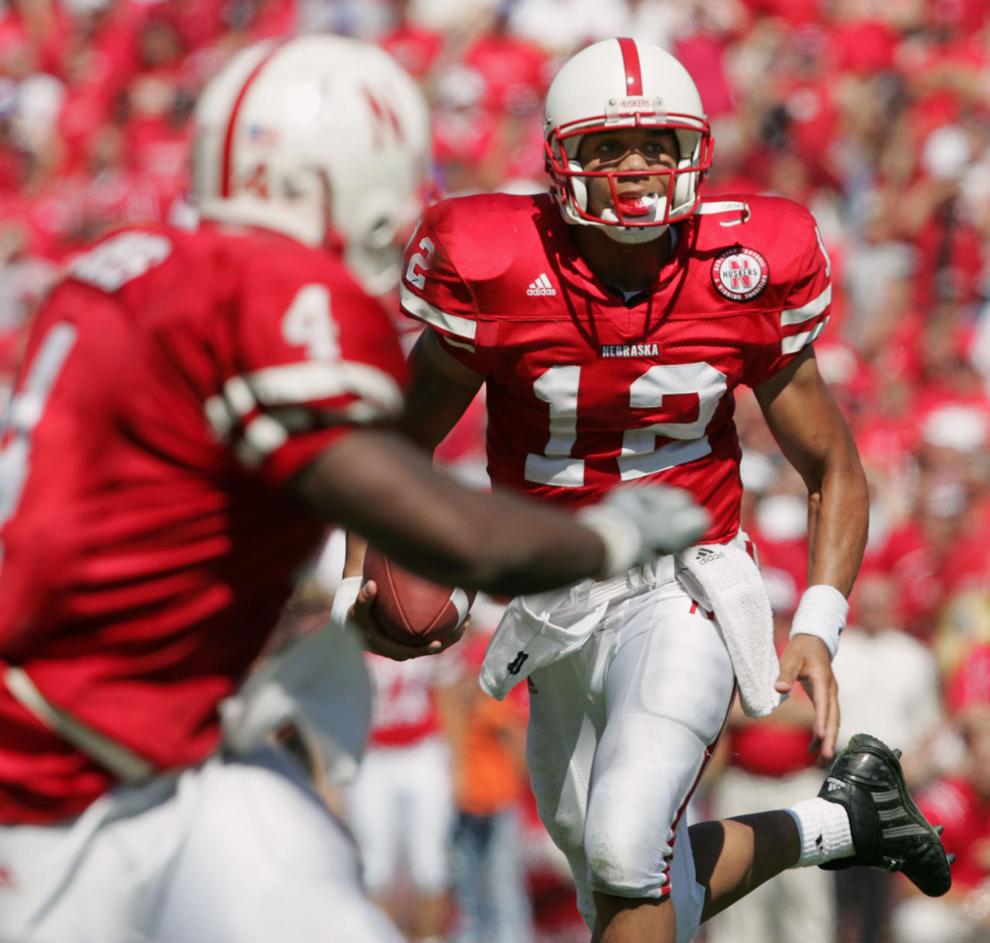 "As a player, I walked away with a lot of knowledge that it takes guys quite a bit of time to come around," Dailey said. "Very, very fortunate from that perspective."
It didn't feel that way in 2004. Dailey pored over thick Nebraska playbooks that still had Oakland Raiders logos on them. As a heralded understudy to Jammal Lord in 2003, he was taught not to throw unless opponents committed to stopping the run. As the starter under Callahan, he wore a wristband with 145 plays on it and studied so hard he found himself directing the offense in his sleep.
"He'll wake up calling a play, do you believe that?" Austin said back then. "Coach (Bill) Callahan is his worst nightmare these days."
There were positives that year. Dailey became the first underclassman to be an Nebraska captain since 1950. His 2,025 passing yards represented the third-best season mark in school history at the time. Against Baylor, he became the first Nebraska QB to throw for 300 yards or more in a game.
But the 20-year-old also threw three interceptions against Southern Mississippi in what became Nebraska's first home nonconference defeat since 1991. A losing season took its toll on everyone.
At the end of the 2005 spring, Dailey was buried on the depth chart behind newcomer Zac Taylor and others. In a press conference after the Red-White game, he dropped a now well-known line — "It's not what I say, it's what Billy C. says" — and announced his transfer two days later.
Looking back, Dailey said the decision to leave Nebraska was difficult but one he doesn't regret at all. And as for that line about Callahan?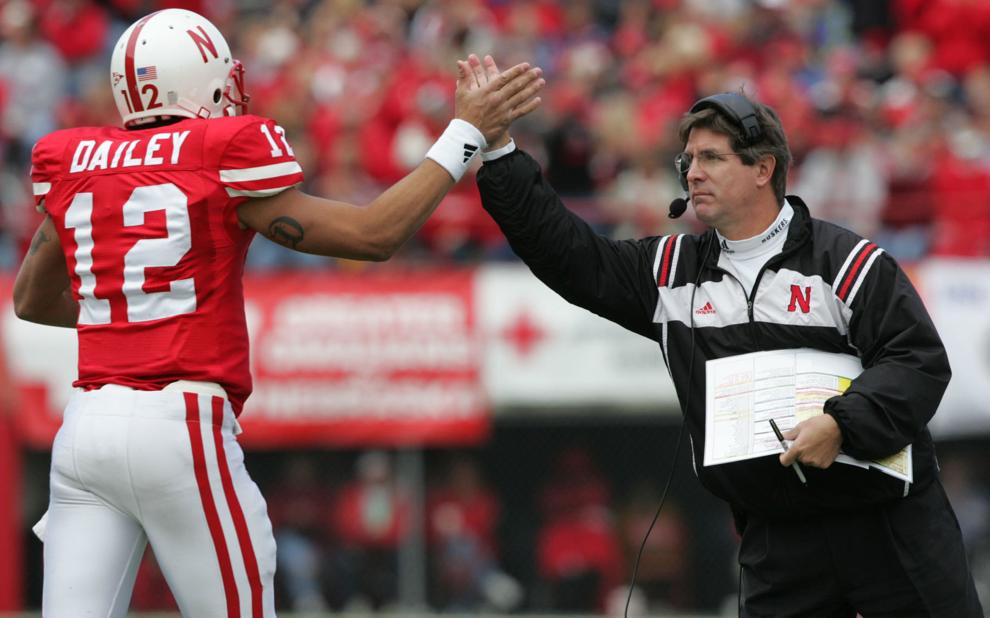 "People went on to call him that afterward," Dailey said. "That nickname wasn't a sign of disrespect — that's how he was referred to. The best way to put it was it wasn't a good fit when it was all said and done. You can kind of get the writing on the wall as a student-athlete when coaches aren't being as honest and candid as possible with you. You can read body language and how people say things. When you get that feeling there's nothing promising for you, you just gotta make a decision on how you want to end your career."
Dailey long ago decided to use that experience in a positive way. He relates well to struggling players now, he said, because he once was one. As a coach, he has a strong sense of what a reasonable expectation is for a student-athlete and what is "out-of-this-world outrageous." Instead of volumes and volumes of plays, Dailey's general approach is to find favorable "genetic matchups" — that is, getting his more talented guy against a defense's less talented player.
Being a head coach remains a long-term goal for the lifelong assistant. But more importantly, he said, he strives to be a mentor to young people the same way so many people at Nebraska were for him. It's about football but also much more as he learned from Gill and others all those years ago.
"That's the main reason I coach is because I was a young man that needed it," Dailey said. "It's my passion, my ministry. I just happen to get paid for it."
---
The 2020 Nebraska football schedule