Mick Tingelhoff was always there.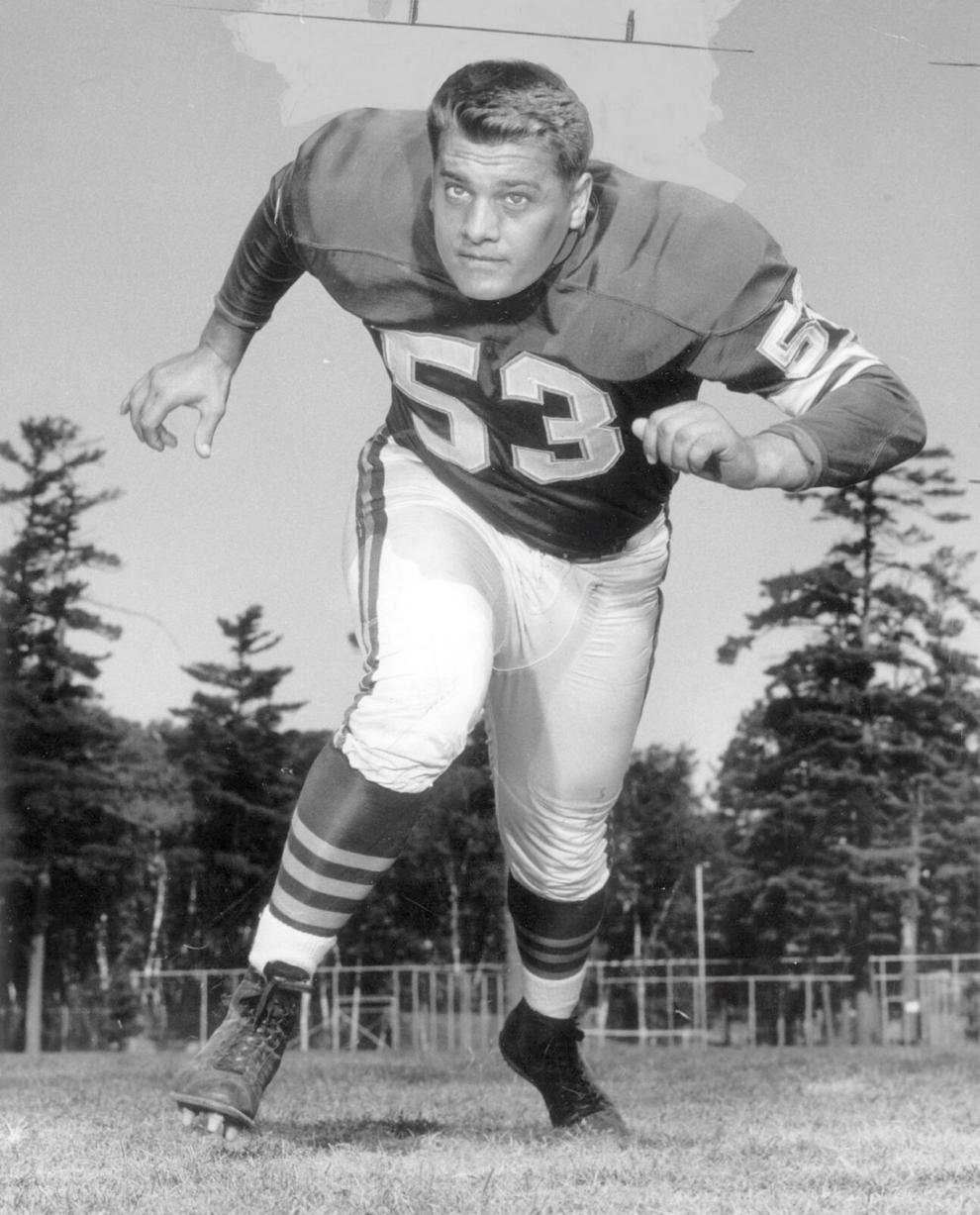 For all the stories and statistics that describe the native Nebraskan and former Husker letterwinner (1959-61), nothing defined the center more than his consistency. Tingelhoff spent his entire career as the center for the Minnesota Vikings and started 240 consecutive regular-season NFL games, the most for any offensive lineman in league history and third most all time.
"Not only did he not miss a game in 17 years, but he also never missed a practice," Minnesota Hall of Fame quarterback Fran Tarkenton said in 2015. "I never knew Mick Tingelhoff to have a bad day."
Tingelhoff passed away at the age of 81.
A career that was honored in 2015 with a long-awaited induction into the Pro Football Hall of Fame had humble beginnings in Nebraska. Henry Michael "Mick" Tingelhoff was born May 22, 1940, and grew up on a farm 10 miles outside Lexington as the son of first-generation immigrants from Germany. He was an all-state performer at Lexington in 1957.
During interviews through the years, Tingelhoff said no one bothered to recruit him other than Nebraska. Though he didn't earn all-conference honors in Lincoln, he anchored the line for the final three years of coach Bill Jennings' NU tenure. After serving as a senior co-captain and while preparing for the NFL, he once gave the new coach, Bob Devaney, a campus tour.
Tingelhoff went undrafted in 1962, with only the Vikings showing interest in the 6-foot-2, 237-pounder and signing him for $11,000 to play linebacker. He received his big break in training camp when the team waived its starting center and moved the rookie to offense.
By the time he retired after the 1978 campaign, Tingelhoff had started 19 playoff games in addition to his regular-season iron man streak and played in four Super Bowls. While snapping balls to the ever-scrambling Tarkenton, he helped Minnesota secure 10 division titles in 11 years beginning in 1968. He was a seven-time All-NFL center (1964-70) and blocked for running back Chuck Foreman during three 1,000-yard rushing seasons (1975-77).
The father of three children — two boys and a girl — turned to brokering stocks and commercial real estate development after retiring at age 38.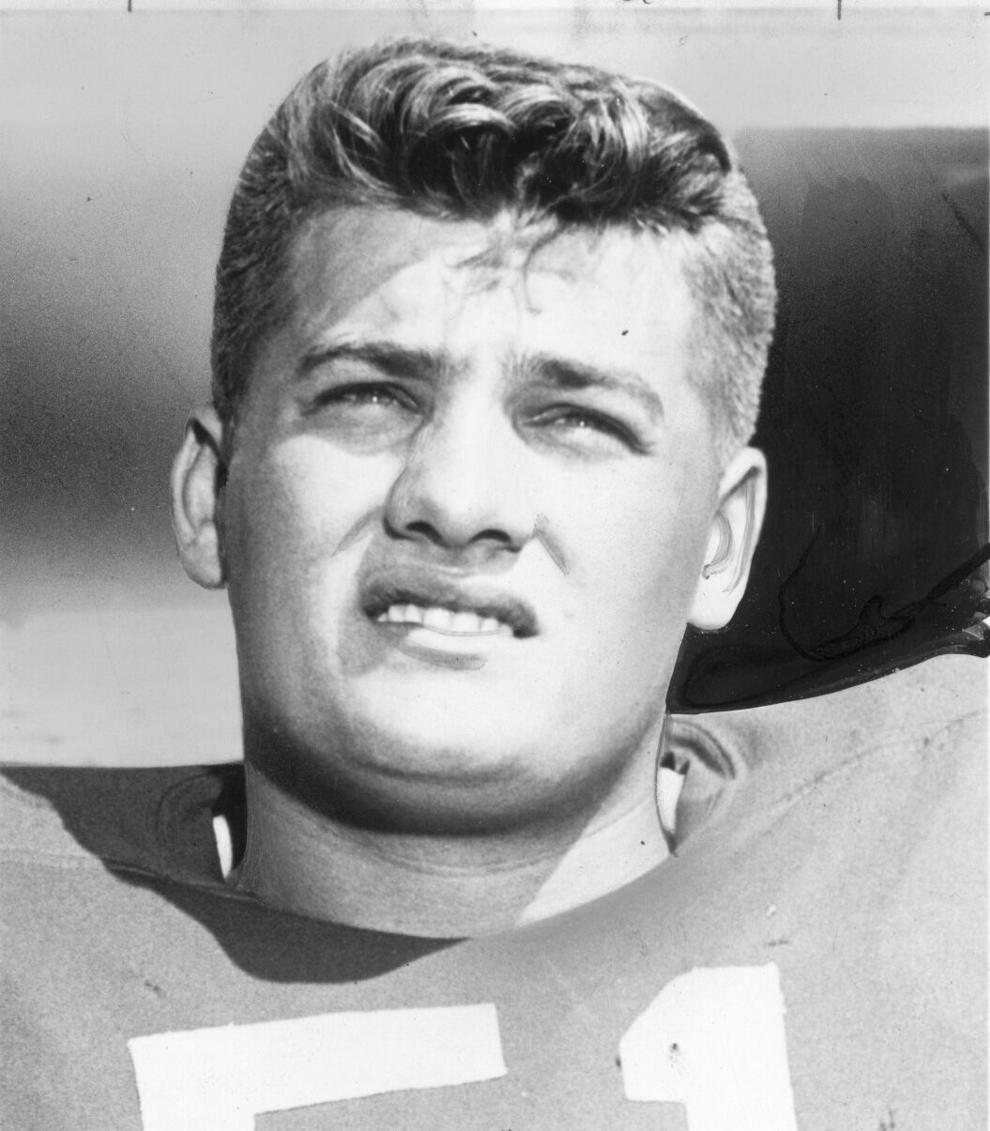 "It was a lot of fun," Tingelhoff once said. "I really enjoyed football. And I got out of it in good shape."
Indeed, he said in 2005, he was "luckier than hell" that he never underwent a single surgery during his career. But he began suffering from memory loss in the mid-2000s and eventually had Vikings teammates speak for him at his Hall of Fame induction.
His late health failings were in stark contrast to the reliable, soft-spoken man so many knew for so long. Hall of Fame linebacker Dick Butkus once called Tingelhoff the toughest center he ever faced. Bud Grant, who coached the Vikings from 1967-83, said Tingelhoff could have been one of the best linebackers in history had he not played center.
Monte Kiffin, who played on the same Nebraska line with Tingelhoff in 1961, said his grit was unmatched.
"I'm telling you, 240 straight games?" Kiffin told The World-Herald in 2015. "That just shows you how tough the guy is. You just don't realize how hard that is to do."
Said ex-Vikings teammate Dave Osborn: "Bud Grant always said we had two centers on the team — Mick Tingelhoff healthy and Mick Tingelhoff hurt."
Other accolades echoed similar appreciation. He was inducted into the Nebraska Football Hall of Fame in 1980 and is No. 22 on The World-Herald's list of the state's greatest athletes. His No. 53 is one of six numbers retired by the Vikings.
Minnesota Hall of Fame offensive lineman Ron Yary said the trait that makes a great center is not needing help from his guards. Not only did Tingelhoff regularly handle defenders one-on-one, but he never made a mistake calling line signals.
"I think he snapped the ball (too) early one time," Yary said. "And that was Fran's fault."