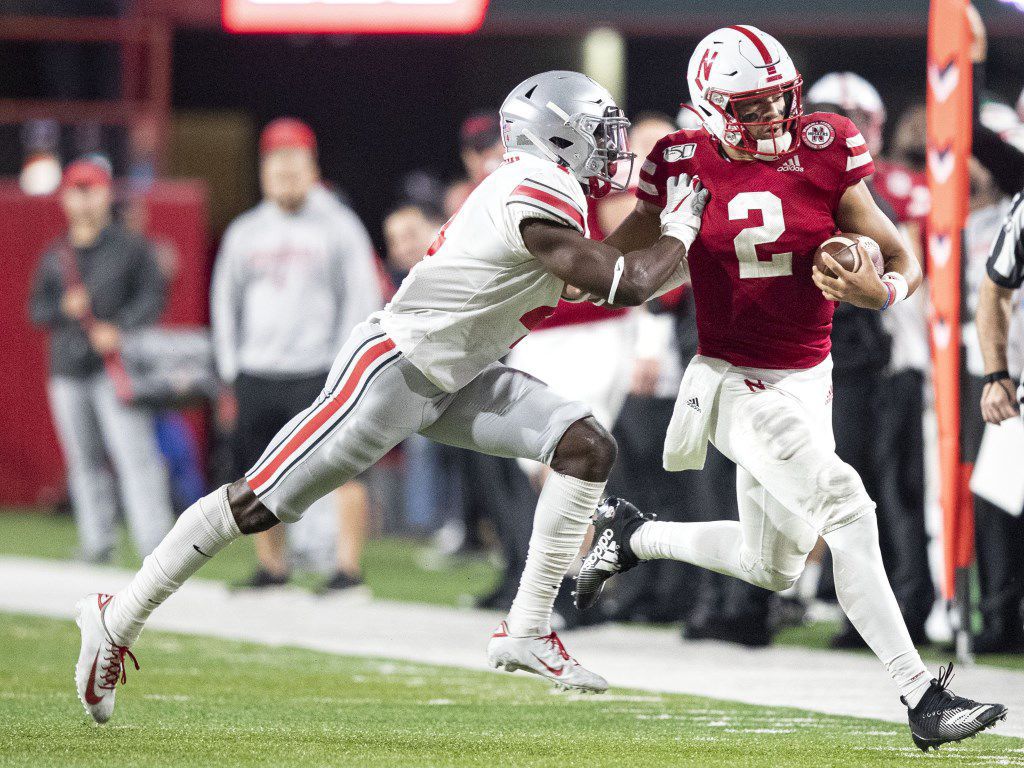 LINCOLN — Scott Frost turned on the tape last week of old-school Husker football, and it was like hitting the play button on "Abbey Road" or "Let's Get It On."
There was Nebraska's football coach, wearing No. 7, darting through traffic on an option keeper or handing off to Joel Makovicka on a quick fullback dive.
NU used to crush the souls of defenses with this combination of violence and precision. Won three national titles in the 1990s with it, too.
Sophomore tight end Austin Allen was skeptical.
"It was hard to trust what he was saying, knowing we were a spread offense," Allen said Monday. "Watching it on film — Monday, Tuesday, Wednesday — you're like, 'Coach, you're crazy.' "
Don't jump Allen for that. He was born after Frost graduated from NU. He was 5 when Nebraska coach Frank Solich was fired and all the institutional knowledge of Husker football, built up over 40 years, basically left with him and his staff. Even if former NU quarterback Turner Gill remained for one season after Solich's departure, it was to coach receivers. The absence of that knowledge and those people ate at Frost in the mid-2000s as he transitioned from the NFL to a coaching career.
"Einstein didn't come back to life and invent a defense that can stop a properly run belly option," Frost wrote in a well-known 2005 blog post after NU lost 40-15 at Kansas.
Neither did Ohio State's co-defensive coordinators, Greg Mattison and Jeff Hafley. They were scrambling Saturday as Nebraska, on its third drive, suddenly switched to the I-formation and what Frost calls a "double wing." NU had used the I-formation already this season. The double wing was new. Running back Dedrick Mills lined up at fullback and hit a few runs. Quarterback Adrian Martinez picked up a third down with an option run as Mills blocked for him.
"Oh, you should have been up in the booth hearing me on those," Hafley said. OSU coach Ryan Day asked his coordinators if they wanted a timeout. They said yes.
On the next play — a pass out of the double wing — Martinez was pressured by Buckeye defensive end Chase Young, who pushed NU tackle Matt Farniok into Martinez's chest. Martinez didn't finish the follow-through on his throw to Wan'Dale Robinson, who tipped the sailed pass into the waiting hands of flat-on-his-back OSU cornerback Jeff Okudah. Interception.
A fluke stopped the wrinkle.
But the wrinkle isn't going away.
It might even become a staple.
"It's part of what Nebraska has been built on and the fabric of what we are, what we need to get back to a little bit," Frost said. "We have the right personnel to do it. So we'll pick our spots, but it certainly looked pretty good on the first time out."
Sign up for Big Red Today news alerts
Get a daily Husker news roundup, recruiting updates and breaking news in your inbox.
Credit fate, to some degree, for Nebraska having a guy who can play old-school fullback. Mills spent a year at Georgia Tech as a fullback in a flexbone offense. It prepared him to do it at Nebraska, and it suits his running style. Downhill. Relentless. See the hole, blast through the hole. Fullback stuff.
Mills has had to learn to be patient on some of his other runs, to vary his speed and wait for the zone blocking to take hold and a hole to emerge. He's getting better there, but the fullback spot allows him to follow his instincts.
"I was happy to be running the ball the same way again," Mills said.
Martinez said he hasn't run that style of offense since middle school. Still, he's 6-foot-2, 225 pounds — roughly Frost's size — and is hard to corral as a runner.
He had Frost as mentor last week, modeling the plays in practice.
"If he can watch somebody who runs a 5.1 (second) 40 do it and can get something from it, then I will keep showing him," Frost quipped.
Running that style of option — where the quarterback moves down the line of scrimmage — is a "different read" than the shotgun zone-read play where the quarterback is facing the defense and trying to decide whether to hand off, keep or throw. But Martinez said, with reps, he's gotten used to reacting on that play the same as he would on a shotgun read.
NU defensive coordinator Erik Chinander said the offense is a challenge in preparations. At Central Florida, Chinander's defenses faced it against Navy and Tulane.
"You're playing 11-on-11 in football, everybody's got to fit right, everybody has to have their eyes right," he said.
Nebraska had been practicing the I-formation — and the double wing — for weeks. Against Illinois, Mills and Robinson were effective on toss pitches out of the formation. Frost expanded the package of plays for Ohio State, and made a believer out of Allen by Friday before the game, when, based on a walk-through, Allen believed it would work.
It did. And NU's success comes with a bonus, too. Now that the Huskers have it on film, opponents have to think about it.
"I think that's a huge weapon because, a lot of times, teams are practicing for our spread, RPO offense," Allen said. "When we throw in something like that, teams got to waste a couple days just talking about this I-formation offense."
Photos: Husker mascots, past and present
20190828_new_huskermascots018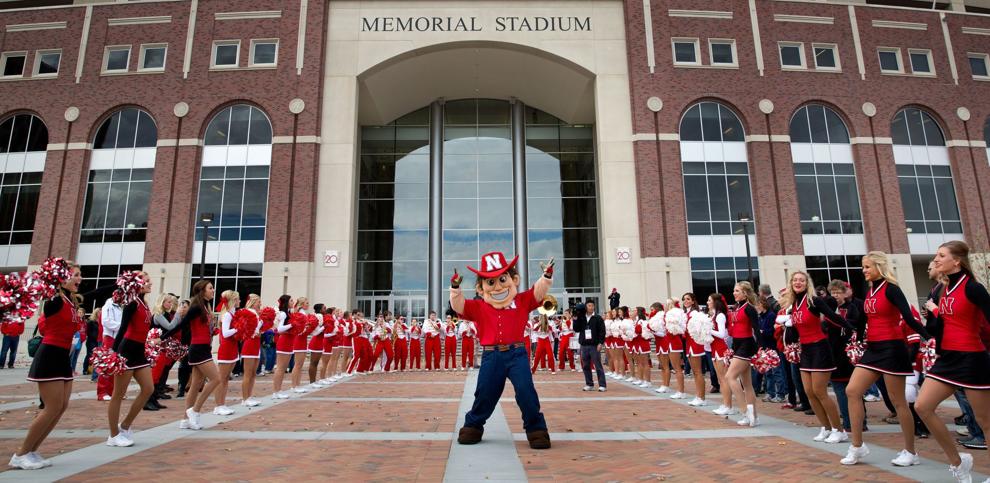 20190828_new_huskermascots011
20190828_new_huskermascots002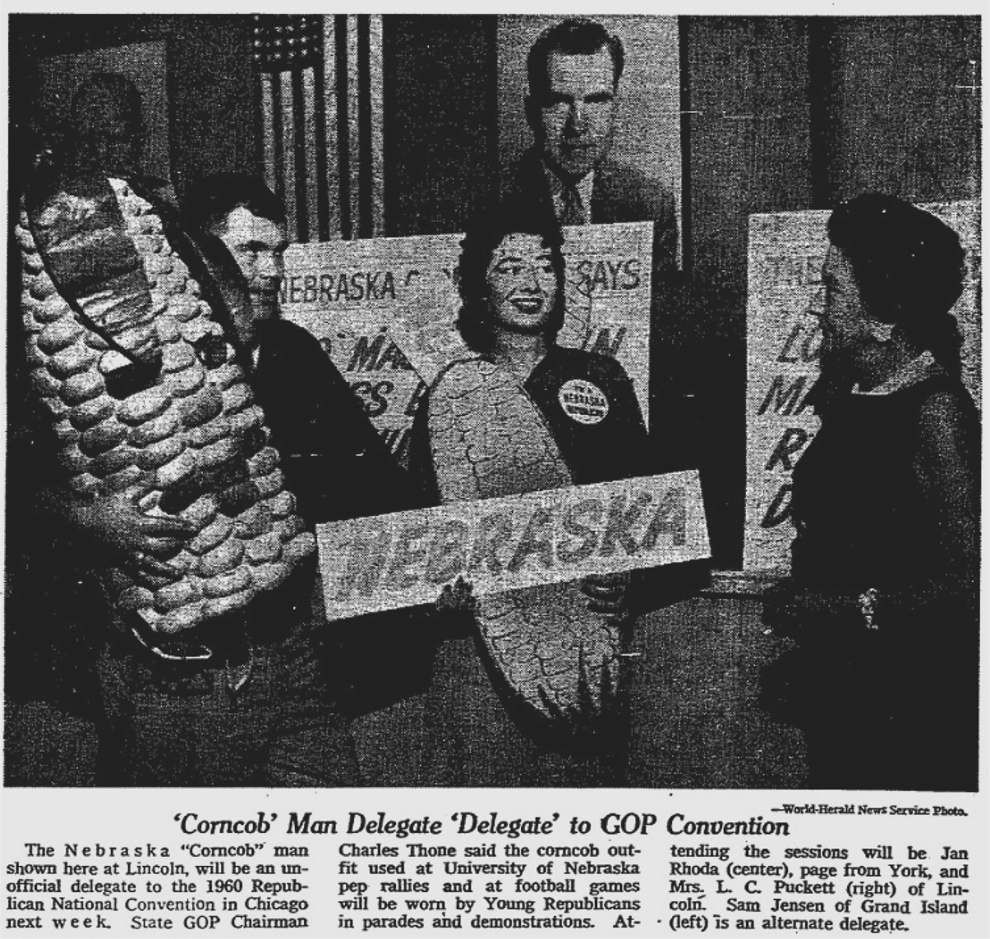 20190828_new_huskermascots015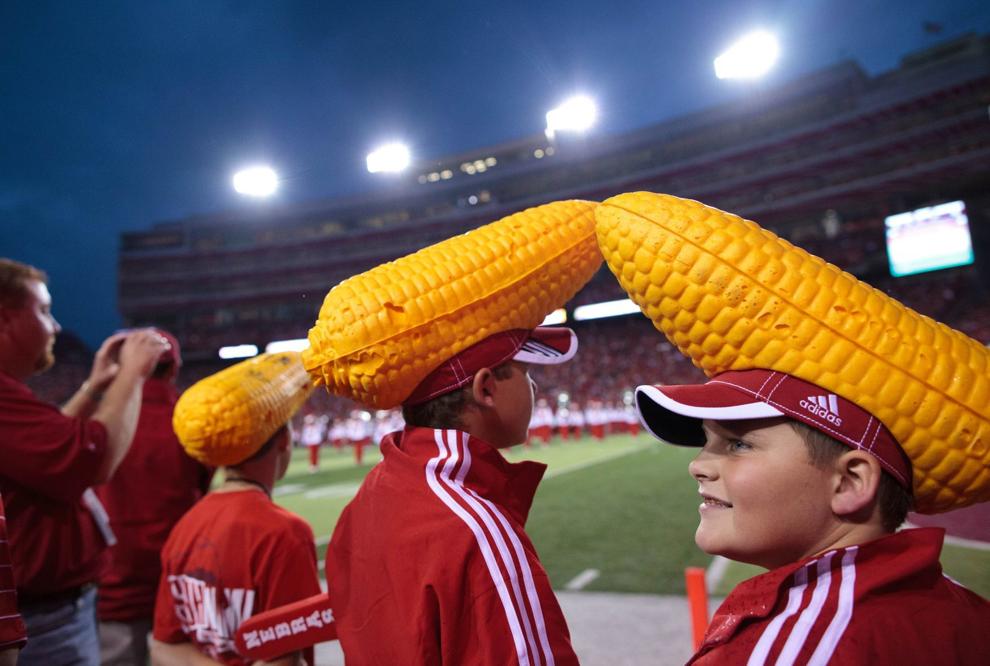 20190828_new_huskermascots003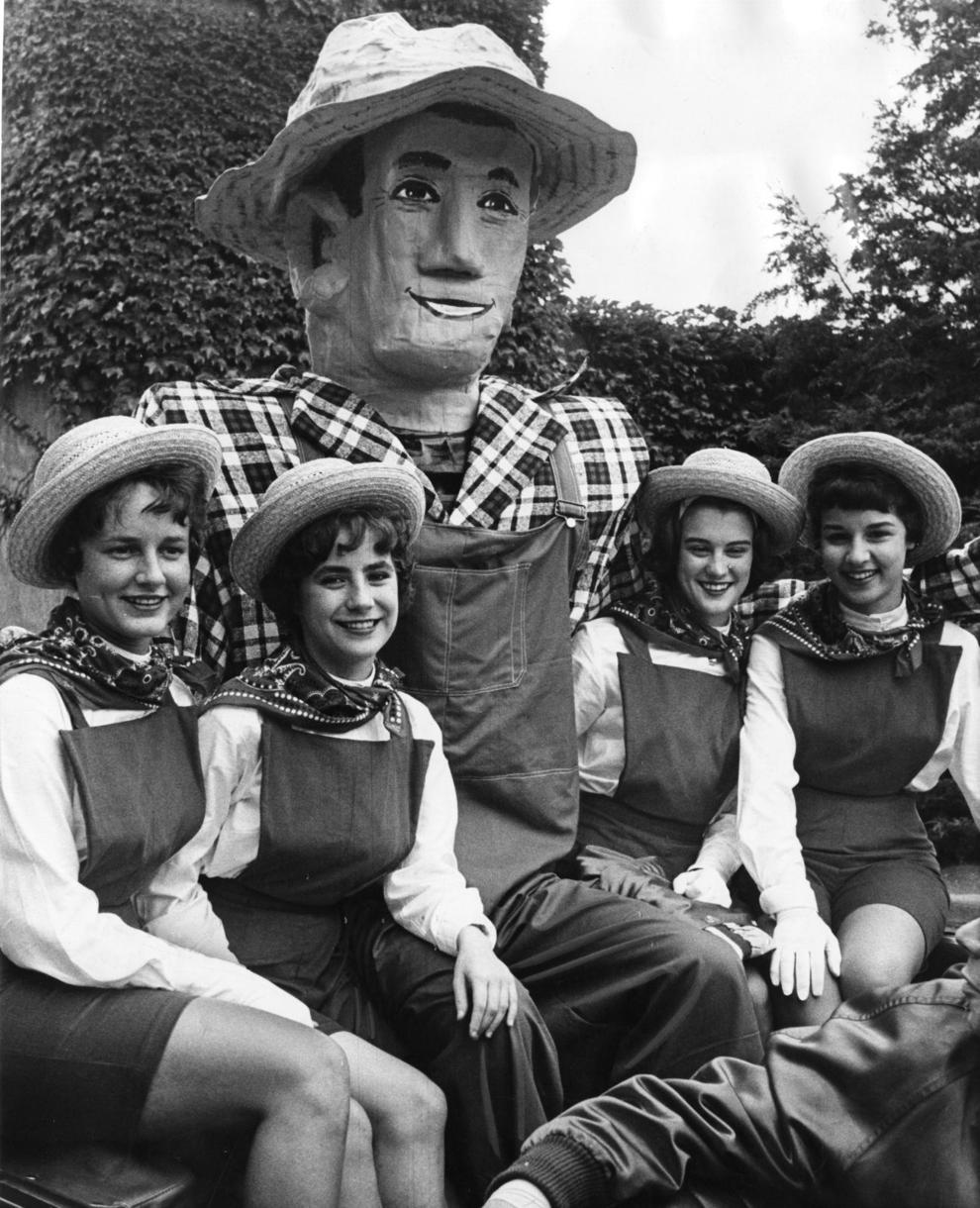 20190828_new_huskermascots004
20190828_new_huskermascots009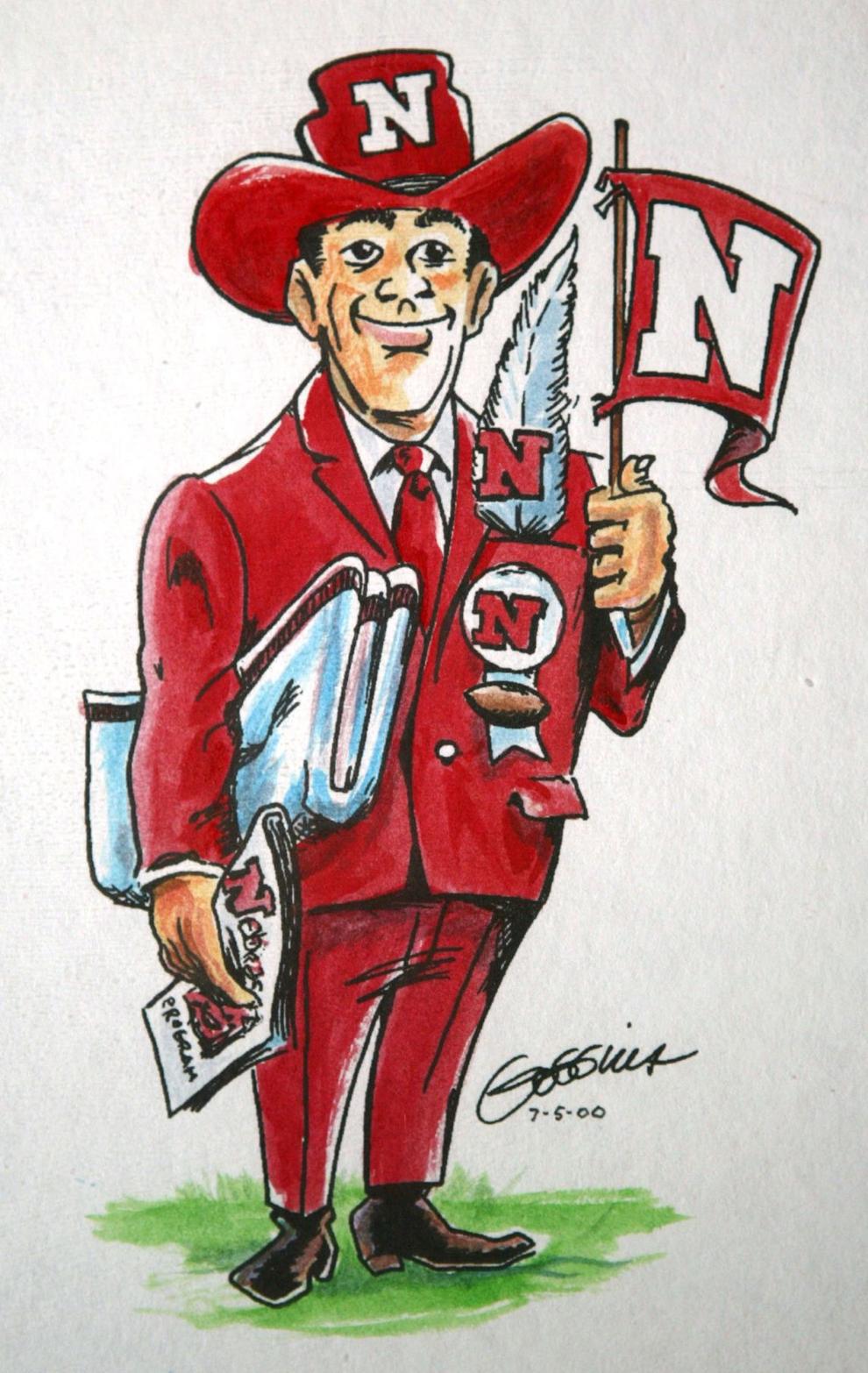 20190828_new_huskermascots005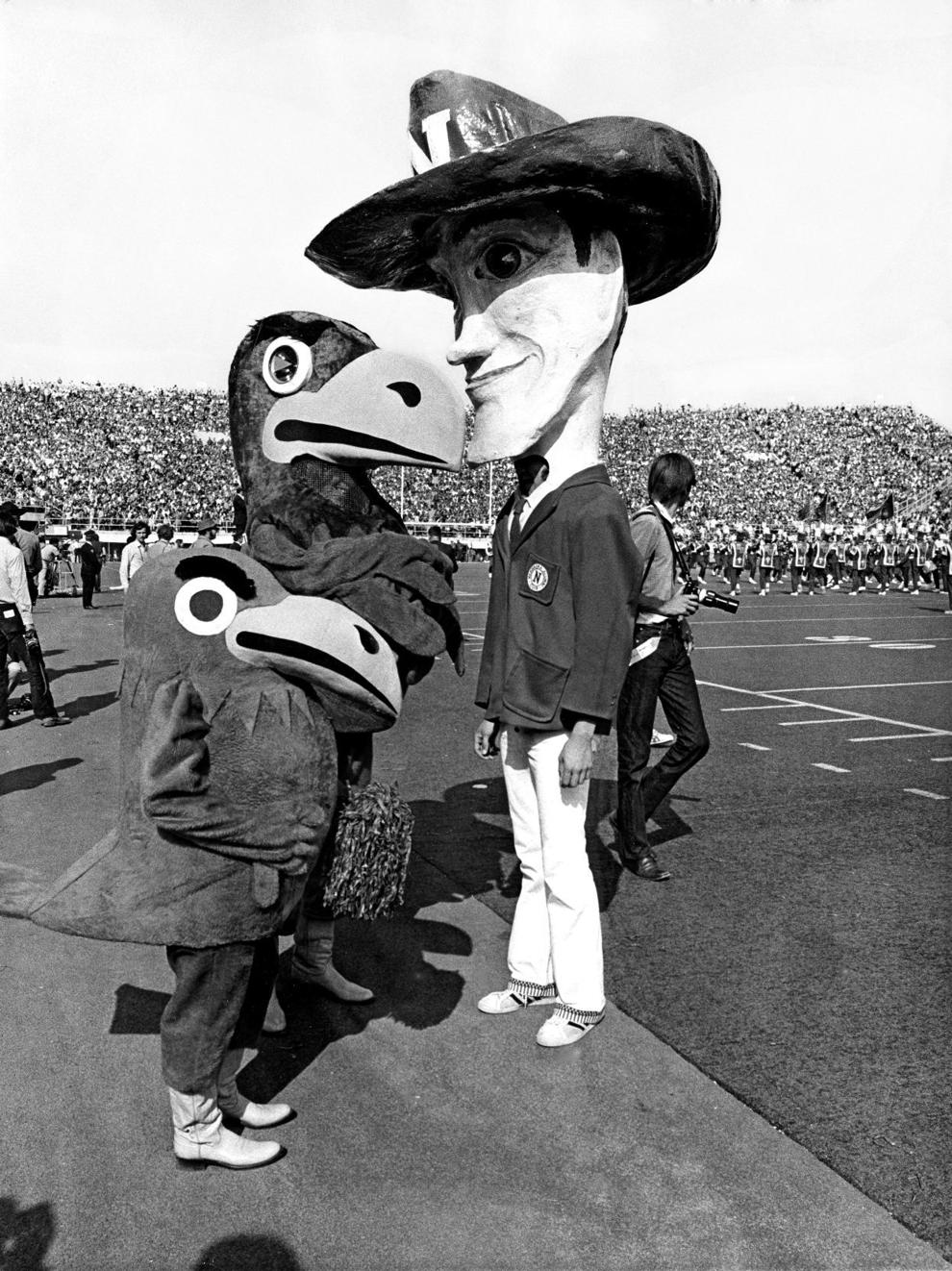 20190828_new_huskermascots014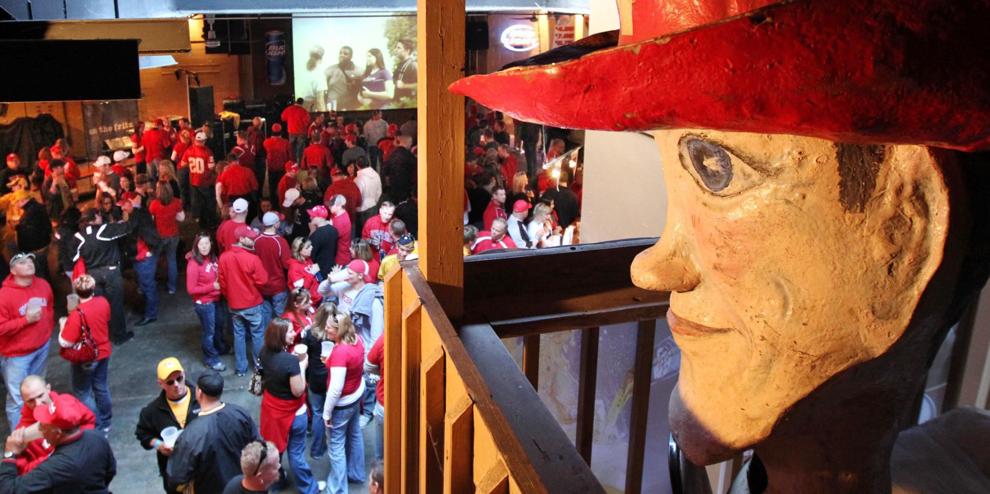 20190828_new_huskermascots008
20190828_new_huskermascots010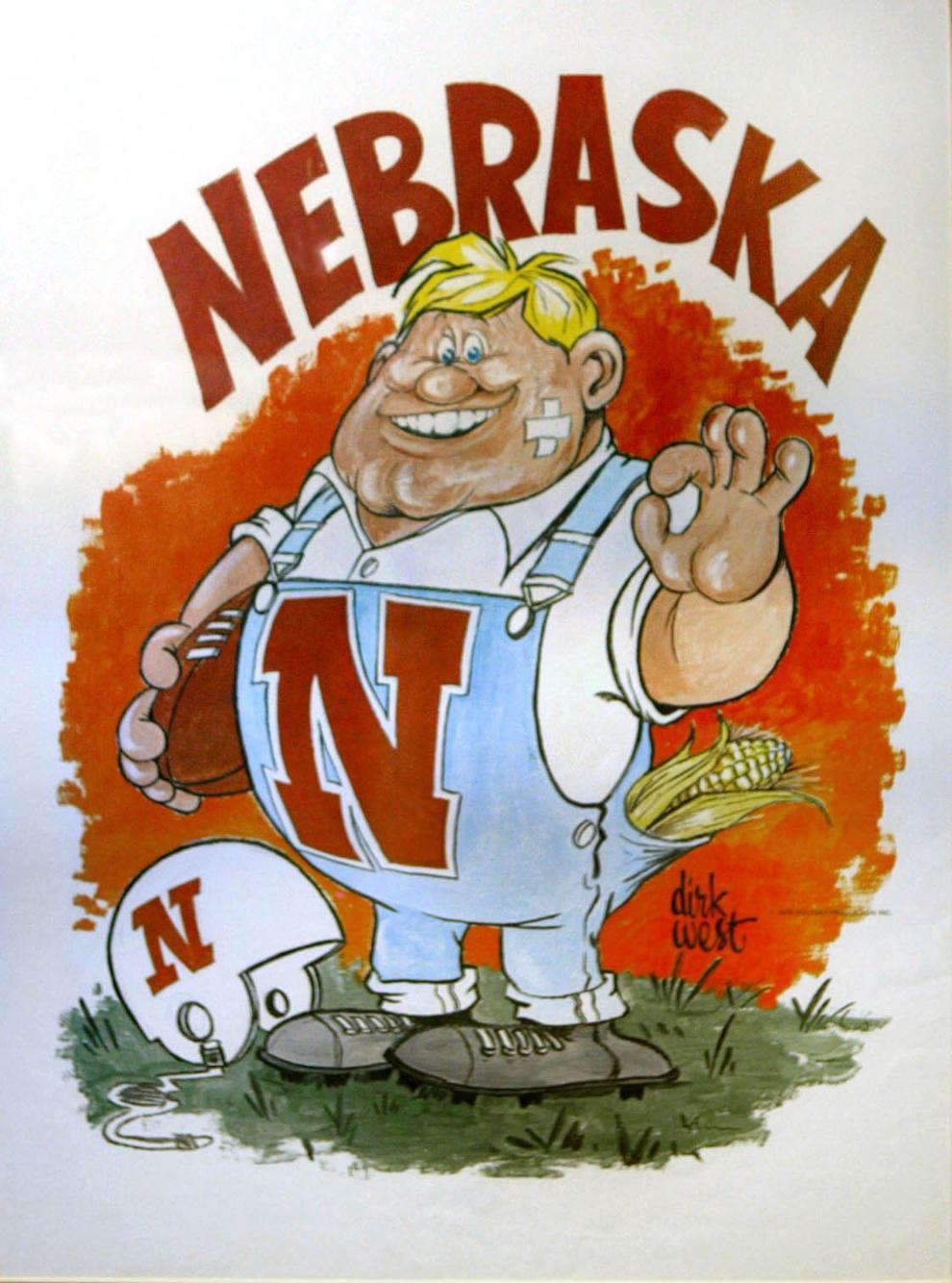 20190828_new_huskermascots006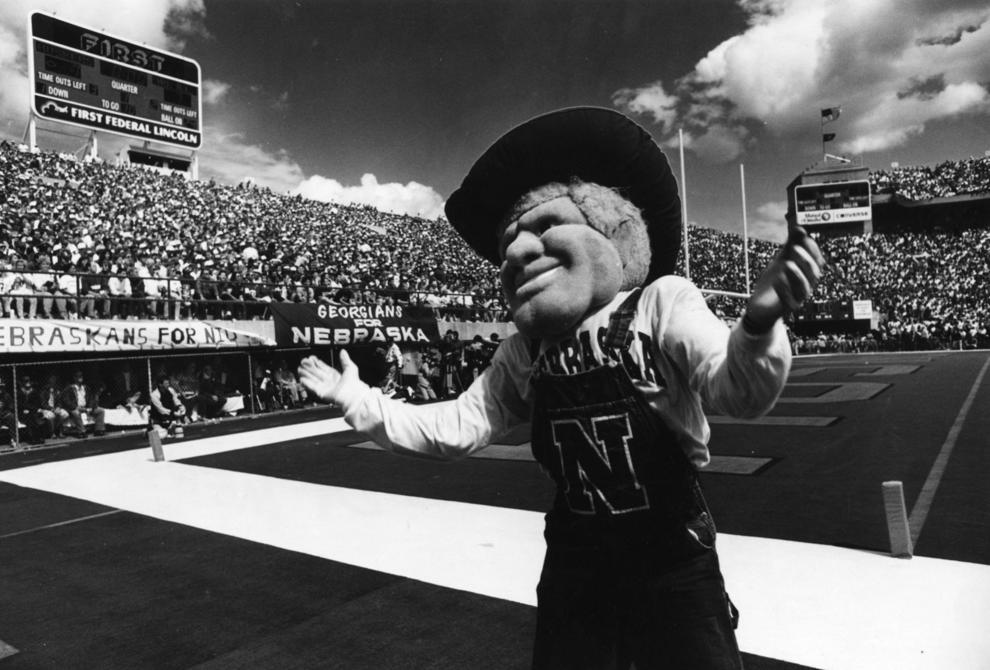 20190828_new_huskermascots007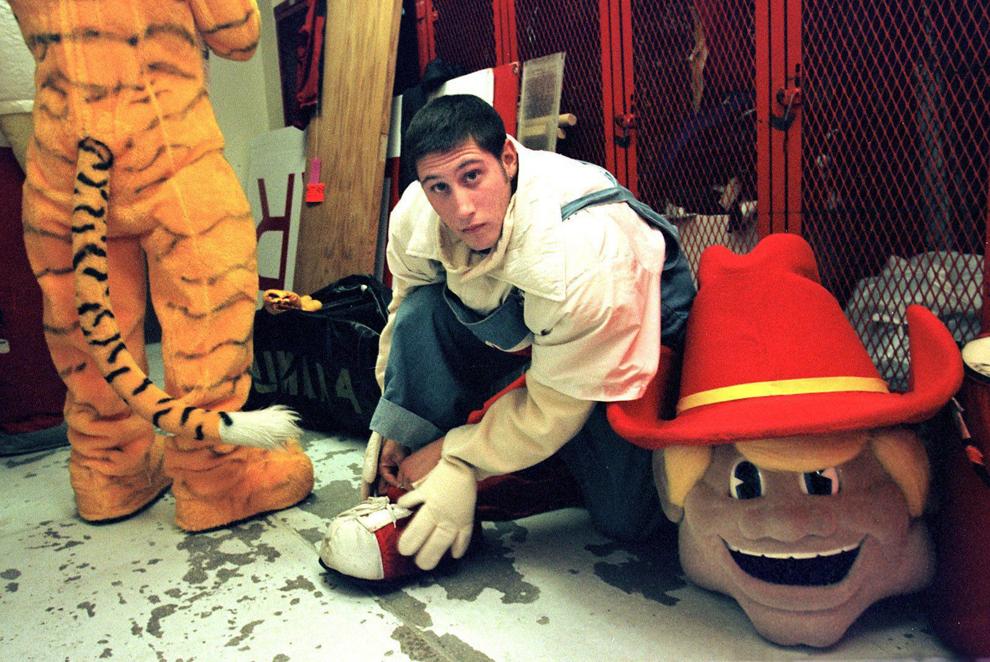 20190828_new_huskermascots016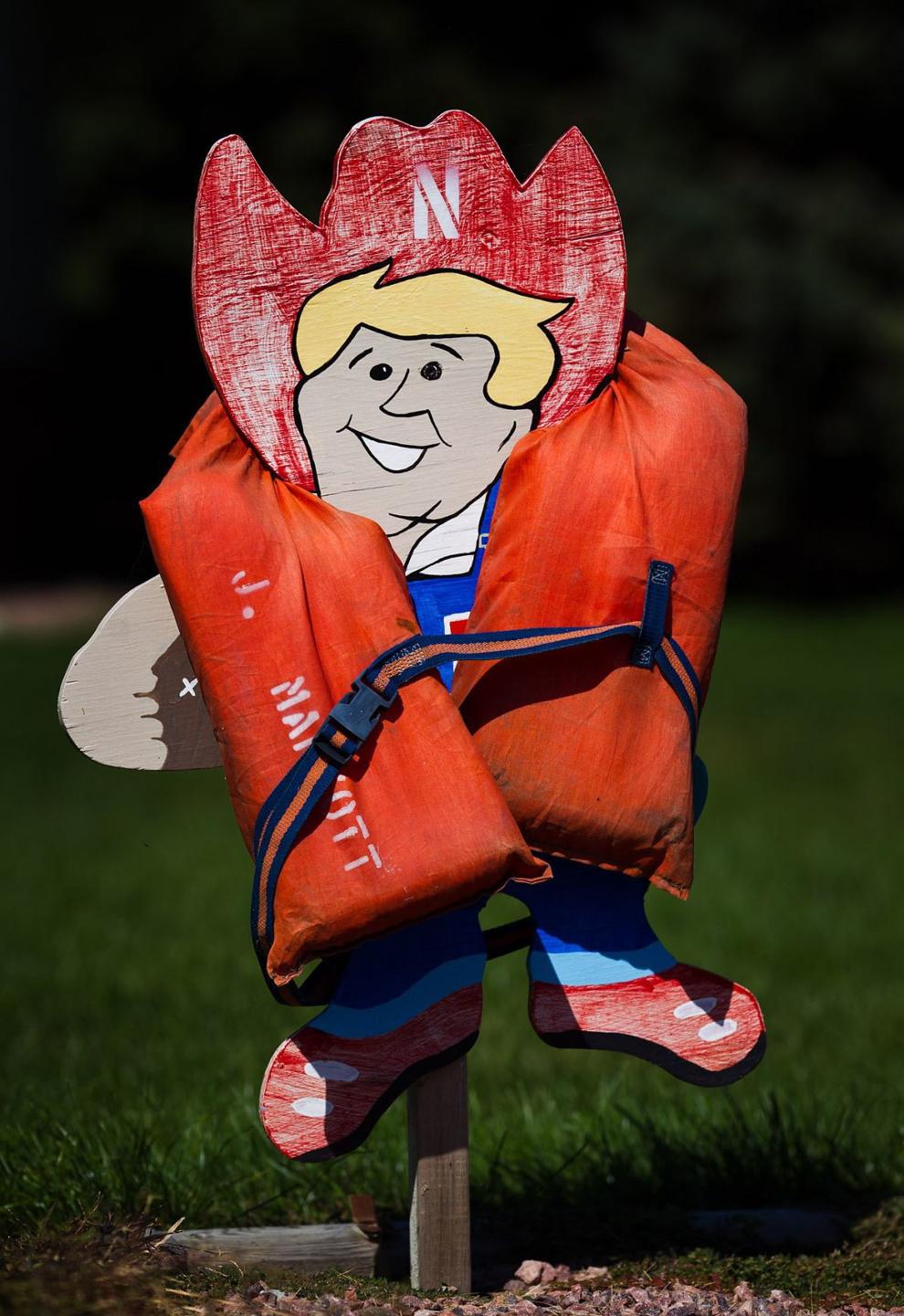 20190828_new_huskermascots012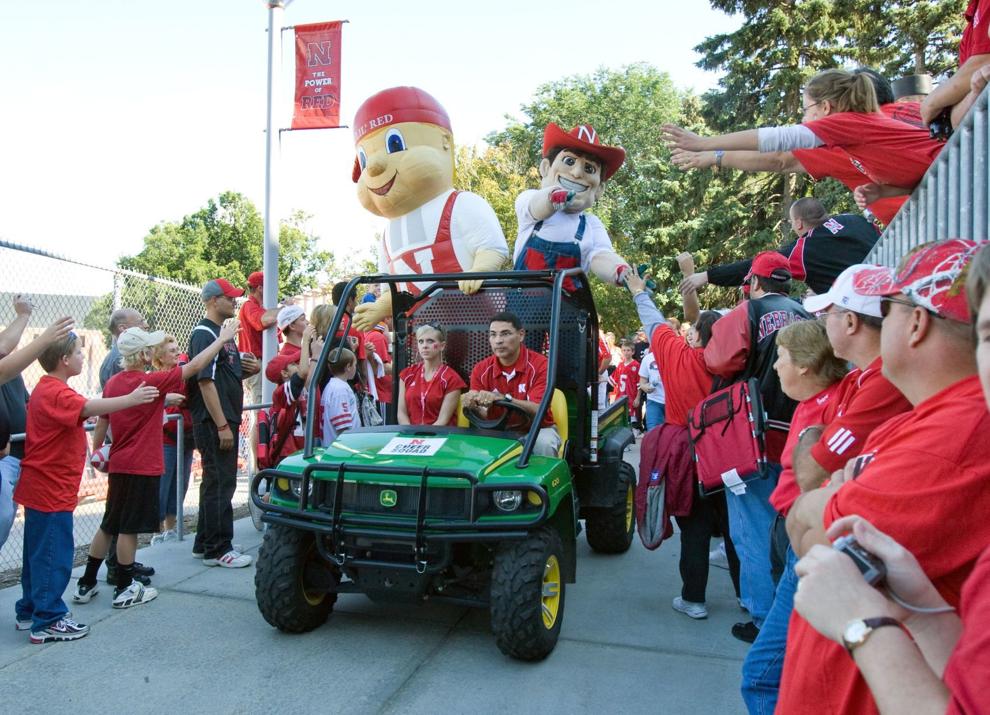 20190828_new_huskermascots020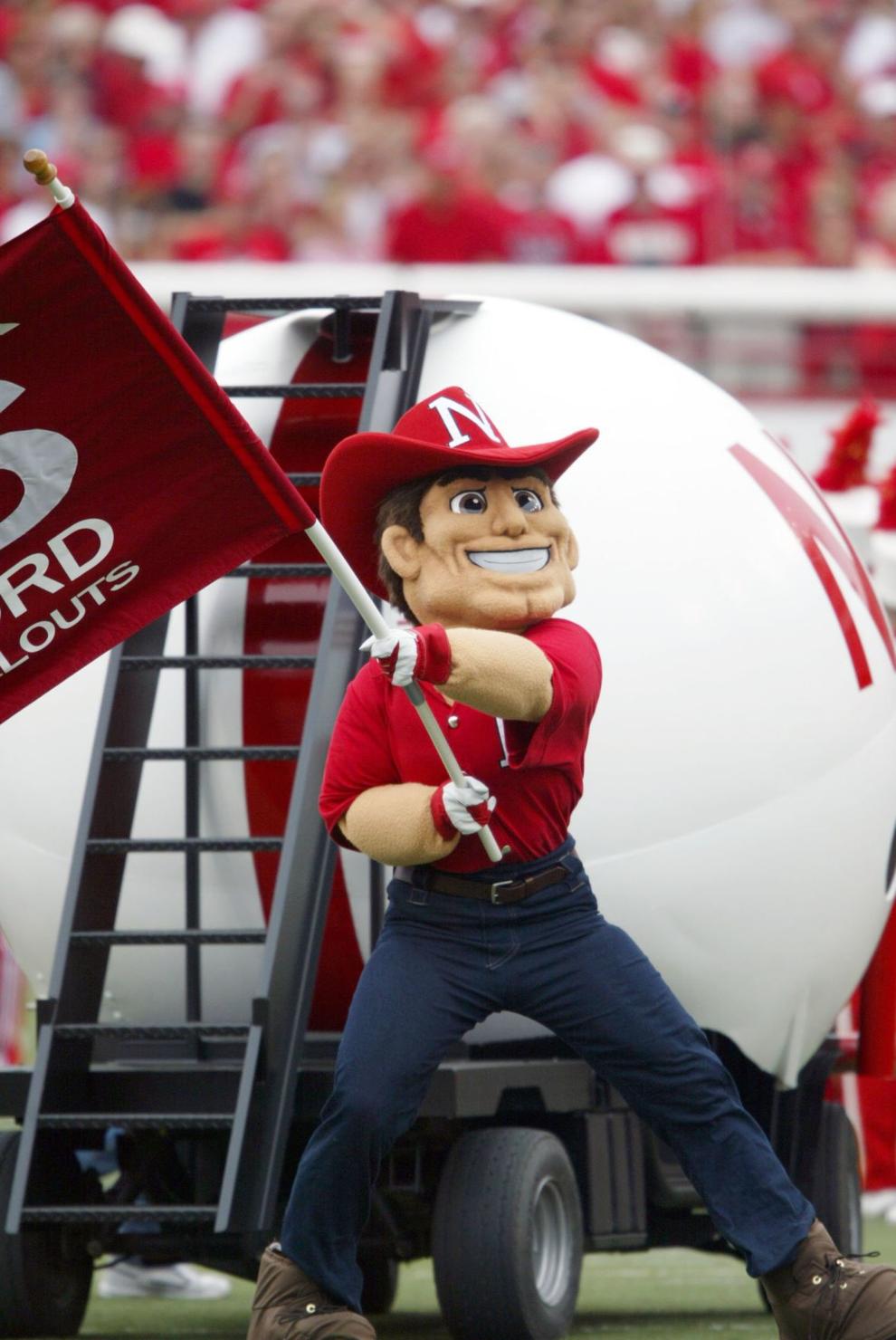 20190828_new_huskermascots013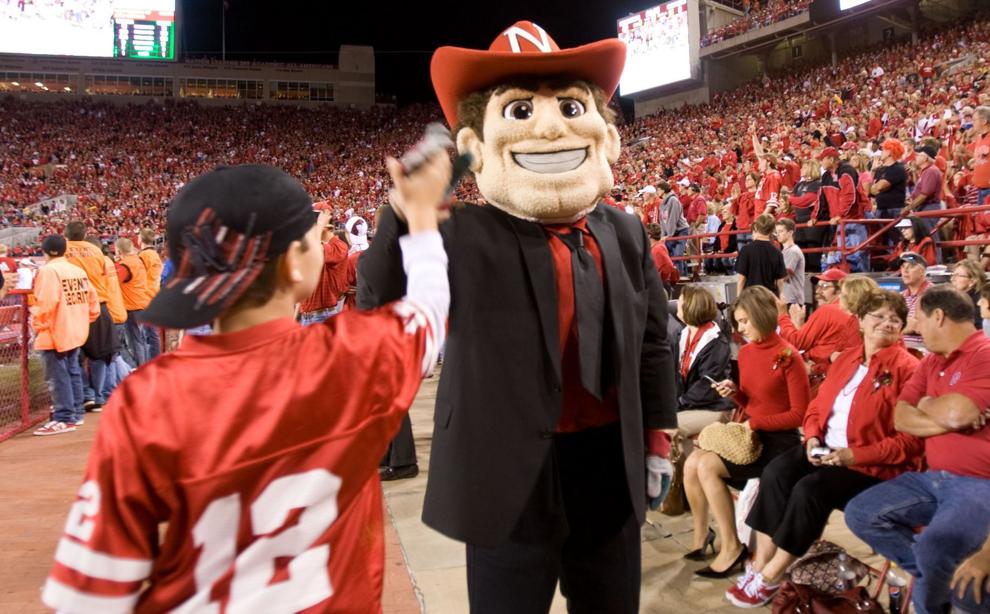 20190828_new_huskermascots017
2019 Herbie