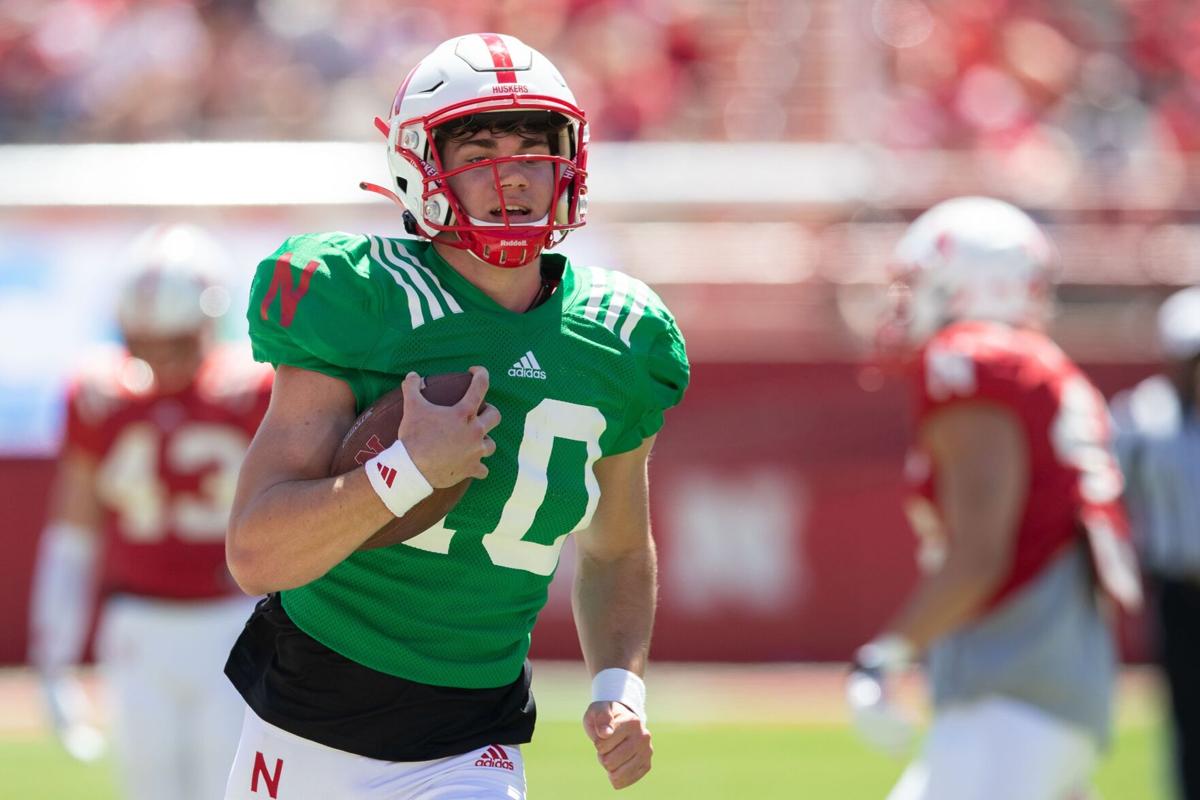 Kearney Catholic graduate — and freshman Husker quarterback — Heinrich Haarberg had the spring game's biggest play when, on an untimed down, he threw a 25-yard touchdown pass to Wyatt Liewer against a 25-mile-an-hour wind.
It delivered the White a 21-20 win over the Red team.
"The kid's got a cannon for an arm," Liewer said.
But does Haarberg, just months into his time at Nebraska, have a leg up on the backup quarterback race?
NU coach Scott Frost wouldn't say Saturday whether he prefers Haarberg — who completed 9-of-23 passes for 121 yards and a touchdown, or Logan Smothers, who hit 8-of-14 passes, as his No. 2 behind starter Adrian Martinez.
"This isn't like a freshman camp back in the day, where we install 20% of the offense and the fundamentals," Frost said. "We just threw those guys in and said 'learn the whole thing.' We were really vanilla today, so it was simple stuff. Haarberg has a huge arm, and he's a really good athlete, and he's a big kid and he's smart, so it's just a matter of catching him up with Xs and Os and knowing what to do and being efficient.
"That's where Logan excels. Logan is really smart, knows the offense, processes things well. Those two are going to continue to improve and I got a lot of confidence in them."
Will Frost pursue a quarterback from the transfer portal? He paused briefly as he walked away from the podium at the end of his press conference.
"Right now our plan isn't to use it for quarterback, no," Frost said.
Haarberg, who spoke to the media for the first time Saturday, said he was "swimming in it" on mastering the offense, but credited Frost and quarterbacks coach Mario Verduzco with helping him.
"Now that I know the offense, that's transferred over extremely well," Haarberg said related to his athletic ability.
---