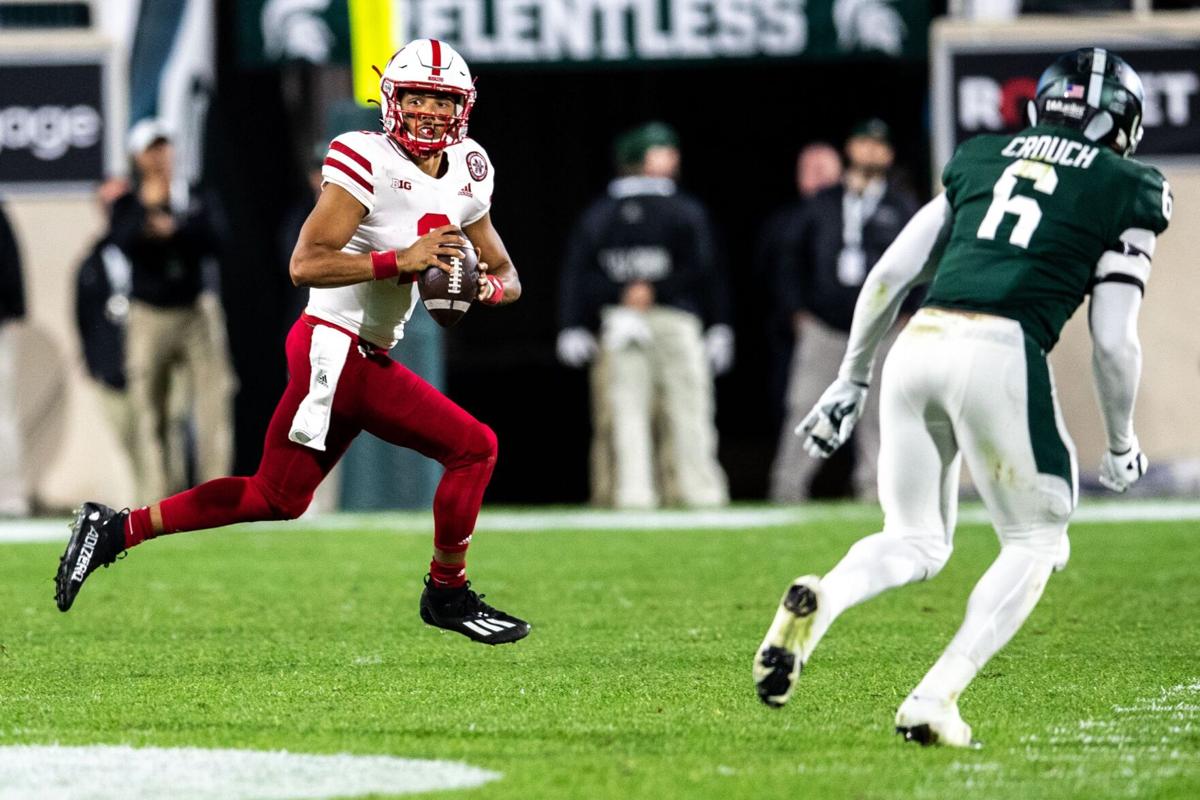 Here are the hidden yards that impacted Nebraska's loss to Michigan State.
Turnovers
The turnover battle was promising to start for the Huskers as they snagged their fifth interception of the season, matching their total from 2020 on the third play of the game. Unfortunately for Nebraska, Marquel Dismuke's first career pick didn't move the needle too much as the offense followed with a three-and-out. Nebraska's first turnover had a similar result as Adrian Martinez coughed up the ball on third down. The Blackshirts forced a Michigan State punt that drive. The tie was broken in overtime by a catastrophic Martinez interception that all but sealed the Spartan victory.
Penalties
The Huskers got off to another poor start with penalties, including a 15-yard unnecessary roughness and back-to-back false starts in the first quarter. They slowed the unforced errors in the second half, finishing the game with seven flags for 50 yards compared to four for 34 on the Spartans. We've seen worse iterations of these penalty-plagued Huskers, but they certainly didn't win the penalty battle.
Field Position
The Huskers played with a longer field for much of the game, repeatedly starting in a position of weakness with their field position. The Spartans returned a kickoff 41 yards and averaged 28 yards on their three returns. Meanwhile, Nebraska returned one kickoff for 13 yards to its own 18-yard line. The Spartans averaged a booming 58.8 yards per punt while Nebraska averaged 32.7 including a 7-yarder, a 29-yarder and one returned for a touchdown, though that doesn't count for field position. The Husker defense did force a turnover on downs, but it led to a Nebraska punt.
Final Verdict
The Huskers didn't do anything to help themselves in terms of intangibles. After limiting turnovers much of the first four games, Martinez had two giveaways late in the game. Nebraska had more penalties and penalty yards than Michigan State and afforded its opponent far better field position throughout the game. Which is why the Huskers coughed up a lead and lost a game in which they had over twice as many first downs and almost 200 more yards than Michigan State.
---