Five turnovers and 20 points from those turnovers was too much for the Huskers to overcome and ultimately led to the 41-23 loss to Illinois on Saturday, as Illinois walked to an easy sweep in this week's hidden yards tracker.
"We got to stop shooting ourselves in the foot," Frost said after the game. "We have guys open and miss them. We have bad snaps that kill drives. We have penalties that kill drives. One little thing here or there, and it's not gonna work."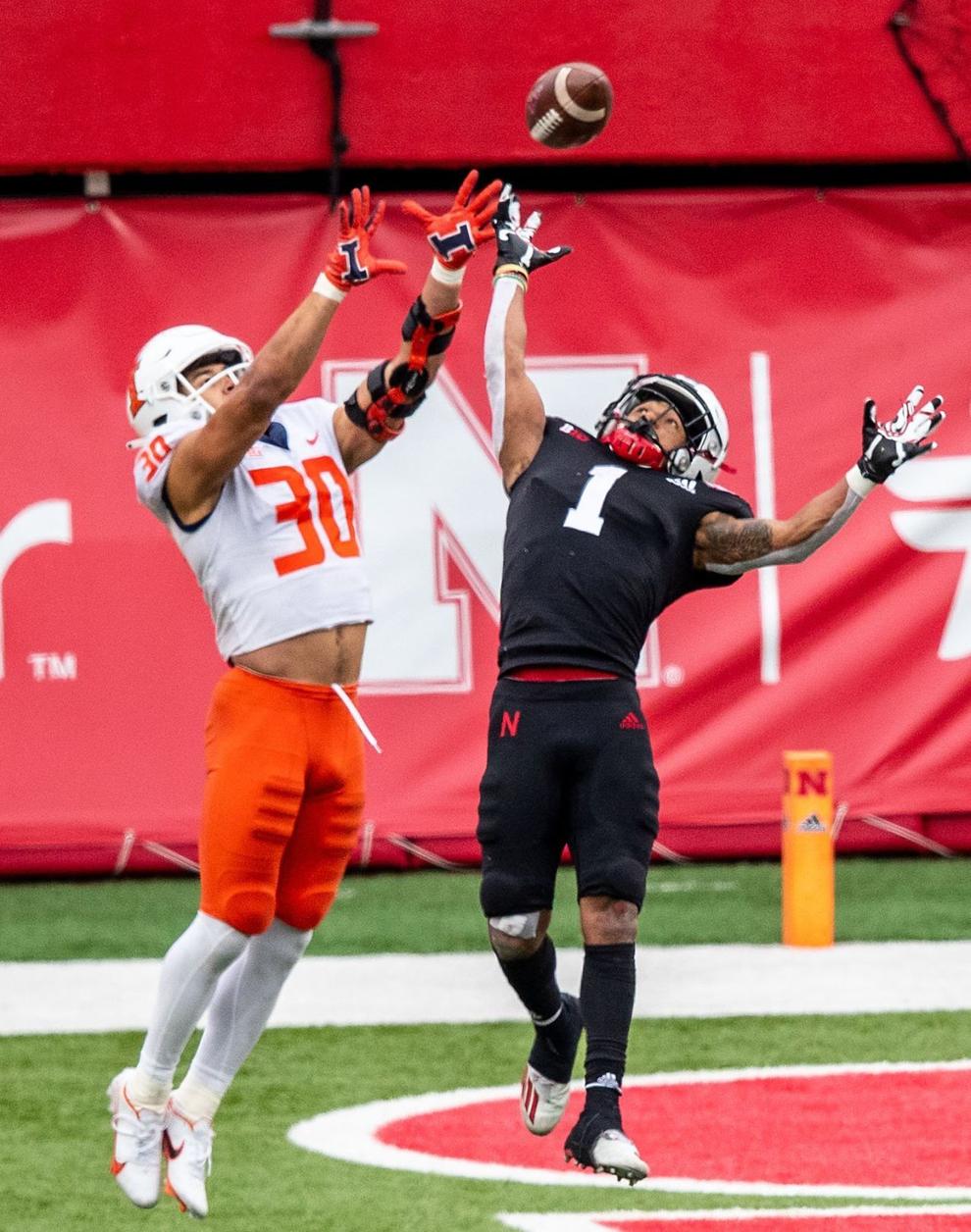 Turnovers: Illinois wins
Illinois had its fair share of mistakes, putting four fumbles on the turf, but the Fighting Illini were fortuitous enough to maintain possession of all of them. This loss marks Nebraska's worst turnover margin since losing five at Purdue in 2015.
Four of Nebraska's five turnovers came from Luke McCaffery in the loss, as the sophomore threw three interceptions and started the game with a fumble in his second start as a Husker.
On the first play of scrimmage, McCaffery tried to throw a forward pass after just passing the line of scrimmage, looking to find receiver Wan'Dale Robinson. McCaffery's attempt was ruled a fumble, and the Illini took over at the Nebraska 21-yard line.
"Not a good decision to do what he did, especially on the first play," Frost said of the play, which led to a quick Illinois score. Frost said he thought it was a forward pass, and he was surprised it wasn't reviewed longer by game officials.
Wide receiver Wan'Dale Robinson was responsible for the only Husker turnover that wasn't McCaffery's, as he lost a fumble in the third quarter after picking up a fourth down conversion.
The other three turnovers came from McCaffery interceptions.
This wasn't the first time the Husker struggled to keep the ball away from Illinois defenders. Nebraska fumbled five times — turning it over four times — in last year's 42-38 win at Illinois. The Illini had forced six fumbles through four games entering Saturday's matchup.
Penalties: Illinois wins
While Illinois had two personal fouls in the second quarter, it was Nebraska that felt a much greater burden when it came to penalties in the Illini victory.
The Huskers tallied seven penalties for 66 yards, and the Illini totaled three for 31 yards.
A substitution infraction following the McCaffery fumble to open the game gave Illinois a field which was five-yards shorter. Defensive lineman Casey Rogers was flagged late in the first quarter for illegal hands to the face.
Sophomore cornerback Ndab Joseph was flagged for holding on a 34-yard Cam Taylor-Britt punt return in the second quarter, stymieing it into just a 21-yard return. Officials flagged sophomore center Cam Jurgens on a Marvin Scott 1-yard TD on 4th and goal, leading Nebraska to kick a 30-yard field goal instead.
Freshman safety Isaac Gifford was called for a false start on a Nebraska punt also in the second quarter, while safety Myles Farmer was penalized for a facemask early in the third quarter, and Austin Allen's offensive pass interference axed a two-point conversion late in the fourth quarter.
Starting Field Position: Illinois wins
Nebraska never started in Illinois territory, while Illini started on the Husker side of the 50-yard line three times on Saturday. The Nebraska turnovers led Illinois either to some starting fields position deep in its own territory or some short fields, but maintaining the ball was well worth it for Love Smith and company.
The Huskers' best field position came late in the fourth quarter on the possession which Martinez replaced McCaffery at quarterback. A three-and-out by the Illinois offense led to an Oliver Martin 7-yard return to the Nebraska 46-yard line.
But that's all the better it would get for the Huskers, as Illinois took won big time in all aspects in the world of the hidden yards. Illinois' average starting field position was its own 34, while NU's average starting field position was its own 28.
---
Photos: Nebraska hosts Illinois