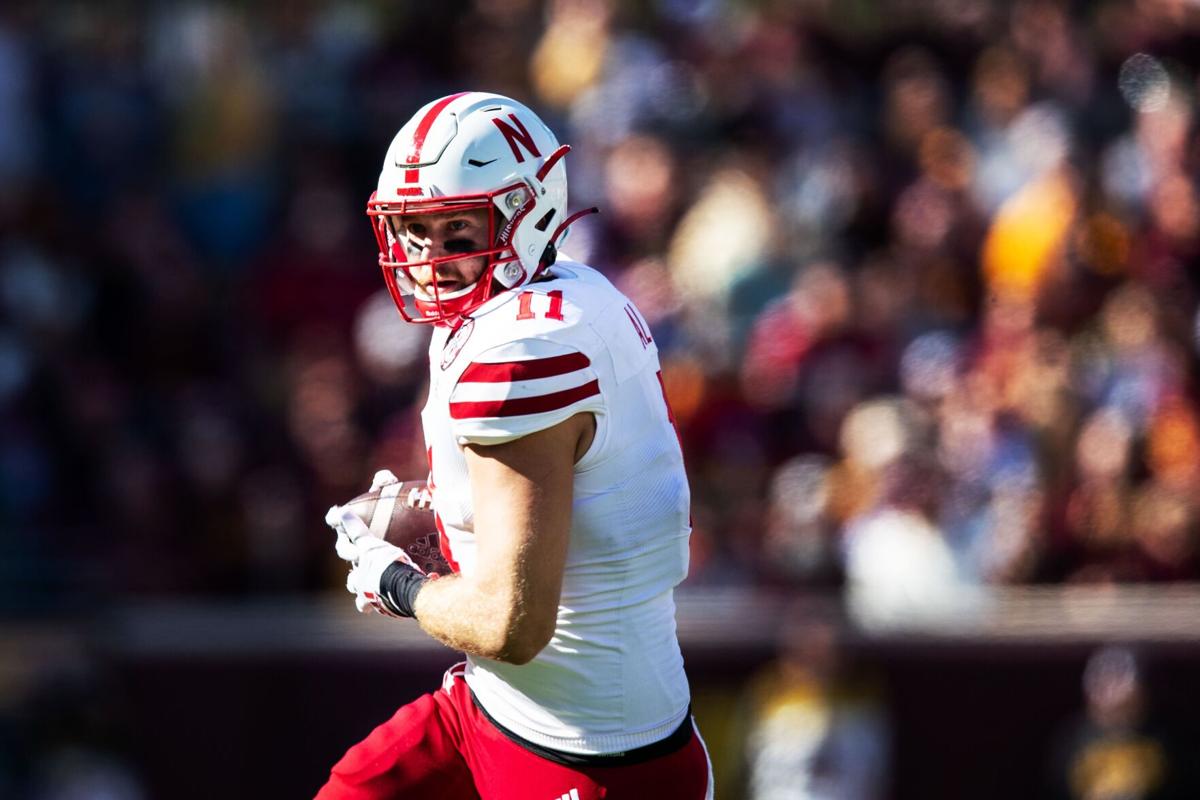 Nebraska's record-setting tight end will play the final game of his college career Friday.
Fifth-year junior Austin Allen announced his intention to move on to pro football in a 90-second video on social media Tuesday evening. In it he thanked coach Scott Frost, position coach Sean Beckton and Nebraska fans for coming alongside him as he went from a tall and skinny prospect from Aurora to a likely NFL draft pick next spring.
"Knowing that I'll never put on the scarlet and cream again breaks my heart," Allen said in the video. "But know I left everything out there on the field for you guys."
Allen is coming off a seven-catch, 143-yard performance Saturday at Wisconsin, setting the school mark for receiving yards in a game by a tight end in the process. His 36 catches for the season are also the most in a season by a Husker tight end. Allen has 547 receiving yards on the season, 13 shy of the NU record of Junior Miller from 1978.
Allen has appeared in 43 career games (23 starts) with 63 catches and three touchdowns. He's one of the few remaining members of Nebraska's 2017 class, the last by former coach Mike Riley.
The 6-foot-9, 255-pound captain has long been a familiar interview with reporters, with his always-honest and often-blunt thoughts frequently offering insight on the pulse of the program. He said Monday that he wasn't yet sure whether he would return in 2022 or move on — the new ability to profit from his name, image and likeness was an enticement to stick around for one more year, he said, as was an "emotional connection" to the program through which he wanted to end NU's run of five straight losing seasons next year.
"It puts me in a unique spot," Allen said Monday. "But there's great opportunities at the next level, too."
Allen is the first of nearly two dozen junior-eligible players to publicly declare their decision to move on or capitalize on the free 2020 pandemic year by coming back for one more go-around.
Said Allen in his video: "To the greatest fans in college football, thank you for showing up every Saturday and giving us your all. Husker football runs through you."​
---