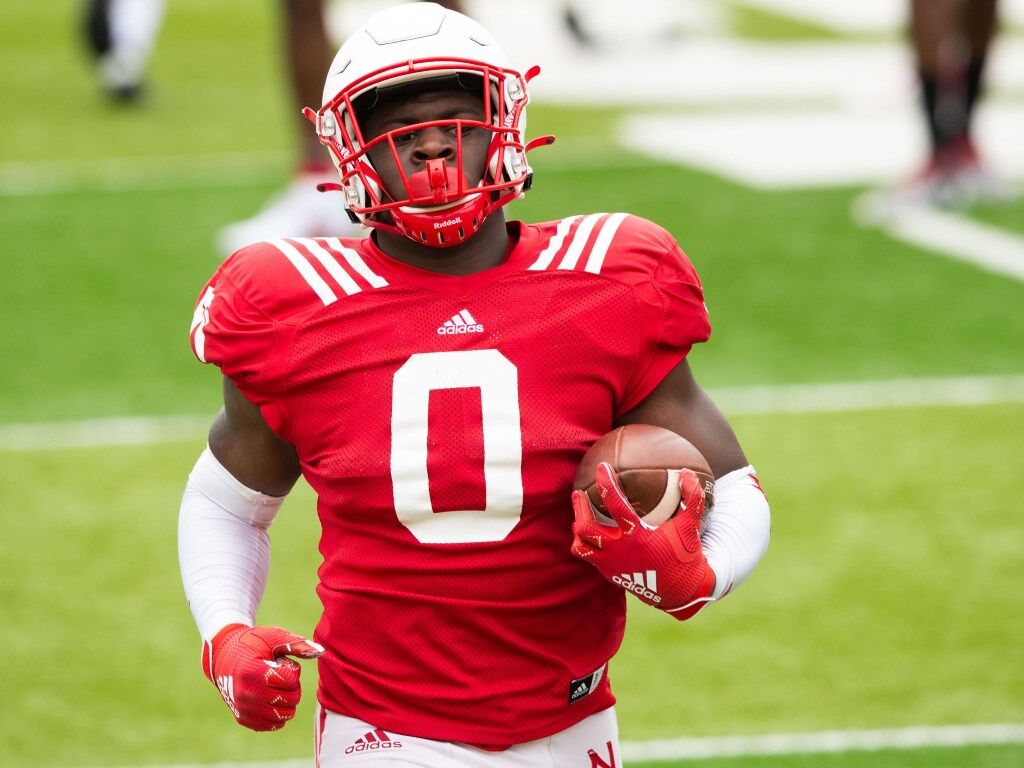 Nebraska has a new scholarship running back.
Jaquez Yant announced on social media Tuesday that he is officially shedding his walk-on status following a strong showing throughout spring practices. The 6-foot-2, 225-pound freshman from Tallahassee, Florida, becomes NU's sixth scholarship back with Markese Stepp, Rahmir Johnson, Sevion Morrison, Marvin Scott and Gabe Ervin. The competition at that position remains wide open ahead of fall camp.
"I can't explain how excited I am right now," Yant wrote in part. "This is a blessing."
Yant was a rare three-star prospect to travel halfway across the country to walk on in Lincoln, with Nebraska coaches having an in because Yant attended the same high school as defensive backs coach Travis Fisher. He ran for 583 yards and 10 touchdowns on 99 carries in 13 games as a prep senior, going somewhat under the recruiting radar because of academic hurdles.
Yant ran for 63 yards on nine carries in the spring game, including a 21-yard rumble.
"He's doing a great job," NU coach Scott Frost said earlier in the spring. "He's a great addition to our team and a guy that if he keeps on the track he's on, I don't expect him to be a walk-on for his whole career."
Yant told The World-Herald last year that he prides himself on being a physical runner. His skill set is unique among Nebraska backs as one who thrives on the contact of between-the-tackles running.
"I live by the rule that says never let one man take you down," Yant said then. "So it's going to have to be a good three, four people to get me down. I run aggressive. I make sure I see you before you see me. That probably sounds kind of crazy on the offensive side of the ball, but it's a different ballgame with me. I've said it before and I'm going to say it again — I'm planning on being one of the best running backs to come out of Nebraska. And I'm going to be."
The move puts Nebraska at 85 scholarships, not counting the five super seniors who don't count toward the limit. The Huskers still have two open scholarships for new summer enrollees if they choose to go that route.
---