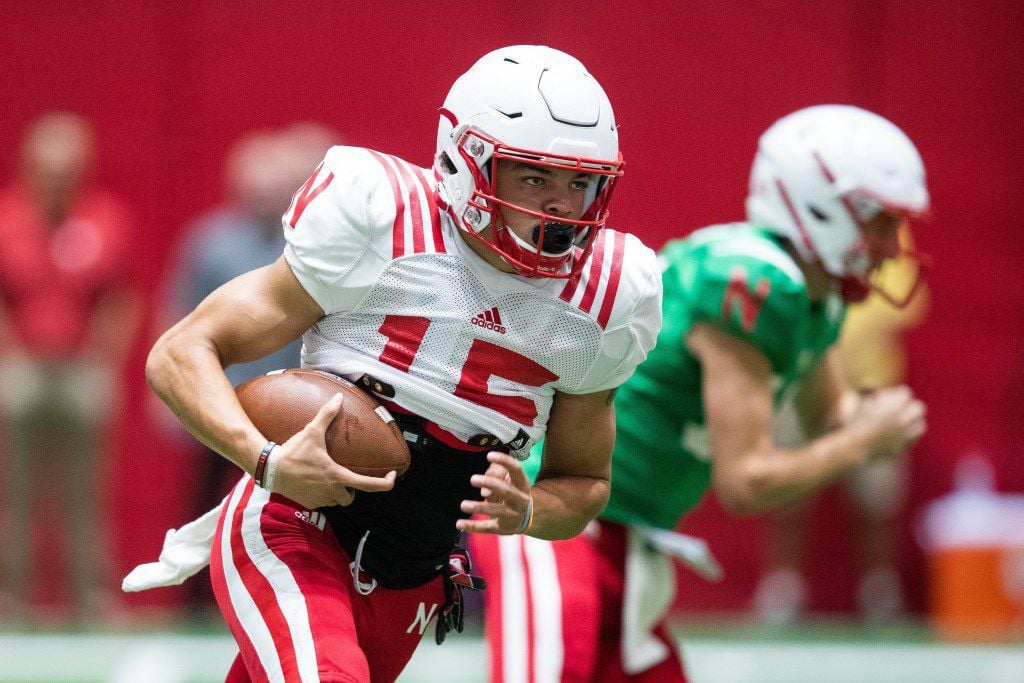 LINCOLN — Nebraska redshirt freshmen Andre Hunt and Katerian Legrone have been suspended indefinitely from all team activities, offensive coordinator Troy Walters announced Wednesday. Walters declined to elaborate on why they were suspended or if the reasons were connected to each other.
"I don't want to get in to that," Walters said. "We're going to handle it in house. Don't want to comment on it. ... They just won't be a part of the team right now."
Hunt, a receiver from Palm Dale, California, had practiced with the No. 1 offense for much of camp, but was not listed on the depth chart released Monday. Walters said he's confident in other receivers who appeared on the depth chart. Walters indicated players like JD Spielman and Wan'Dale Robinson, prototypical slot receivers, will play more often all over the field.
"We practice fast, we split fields, so everybody that was part of our fall camp, they were getting reps," Walters said. "We believe you get better by taking reps."
Hunt played in two games last season — and was on the travel roster for all five road contests — but did not record any statistics. He was a three-star prospect coming out of Paraclete High School in the 2018 class.
Legrone, a reserve tight end, appeared in three games last season and caught an 8-yard pass against Bethune-Cookman. He was a three-star recruit from B.E.S.T. Academy in Atlanta in the 2018 class.
Omaha World-Herald: Big Red
Don't miss a moment of Nebraska athletics.