LINCOLN — Mike Dawson's first job as a coach, more than two decades ago, was to learn how to be a long snapper so he could teach college kids how to do it.
So perhaps it's fitting that Dawson becomes the latest Nebraska assistant to be responsible for fixing a special teams unit that has become a poster child for the Huskers' struggles over the past half-decade. Dawson coordinated special teams once before at Boston College for three seasons and coach Scott Frost has asked him to do it now for NU.
"The boss asks you to do a job, you don't generally say no," Dawson said. "We had a few conversations about it. Our staff's pretty hands on with it. All of our guys. It's not like we'll go 'special teams' and everyone goes and drinks Gatorade and stands on the sideline and one or two guys are coaching."
Dawson didn't need to prove he'd be getting help from NU's other coaches, but tight ends coach Sean Beckton supplied a startling bit of support on Wednesday. Beckton, as fired as up as Dawson was on the subject, offered the bluntest in-house assessment of Nebraska's special teams since Frost arrived.
"We've lost too many games around here in the special teams department," Beckton said. "We've got to do a better job as coaches. We're not putting it on the kids. It's on us."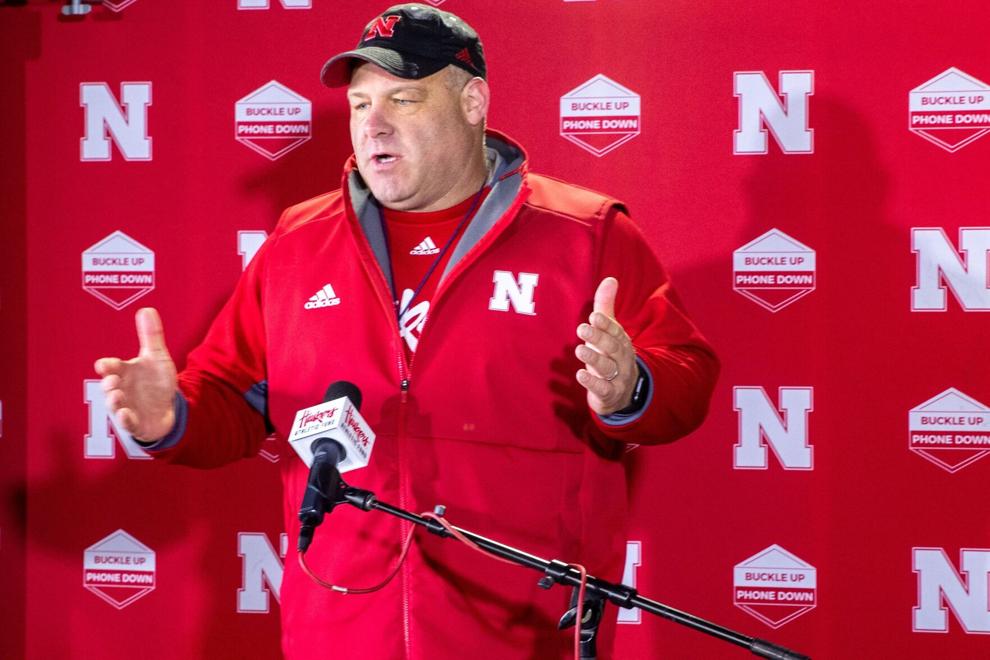 The eye test from last season didn't lie. Neither did the numbers. Nebraska's special teams were a mess. Kickoff returns routinely didn't reach the 25-yard line. Kickoffs rarely reached the end zone, and Nebraska was often stuck attempting "sky right" pooches to varying success. The Huskers' punt game was hot and cold as they ranked 111th nationally in net punting. Illinois and Rutgers pulled off fake punts. And, in the final game of the season, NU purposefully kicked the ball to the Big Ten's best returner, then attempted to use a group of walk-on receivers to tackle him, a decision that Frost himself seemed unaware of after the game.
Poor communication. Poor execution. Baffling errors. According to ESPN's Football Power Index, Nebraska ranked 115th nationally in special teams efficiency. The year before that, when NU cycled through six placekickers, the team ranked 120th.
"We need to get better at everything," Dawson said. "Our goal is to improve. We're not going to stay the same. There's no other choice — there's no going backwards. We need to improve in all areas."
An energetic, loud presence in interviews and presumably on the football field, Dawson takes over the role from analyst Jonathan Rutledge, hired in 2020 to oversee schematics while the full-time assistants coached the schemes in practice and games.
But, according to Rutledge, his high-energy, aggressive style did not match Frost's more laid-back approach to coaching and teaching. The approach lacked common sense, too. Why would an analyst with far less experience and clout than his full-time coaching peers be in a good position to direct men with bigger salaries and more seasoning?
"That model was tough," Frost said. "That model was especially tough in a COVID year."
While Rutledge successfully recruited LSU transfer Connor Culp — who, to the coaches' surprise, won Big Ten kicker of the year — he didn't mesh with the rest of NU's coaching setup. Beckton blamed Nebraska's assistants for not handling their responsibilities well enough.
"The assistant coaches really help the special teams coach," Beckton said. "Last year, I don't think as a collective staff we did a great job of assisting and doing our job. We're putting that on us. We're not going to blame Coach Frost on everything."
Nevertheless, Frost fired Rutledge, too. After posting the analyst job again, it closed, and Dawson took the coordinating duties. Now he, like Erik Chinander and Matt Lubick, is up in front of a room running meetings.
"I love that I can be in contact and touch different position groups than I normally would," Dawson said. "That's one of the exciting parts of special teams."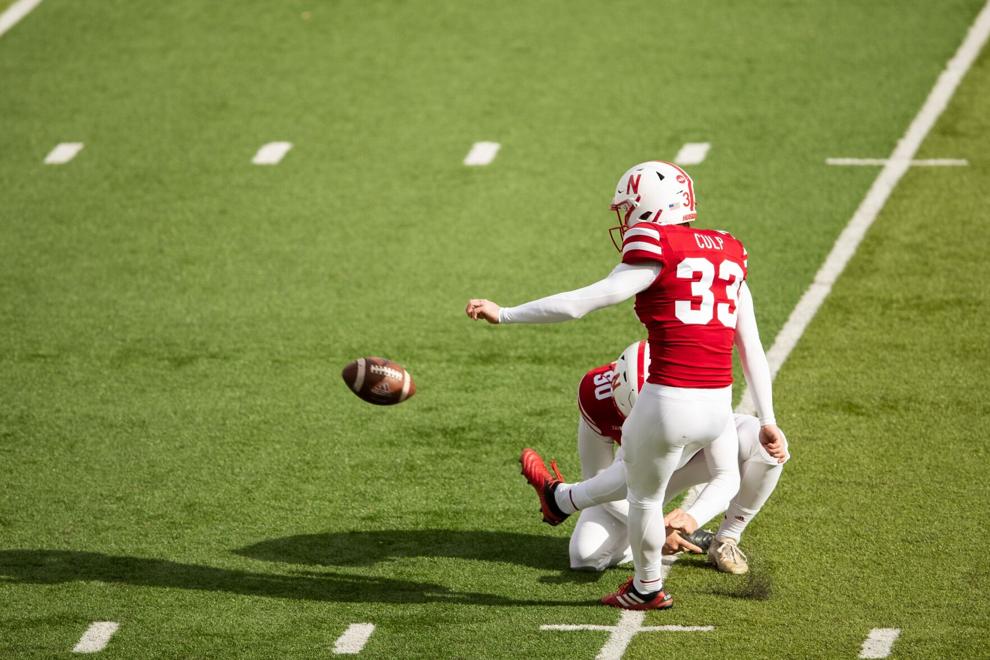 Dawson is known among his peers as a technician, a well-traveled expert who has worked in so many different contexts that he's built on a strong base of knowledge. He knows a little too much tinkering with specialists can be a mistake, for example.
"A lot of times you don't want to mess with a guy too much — it'd be like messing with a golf pro," Dawson said.
He also believes techniques on special teams have to be emphasized. Dawson cited Dave Fipp — who coached the NFL's Philadelphia Eagles' special teams for eight seasons before taking the same role with the Lions in the offseason — as a mentor who believes in drilling the mechanics of a special teams play over the scheme of it. Dawson talked Wednesday of wanting to be "hands on" with players, working eye-to-eye with them on execution.
"If your techniques and fundamentals aren't great, then you're not going to have a chance at success," Dawson said.
It's clear, too, Dawson's embrace of the role has fired up his Husker peer coaches.
"If I've got 20 guys in my room — if 20 guys are not starting on special teams, that's a letdown," defensive backs coach Travis Fisher said. "I don't care who it is in the room, walk-on, scholarship kid. You have to start on at least one special team to be a DB here. That's just the culture — we're trying to build a culture with guys on the importance of special teams, because it's a matter of winning and losing."
Sometimes, that can be as simple as having a guy who can kick a touchback so the opposing returner can't get a crack at a big play. Does Nebraska have such a player?
"If we were kicking from the north to the south today, then yeah, if we were going the other way, then probably not," Dawson joked. "The Big Ten is a little different. We have weather, we have wind. That's always a great plan, that's always my favorite plan — have a guy who kicks it through (the end zone)."
---
The 2021 Nebraska football schedule