2020 marks 50 years since Nebraska football entered the history books with its first national championship season. The 1970 Huskers, coached by the legendary Bob Devaney, broke through on a grand night that capped a grand season, giving momentum to a fan base whose fervor has barely waned to this day. Each week, through the beginning of January, The World-Herald will revisit the 1970 season, allowing readers to relive the first Husker national title and get to know — again — the players and coaches who made it happen.
I will go out on a short limb and say many readers who follow the Husker football team daily in The World-Herald are also reading the ongoing stories we've been publishing on the 1970 Husker football team's march to a national championship 50 years ago.
If you're like me, you've noticed the difference in tone between today and what was happening then.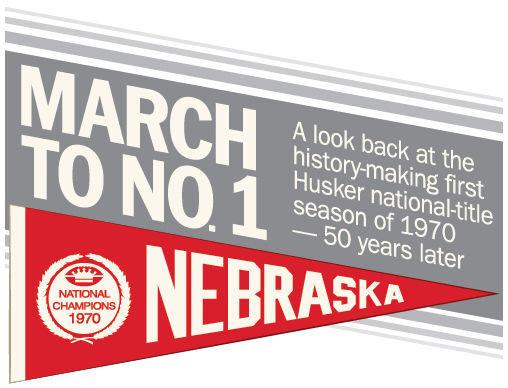 And I'm not talking about COVID-19.
The football program in 1970 was brimming with confidence and seemingly could not wait to show weekly how good it was. After a string of nine- and 10-win seasons, the program had stubbed its toe a bit in 1967 and 1968 but then kicked into high gear in 1969 and steamrolled through 1970 and 1971. Bob Devaney had assembled the assistants and players who all helped build a culture of winning that culminated in those two seasons.
Juxtapose that with today. Scott Frost, whose father was part of the building process under Devaney as a player, is tasked with installing the kind of culture established back then, and the kind of culture he played in at Nebraska under Tom Osborne. Nebraskans took it for granted for a long time. But winning cultures are fragile. Once lost, they have to be rebuilt, and that is no easy task.
We read about the team every day and wonder when the winning ways will return. When Nebraska took the field against Ohio State last week, we were reminded how far Nebraska has to go. The good news is that World-Herald writers reported improvement, despite a 52-17 thrashing. Break out a microscope, and I think what they see is a team establishing itself up front with size and depth; a team that is eager, plays hard and is tackling better. A team that is stung by losing. Those are hackneyed descriptions, I know. Still, they are signs of a changing culture. Much of the size and depth comes from players who have grown up in the program and are invested in it — a key culture ingredient. The guys get a little owly when they lose. And that's a good thing, too.
For the rest of us — we who can just sit around offering opinions and critiques and don't have to do any of the work — reading the 1970 stories helps dissect a Nebraska program once in the stage this current Nebraska team is in, but had turned the corner and was reaping the benefits of establishing a winning culture. In the stories from 50 years ago you not only see quotes from players who are vested in the program and respect their coaches, but comments from Husker coaches who are in lockstep with their players and comments from opposing coaches who recognize the mature program that Devaney had put together by 1970.
Fifty years ago this week, Nebraska was coming off a 65-31 pasting of Oklahoma State and then beat a very good Colorado team, 29-13, on the road. I was struck by the comments after those games.
From dejected Oklahoma State coach Floyd Gass: "I don't know what happens to us against good ball clubs. We give too many easy touchdowns away."
That quote reminded me of this one from Frost after last week's Ohio State game: "Self-inflicted errors that we can fix," he said of his team's mistakes that helped Ohio State put the game far out of reach.
Coaches of the losing side say stuff like that. It's a way for a coach to take responsibility for the loss yet still send a message to his players. It's an honorable method. And face it, what else are they supposed to say?
It's also a fact that programs still under construction tend to give "too many easy touchdowns away" and make "self-inflicted errors."
And then there is usually an attempt by the losing coach to find a bright spot. Again, totally appropriate.
From The World-Herald back in 1970:
Throughout the year, The World-Herald captures breathtaking shots of your favorite local athletics teams and their fans.
Gleaning some consolation from his team's eight-play march to a touchdown at the start of the second half, Gass said: "When we are clicking we do this, but our trouble is we are giving the big play to opportunists like Nebraska."
Surely this is how everyone in red felt last week when Nebraska zipped down the field for the first touchdown against Ohio State. Consistency is key to a winning culture. Do that four or five times a game and you win. Do it once, and the coach says, "We shot ourselves in the foot too many times."
Fifty years ago, Oklahoma State's coach said this about Nebraska: "If Nebraska is No. 4 in the ratings, I'd sure hate to play the other three.
"Nebraska has a fine football team. It is the best we've faced this year, I can assure you. They are well balanced with great defense and a great offense."
Frost didn't overdo it last week, but had this to say about the Buckeyes: "That's one game against a really good football team. So if we didn't throw it for 450 yards, there's always next week." And: "We hung with them a lot better than last year physically, and I give a ton of credit to them — that's really a good football team — but I was proud of how our kids fought."
Respectful words are in order. But also notice how Frost said his kids fought. Coachspeak? Perhaps. But I'll bite. Mark it down as a sure sign of a blooming culture.
OK, enough on Oklahoma State. The real good stuff in 1970 came a week later, after Nebraska went to Colorado and won a key game. It was no blowout. Before the game, The World-Herald printed some lines from a purported CU scouting report on the Huskers. I say purported because I have no idea where the W-H got it, but, on the other hand, it sounds about right:
"Nebraska has one of the best offensive lines I have ever seen anywhere. They (Huskers) are the most consistent club that we will play and they make few mistakes.
"They play like heck when they are ahead and have big playmakers. ... Nobody has contained Johnny Rodgers and we must do that."
Key words: They are the most consistent club that we will play and they make few mistakes ... and they play like heck when they are ahead.
You can almost hear envious Colorado coaches in the film room wishing their team could play as consistently, cleanly and as hard. They must have felt they were getting close to that kind of culture, but weren't quite there.
And then the real good stuff, courtesy of Colorado coach Eddie Crowder, who, I will submit, was a smart man. He said this after pushing NU to the limit. Remember emotions would have been high after losing 29-13 at home:
"If you want to talk about emotions Nebraska is rolling along with the feeling something good is going to happen to them."
Crowder then credited Devaney with successfully keeping "momentum of the success going" with that feeling.
He said that "was probably the difference between the two teams."
Crowder recognized a confident football team across the field, a team with players who believed they'd poured enough of their soul into the enterprise that they could make their own breaks. A team having fun! That's a winning culture.
Crowder likely was getting close to that, but wasn't all the way there. Still, Colorado was one of the best teams in the country, striving to make it to the top. It takes time. And players. When asked if his players would be down after the tough loss to Nebraska, here is what Crowder said:
"People don't get down. They'd get killed if they do. Yes, they certainly can get discouraged but not down. These are athletes and good competitors.
"This getting up or down is an erroneous impression usually by people not closely involved. This is a touch, two-fisted type of deal. These athletes get with it.
"In this tight Big Eight Conference the difference is more of a fluctuation of ability than emotions."
Love it. Crowder's culture was obvious. About two-fisted, Merriam-Webster says: marked by vigorous often virile energy, hard-hitting. Colorado wasn't touchy-feely. And there was no time to feel sorry for yourself. Ain't nobody got time for that! Competitors only. You stack four or five classes of competitors in a consistent two-fisted culture and you're gonna win games. Guaranteed.
Nebraska running back Joe Orduna knew. After the cakewalk over Oklahoma State, he was asked about Colorado.
"Colorado will be tough," he said. "That's the big test, so we don't have time to gloat over this one."
That's a senior who had come up in Devaney's Nebraska culture. All business. He knew there was work ahead.
Crowder's only problem was that while his culture was good, it wasn't quite to the point of Devaney's.
It occurs to me that all of this could be one of the main reasons Frost was thisclose to lining up a game this week with Tennessee-Chattanooga. He knows he has to build a culture, and time's a wastin'. He recruited kids to Nebraska to play football. Well, let's play football, right? If a coach isn't fighting to play, is he building a winning culture? After all, he's the one who ultimately has to answer the question: How long is it going to take?
Somewhere, Floyd Gass can relate.
---
March to No. 1 series
March to No. 1 series
Keeping legendary Huskers together falls on shoulders of 'Red Beran'
Shatel: Remembering the first Husker football champions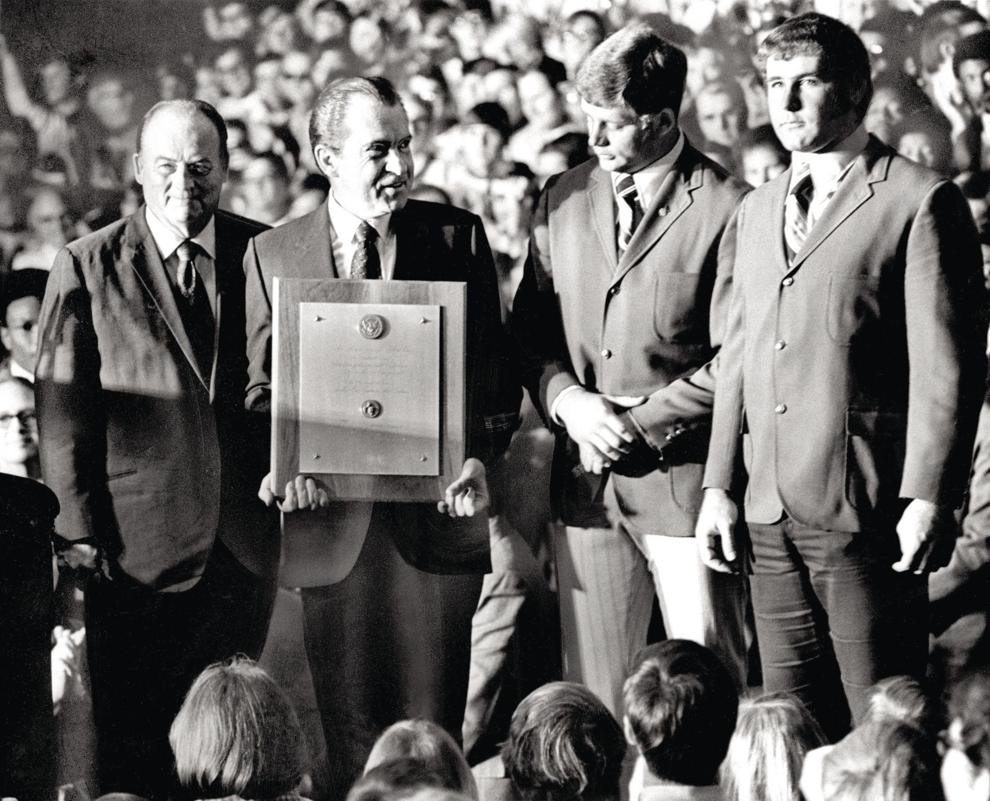 Essex: The 1970 Huskers changed how Nebraskans looked at themselves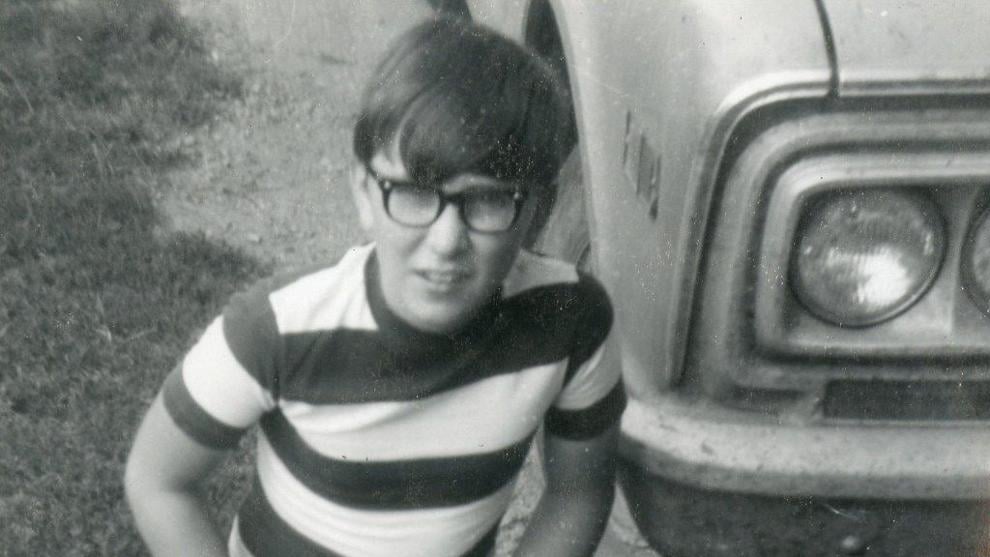 March to No. 1: Huskers make believers of Deacons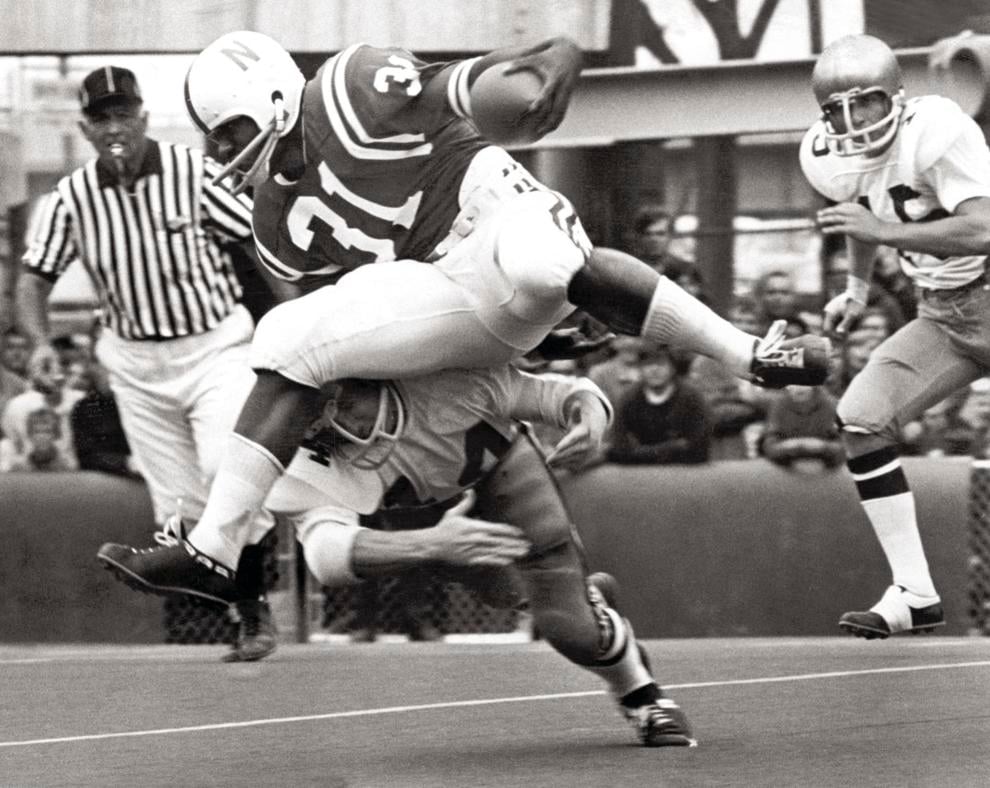 Chatelain: Johnny Rodgers' debut was main attraction during Huskers' 1970 opener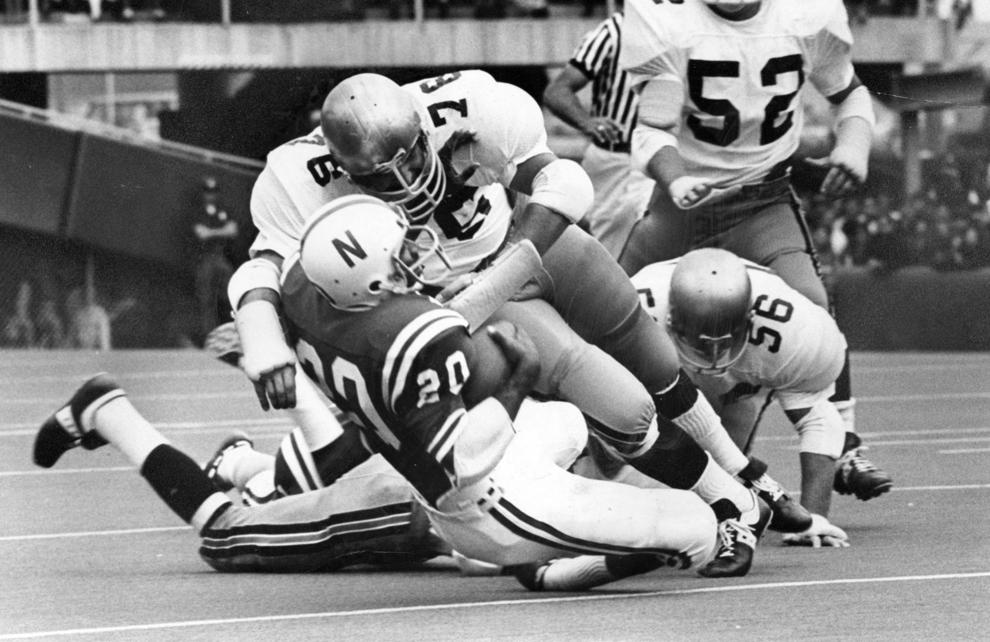 Wake Forest found a Husker team that was 'very hard to beat' in 1970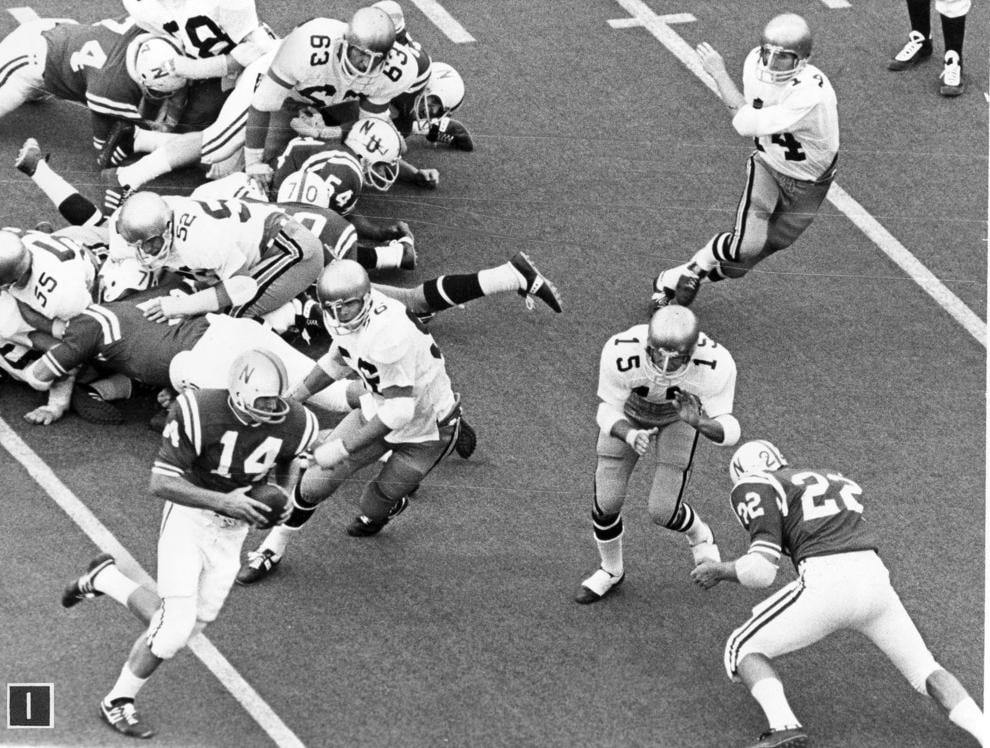 Chatelain: Johnny Rodgers made Tom Osborne's Husker offense come to life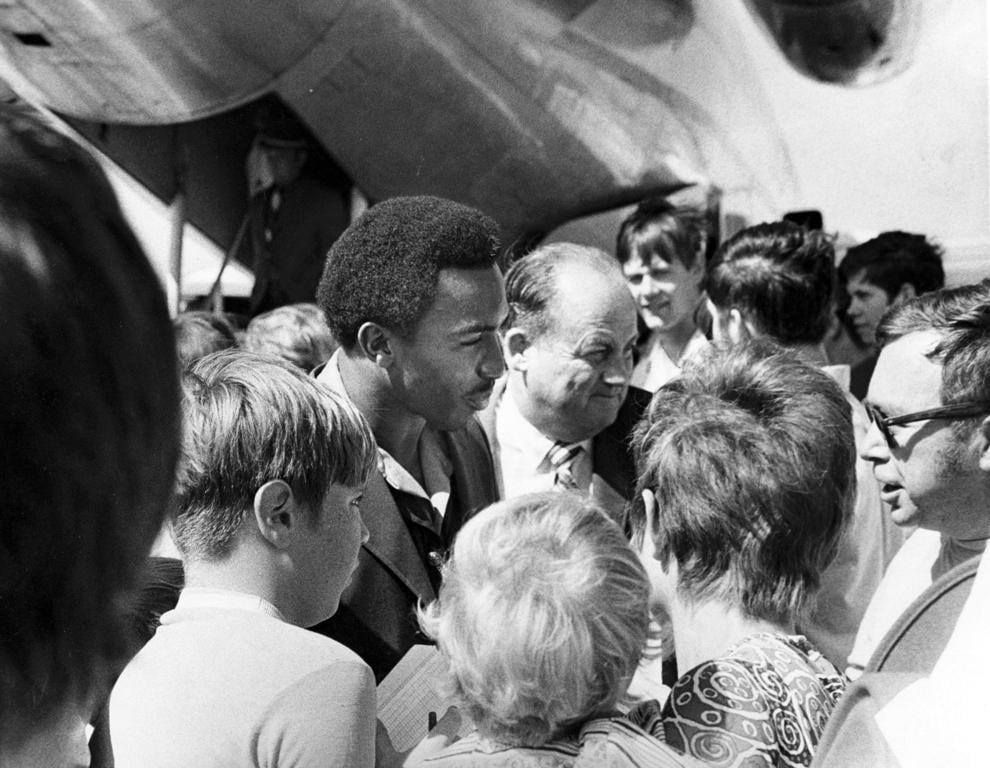 March to No. 1: Trojans Use 3rd Comeback To Tie the Huskers, 21-21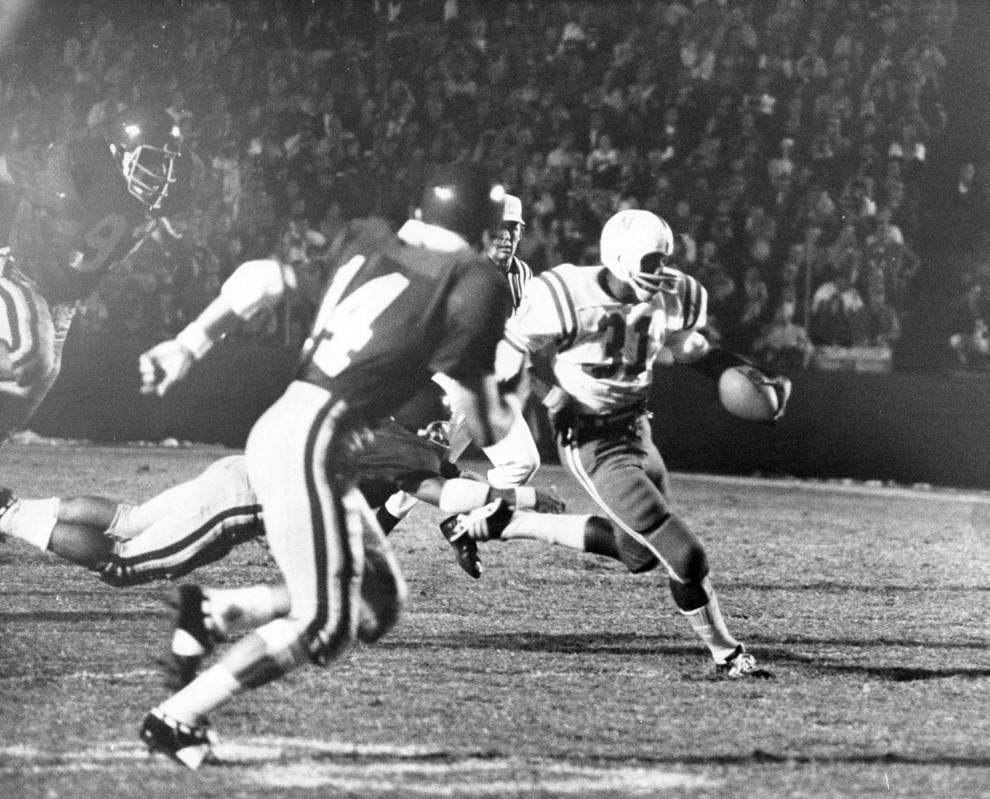 Livingston: Respect came with tying USC, and the 1970 Huskers entered a new realm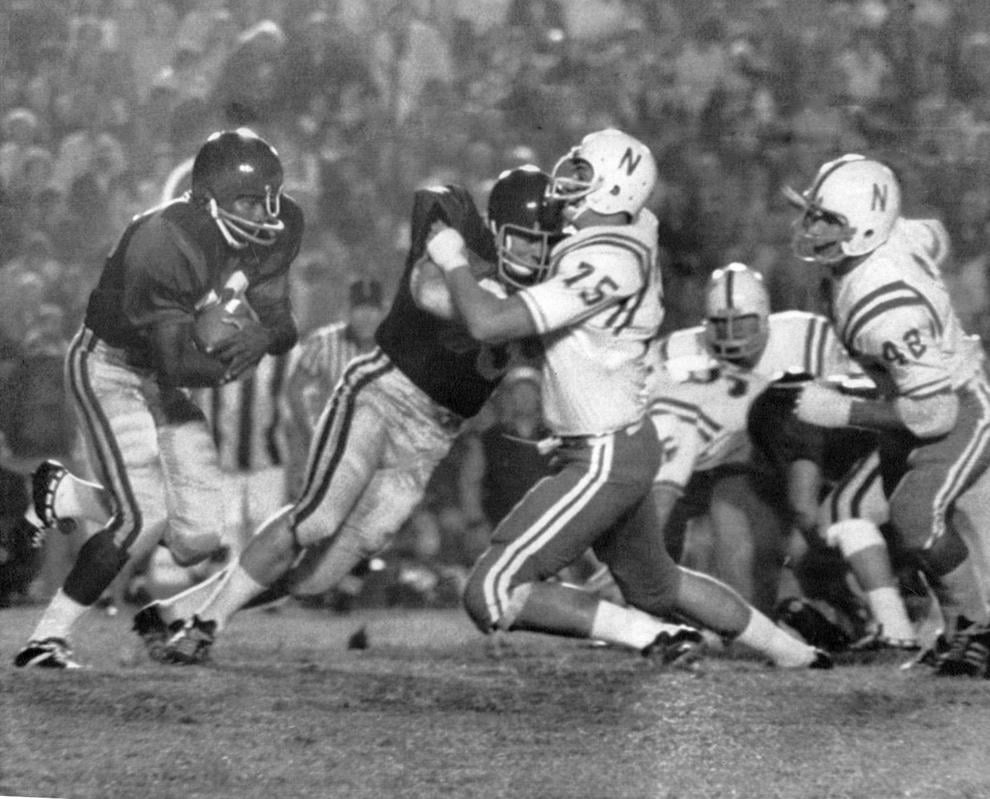 USC 'had to play catch-up' with the 1970 Huskers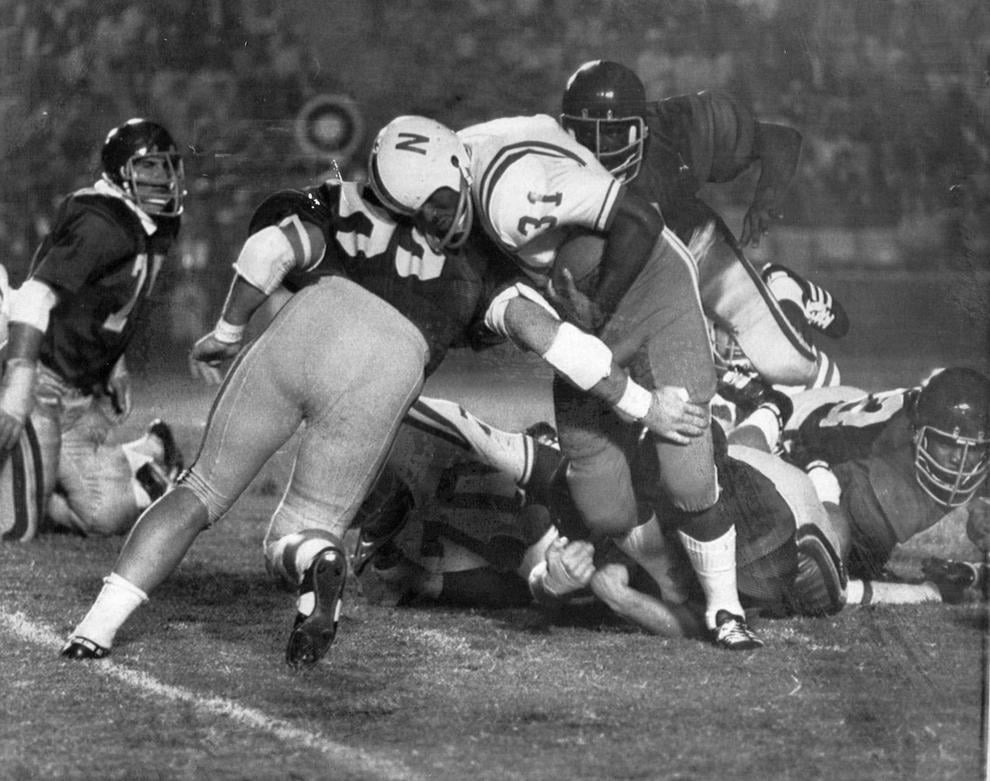 With two future Outland winners, defensive line keyed Huskers' title drive in 1970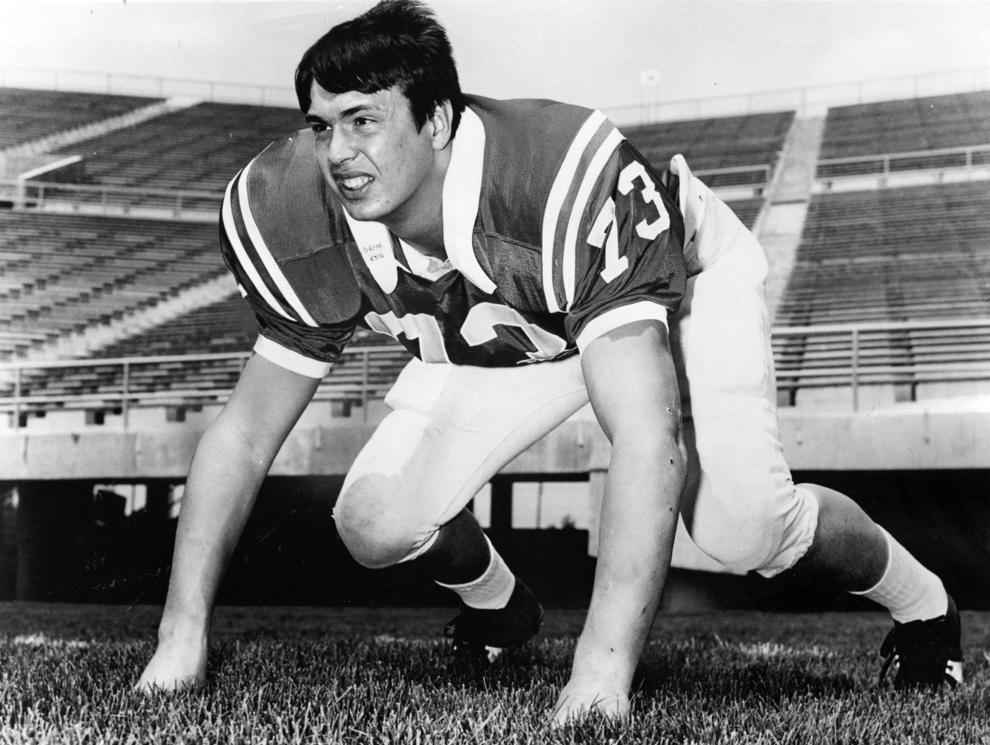 March to No. 1: Husker Air Force Captures Army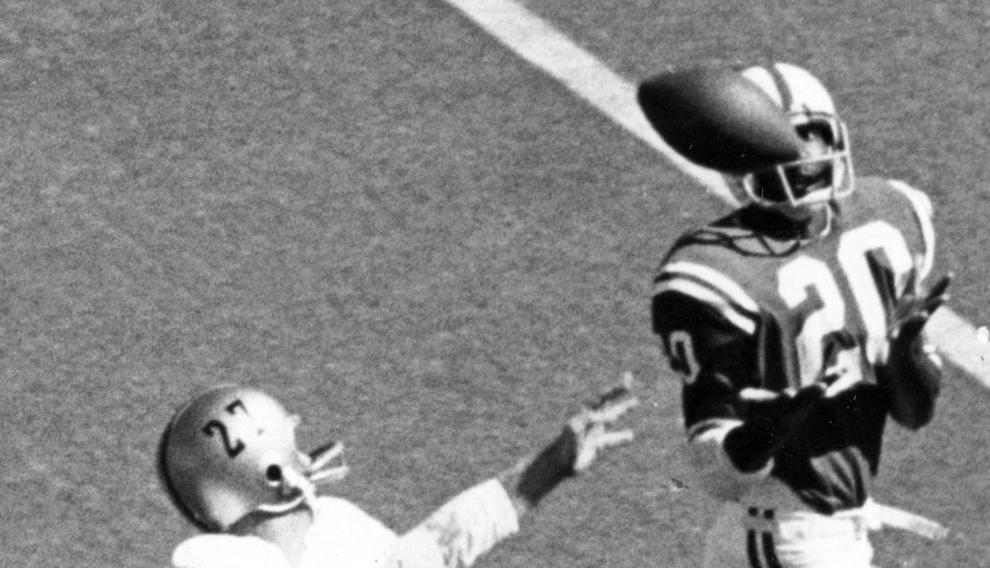 McKewon: A general lost a bathrobe to Nebraska's governor when the 1970 Huskers beat Army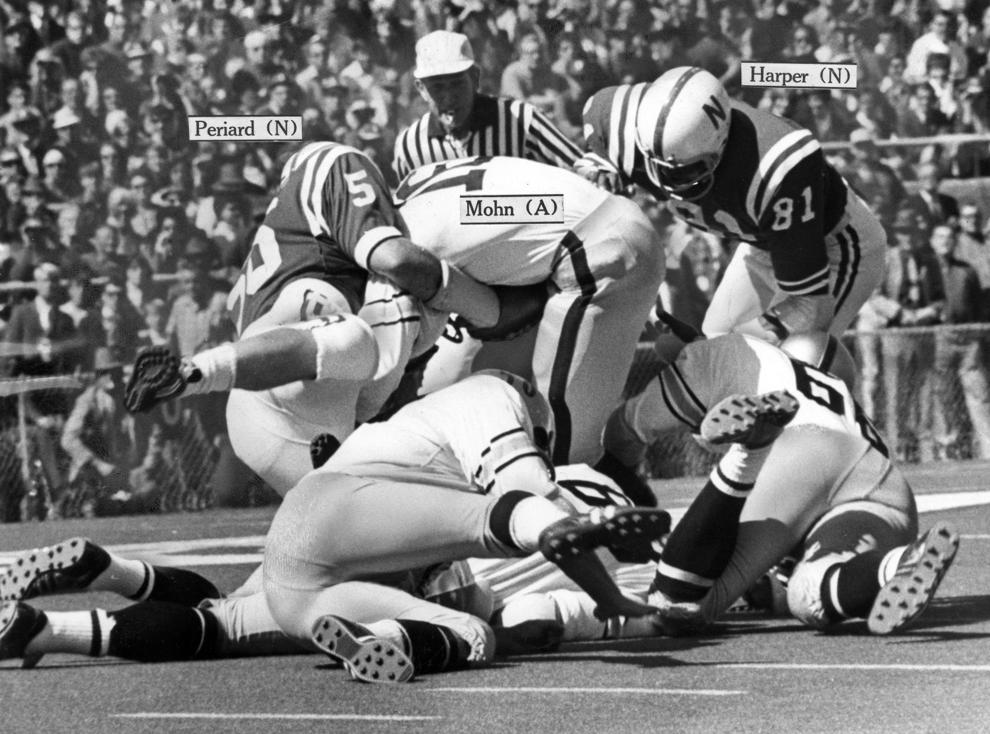 Army couldn't find the right quarterback to battle the 1970 Husker defense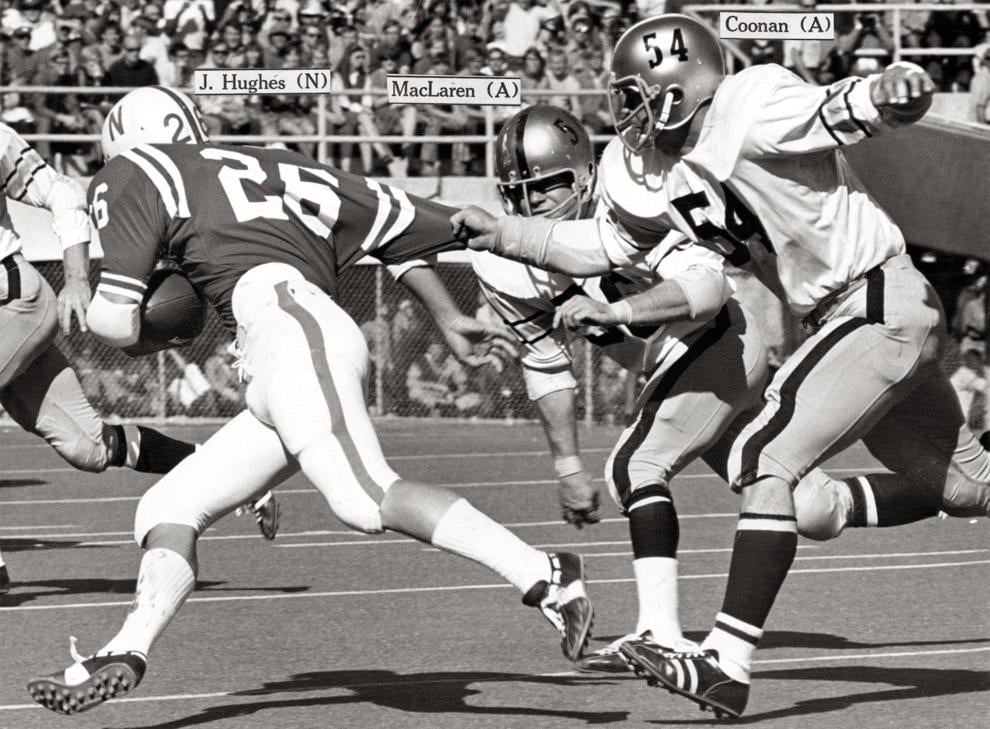 March to No. 1: Early Scarlet surge puts away Minnesota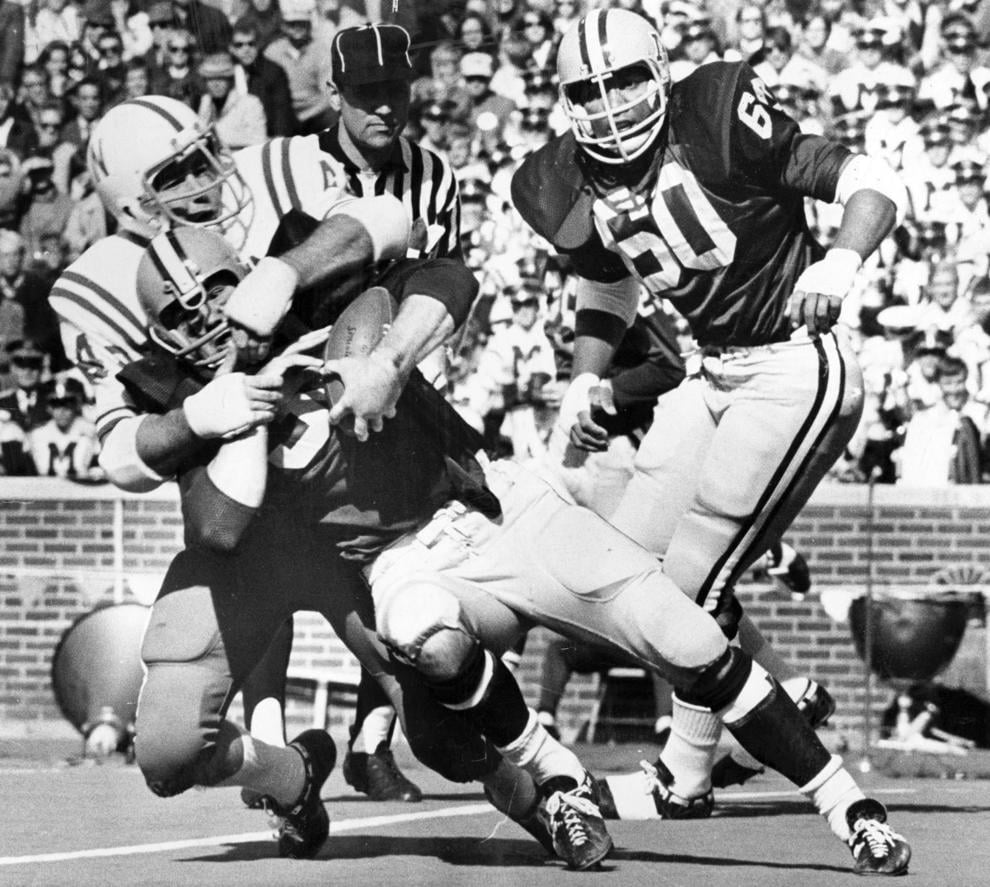 Omaha's best led Huskers past Minnesota, but bigger tests remained in 1970 season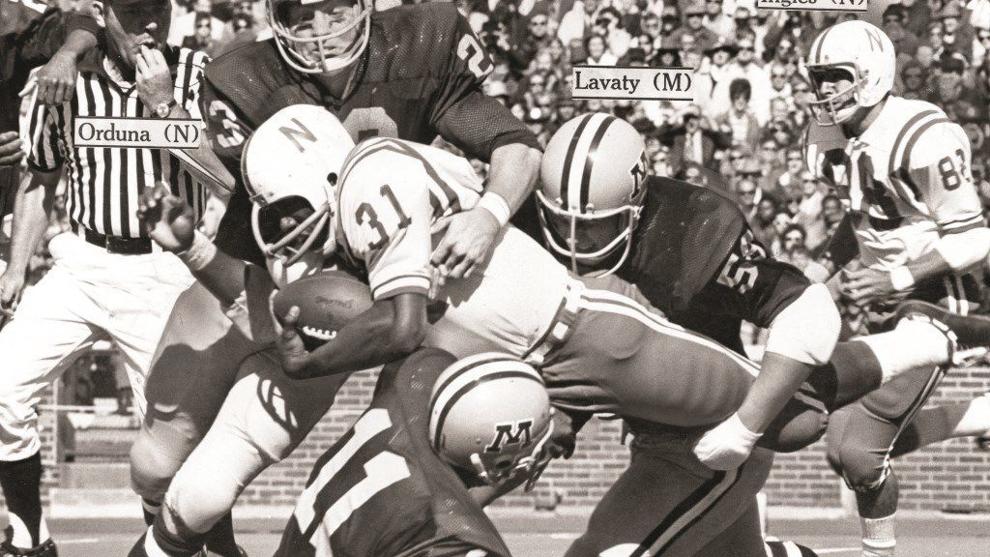 Bob Devaney's Huskers 'manhandled' Minnesota in 1970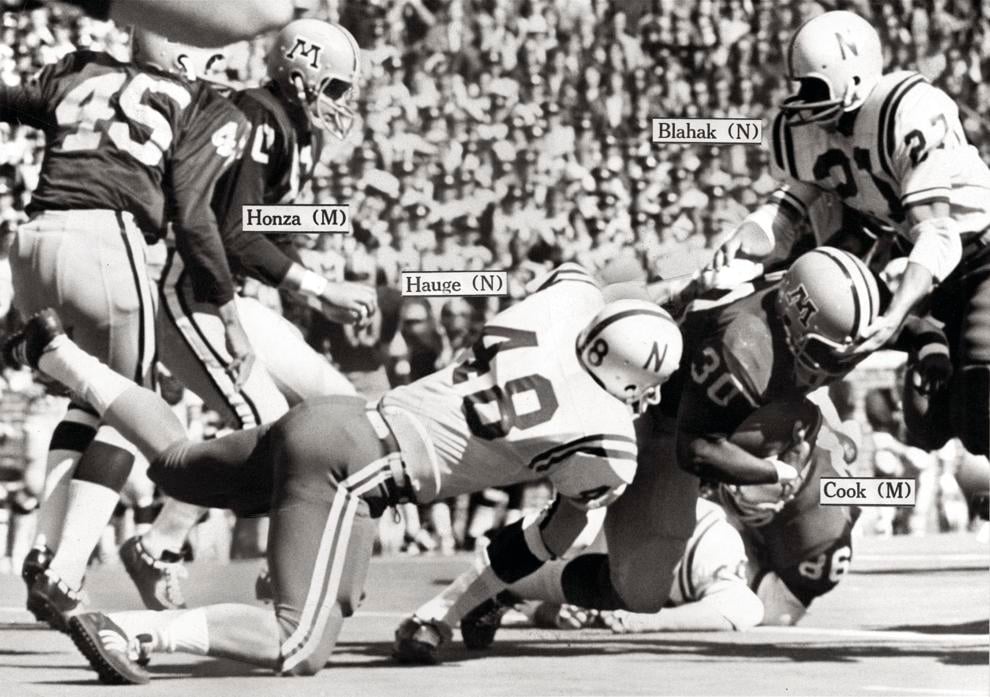 One big hit 50 years ago defined the Nebraska-Missouri football rivalry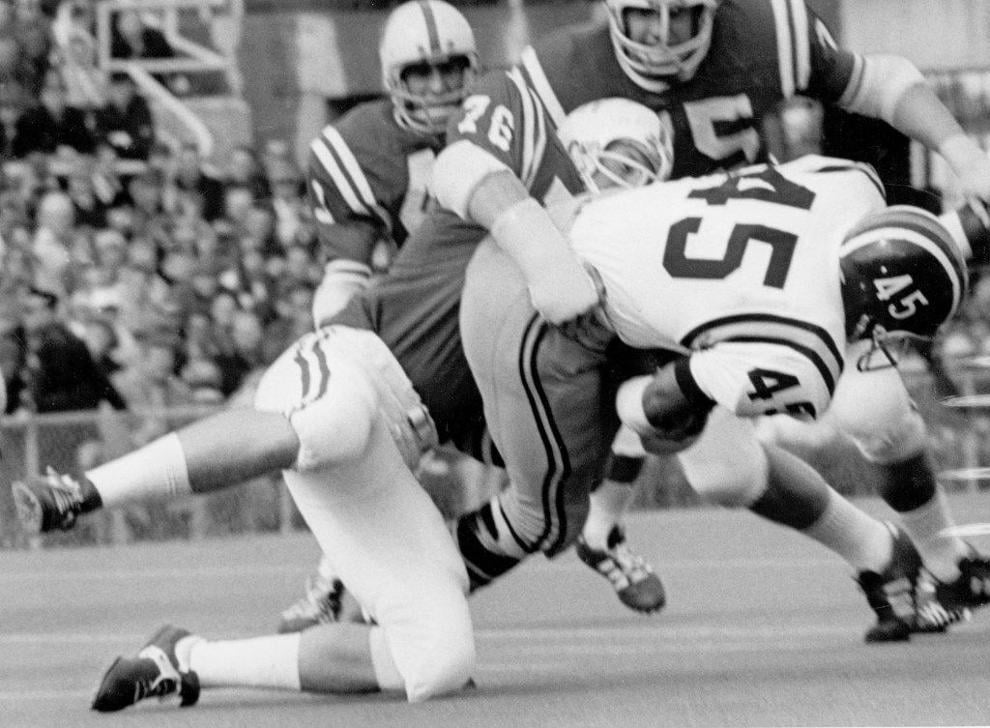 March to No. 1: Alert Nebraska Blackshirts Turn Mizzou into M-i-s-e-r-y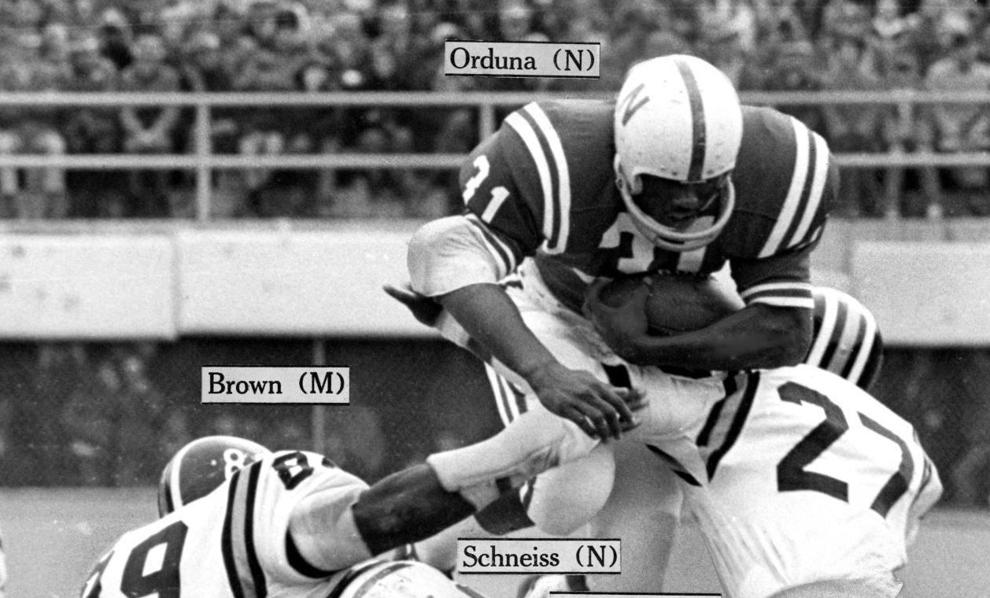 McKewon: After beating Missouri, 1970 Huskers got their first No. 1 vote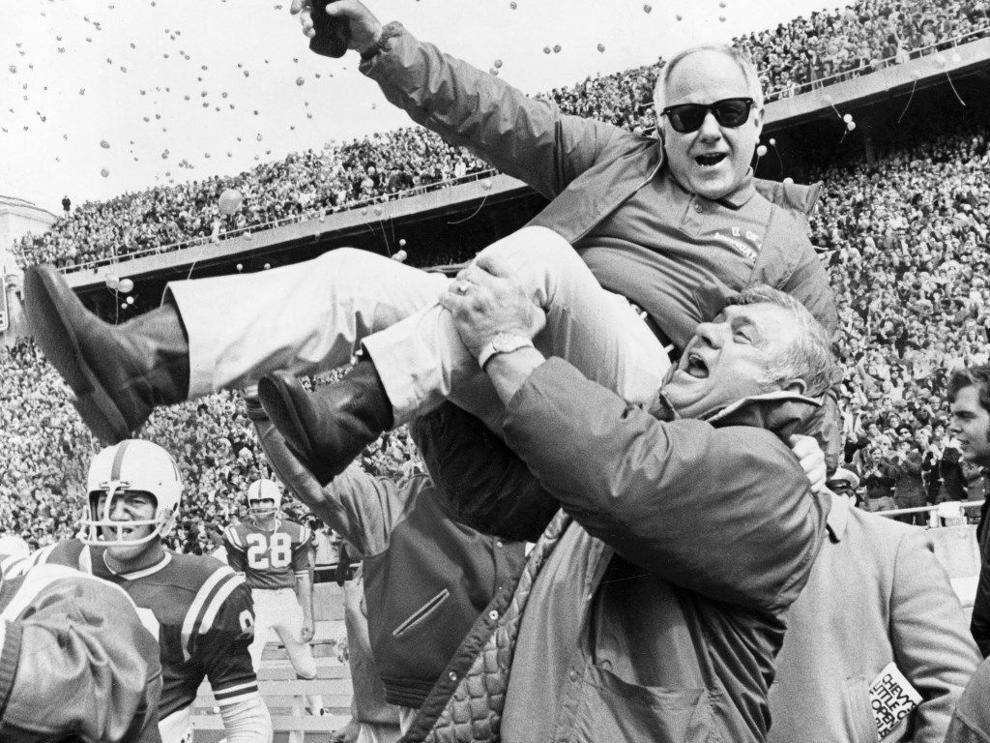 Huskers 'bruised' Missouri in 1970 Big Eight opener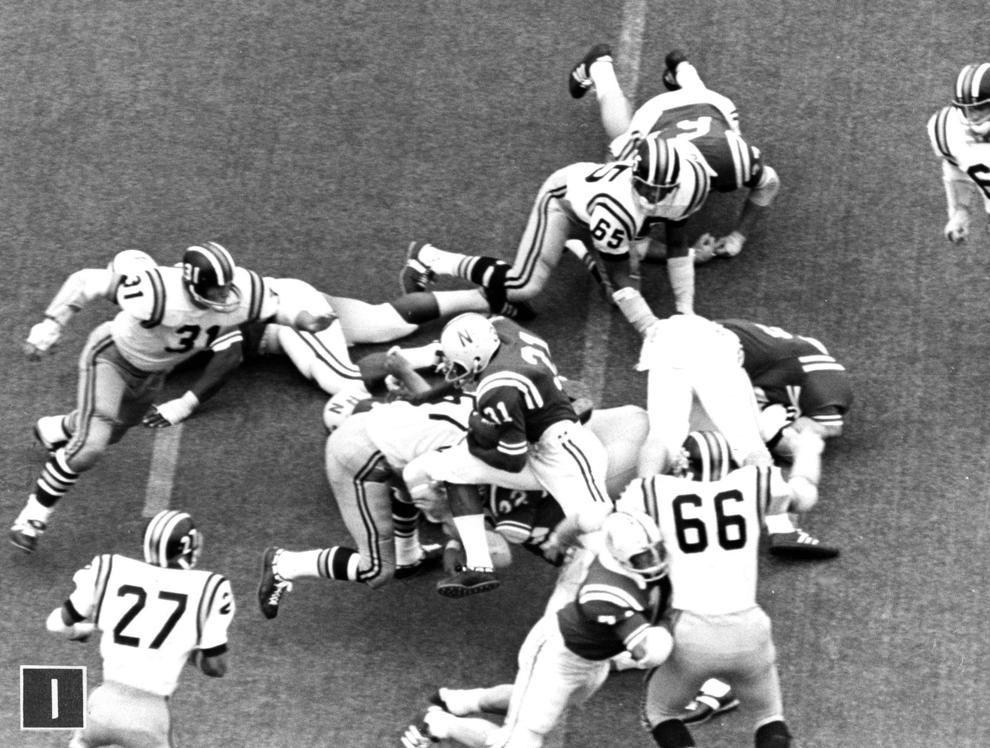 The 1970 Huskers didn't just have one great QB. They had two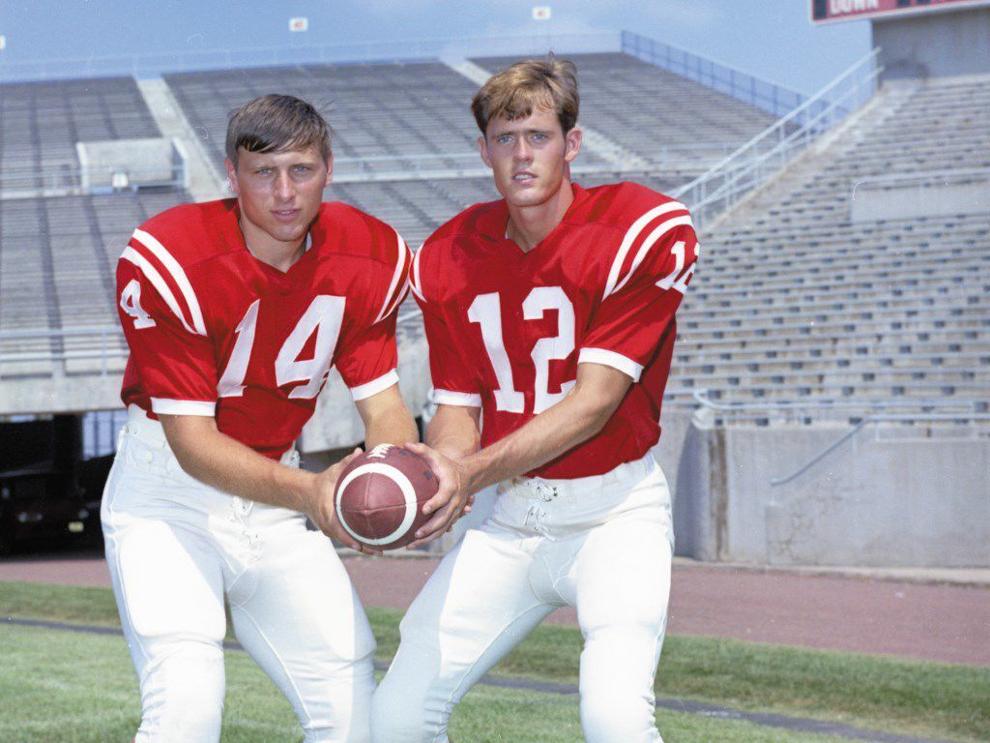 March to No. 1: Huskers Overcome Perky K.U.'s Lead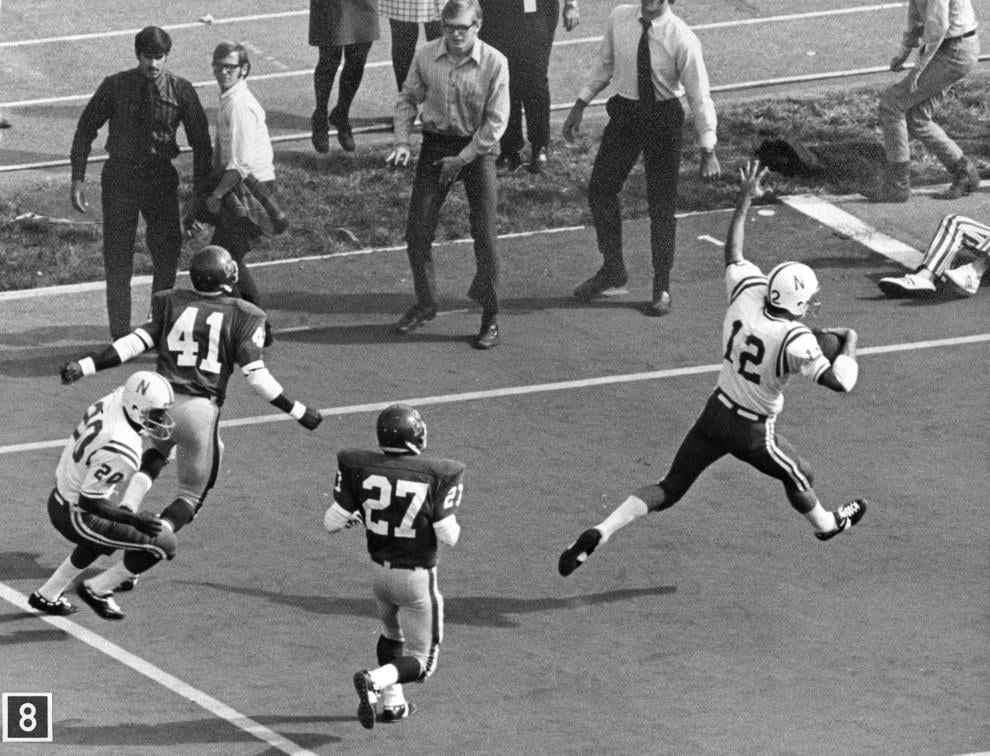 Kansas knew 1970 Huskers were 'fearsome' even before their game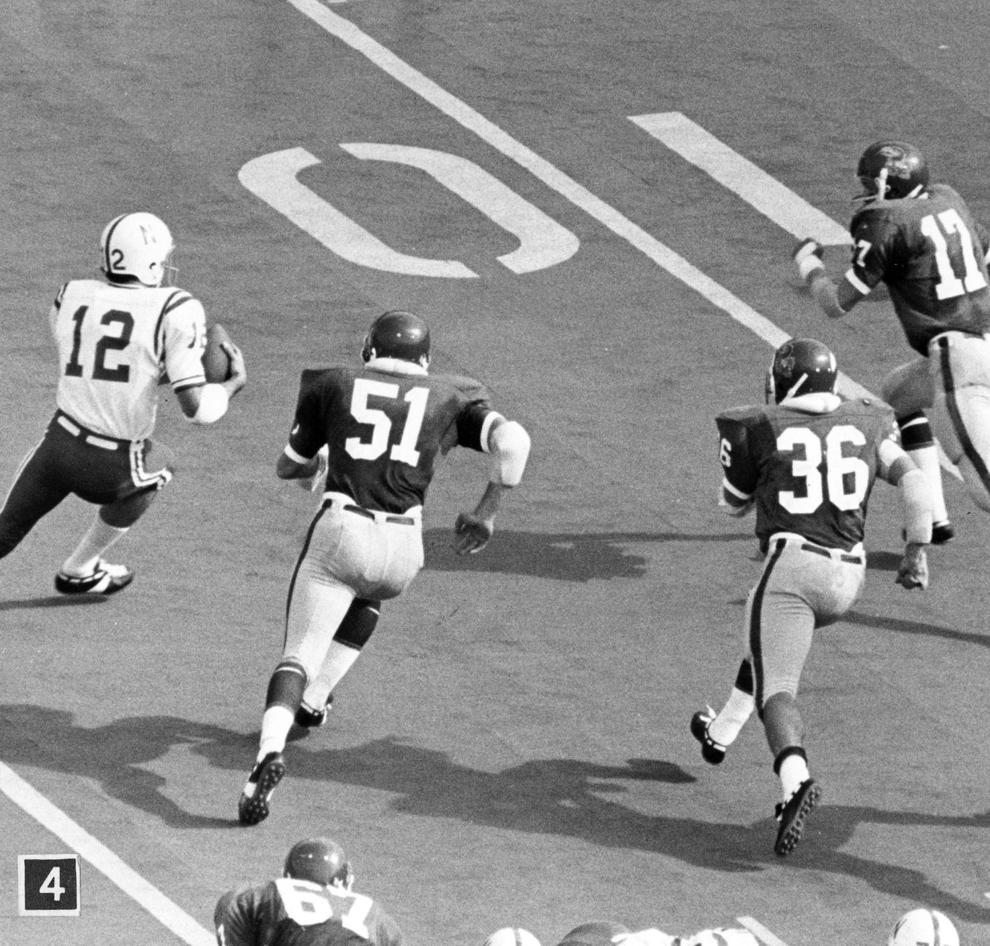 McKewon: What made Nebraska so hard to beat in 1970? The Huskers' backups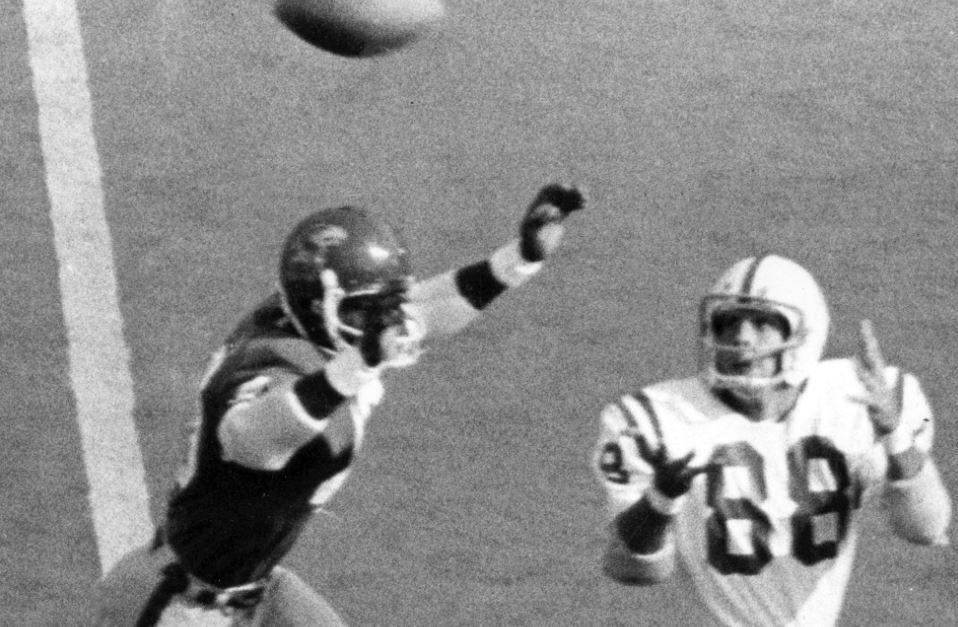 Nebraska's 1970 champions were built by Husker Power and a pole vaulter with a bad back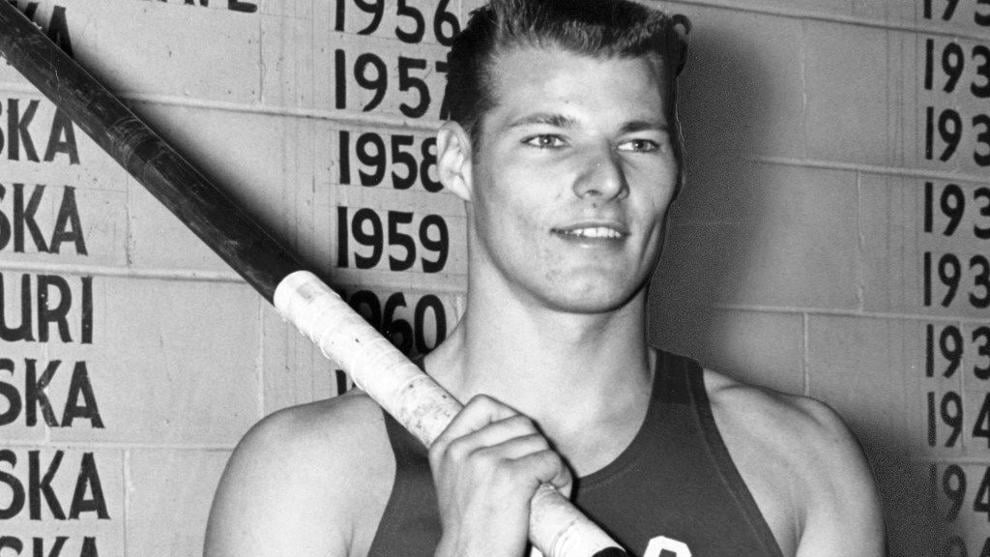 March to No. 1: Cornhuskers unsaddle Cowboys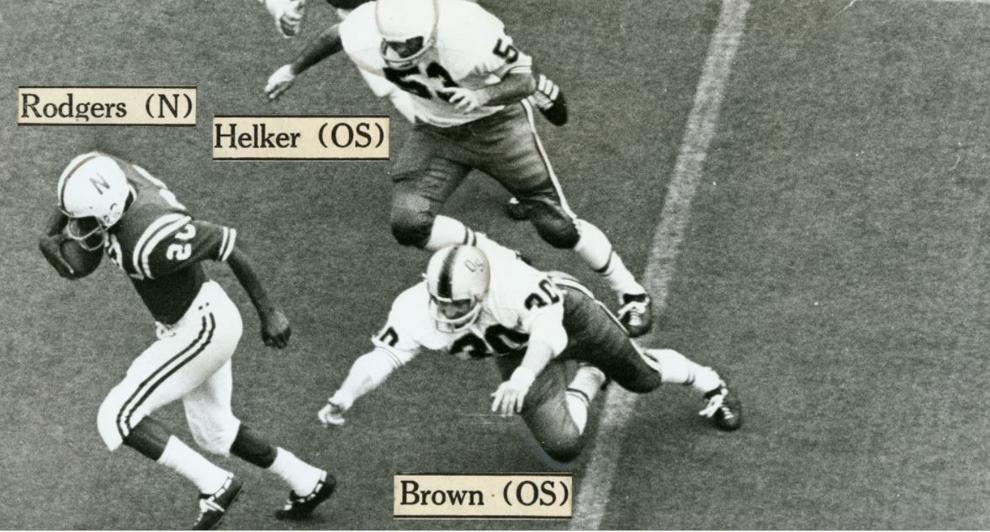 Chatelain: 1970 Huskers could throw knockout punches in so many ways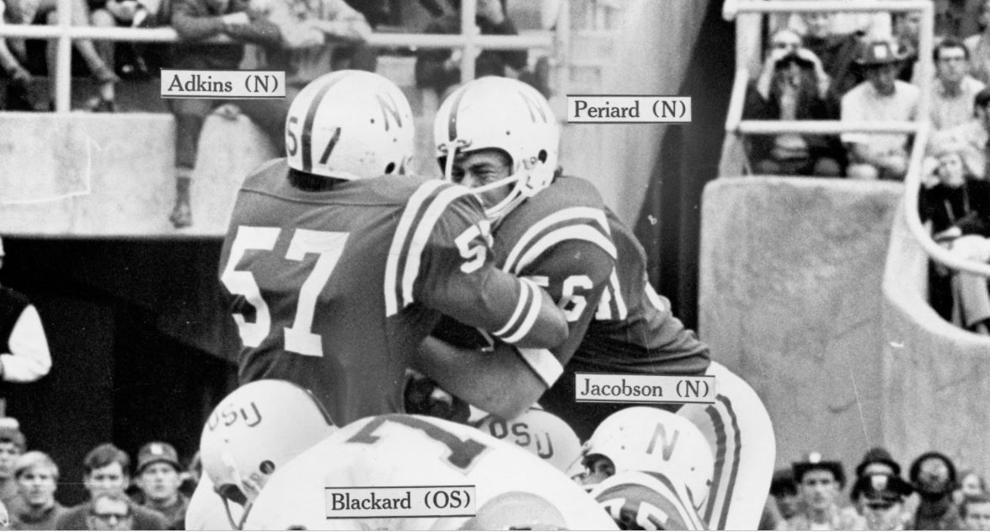 Huskers blended 'finesse, muscle and opportunism' in 1970 win over Oklahoma State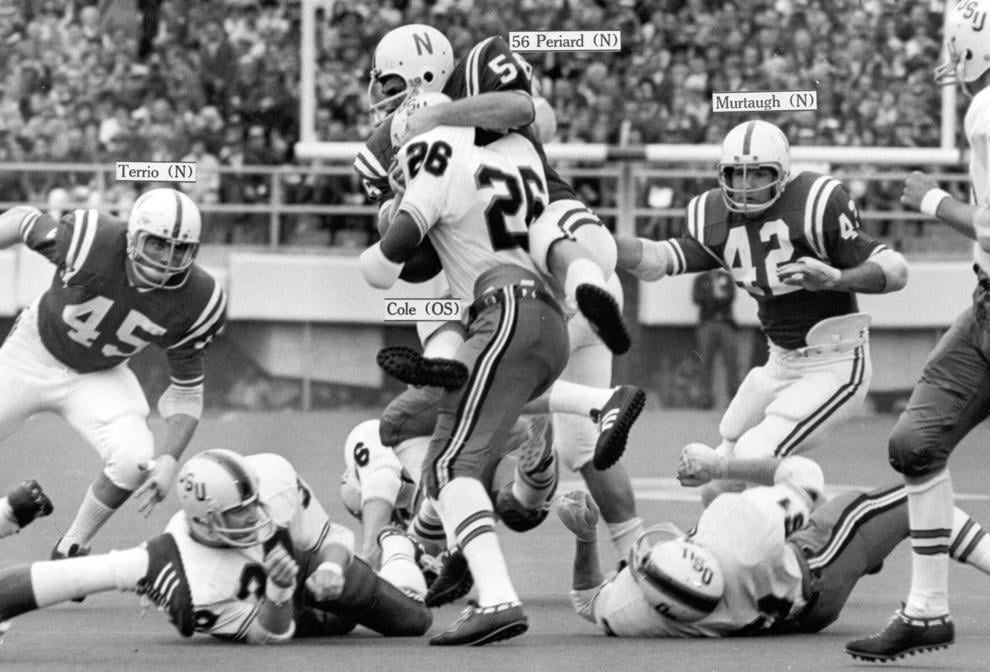 Nebraska had plenty of talent in 1970, but their coaches made the Huskers go the distance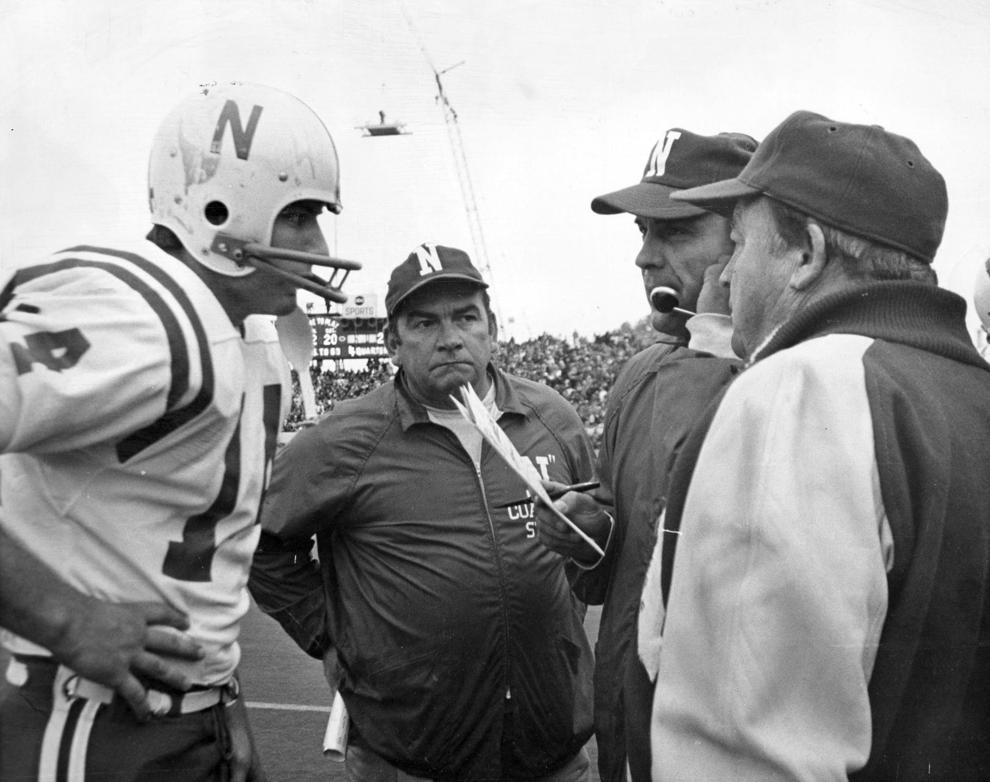 March to No. 1: Buffaloes are Vanishing, 29 to 13