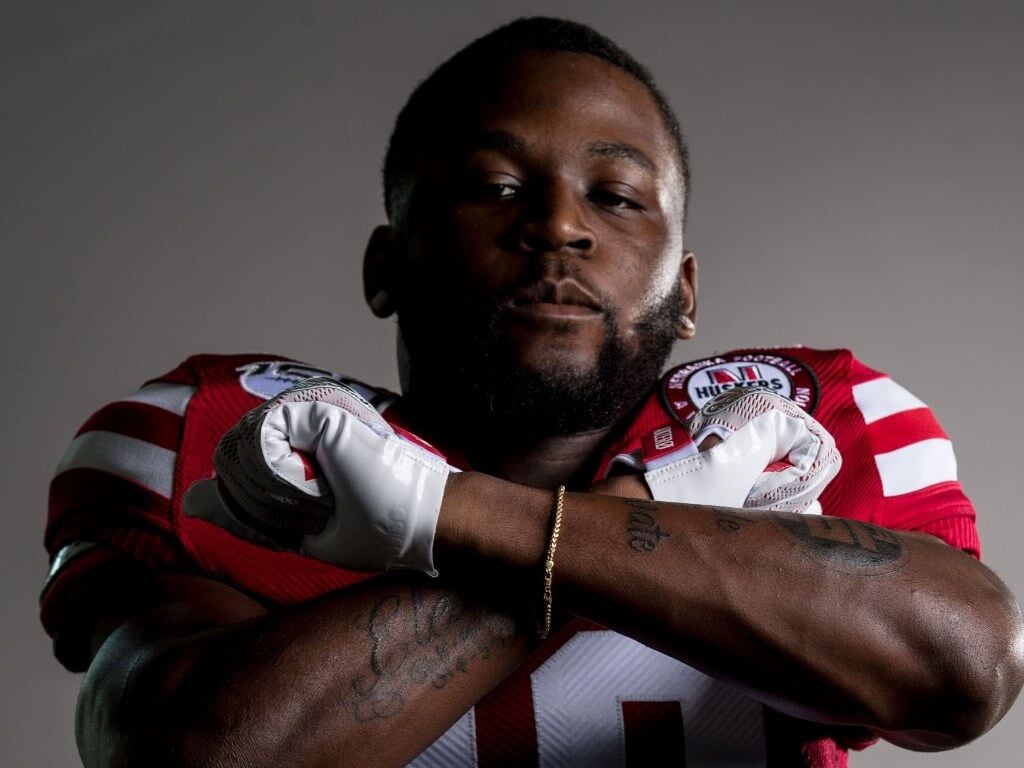 Another of Nebraska's most veteran defenders will return for a sixth season, further cementing what is setting up as an encore run for the Blackshirts in 2021.
Safety Marquel Dismuke is taking advantage of the pandemic-related eligibility freeze and will stay with the Huskers for another year, he announced on social media. The 6-foot-2, 215-pounder received All-Big Ten honorable mention in 2020, ranked fourth on the team in tackles (47) and set a career high in pass breakups (four). Among his highlights were a tipped pass against Northwestern that led to an interception and a 15-tackle outburst against Penn State.
The safety has started 20 consecutive games, including all eight last season.
Dismuke — from Calabasas High School in the Los Angeles area — is one of the few remaining recruits of former coach Mike Riley and the only successful member of the short-lived "Calibraska" push that included 2017 signees like Tristan Gebbia and Keyshawn Johnson Jr. Dismuke has played in 40 college games overall, collecting 158 tackles and a pair of forced fumbles.
"It's not like I was eager to play, but I was eager to get better," Dismuke said in December, reflecting on his career. "Once I got better, I saw I could play. So all that plays a factor. It's not your time when you think it's your time. But it's going to be your time eventually."
Dismuke's decision completes a near-total restoration of a starting secondary that could have lost everyone this offseason. But after senior cornerback Dicaprio Bootle elected to turn his attention to the NFL, junior corner Cam Taylor-Britt decided to return and senior safety Deontai Williams opted to come back for a fourth year in Lincoln.
Defensive backs coach Travis Fisher said in December that Dismuke had done a "great job" for Nebraska and was a key part of the secondary's overhaul when Scott Frost arrived before the 2018 season. He predicted at the time that all of his players would be anxious to process their options after the year ended.
"They're going to ask for advice," Fisher said. "They're going to want to talk and I'm going to want to talk. Then it's going to be a decision that's going to be made and that decision's going to have to be for the best for them."
---
Our best Husker football photos of 2020