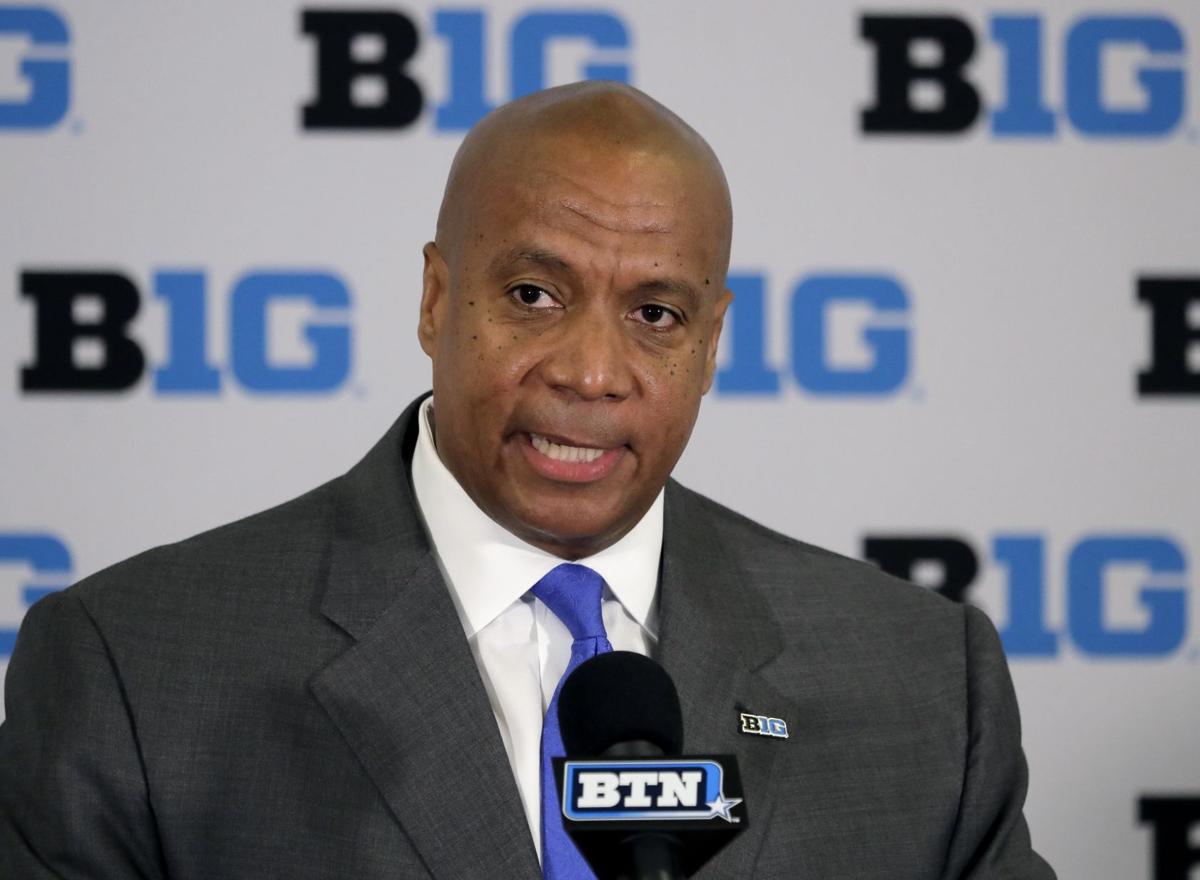 LINCOLN — Nebraska Athletic Director Bill Moos considered it a win on Aug. 5 when, after delays, the Big Ten finally announced its 2020 football schedule with a televised special on its own network. At long last, a 10-game schedule — starting just before Labor Day — with built-in flexibility to move games around as needed in the middle of a coronavirus pandemic.
But, as the days marched on, Moos understood the league's interest — as determined by the Big Ten presidents and chancellors — had quickly waned in even attempting that schedule.
"As we got closer to the decision, I got less and less confident we were going to be playing," Moos said.
There was a reason for that: Moos remained in consistent communication with his boss, UNL Chancellor Ronnie Green, who was in full support of the Big Ten playing a fall season but, more importantly, kept Moos informed of the opposite sentiment growing among other Big Ten leaders.
Green did that because the presidents and chancellors weren't in the same Zoom meetings as athletic directors. Athletic directors weren't in the same Zoom meetings as medical personnel, either. Seasoned athletic veterans like Moos, Wisconsin's Barry Alvarez, Penn State's Sandy Barbour and Ohio State's Gene Smith were left out of key discussions that shaped the league's decisions.
Instead, first-year Big Ten Commissioner Kevin Warren was in those meetings as the athletic directors' voice.
Warren was aware, for example, that every Big Ten athletic director was in favor of playing a fall football season. Moos said he, Ohio State's, Penn State's and Michigan's A.D.s pushed hardest, but there was unanimous agreement, Moos said, in wanting to play.
"He knew where we were coming from, and he was the messenger to the presidents and chancellors," Moos said.
As easy as consistent Zoom meetings between all parties would have been — all it takes is a computer and a room without chaos — they didn't happen.
"I knew where our people stood, but I would have liked to have been in the room when they expressed it to the commissioner and our presidents and chancellors," Moos said. "The commissioner was operating in silos, and the silos weren't connected. And, in the end, that created varying degrees of communication not being delivered."
Rampant confusion over the past week — various Big Ten leaders couldn't even agree on if there was a true vote to postpone — was a byproduct of Warren's approach.
In several interviews with national media outlets after he wrote the letter explaining the Big Ten's decision — The World-Herald has requested a chat with Warren five times — Warren said he would have improved internal communication between parties.
"What I would have done differently is I would have brought all the parties together," Warren told Yahoo Sports.
Why wouldn't Warren have done such a basic thing in the first place? Moos didn't speculate. He said Warren, in taking over the job Jan. 1, "was dealt a bad card" when 2 1⁄2 months later, COVID-19 shut down all of college sports, including the Big Ten basketball tournament on its second day. Warren's honeymoon was over. The ambitious schedule Moos said Warren had planned to see multiple competitions on every campus was scrapped. As it is, he's spent a half-day on NU's campus, watching an indoor Husker beach volleyball match.
While Warren had a stint as a player agent — Husker legend Will Shields was one of his clients — he's spent most of his career as an NFL executive with the Rams, Lions and Vikings. It's a very different job path than most athletic directors take either through the coaching or administrative ranks, spending years in and around college athletes and the apparatus that supports them.
"Kevin's still learning — he's never been involved in college athletics," Moos said. "To walk in as a commissioner of one of the most prestigious and storied conferences, and to be faced with this challenge, I think we're all learning. But he has a room full of athletic directors who had, all told, hundreds of years of experience that I think maybe he would have drawn upon more than he did."
Moving forward, that's likely to happen.
The league's football heavyweight, Ohio State, at the very least, appears insistent upon it.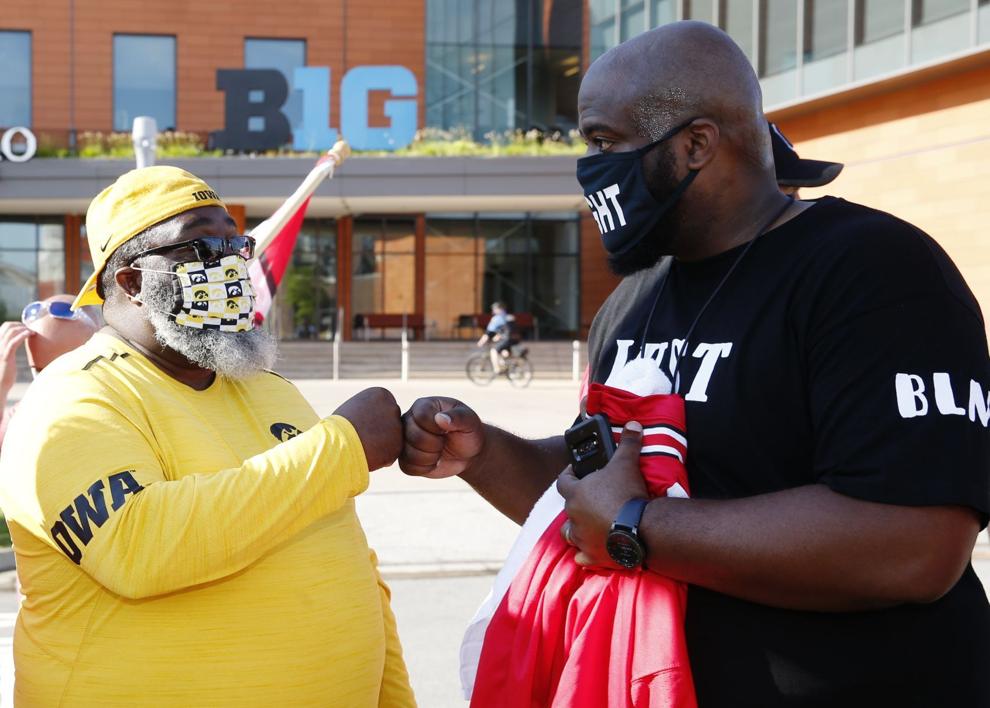 Buckeyes have a lot to lose
Urban Meyer waited one season until he put his new league on blast. The Ohio State coach, who'd won two national titles at Florida, had just ripped off in 2012 a perfect 12-0 season that NCAA penalties, prohibiting postseason play, had cut short. That year, which featured a 63-38 win over Nebraska's best team in the Big Ten era, was a Buckeye statement for the future.
On a Columbus-area radio station in February 2013, Meyer lit up his own league for its lack of recruiting prowess.
"I don't know enough about what goes on in the other programs," Meyer said. "I know I have a lot of respect for the tradition and their historical success they have. But we do need, as a conference, to keep pushing that envelope to be better."
Broadly speaking, Big Ten programs did step up their recruiting game. Ohio State still dominated the league in that category — and every other category on the field, too.
In the years since Meyer arrived, the Buckeyes have won four Big Ten titles — including three straight — and lost just five league games. OSU is 8-0 against rival Michigan, 7-0 against Wisconsin and 7-1 against Penn State. Eight of its past nine recruiting classes have been ranked in the nation's top 10 by 247Sports composite service, and its 2021 class is ranked No. 1.
Ohio State has produced 45 picks in the past five NFL drafts, 13 of which were in the first round.
None of OSU's Big Ten peers come close to that track record.
Alabama and Clemson. And they are still on track to play this fall. To use a tech company example: Apple and Facebook are still operating at full blast, while Google's offices have been closed by a committee of much smaller web browser companies that Google is obligated to obey.
When the Big Ten pressed the postpone button, the ACC and SEC pressed on. Those conferences may still see their seasons derailed by health and safety issues — if they do, it makes Warren and the Big Ten's decision look wiser — but, if those leagues can pull off a season, replete with a College Football Playoff and Heisman Trophy race, the Buckeyes and their quarterback, Justin Fields, will be on the sideline, and the Big Ten's decision will have put them there.
Nebraska temporarily lost a lot in the Big Ten's decision. Ohio State may have lost even more.
"I think Ohio State had a chance to win the national championship," Moos said. "Gene (Smith) even said, 'I'm going to cut to the chase: I've got a national championship contender here.' And they're not going to get to do that now. I don't know if their fans were as adamant about the season; I'm going to guess they were.
"I see where he's coming from, and he was an ally with us in really hammering home playing a fall season and how things came down, and all that. He continues to be."
And since last Wednesday, just as the national media were finishing up their criticism of Nebraska's desire to play a football season, OSU has been the loudest Big Ten voice for football.
» Even as the Buckeyes explored, like Nebraska, if they could play an alternate schedule in fall 2020, OSU coach Ryan Day said any 2021 season should start quickly, in January, so as to keep many of the Buckeye players who will get picked in the 2021 NFL draft from leaving too early.
» Fields started — and promoted on Twitter — an online petition asking the Big Ten to play a fall season.
» The father of OSU cornerback Shaun Wade became the most vocal and visible parent in favor of playing a fall season. Randy Wade even led a small protest Friday in Chicago.
"It's not a good thing to have a kid disappointed over something he can't control," Wade said. "And what you try to do is, you try to make sure the next time that happens, that you do everything you can so he won't have to feel that same feeling again."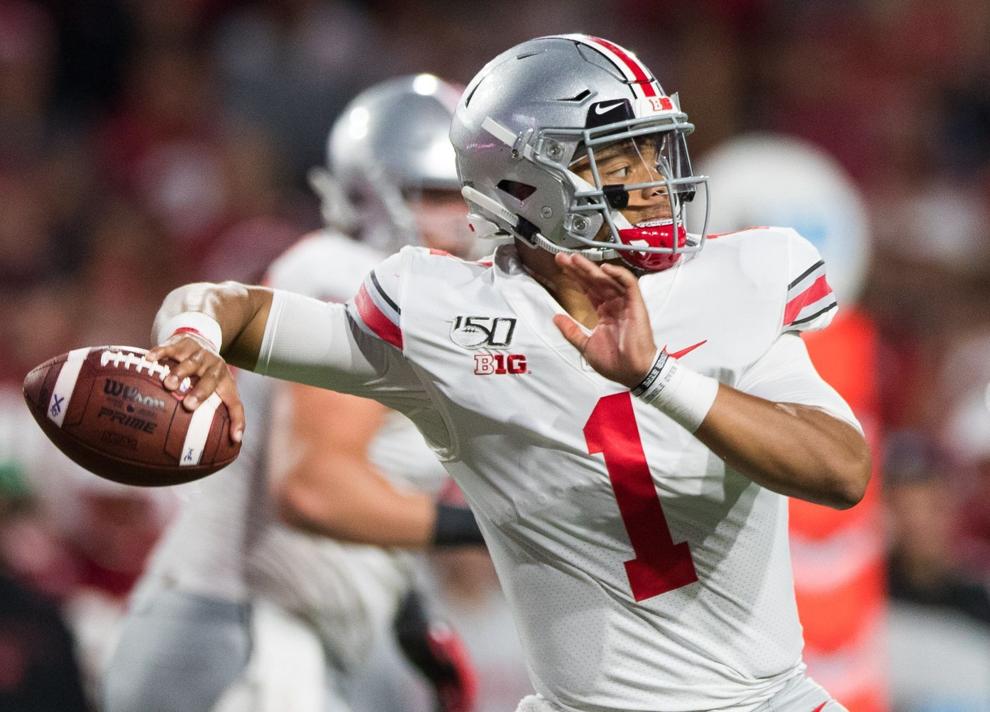 Which is why a statement sent out by Smith, the OSU A.D., just after Warren's letter, is notable.
Smith's statement doesn't address Warren by name or even address his letter. It is, instead, about Ohio State's intent going forward.
"We are actively planning for the winter and spring seasons for all sports, including the return of football," one key line of Smith's statement read. He characterized the Big Ten's decision to postpone sports as a "temporary delay." Smith — and Warren — also mentioned the Big Ten's Return to Competition Task Force.
That task force — composed of presidents and chancellors, athletic directors, coaches, medical personnel and senior women's administrators — is precisely the kind of cross-pollinated group of voices that may have changed the trajectory of the league's first decision.
The balance of power shifts when a Scott Frost is on equal ground with a medical professional. For example, Frost — whose athletic department just hired two more sports psychologists — tangibly knows the pulse of his players' mental health and can communicate concrete examples to presidents and chancellors who may be two layers removed from the student-athletes. Athletic directors can unpack the ripple effects that come with league teams collectively losing a billion dollars in revenue.
The loss of a potential championship or Heisman Trophy? That matters, too. Fields, who finished third last season, would have been the odds-on favorite in 2020.
Perhaps the virus' spread cancels the fall 2020 season. Perhaps the winter 2021 campaign is out, too, and college football grinds to a halt until next summer. But if the ACC, Big 12 and SEC are successful in playing a season, and the Big Ten has to watch that unfold, Moos is concerned that, by January, fans' appetite for the game will be gone the way he says it is for the NBA playoffs, which are currently taking place in a bubble without fans.
The Big Ten isn't going back on its decision now. It dealt itself this hand, with Warren using a process that's not likely to be on the table again.
"In my experience, in both the Big Ten and Pac-12, when we've had meetings with the presidents, chancellors, athletic directors and commissioner, I thought it was very fruitful and helpful to get answers right there," Moos said. "It's not, 'I've got to get back to you after I check with my coach,' it's (the A.D. saying) 'My coach feels this way.' We never had that in this situation."
---
The Big Ten football stadiums
The Big Ten football stadiums
Beaver Stadium (Penn State)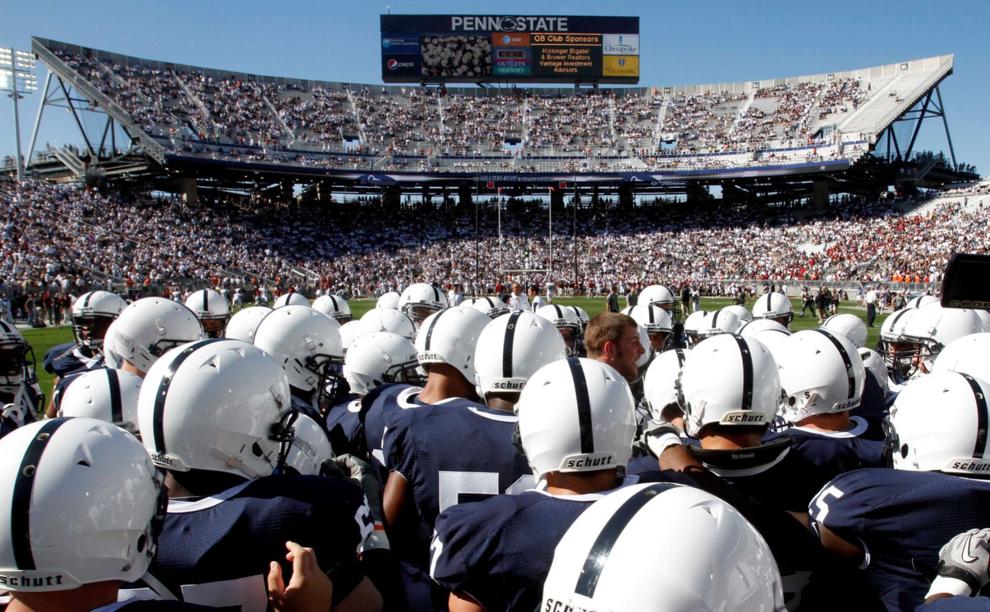 Camp Randall (Wisconsin)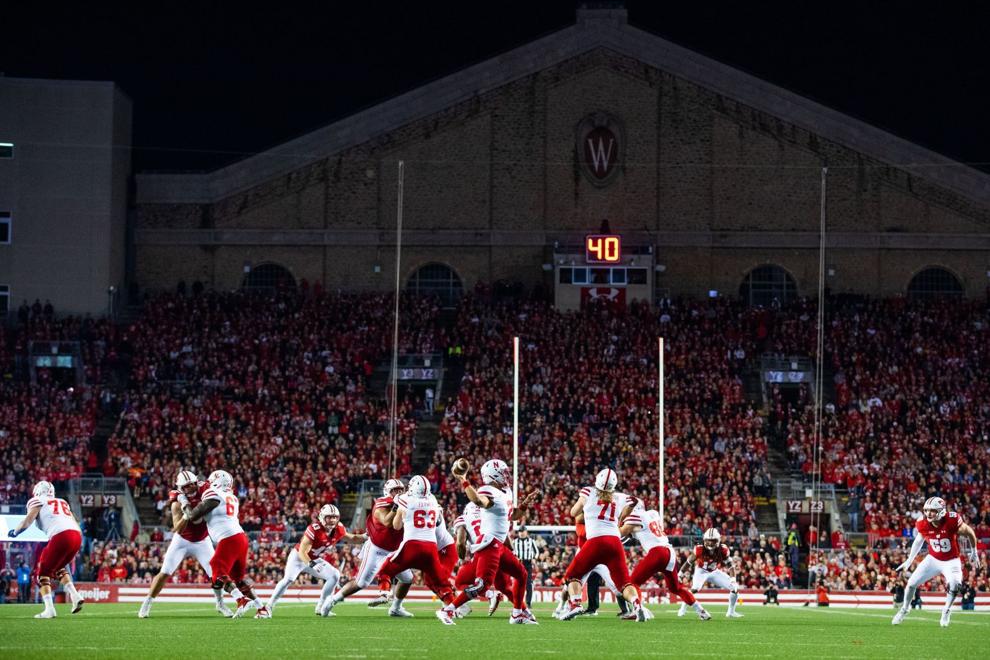 Kinnick Stadium (Iowa)
Maryland Stadium (Maryland)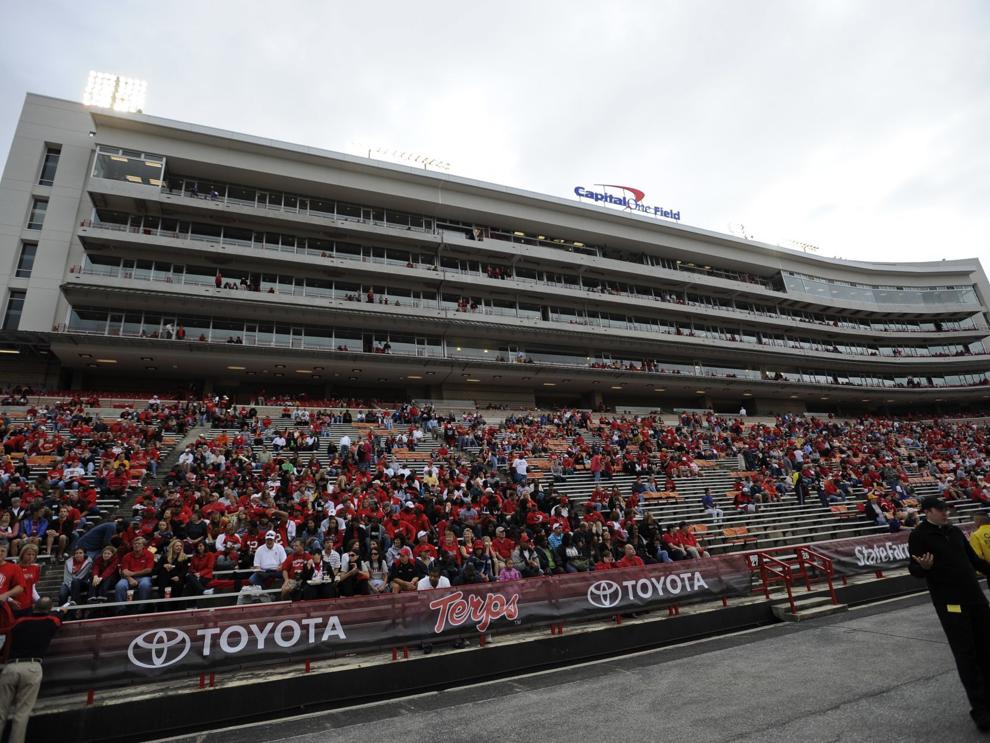 Memorial Stadium (Illinois)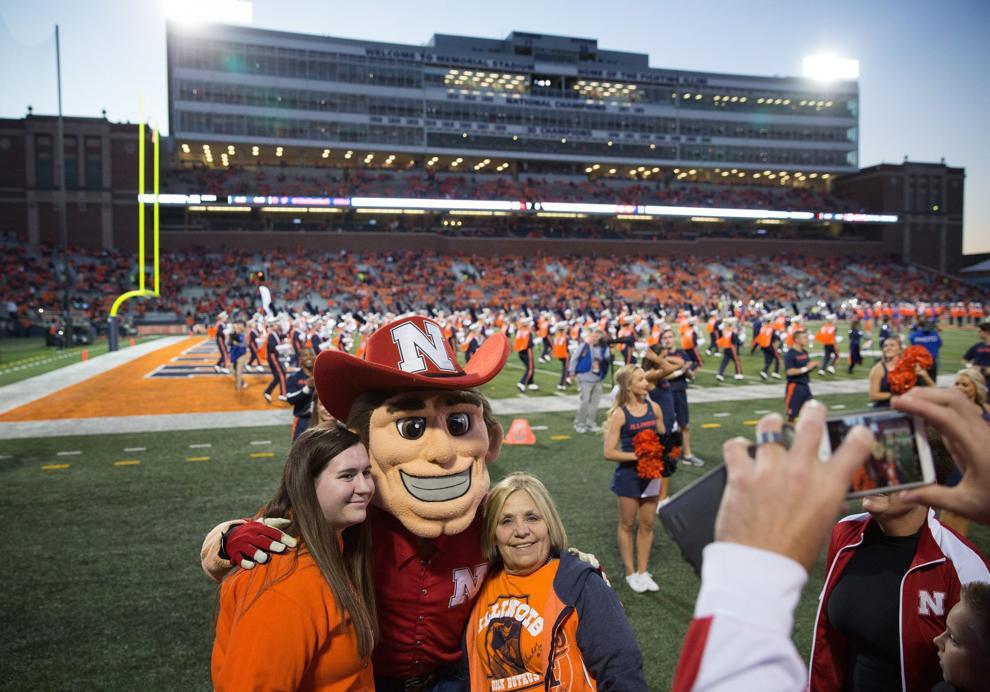 Memorial Stadium (Indiana)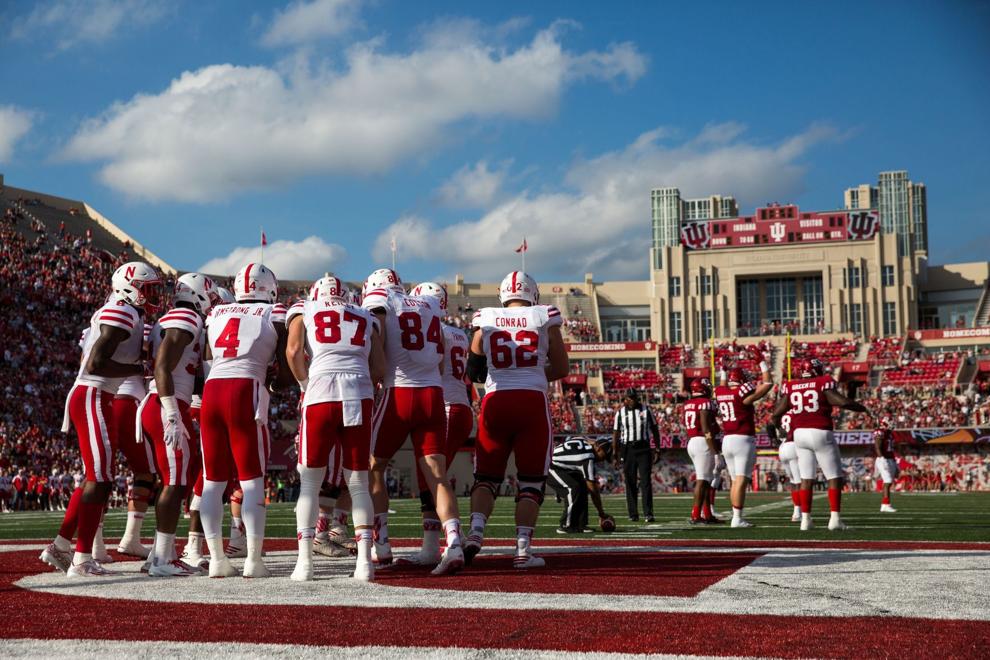 Memorial Stadium (Nebraska)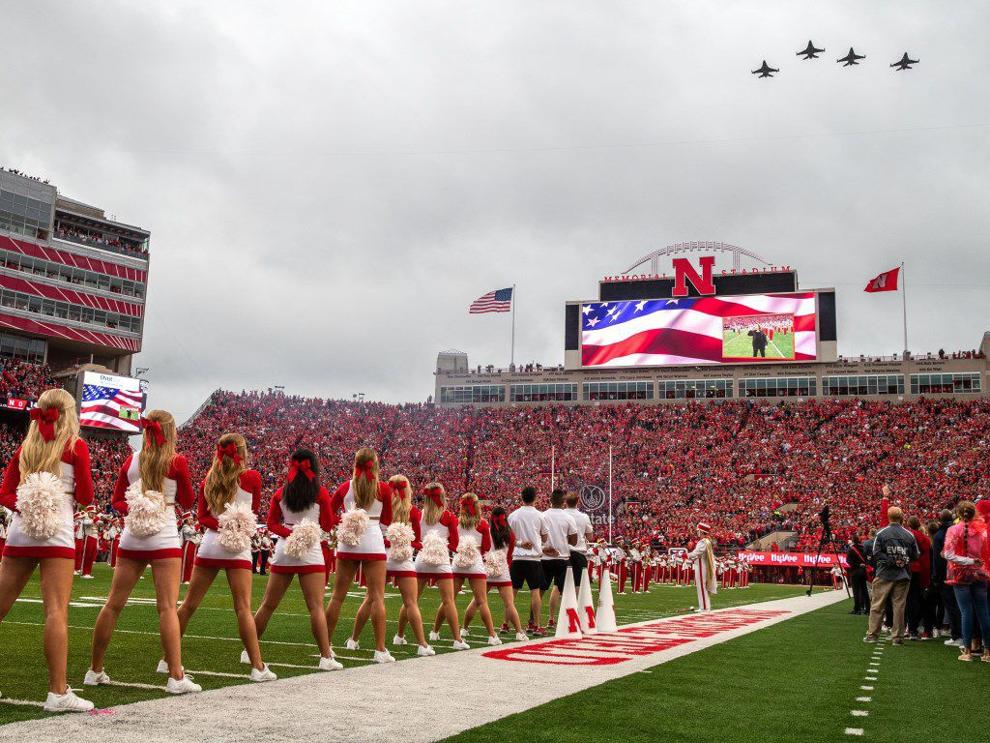 Michigan Stadium (Michigan)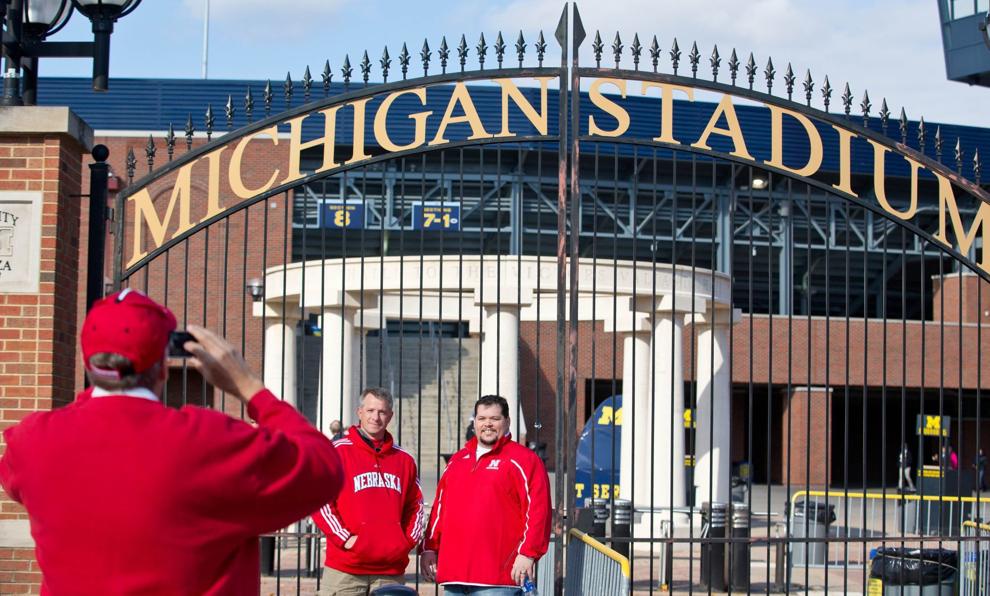 Ohio Stadium (Ohio State)
Ross-Ade Stadium (Purdue)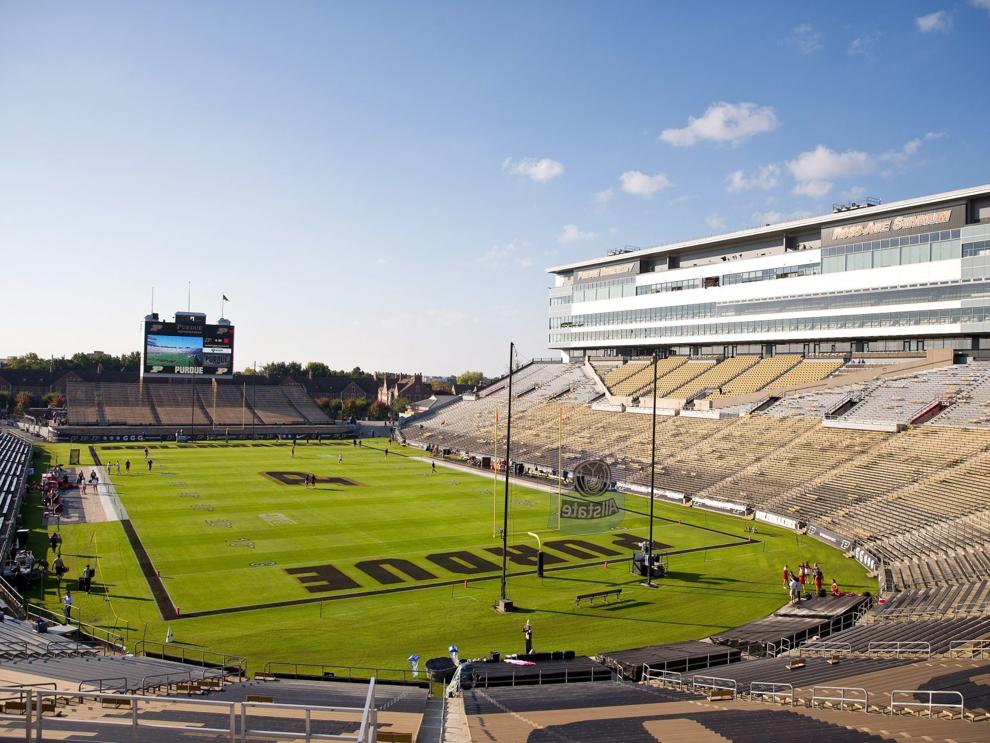 Ryan Field (Northwestern)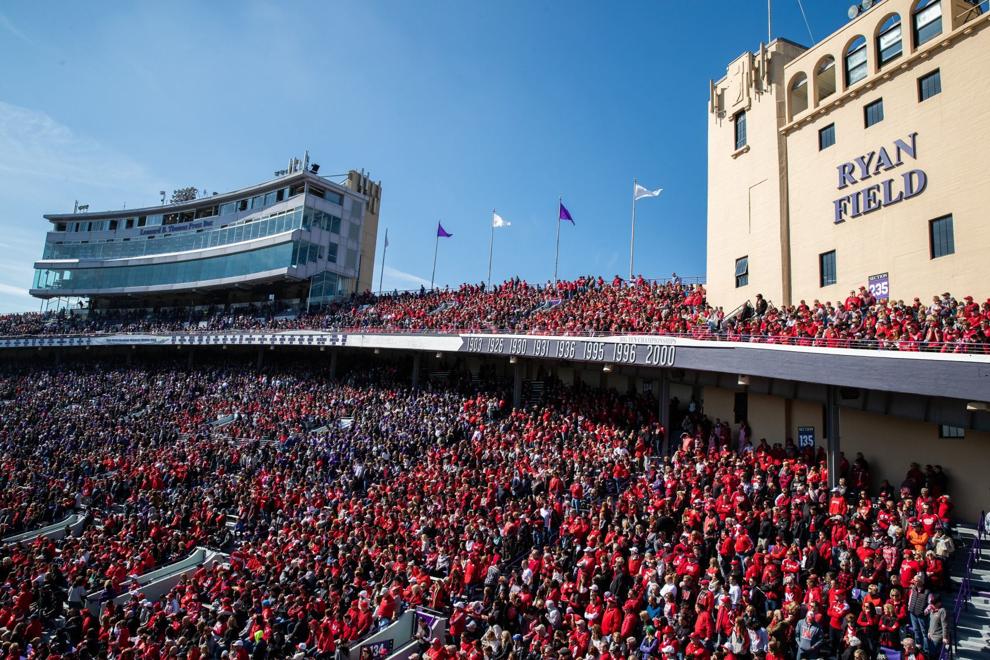 SHI Stadium (Rutgers)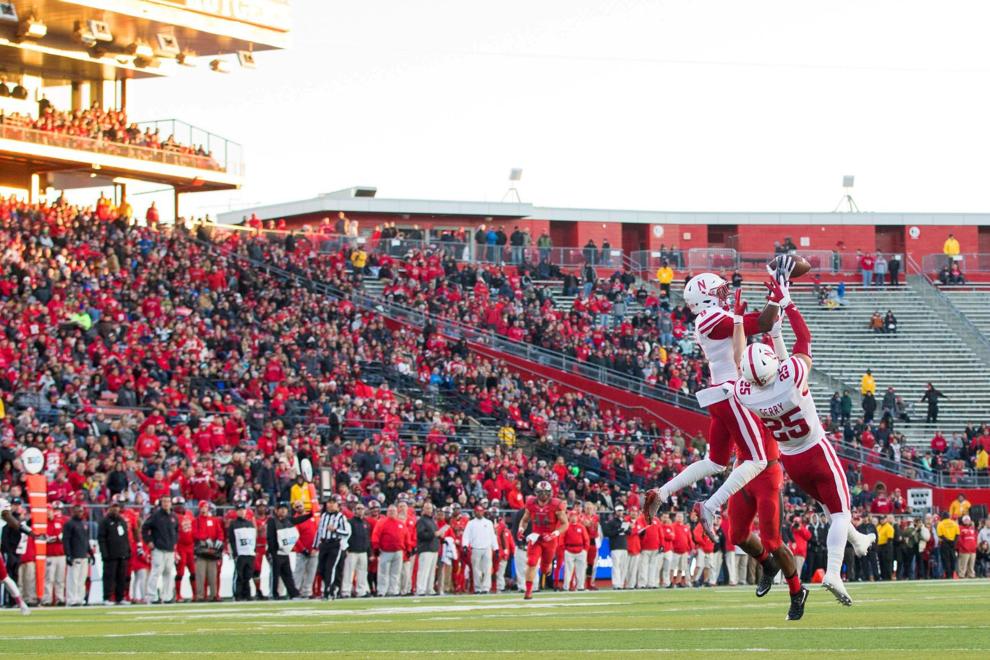 Spartan Stadium (Michigan State)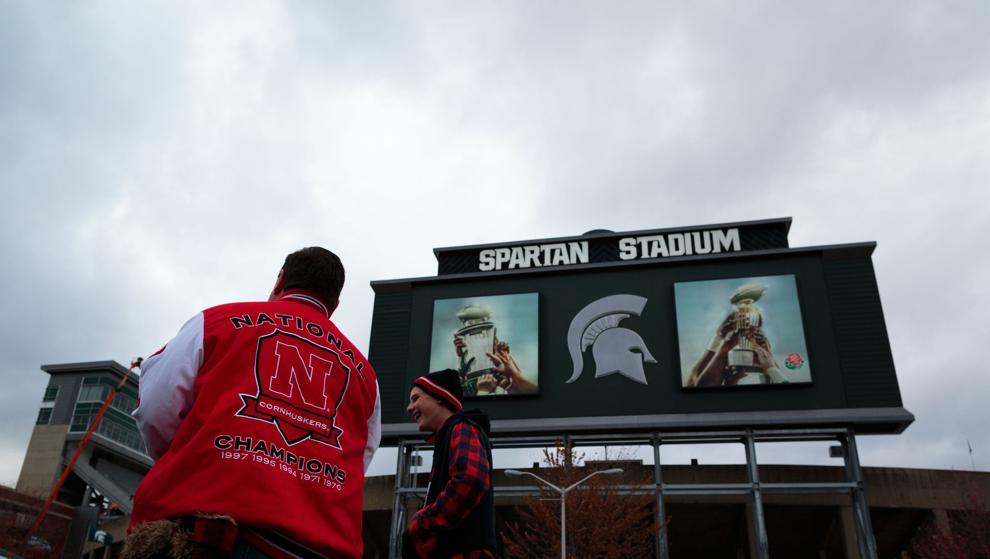 TCF Bank Stadium (Minnesota)