2020 marks 50 years since Nebraska football entered the history books with its first national championship season. The 1970 Huskers, coached by the legendary Bob Devaney, broke through on a grand night that capped a grand season, giving momentum to a fan base whose fervor has barely waned to this day. Each week, through the beginning of January, The World-Herald will revisit the 1970 season, allowing readers to relive the first Husker national title and get to know — again — the players and coaches who made it happen.
LINCOLN — Guy "The Fly" Ingles — all 5-foot-9, 160 pounds of him — was one of the great receivers in Nebraska lore, catching 80 passes for 1,234 yards and 11 touchdowns in an era when the Huskers averaged roughly 25 passes per game.
But on one of the biggest catches of Ingles' career — a 80-yard touchdown in a 41-20 win over Kansas — it didn't hurt that he was on the field with one of the best players in Husker history.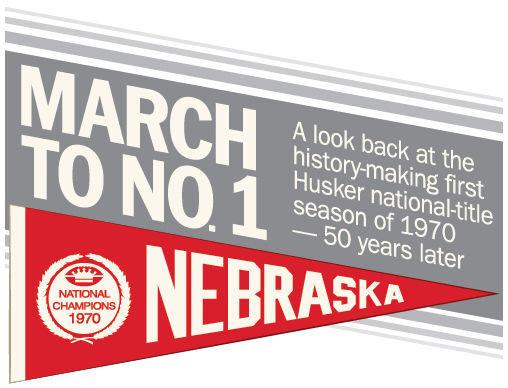 Johnny Rodgers was one hell of a player. He was a pretty good decoy, too.
NU trailed the Jayhawks 20-10 in the first half. KU's run game, diesel-powered by John Riggins, was at full blast. An undefeated season was on the ropes for a few seconds, until playcaller Tom Osborne dialed a play-action pass from quarterback Van Brownson. Rodgers, of course, was the first option. The Jayhawks blanketed him with a primary defender, a linebacker and a safety.
Ingles, working against Kansas safety Willie Amison, was all alone, working a post route. Brownson's pass was perfect. Ingles caught the ball in stride and scampered home.
That's how great teams punch back.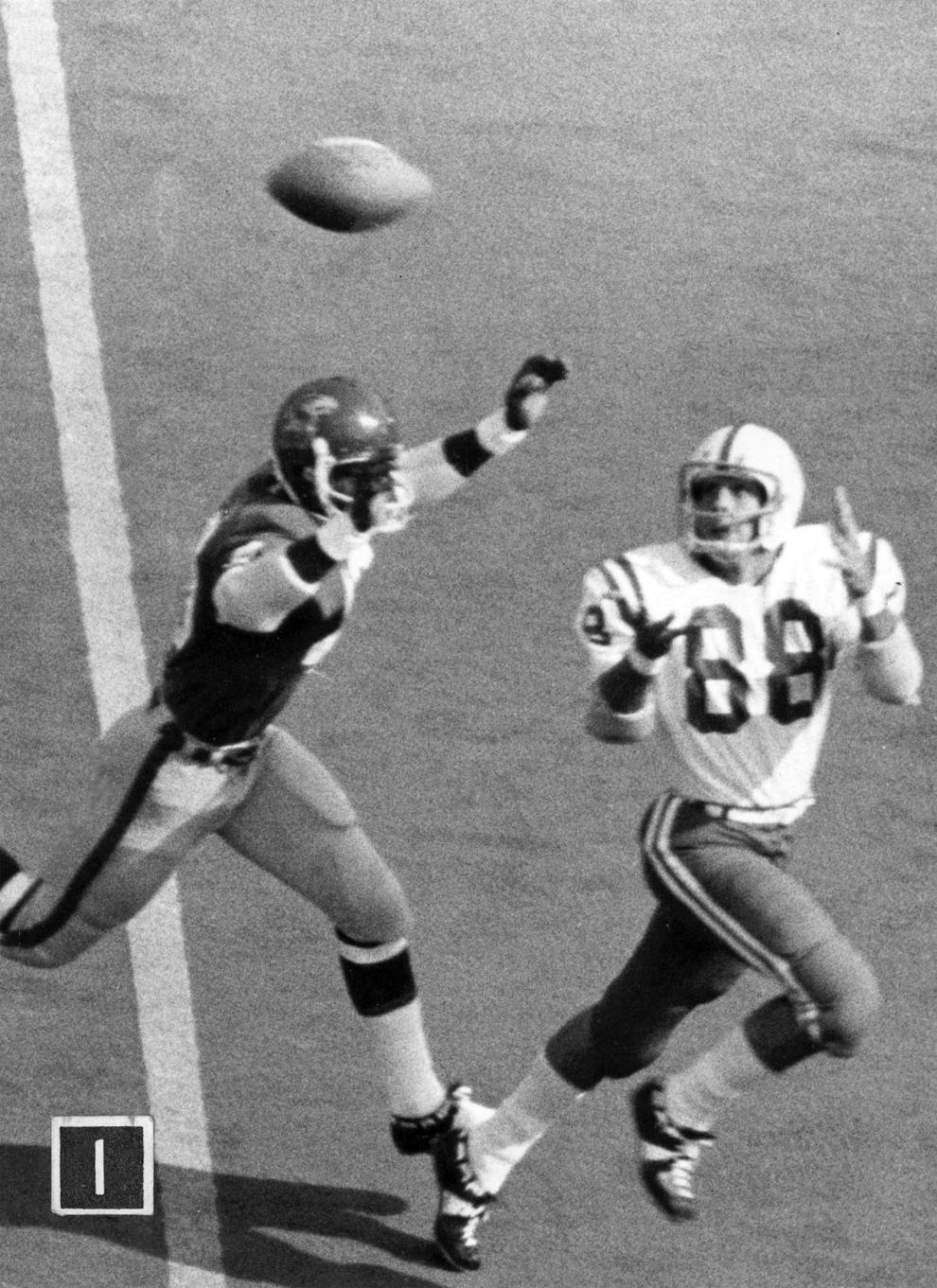 "The safety usually went with Johnny Rodgers and that left my man with me, one-on-one," Ingles said after the game. "It is a long ways for a cornerback to follow me."
"It was as finely executed a pass as you'll see in football," coach Bob Devaney said after the game.
Also, it was the spark Nebraska needed. KU didn't score again in the game. The Huskers piled on 24 more points.
"The long pass to Guy brought us right back into the game," Brownson said last week. "Then we methodically won, running and passing. And then the defense. I can't tell you enough about the defense we had the three years I played. The defenses were the biggest reason we were as successful as we were."
Indeed, NU had playmakers all over, starters and backups. Part of what made Nebraska so hard to beat over four quarters was the quality of players after the top group.
NU had Joe Ordnua and Jeff Kinney. It had an elite defensive lineman in Larry Jacobson, a future NFL linebacker in Willie Harper and a young defender named Rich Glover. You could beat the Huskers for a quarter. Maybe two. Maybe you could hang for four quarters. But by game's end, NU had more dudes than the other team. That was true for two straight seasons.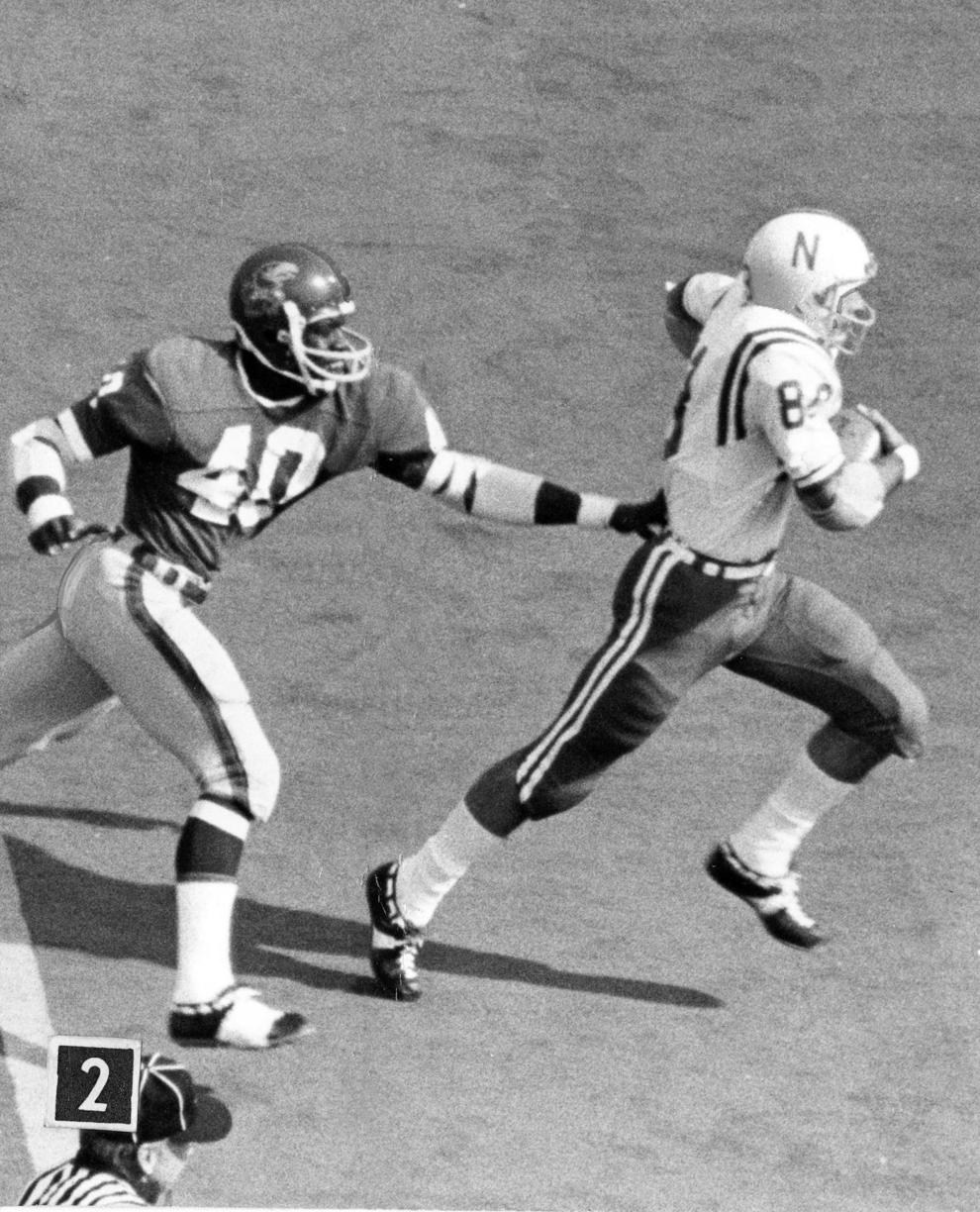 "We were so good — two deep, at all positions — that we have maybe been rated Nos. 1 and 2," Brownson said. "That's how many good athletes we had on that football team in '70 and '71. In '69, we might have been one of the top teams in the country, the way we were playing. And it's all because you get to practice against people that are as good as you are."
At the time of the KU win, NU was deemed the fourth-best team in the country. That was one spot up from the week before because of Mississippi's 30-14 loss to Southern Mississippi, a stunning upset in which Archie Manning threw 56 times. The Huskers still trailed Texas, Ohio State and Notre Dame, which beat Missouri 24-7 one week after the Tigers lost 21-7 at NU.
Missouri coach Dan Devine said after the Notre Dame loss that the Fighting Irish were the nation's best team.
"If there's anybody better than Notre Dame, I haven't seen them yet," Devine said of the team quarterbacked by Joe Theismann.
Pollsters agreed with Devine for another month and a half.
NU was bound to be stuck at No. 4 for a while, given the teams in front and other squads creeping up. Auburn was vying to be the best team in the South and had an undefeated record. Air Force, the only team to beat Devaney's great 1963 team, was 6-0. And at No. 5, just behind Nebraska, was Michigan. Under second-year coach Bo Schembechler, the Wolverines were coming off the first of eight straight wins over rival Michigan State. Stanford, the eventual Rose Bowl team, was making a move. So was eventual SEC champion Tennessee, which lost to Auburn in Week 2.
The giants of the sport hovered all around the Huskers, who had Oklahoma State — one of the Big Eight's weaker teams back then — next on the slate. Devaney was undefeated against the Cowboys, but that 1968 game — a 21-20 Husker win — had been a little too close for comfort.
Nebraska would make sure to leave no doubt in Memorial Stadium this time.
---
March to No. 1 series
March to No. 1 series
Keeping legendary Huskers together falls on shoulders of 'Red Beran'
Shatel: Remembering the first Husker football champions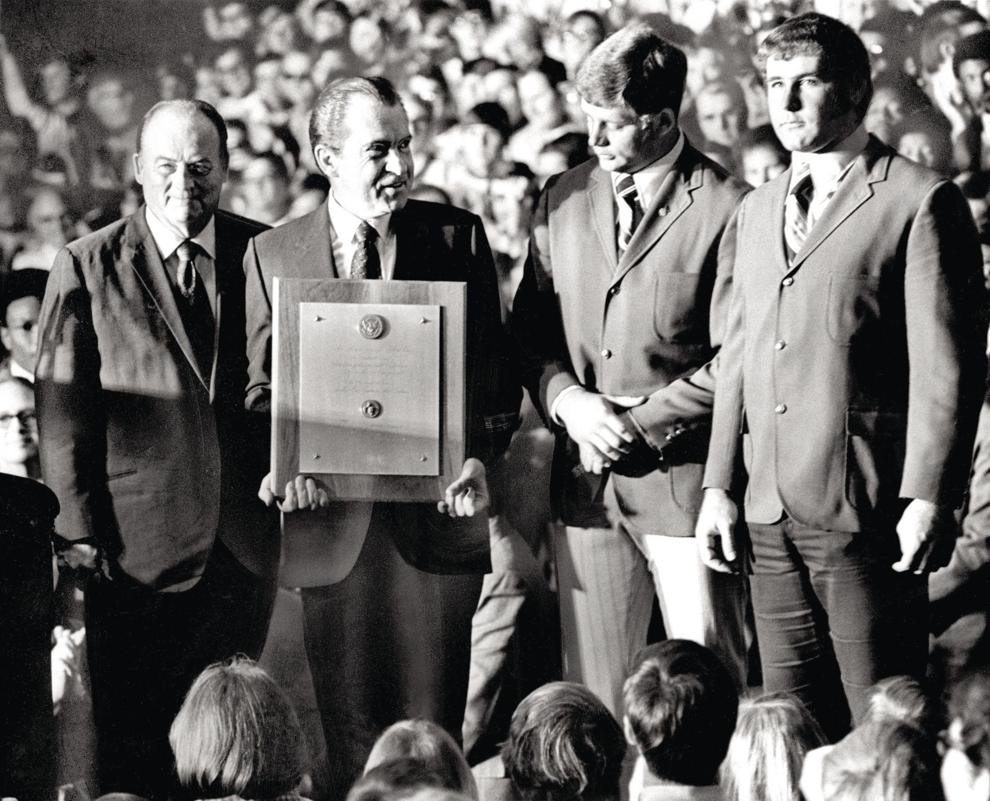 Essex: The 1970 Huskers changed how Nebraskans looked at themselves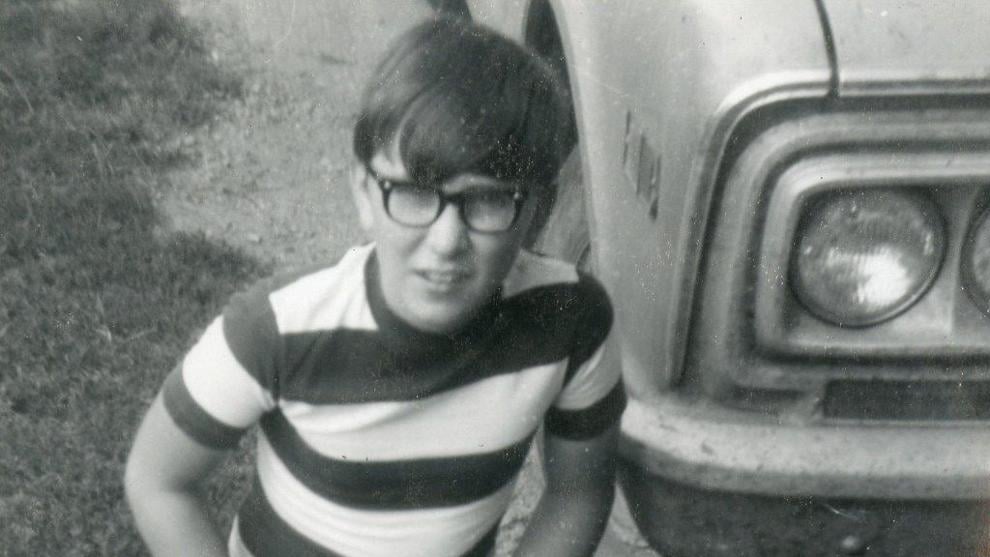 March to No. 1: Huskers make believers of Deacons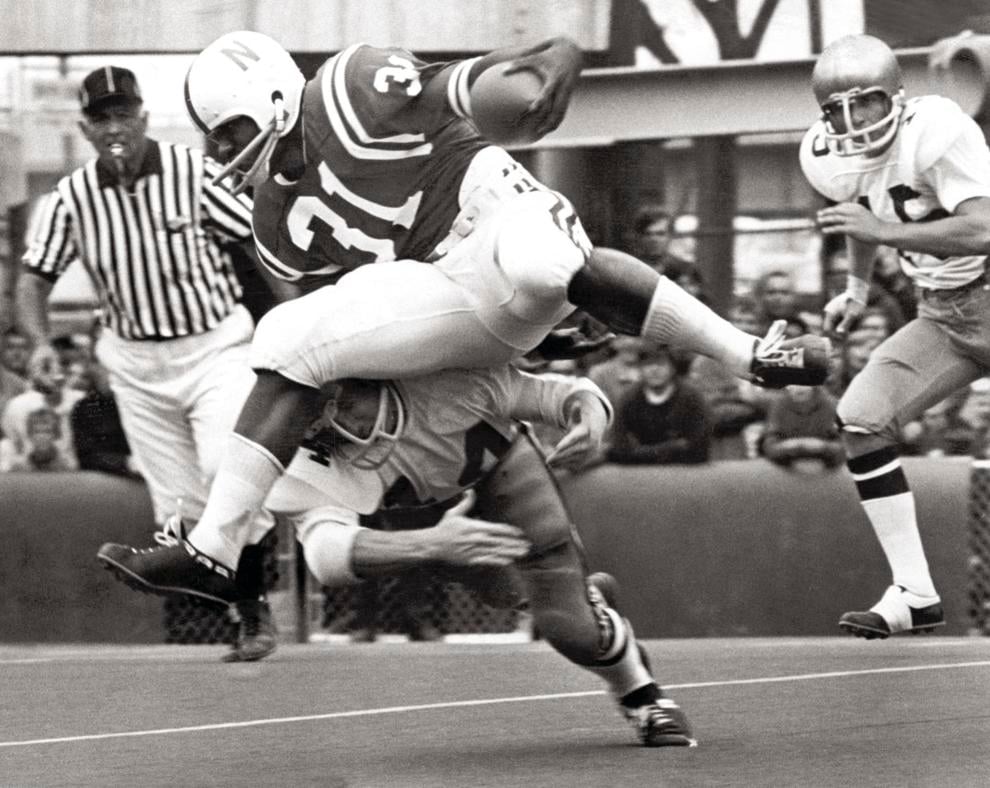 Chatelain: Johnny Rodgers' debut was main attraction during Huskers' 1970 opener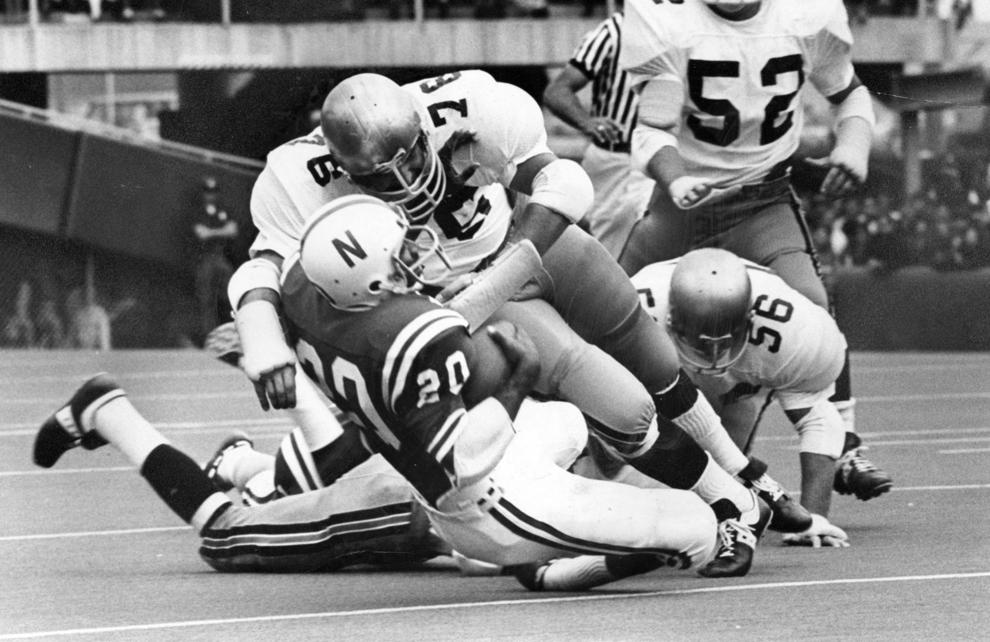 Wake Forest found a Husker team that was 'very hard to beat' in 1970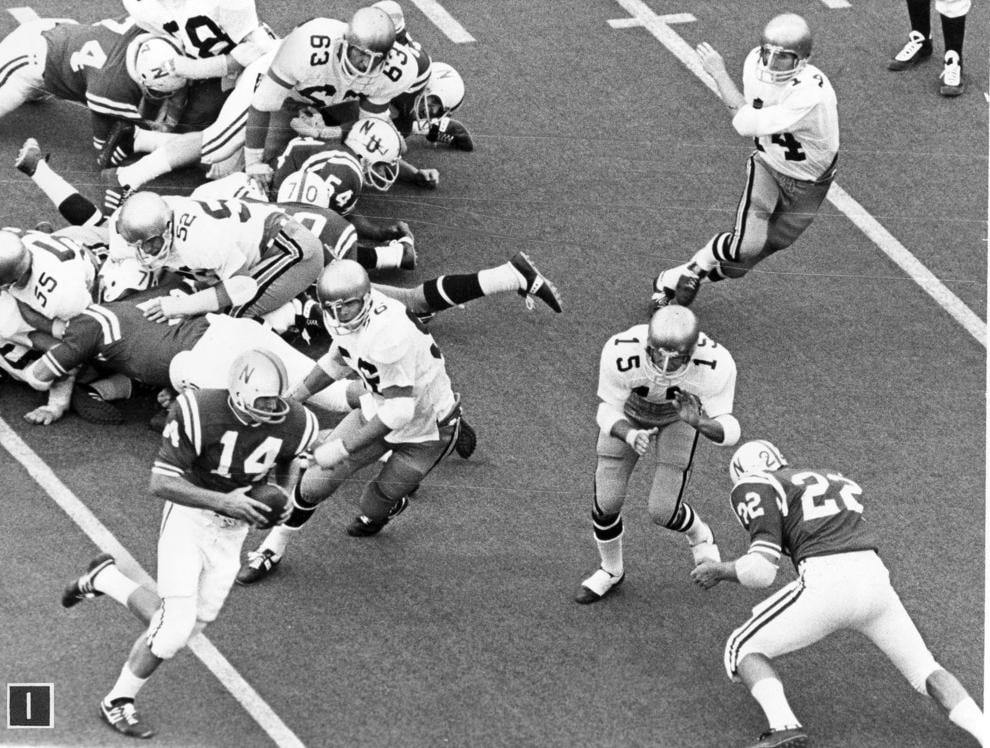 Chatelain: Johnny Rodgers made Tom Osborne's Husker offense come to life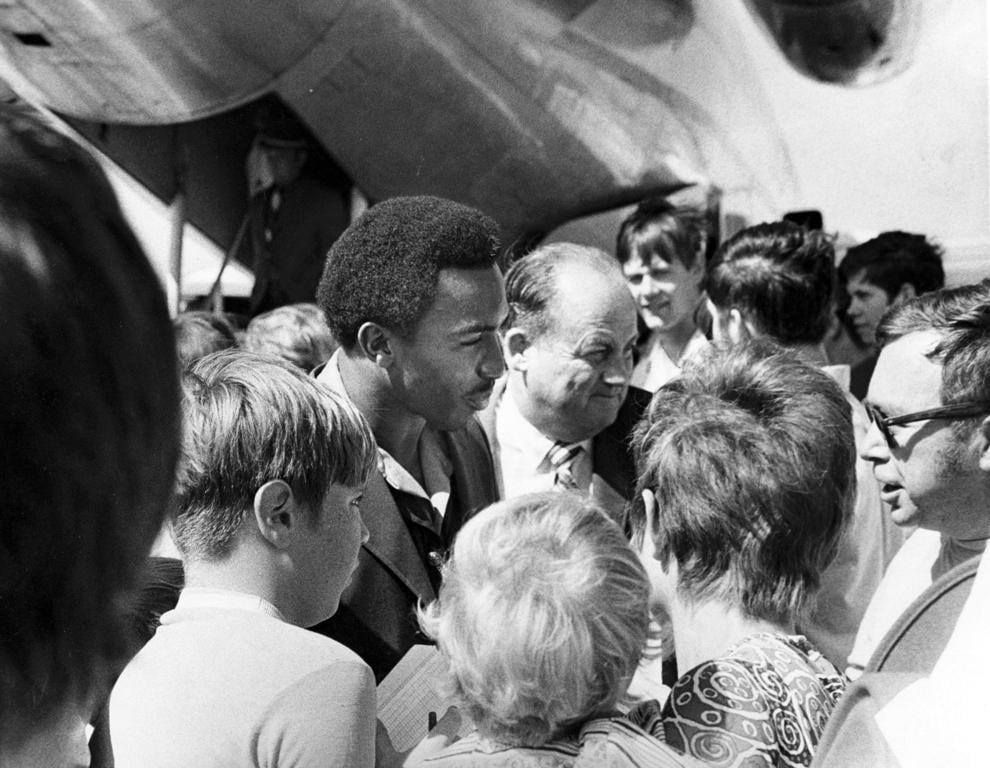 March to No. 1: Trojans Use 3rd Comeback To Tie the Huskers, 21-21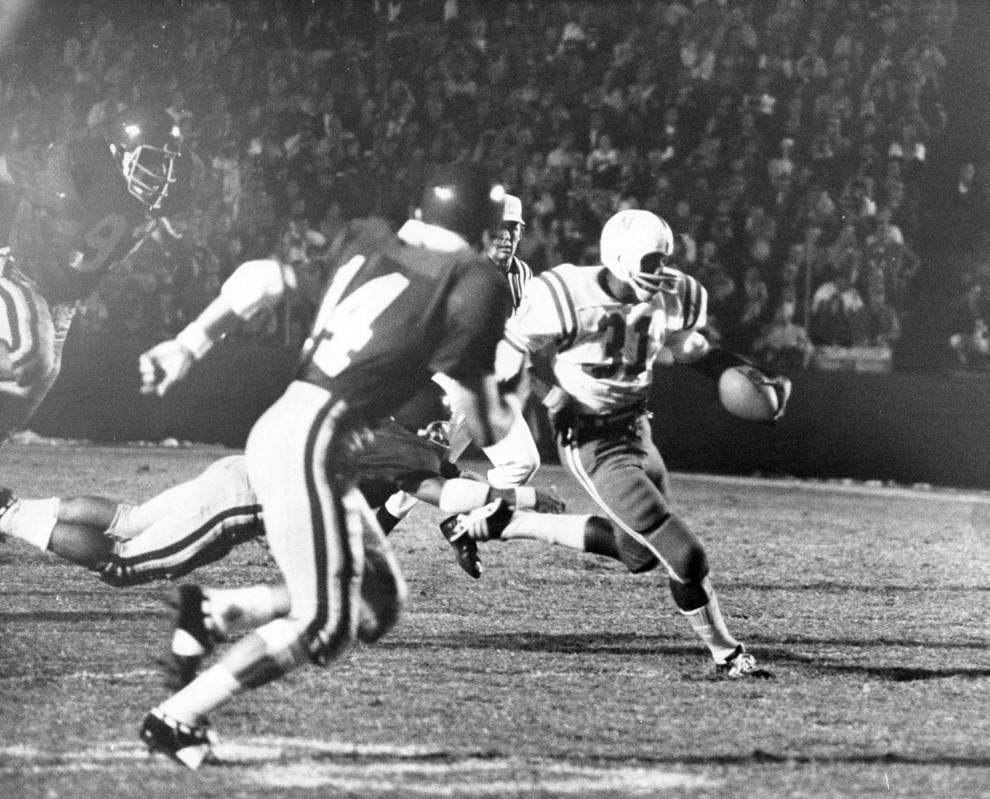 Livingston: Respect came with tying USC, and the 1970 Huskers entered a new realm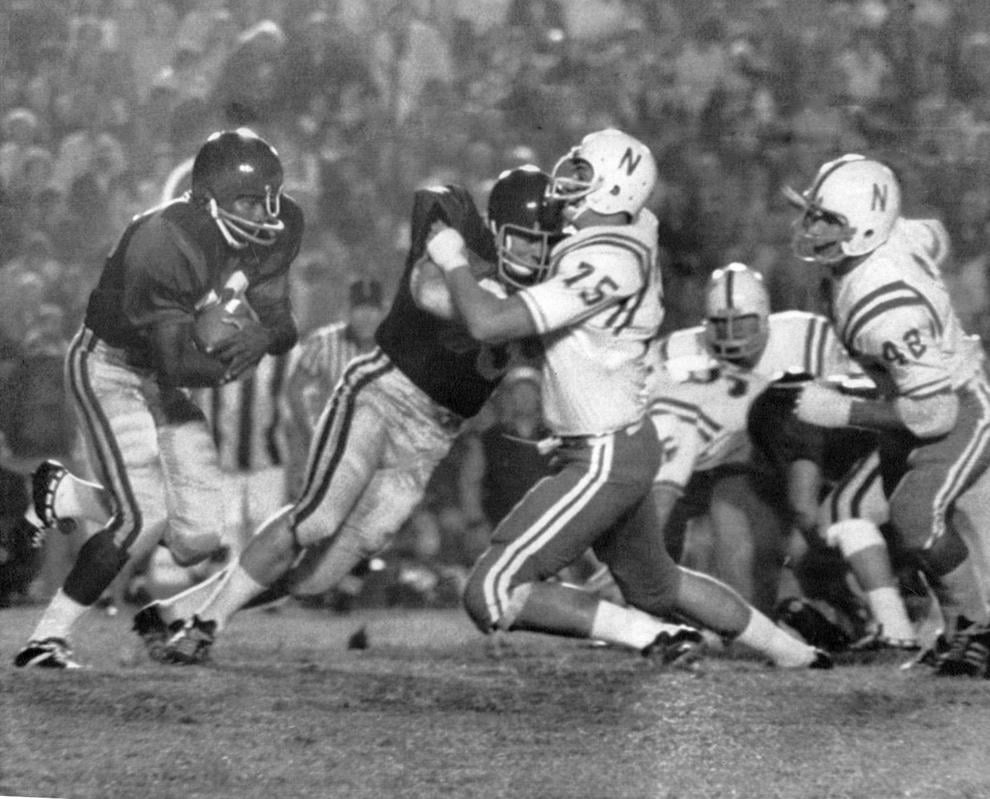 USC 'had to play catch-up' with the 1970 Huskers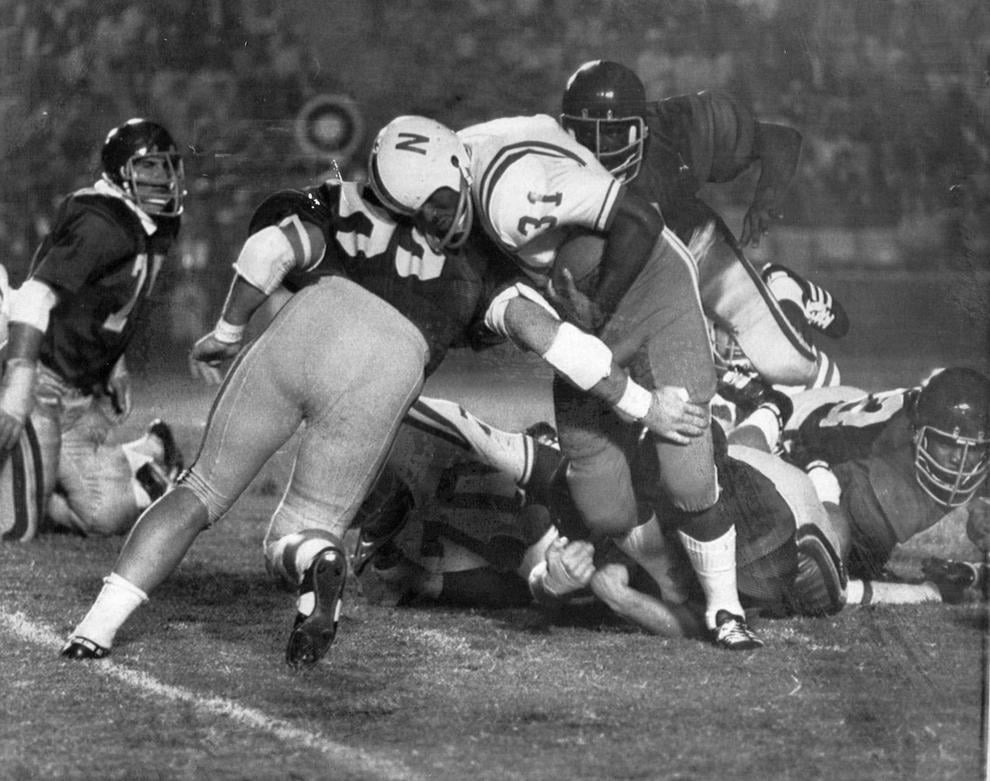 With two future Outland winners, defensive line keyed Huskers' title drive in 1970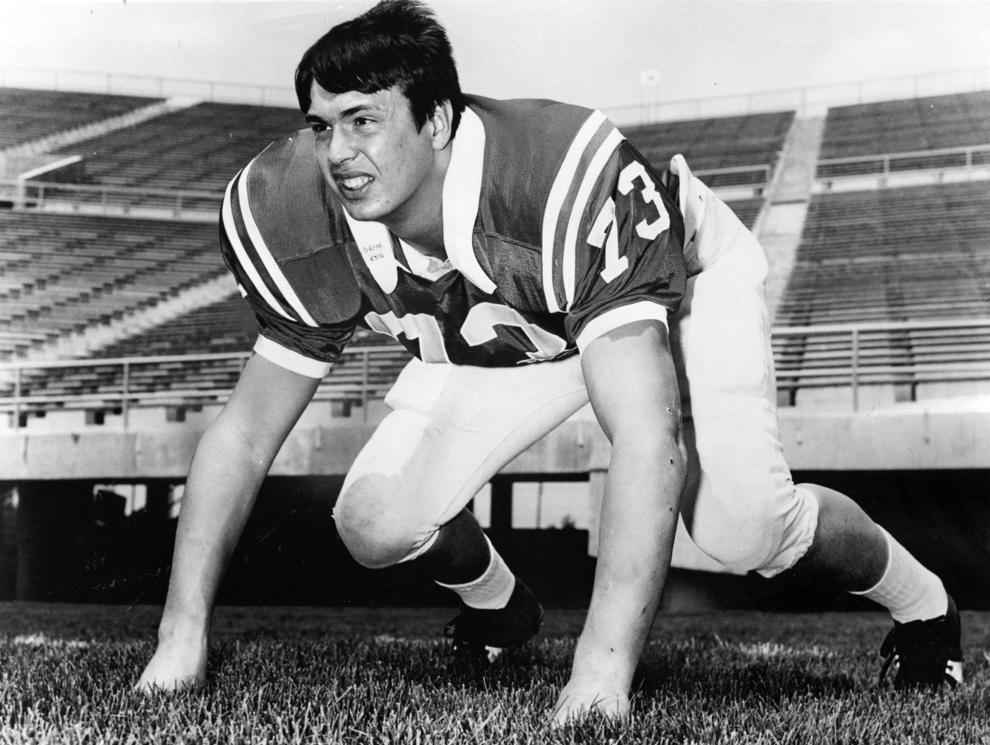 March to No. 1: Husker Air Force Captures Army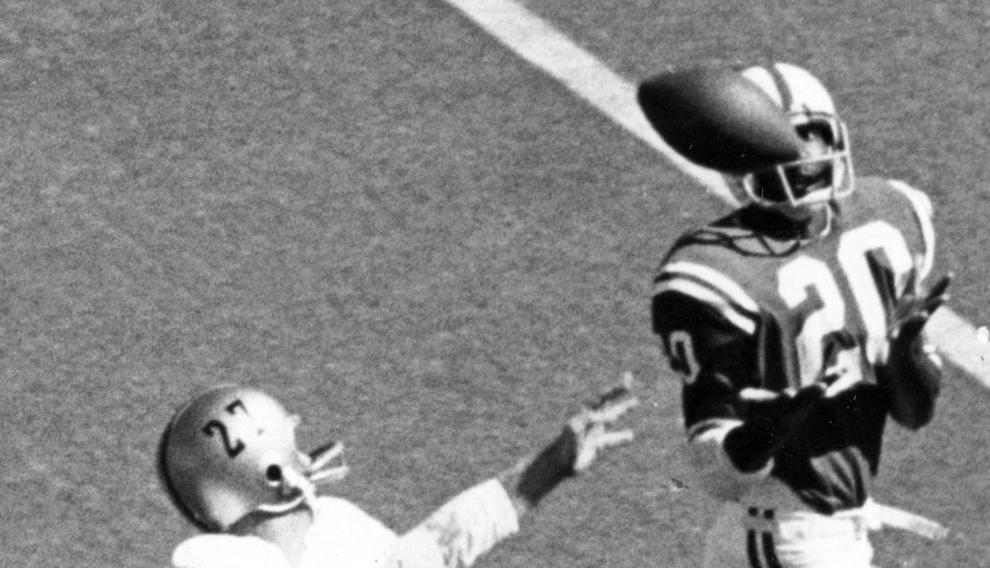 McKewon: A general lost a bathrobe to Nebraska's governor when the 1970 Huskers beat Army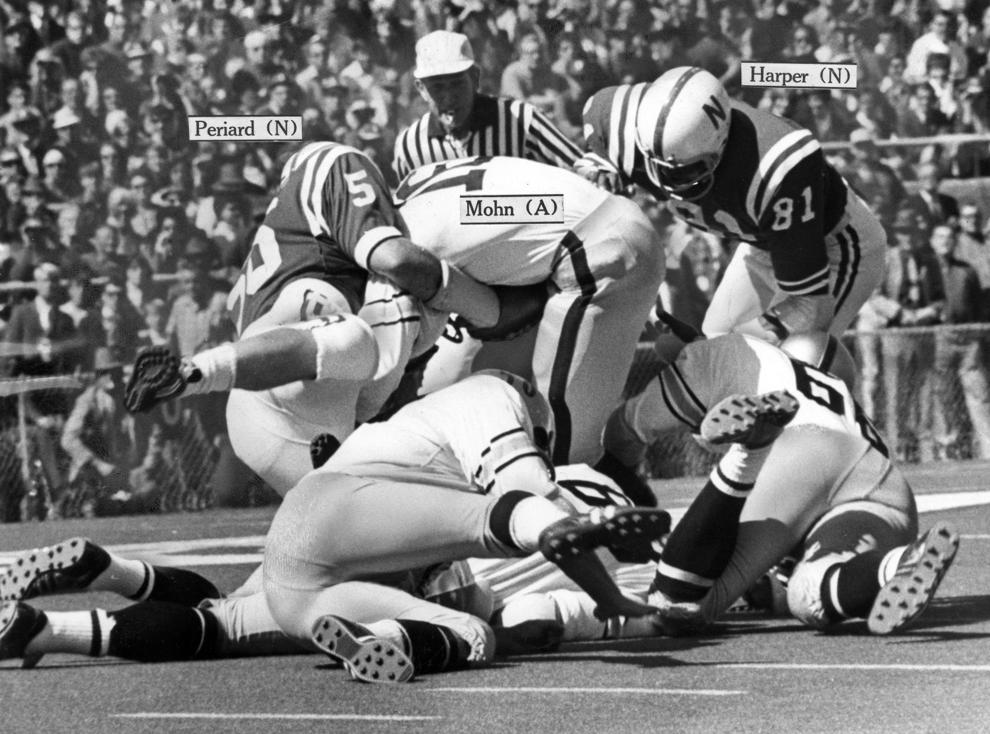 Army couldn't find the right quarterback to battle the 1970 Husker defense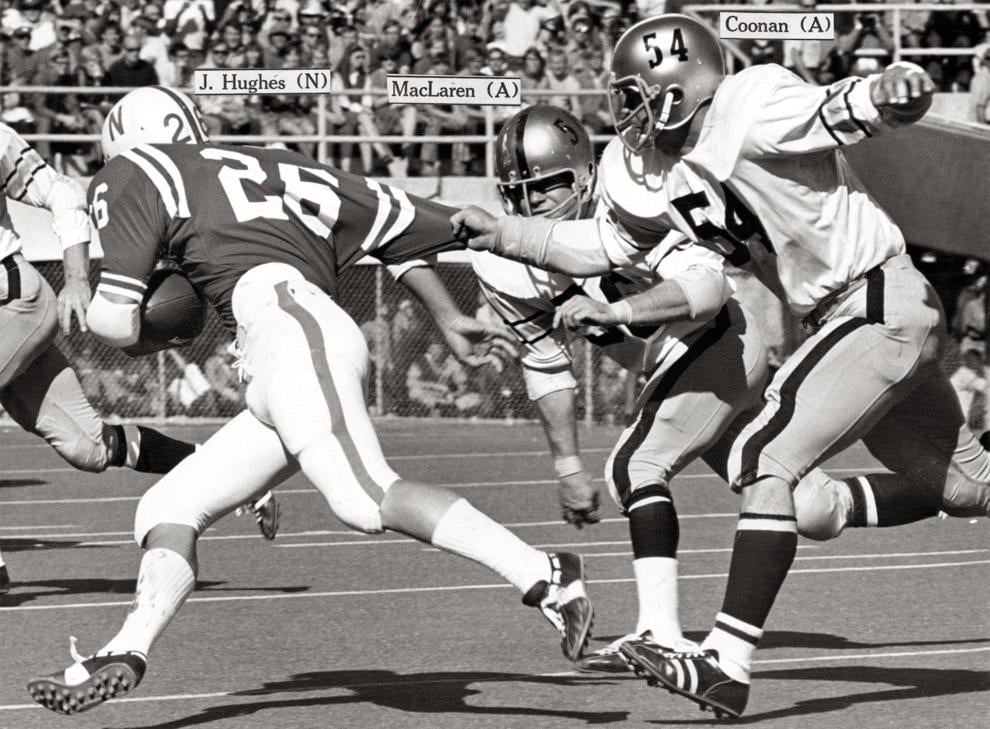 March to No. 1: Early Scarlet surge puts away Minnesota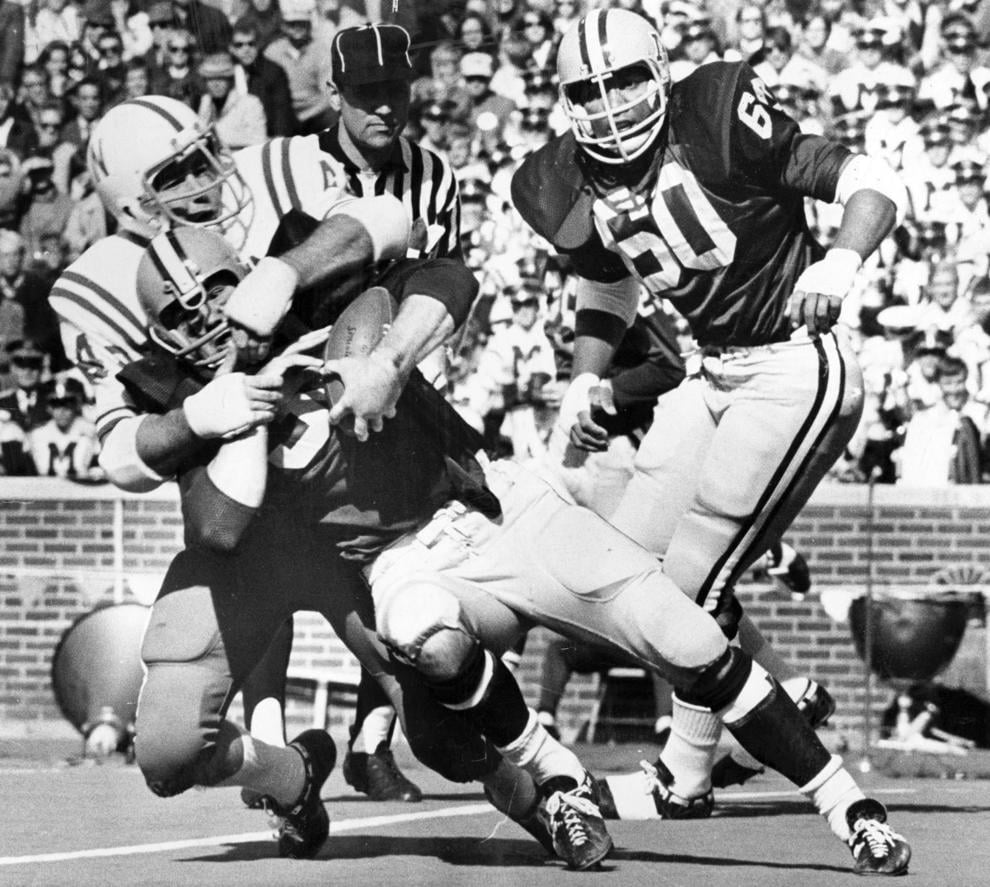 Omaha's best led Huskers past Minnesota, but bigger tests remained in 1970 season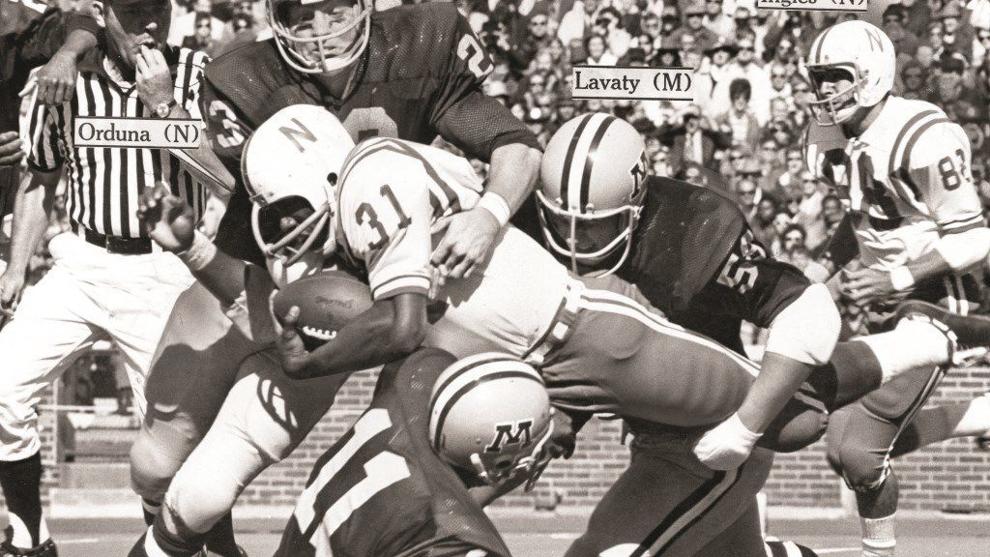 Bob Devaney's Huskers 'manhandled' Minnesota in 1970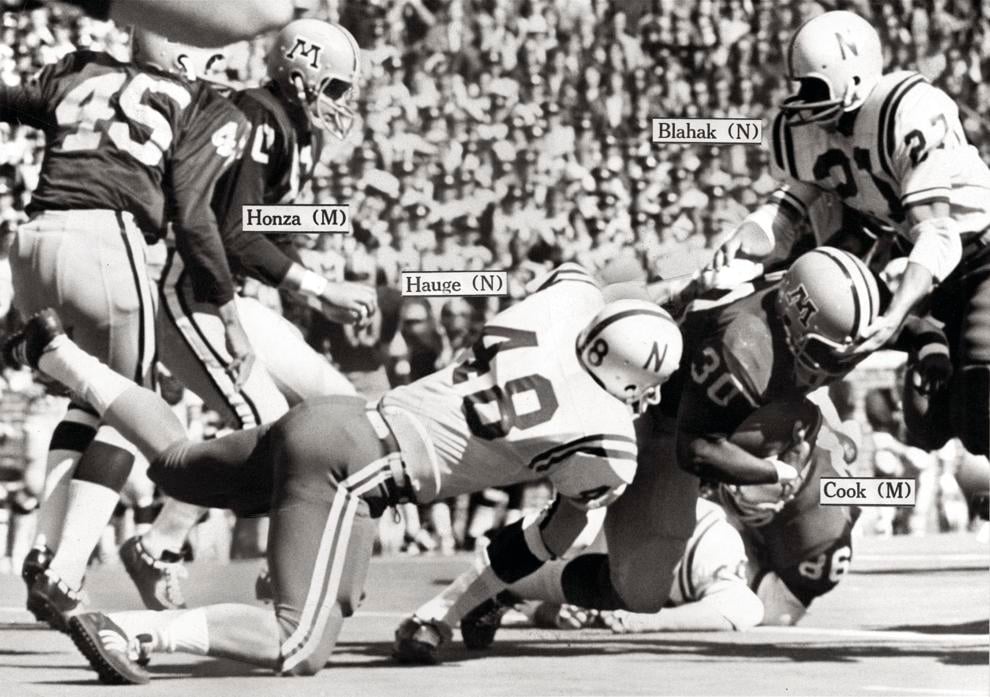 One big hit 50 years ago defined the Nebraska-Missouri football rivalry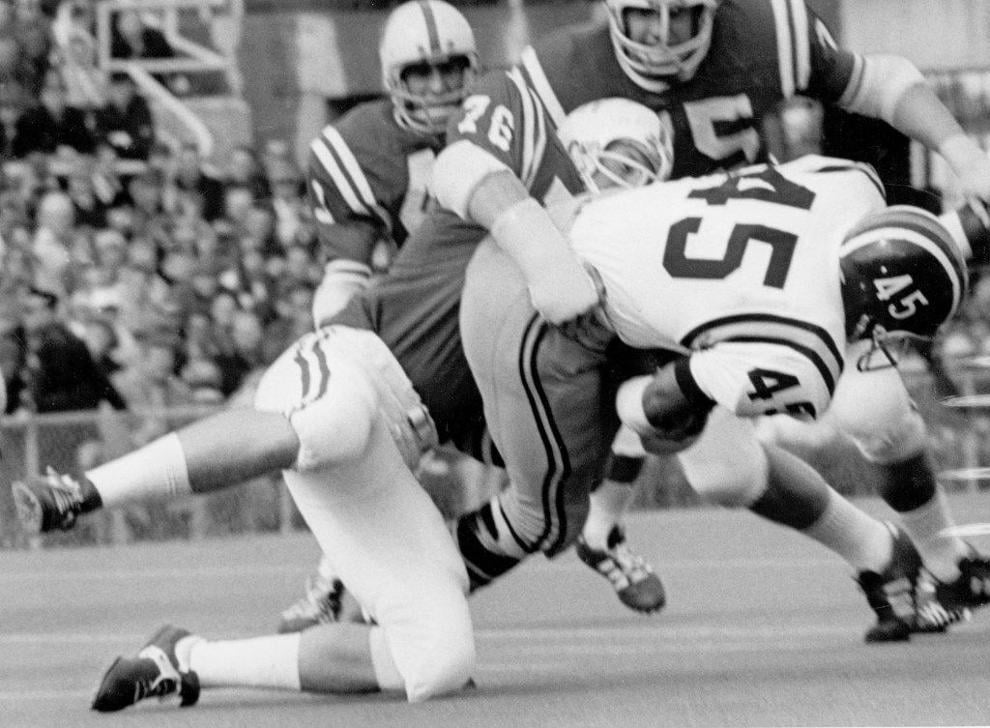 March to No. 1: Alert Nebraska Blackshirts Turn Mizzou into M-i-s-e-r-y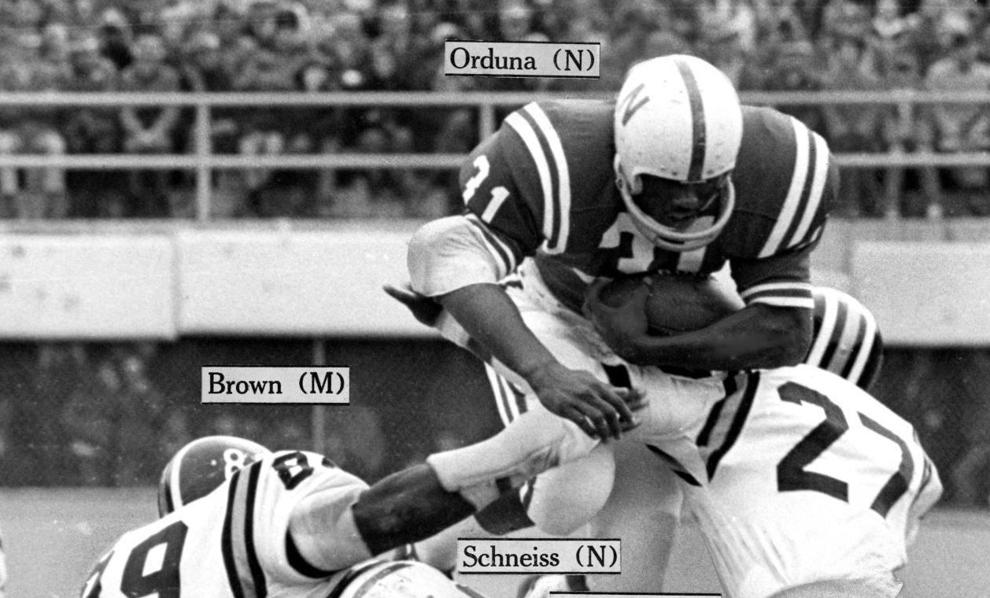 McKewon: After beating Missouri, 1970 Huskers got their first No. 1 vote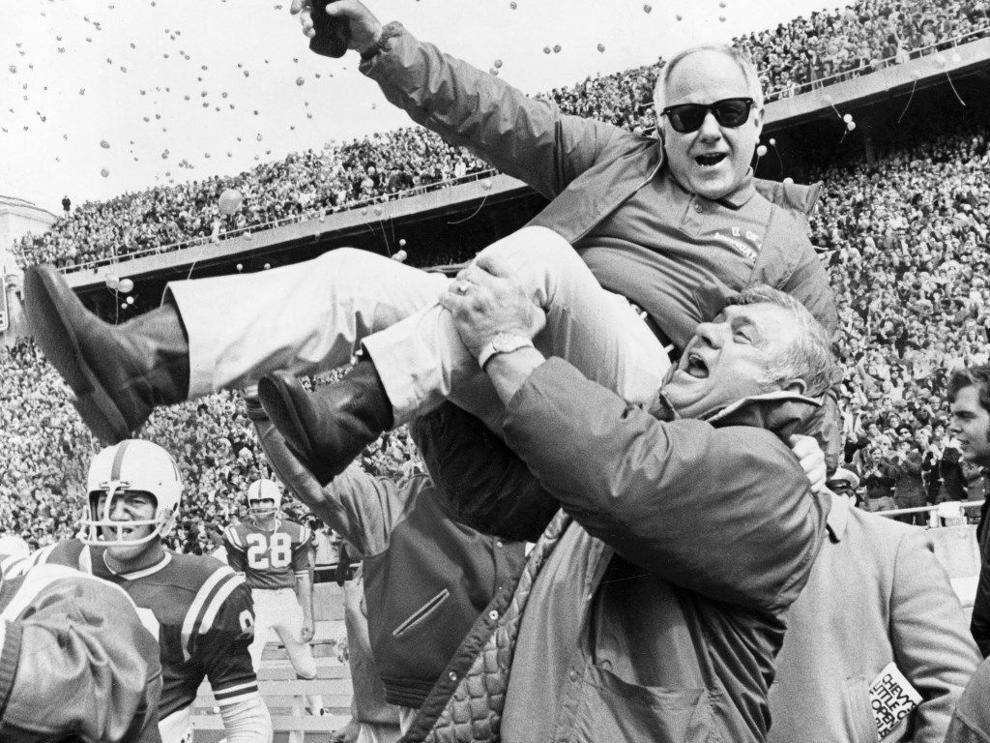 Huskers 'bruised' Missouri in 1970 Big Eight opener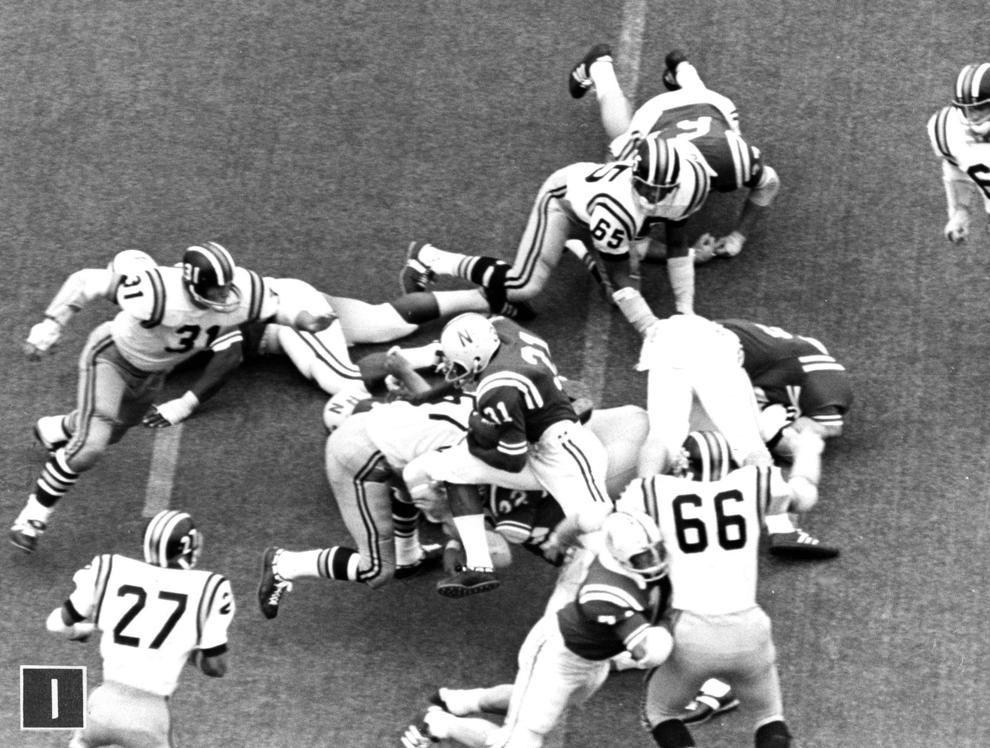 The 1970 Huskers didn't just have one great QB. They had two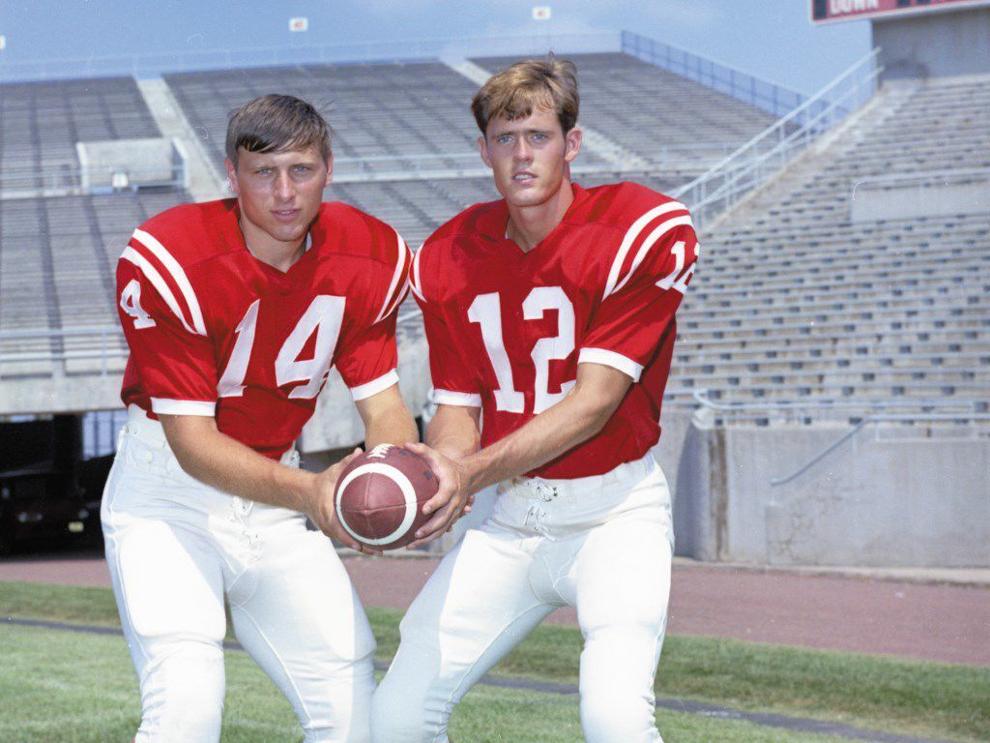 March to No. 1: Huskers Overcome Perky K.U.'s Lead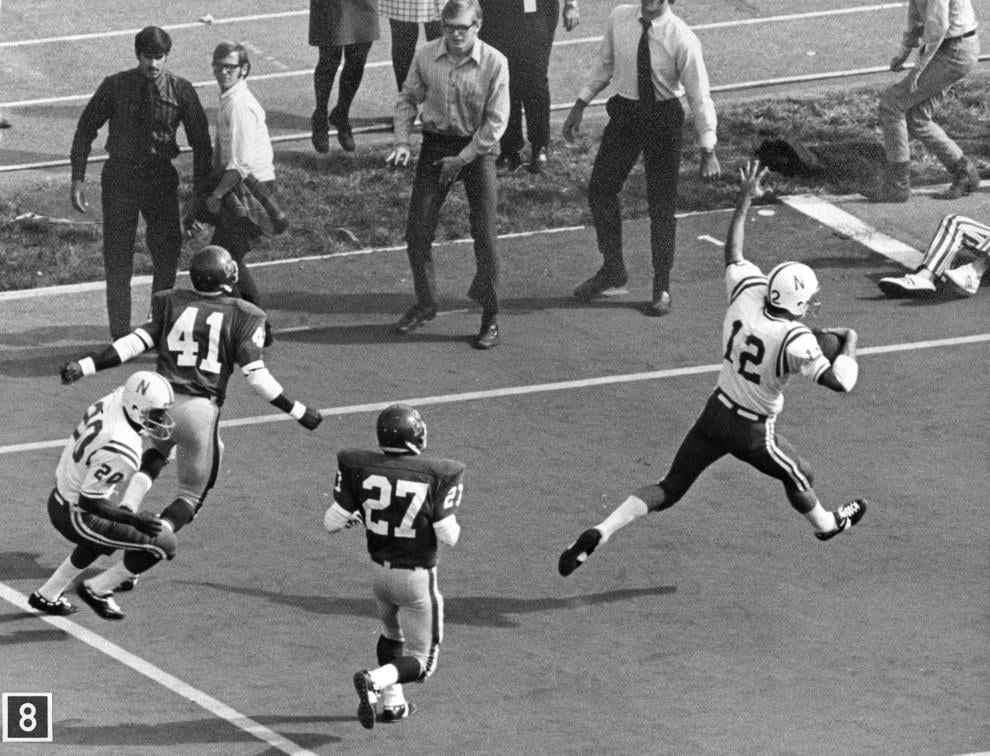 Kansas knew 1970 Huskers were 'fearsome' even before their game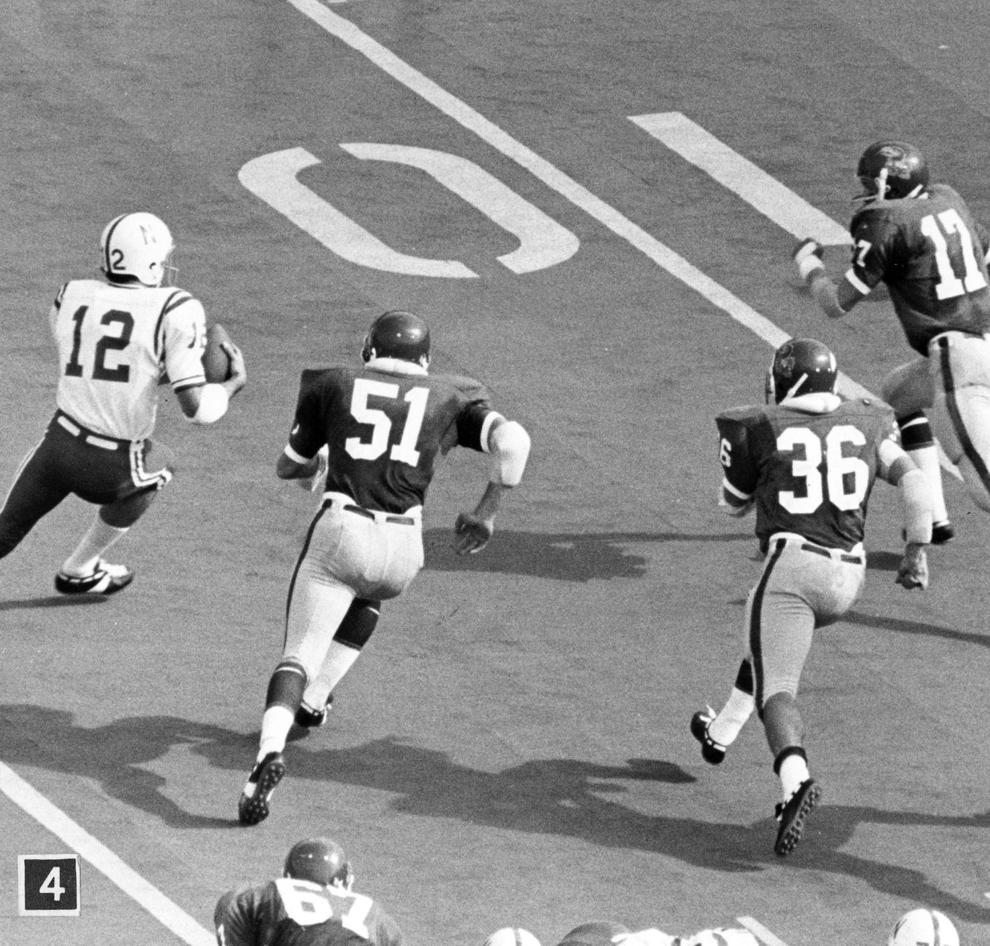 McKewon: What made Nebraska so hard to beat in 1970? The Huskers' backups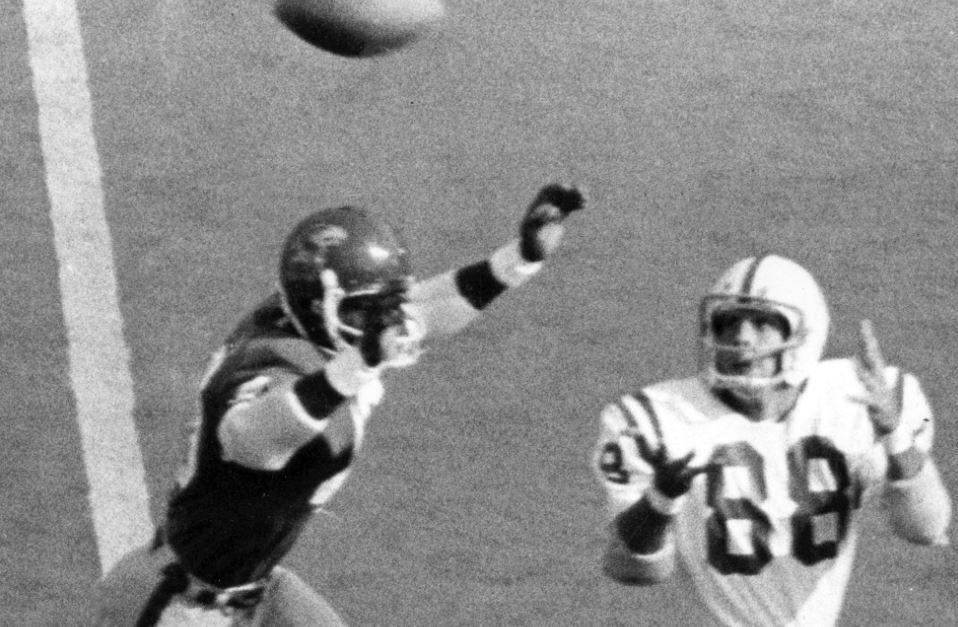 Nebraska's 1970 champions were built by Husker Power and a pole vaulter with a bad back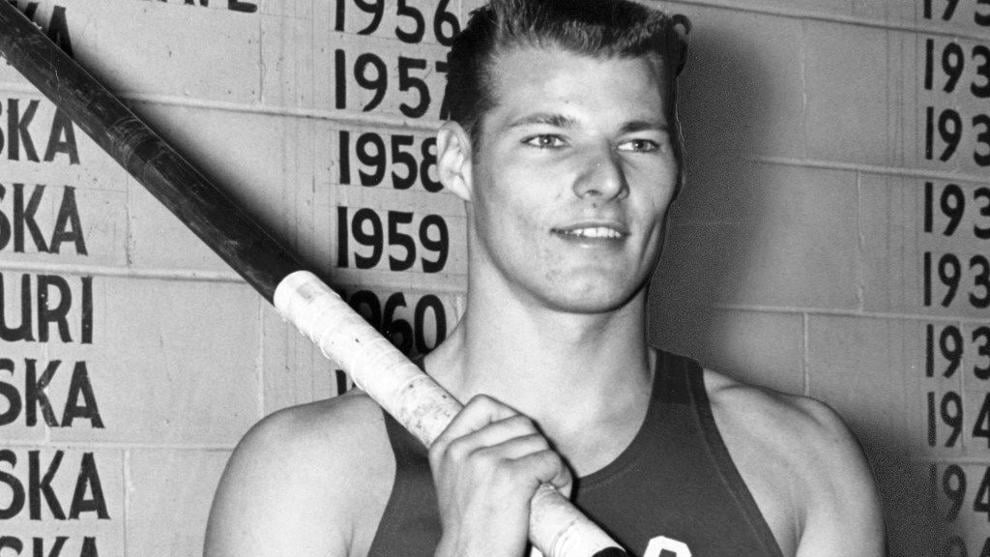 March to No. 1: Cornhuskers unsaddle Cowboys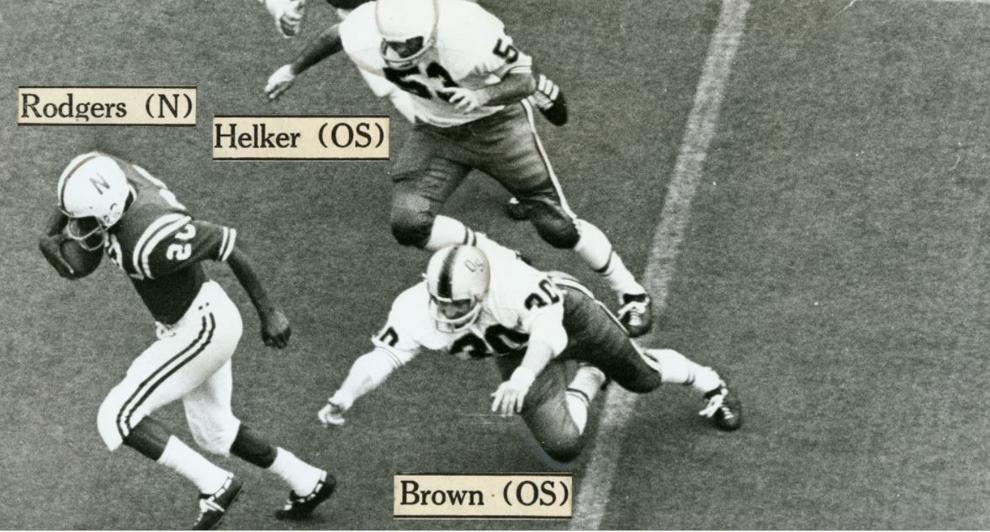 Chatelain: 1970 Huskers could throw knockout punches in so many ways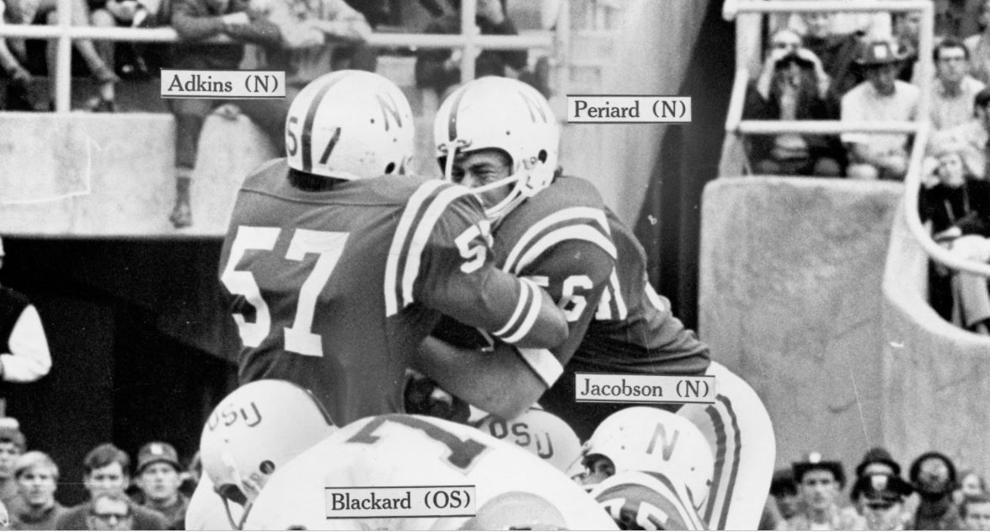 Huskers blended 'finesse, muscle and opportunism' in 1970 win over Oklahoma State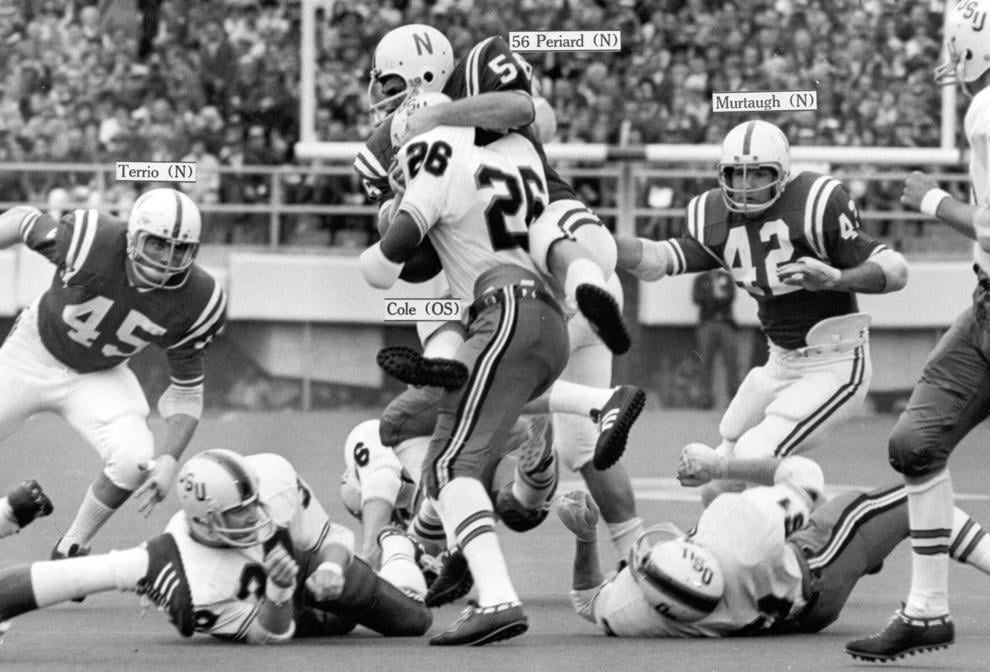 Nebraska had plenty of talent in 1970, but their coaches made the Huskers go the distance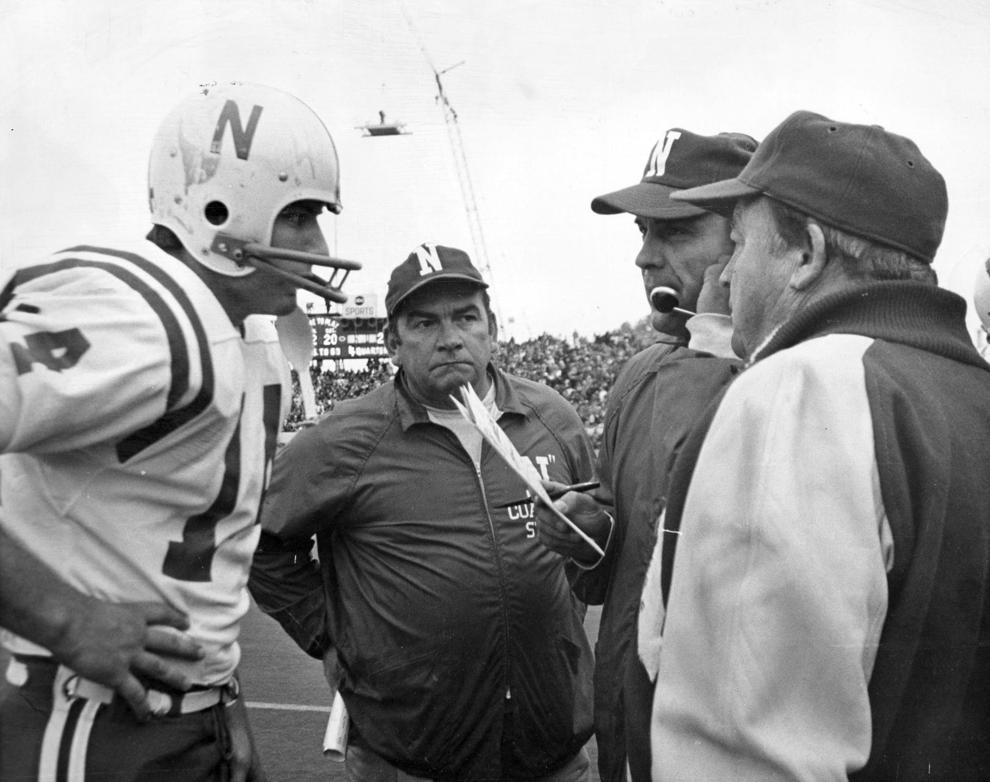 March to No. 1: Buffaloes are Vanishing, 29 to 13