EAST LANSING, Mich. — Michigan State's ground game posted some of the nation's gaudiest statistics through the first three weeks of the season. But it was stymied by Nebraska for the first 60 minutes Saturday.
Then the Spartans run game perked up for one big play at the biggest point of the game — MSU's first play of overtime.
Kenneth Walker was limited to 16 carries for 39 yards in regulation, but then in overtime he gained 23 yards to the Nebraska 2-yard line on a direct snap.
The next two plays lost one yard, so the Spartans elected to kick the winning field goal on third down to secure a 23-20 victory over the Huskers.
Michigan State (4-0) finished regulation with 49 yards rushing on 27 carries — an average of 1.8 yards per carry. The Spartans entered the game ranked No. 11 nationally with 263.7 yards per game.
Spartans coach Mel Tucker said he would have to review the game film to determine precisely what went wrong, but he did admit that the run game is going to need some extra attention in the coming weeks.
"Give Nebraska credit, of course, for doing a good job," Tucker said. "But obviously we have some things we need to address. We'll get back to being able to run the ball the way we need to be able to run it. I have confidence we will be able to get that done."
Through three quarters the Spartans' vaunted rushing game was limited to 57 yards on 24 carries. MSU had two rushing plays in regulation that went for 10 or more yards, and both came in the second quarter.
The first was an 11-yard gain up the middle to Nebraska's 11-yard line on the play immediately after the a 35-yard pass from Payton Thorne to Tre Mosley to open the drive.
Michigan State's next three plays — 4- and 2-yard runs by Walker and a sack of Thorne by Nebraska linebacker Garrett Nelson that produced a 3-yard loss — forced the Spartans to settle for a 26-yard field goal by Matt Coghlin. That kick put MSU ahead 10-3.
The other double-digit Spartans carry was a 10-yard run around the left end by Jordon Simmons that moved the ball to MSU's 45. Another long pass helped move the ball into position for another Coghlin field goal, this one from 27 yards, as the Blackshirts again clamped down on the Michigan State run game.
Thorne said there wasn't anything that Nebraska's defense specifically did to slow the Spartans running game. It was more a matter of how well the Huskers executed their defensive game plan.
"They came out and they did what we thought they were going to do, honestly," Thorne said. "They played well up front, and they have good DBs that are pretty solid as well. You could feel the frustration building. I'm just extremely happy this is a team game. A lot of guys played great."
Spartans wide receiver Jayden Reed said while at times the offense may have struggled — Michigan State had just one first down in the second half — that their teammates stepped up when needed.
"We took care of other parts of the game," Reed said. "Just play complimentary football and trust in what's going on, what Coach is calling, stuff like that."
The Spartans relied on big plays from its special teams and key stops by its defense to keep the Huskers from breaking the game open, especially in the second half.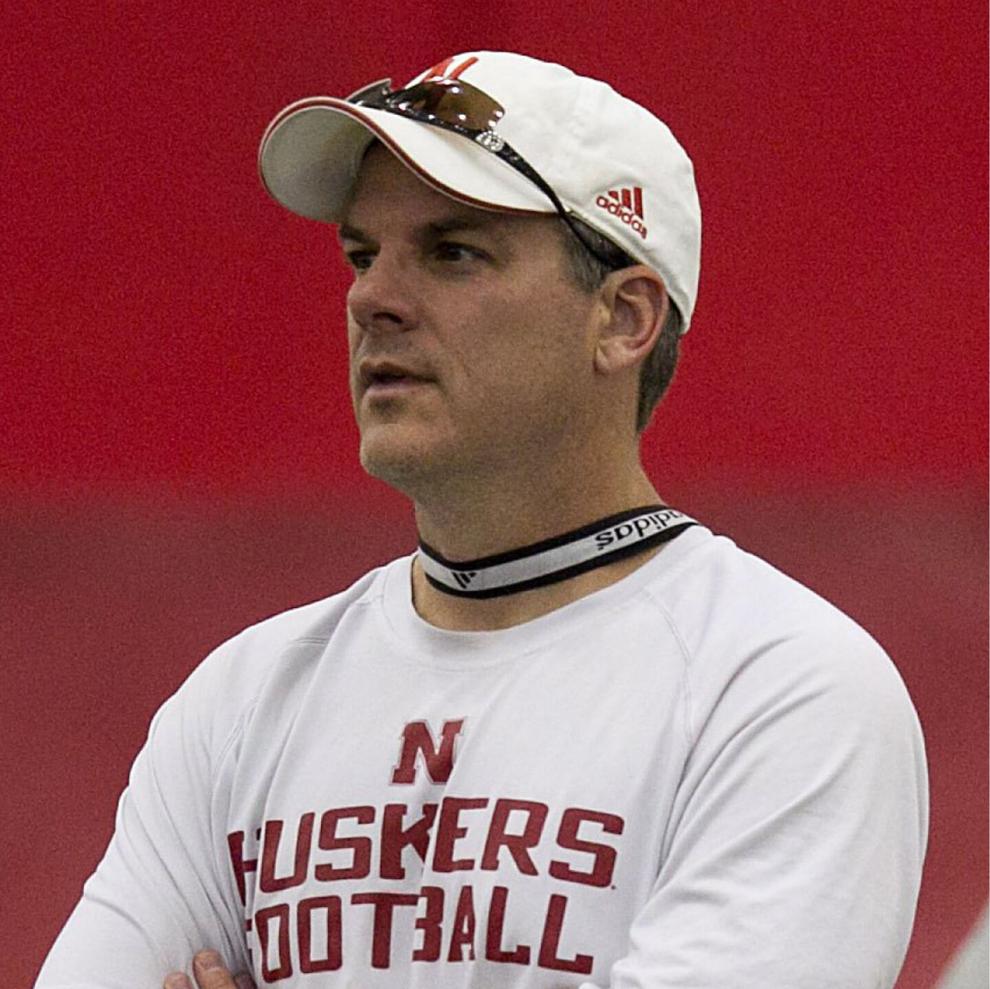 There was the 62-yard punt return for a touchdown by Reed on a special play designed by former Nebraska assistant Ross Els. Tucker and all four players credited Els with that play where a return man on one side of the field waved for the fair catch.
That attracted many of the Huskers punt coverage players to the wrong side of the field. Reed had to make a move on one man before racing untouched for the touchdown that tied the game and eventually forced overtime.
Then there was the interception by Chester Kimbrough on Nebraska's third play of overtime that kept Nebraska from attempting a field goal or continuing its drive. The next play was the run Walker had been hoping to hit the entire game.
Kimbrough said he was just doing his part.
"I was just checking my coverage, checking my technique," Kimbrough said. "I'm proud of my team."
---