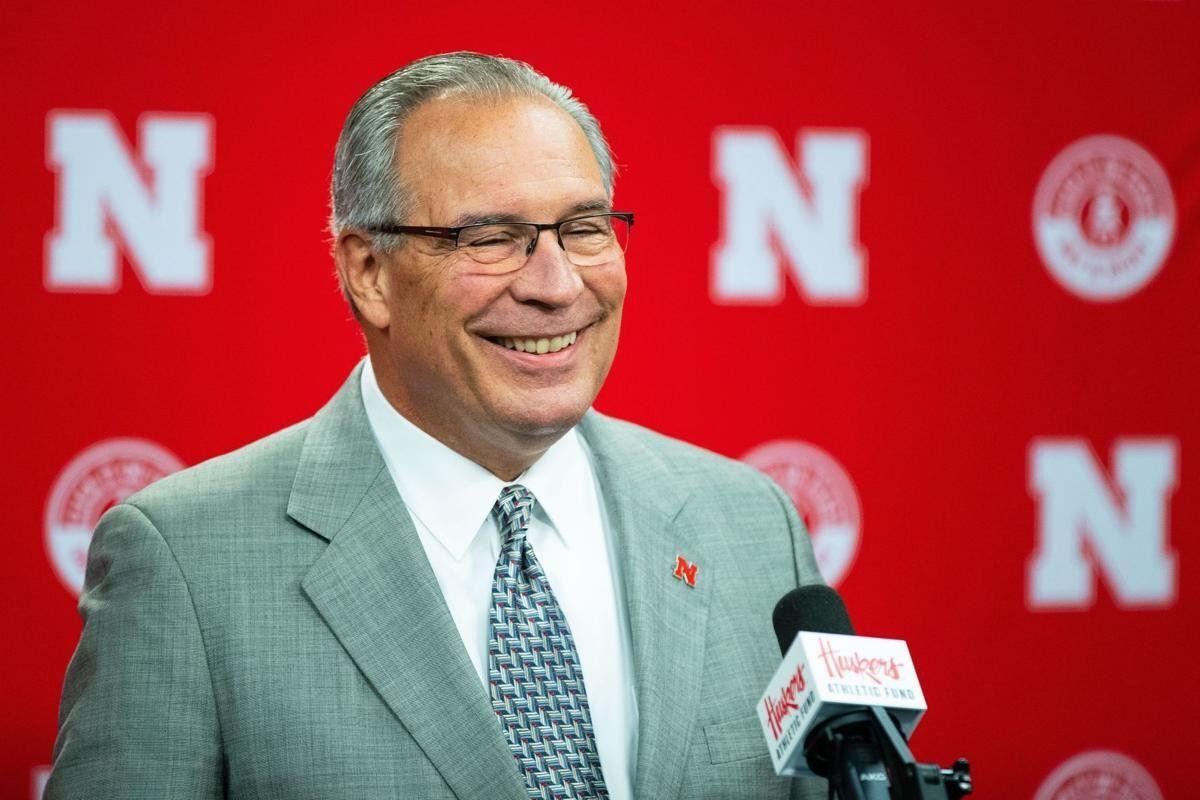 The refrain was a common one from Nebraska Athletic Director Bill Moos during his one-hour radio show Tuesday night on the Husker Sports Network. Exactly two weeks after the Big Ten postponed fall sports, the A.D. said there are still more questions than answers as programs feel their way through myriad issues.
» Can schools conduct their own "spring game" in the fall? Moos said one of his first thoughts was to hold a football scrimmage in October if the season started in January. It would be "outstanding" for coaches, players and fans, he said, but it's too soon to discuss. First, schools would need more details about an upcoming winter/spring Big Ten season. Second, coaches get just 12 hours per week to work with players through at least Oct. 4.
» When would a potential spring season be announced? Moos said the Big Ten has had discussions with a few NFL general managers to assess the flexibility of their offseason schedules, including player combines. He said discussions within the league are going on in "a lot better fashion" now than before the postponement, with athletic directors mixing with school presidents and chancellors and medical representatives. Said Moos: "We're really just getting started."
» What could a spring season look like? One top priority, Moos said, is to preserve the 2021 fall season to be a "normal situation." He said the spring schedule would probably be "in the area" of seven or eight games, followed by a championship game.
Moos also addressed the pandemic's impact on other sports. Volleyball, for example, should slide smoothly to the spring. He said he's confident — "without saying for sure" — that Omaha would host the volleyball final four then as it was scheduled to in December.
A start time for basketball, meanwhile, has yet to be determined in the Big Ten. Moos said the season could be pushed back to start in January 2021, though he holds out hope that "it would be as traditional as possible."
Moos confirmed that, despite a projected financial shortfall of $100 million as the athletic department begins fiscal year 2021, Nebraska won't need to take out a loan thanks to a healthy reserve fund. The A.D. said a recent survey of NU season ticket holders showed 60% of fans asked for their payments to roll into the 2021 fall season while 20% told the athletic department to keep their money and the other 20% asked for refunds.
The football team, meanwhile, held its first organized workout as part of the new 12-hours-per-week "offseason" model that Moos said is "not enough, but it's better than nothing."
As for the FBS schools and conferences that are preparing to play out their fall seasons now, Moos wished them well.
"I'm hoping that they go the distance and their players are safe and the virus is heading downhill and we get some kind of a season in," he said. "And we can get back to our regular way of doing things in 2021."
---
Nebraska football's 2021 recruiting class
Omaha World-Herald: Big Red
Don't miss a moment of Nebraska athletics.