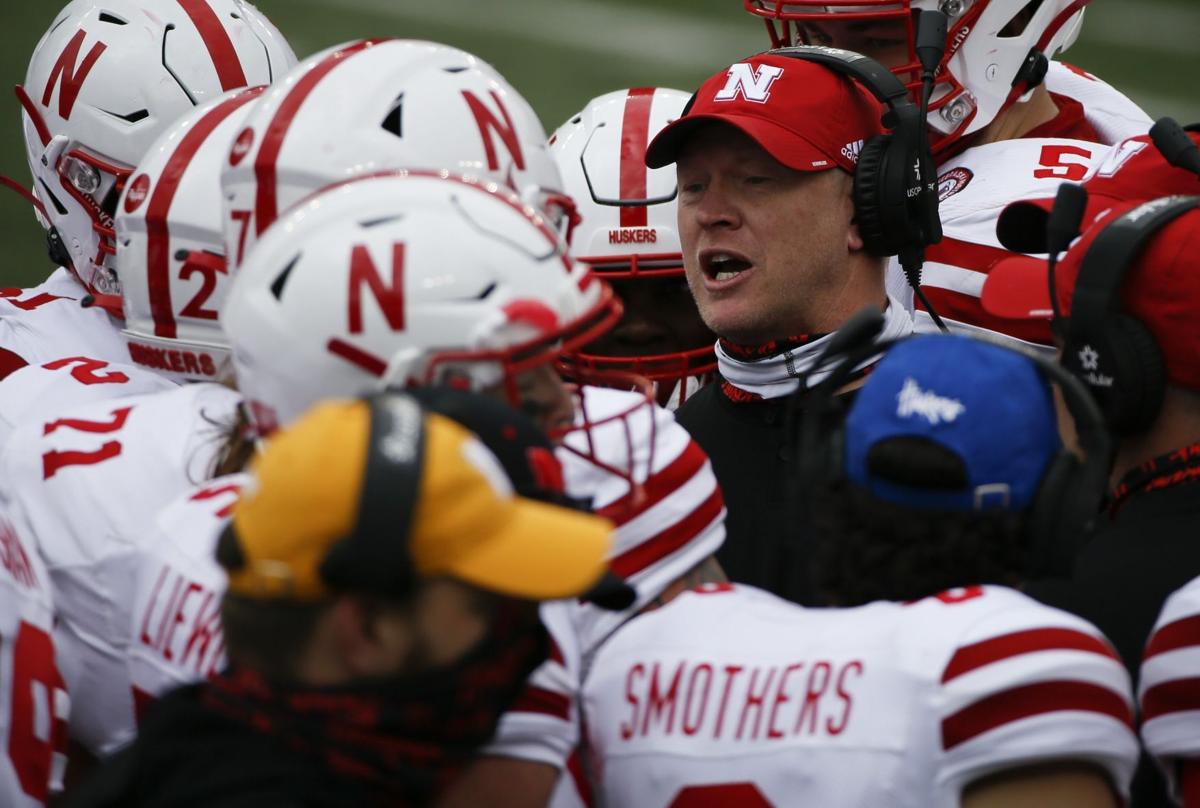 LINCOLN — A delayed start to the Big Ten season bought the league time to prepare for the challenges of the COVID-19 pandemic.
But a condensed 2020 schedule with no margin for error was the price — and Nebraska will pay it this week after its Halloween opponent, Wisconsin, called off the game Wednesday amid multiple positive tests within the program.
For a few days in August, a Big Ten schedule existed with built-in contingencies. Released Aug. 5 and scrapped six days later when the league postponed the season, the modified slate featured 10 games that could be spread over 15 weeks beginning Sept. 5. The title game had flexibility to kick off Dec. 5 or the two following Saturdays, if necessary.
That schedule was nicknamed by its makers as "Jenga 41" because it was the 41st iteration of the plan and, like the stacking game, blocks could be moved around. Nebraska in that version shared a Week 7 bye with Weeks 3 through 5 opponents Wisconsin, Iowa and Minnesota. Everyone had a Nov. 28 open date, too, just in case.
"This will not be a straight line this year," Commissioner Kevin Warren said on BTN on Aug. 5. "We've released the schedule, but we've done it in the context of we have to plan ahead."
The league lost that ability over the next five-plus weeks as it watched the SEC, Big 12 and ACC begin their seasons while deliberating on a return behind the scenes. When daily rapid-result and on-site antigen testing emerged as a viable option, the Big Ten announced Sept. 16 it would play football in 2020. But a kickoff wouldn't happen for another five-plus weeks — Illinois and Wisconsin were the first to debut last Friday — and the speculated start of Oct. 17 was pushed back an additional week so teams could get daily testing in place no later than Sept. 30.
As emotionally shocking as the first canceled Big Ten game of the year felt Wednesday, league administrators acknowledged in mid-September that a nine-games-in-nine-weeks sprint was likely to come with some stumbles.
"We had built a schedule that had flexibility in it," Penn State Athletic Director Sandy Barbour said then. "Based on the timing now and frankly the calendar, obviously, we have less flexibility."
Said Maryland A.D. Damon Evans: "We will deal with things as they come. Obviously, it is going to be a tight window."
While Nebraska's program has stayed mostly COVID-19 free after an exhaustive offseason process of bringing back players in waves and briefly establishing its own testing center inside Memorial Stadium, positive tests have suspended activities for the majority of Big Ten teams in recent months.
One of the most recent was Wisconsin, which had 29 players and staff test positive between Sept. 1 through 15 and 42 overall in late summer. Coincidentally, the Badger outbreak then was a factor in the Big Ten starting its season later in October and why their most recent struggle to contain the virus will cost Nebraska a game in an already-abbreviated campaign.
Warren said in mid-September teams would have to "remain fluid" even with the compressed fall slate.
"We just have to be nimble," Warren said. "You see our schedule, but we have to be nimble. We'll have nine straight weeks of football. We have built a really good schedule and (are) looking forward to some great football."
The Big Ten model this year is unique, using an "8 plus 1" model with eight regular-season games followed by a "champions week" Dec. 19 with a title game and all other teams playing opponents from the opposite division matched on standings (No. 2 vs. No. 2, No. 3 vs. No. 3, etc.).
Wisconsin-Nebraska is the 37th college football game altered by COVID-19 this season, with many coming as a result of contact tracing protocols that required quarantines. Some schools, including Florida, Missouri, Houston, Memphis, Baylor and Virginia Tech, have already had multiple games affected.
Still, the Huskers' Big Ten West bout is one of four games to be outright canceled as of Wednesday. The other three were Charlotte at North Carolina, Memphis at UTSA and New Mexico at Colorado State. Memphis and UTSA both filled their voids by scheduling different opponents on bye dates. New Mexico and Colorado State's cancellation came because of local county outbreaks — the Mountain West is attempting an eight-games-in-eight-weeks schedule that also allows for no wiggle room.
Sixteen affected games out of the 37 have been rescheduled or already made up while 17 are to be determined. Wisconsin-Nebraska is the eighth matchup of Power Five teams to be affected (three ACC, three SEC and one Big 12).
Photos: Nebraska travels to Ohio State for Big Ten season opener
The Huskers travel to Columbus to face Ohio State in the Big Ten's season opener on Oct. 24.