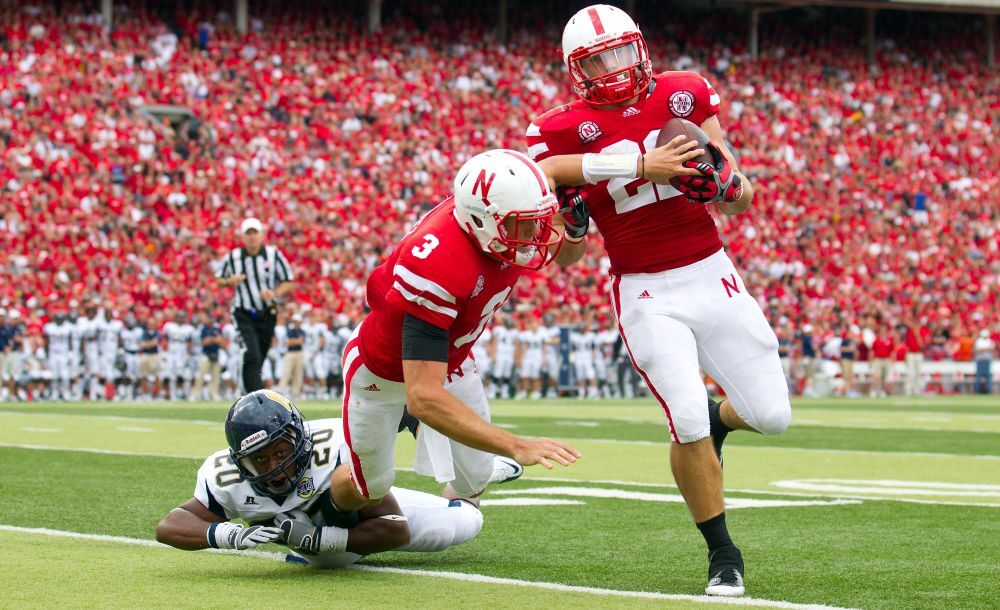 Hope existed for roughly 20 minutes Thursday morning that Nebraska might be able to salvage a football game on Halloween after all. It had a willing opponent and a deal to make up for the canceled Wisconsin contest.
But the Big Ten Conference said no.
FCS school Tennessee-Chattanooga was set to travel to Lincoln this weekend and fill the Huskers' unwanted open date, according to a report from the Chattanooga Times Free Press that said Nebraska would pay the Mocs between $200,000 and $250,000, plus travel expenses, to make the trip.
The last hurdle was approval from the Big Ten, which lost its first league game of the season Wednesday when multiple positive COVID-19 tests within the Wisconsin program prompted the Badgers to call off the West Division bout. The Council of Presidents/Chancellors — which already had a meeting scheduled Thursday morning, according to multiple sources — chose to reaffirm the league's 2020 policy of playing a conference-only schedule.
Nebraska had been silent Wednesday save for a subtle jab at Wisconsin from its official Twitter account that tweeted a practice photo of NU's top three quarterbacks and head coach Scott Frost. (UW's top two available QBs and head coach Paul Chryst all tested positive for COVID-19.)
But the school issued a joint statement Thursday morning from Chancellor Ronnie Green and Athletic Director Bill Moos indicating that they "respect" the league decision and will continue preparations for the rest of the season, which continues with a road game against Northwestern at 11 a.m. on Nov. 7. The new home opener — still set to be inside an empty stadium according to Big Ten rules — is Penn State on Nov. 14.
"We believe the flexibility to play nonconference games could have been beneficial not only for Nebraska, but other Big Ten teams who may be in a similar position as the season progresses," the statement read in part. "The ability for all Big Ten members to play a nonconference game if needed could provide another data point for possible College Football Playoff and bowl consideration."
Moos and Green also said NU had discussions only with teams that had already implemented "stricter" testing protocols than those mandated by the Big Ten. "With an already shortened season, we owed it to our student-athletes to explore any possible option to play a game this week," they said.
Tennessee-Chattanooga's entire team tested negative Wednesday night using PCR tests, according to CBS Sports. The Mocs have played one game this fall, losing 13-10 at Western Kentucky last weekend. Had a game against the Huskers materialized, it would have been their second-ever meeting. NU won 40-7 to open the 2011 season.
The Big Ten denial of Nebraska's request made national headlines following a more high-profile exchange two months ago, when the league shut down attempts by the Huskers and Ohio State to play nonconference games after the season had been postponed. Eight Nebraska football players sued the Big Ten over the transparency and validity of that decision, and the league — citing an emerging ability for rapid-result, on-site testing — announced on Sept. 16 that it would restart the season, which kicked off last weekend.
As in recent months, the coach of the Big Ten's flagship program again backed the Huskers in their attempt to play football. Ohio State coach Ryan Day said Thursday that it's "just hard" when players and coaches follow health protocols and still can't play.
"I know it's the pandemic, so you have to chalk it up to 2020," Day said. "But when you're the head coach like Scott (Frost) is and you got to look at your players and say, 'We're not playing, even though we did everything right,' that's hard to swallow. That's why I really feel for those guys right now."
Frost typically speaks with reporters late Thursday morning on game weeks, but his scheduled availability was scrapped. His next appearance is expected to be at 12:30 p.m. Monday for his regular weekly press conference.
NU's third-year head coach has endured a run of bad luck leading football programs at Central Florida and Nebraska. Hurricanes altered UCF schedules in 2016 and 2017, and his 2018 debut at Memorial Stadium against Akron was canceled by thunderstorms. The third version of the Big Ten schedule amid a pandemic called for Wisconsin to put its seven-game win streak against the Huskers on the line on Halloween at 2:30 p.m.
Wisconsin officials confirmed Wednesday that Chancellor Rebecca Blank and Athletic Director Barry Alvarez made the decision to cancel the game, not the Big Ten. While they weren't in a red/red designation that would have automatically forced a seven-day shutdown of football activities, according to Big Ten protocols, Alvarez said the program was in the orange/red category, meaning at least 2% of the team/staff has tested positive this week.
"We just felt it was necessary to control it now," Alvarez said.
In a Zoom interview with reporters last week, Frost said he was "confident" in the Big Ten testing protocols while sending a note of concern about the likelihood of games being canceled.
The Big Ten's revised schedule in early August set up a 10-game season over 15 weeks, with built-in contingencies for moving games around should outbreaks occur. But the final slate — released in mid-September after the postponement of five-plus weeks — calls for nine games in nine weeks and has no margin for error.
On Wednesday, that lack of flexibility cost Nebraska a game, as well as a chance Thursday at making it up.
"If you want to play, and find ways to play, I think you'll find ways to play," Frost said. "If you find ways and reasons to not play, I think you can accomplish that goal, too."
Photos: Nebraska travels to Ohio State for Big Ten season opener
The Huskers travel to Columbus to face Ohio State in the Big Ten's season opener on Oct. 24.