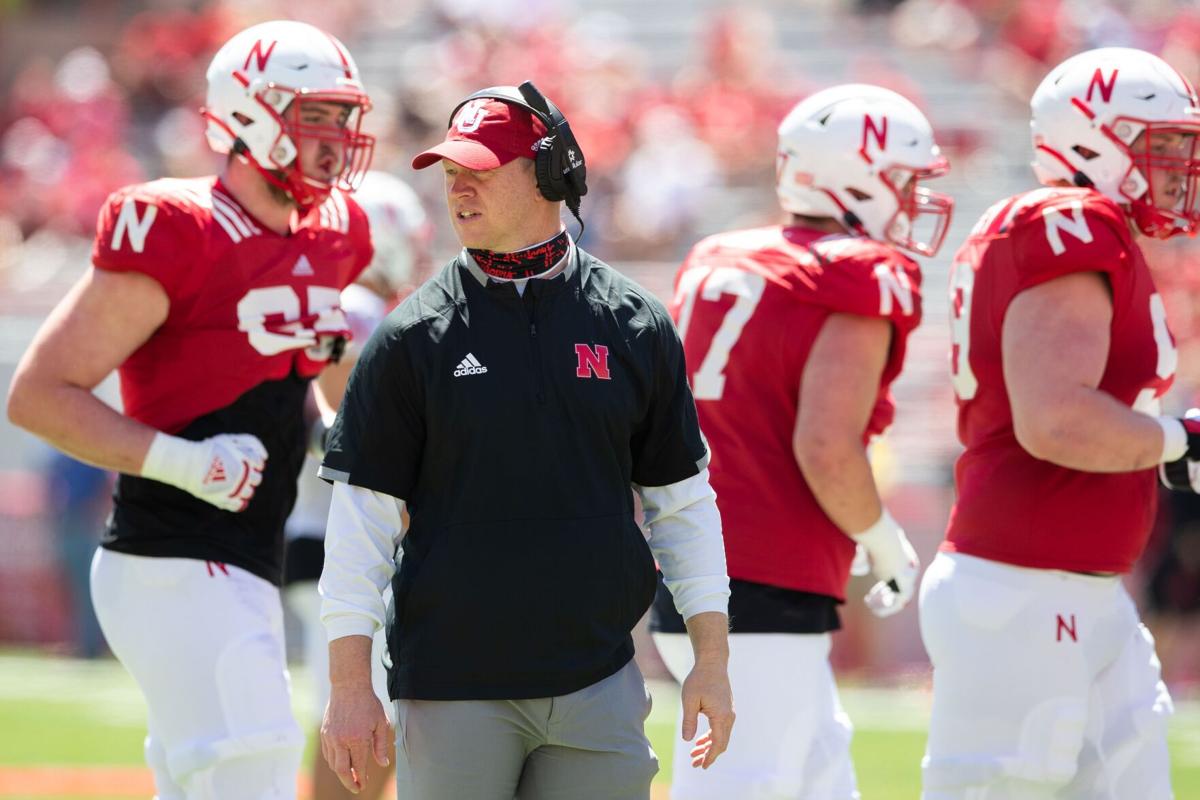 KEARNEY — Scott Frost opened with a joke.
The Nebraska football coach took the podium in front of roughly 90 fans inside a spacious conference room barely a two-minute drill from Interstate 80. He wore an untucked white polo T-shirt, khaki shorts and the fatigue that comes with sandwiching a pair of Big Red Blitz tour stops Wednesday into a whirlwind June of recruiting.
But this was home, too, for the man who spent many of his formative years 27 miles northeast on Highway 30 in Wood River. So he noted how the intimate crowd compared to one of his first tour stops in Columbus in 2018, when a few thousand came to hear him speak.
"It tells me I better start winning," Frost said with a grin. "Starting to feel like The Charlie Daniels Band — used to be really big, now he just plays county fairs and stuff like that."
The quip was the first of many in a free-flowing question-and-answer session with the audience that lasted nearly 40 minutes and capped the event that also included assistant men's basketball coach Nate Loenser and senior associate athletic director for development Ben Murray. The crew had stopped in North Platte earlier in the day.
Frost took queries about NU's outside linebackers, receivers and the "Pipeline" tradition. He described his first farming job and joked that he'll have to learn where his box suite is inside Memorial Stadium so he can attend the Garth Brooks concert in August. He asked for a show of hands about who could name Nebraska's quarterback, head football coach and governor — many arms dropped for the latter — as an illustration of how high profile his job is.
Frost lit up when engaging with fans of all ages following a short interview session with a few media members ahead of the event. If those reporters weren't in the crowd, Frost said, he would "be really upfront with you guys."
Clearly at ease, Frost encouraged the back-and-forth banter. After a farmer listed half a dozen states in which he'd moved to for work, Frost asked if the man was really a football coach. Another man asked about the Washington game during the 1997 season, to which Frost replied, "You sound like Coach (Tom) Osborne. He says, 'Missoura' and 'Warshington.'"
Questions about the team graduation rates, the best player on the current Nebraska team and the proposed 12-team College Football Playoff earned fans commemorative footballs from the coach. Frost tossed them to the askers, with mixed results on the receiving end.
"You guys remember how I threw in college," Frost said, drawing laughs. "That's why I played DB in the NFL."
Frost applauded the query about the expanded playoff, saying a reporter asked him the same thing earlier. Long a proponent of an eight-team model since his days at Central Florida, the coach said he's happy to keep expressing his opinion even if it ultimately doesn't matter. "You get a free ticket to my kid's fourth birthday party next year," Frost said. "I'll even let you swing at the piñata first."
Not everything was light-hearted, though. Frost warned of the exploding transfer portal and looming legislation for name, image and likeness as changes to the sport that he doesn't necessarily agree with but that Nebraska is adjusting to and will use as a recruiting advantage.
He also said that while he believed strongly that the Big Ten could have and should have played football last fall amid the pandemic, he might have taken a different advocating approach in hindsight because of the "crosshairs" put on the program from many national media members that were "sicced" on NU to "put us back in our place" within the league.
"I'm not sure I'd do it again as boldly as I did because I think it possibly put us in a bad place where we're going to get worse schedules and those types of things by being vocal," Frost said. "But it was 100% the right thing to do."
Frost concluded the event by offering to stay and sign autographs, inviting kids to the front of the line. He was enjoying the experience, he said, not just in the moment but also while working to return Nebraska to being among the best in college football.
Still, he added, "these three years have made me old" in the process. And there's plenty left to do.
"I'm having a heck of a lot of fun," Frost said. "I'll have even more when we're beating people."
Frost: 12 teams "a lot" for CFP
Count Frost among those who believe the College Football Playoff is going from too few teams to too many.
Nebraska's coach called the proposed 12-team CFP "interesting," during his Kearney stop on the "Big Red Blitz" tour Wednesday. If a dozen becomes the new number, he said, it will likely end up at 16 eventually.
Frost became a prominent voice in the discussion in 2017, when he led Central Florida to an unbeaten season and the program still didn't come close to making the four-team playoff. He has long said an eight-team format is best, awarding bids to each of the Power Five conference champions along with three at-large spots that could be more attainable for Group of Five contenders.
"You learn that our opinion never really matters anyway, so whatever happens is going to happen," Frost said. "We'll have to roll with the punches. I'm not exactly sure why they're flying past eight to 12 but wherever it lands, we're going to our best to be in it someday."
NU class likely to be smaller in 2022
The Class of 2022 is likely to be a smaller one for Nebraska. Just how small is a moving target.
Uncertainty in a variety of areas makes predicting the exact size of the next recruiting class almost impossible, Frost said Wednesday. But it could settle in the mid-teens. Coaches know super seniors who received a pandemic-related extra year of eligibility won't count against the scholarship limit this year. But that remains unknown for super seniors for the 2022 season and beyond. Plus, the new one-time free transfer rule makes attrition possibilities more extreme.
In the meantime, Frost said, he and his staff have full schedules this month with the return of in-person recruiting visits. Many of their 2022 targets are just now getting to campus for the first time.
NU has four known commits after San Antonio-area quarterback Richard Torres pledged this week.
"It's time that we need to catch up," Frost said. "But we're really trying to fit a year of recruiting into a month. There's days we have individual workouts every hour on the hour all morning, then I meet with the guys I need to meet with while we have two camps going on and official visitors on campus. It's good that we're getting to catch up, but this is taking a lot out of the coaching staff and we're going to need to recharge our batteries for the season."
Uncertainty looms with NIL
Frost posed a question to the Kearney audience: Do they know what NIL means?
Many shook their heads no. Frost said he doesn't either, at least as far as the impact that it will have on college football.
"Pretty much it's just money," he said.
What Frost knows for sure is the pending legislation that will allow athletes to profit from their name, image and likeness will be complicated and — hopefully — a recruiting advantage for Nebraska.
He said he figures the athletic department made millions of dollars selling Eric Crouch No. 7 jerseys 20 years ago. That was probably unfair to Crouch, he said, and the looming changes are meant as a correction to that sort of inequity. With as passionate as Nebraska's fan base is, current Huskers stand to benefit as much as anyone.
"God knows how much money (volleyball player) Lexi Sun will make when she can start doing things," Frost said to the crowd. "So it's going to be probably as big a benefit for Nebraska as anywhere in the country because of people like you."
It will also be hard to manage, Frost said. People will be pitching offers to his players, who may or may not know they have to withhold some money to pay taxes.
Would Frost have wanted NIL in effect when he was a championship-winning quarterback in 1997? He isn't sure. It would have likely meant more money in his pocket, he said, but then again that's not why he came to Nebraska.
"I love the purity of college football, of amateur athletics," Frost said. "It's changing. Nothing my opinion is going to do will stop that train from keeping on down the tracks. All we can do is try to adjust to it as well as we can. But the positive is I think Nebraska athletes stand to benefit from it as much as anyone in the country."
Quick hits
» Frost asked Nebraska-Kearney football coach Josh Lynn to stand up and be recognized twice during the event. The NU coach said he has gotten to better know Lynn — in his fifth year at UNK — this summer and that his work is helping football in the state.
» A young fan asked Frost who the best player on the current Nebraska team is. Frost said the "easy answer" is defensive back Cam Taylor-Britt, saying the fourth-year player "has a chance to be a really high draft pick next year."
» Frost left open the possibility that 2021 might not be the last season at Nebraska for quarterback Adrian Martinez, who has already been a three-year starter but has an extra year after the 2020 Covid season. "He has a chance to come back for two years if he wants to," Frost said. "Hopefully NIL keeps him around and our success keeps him around. He's just a fantastic kid — I love being around him."
» Walk-on quarterback Brayden Miller won't be with the team moving forward, Frost said. The Kearney grad was a redshirt freshman last season.​
---
Meet the Nebraska football coaching staff
Scott Frost, head coach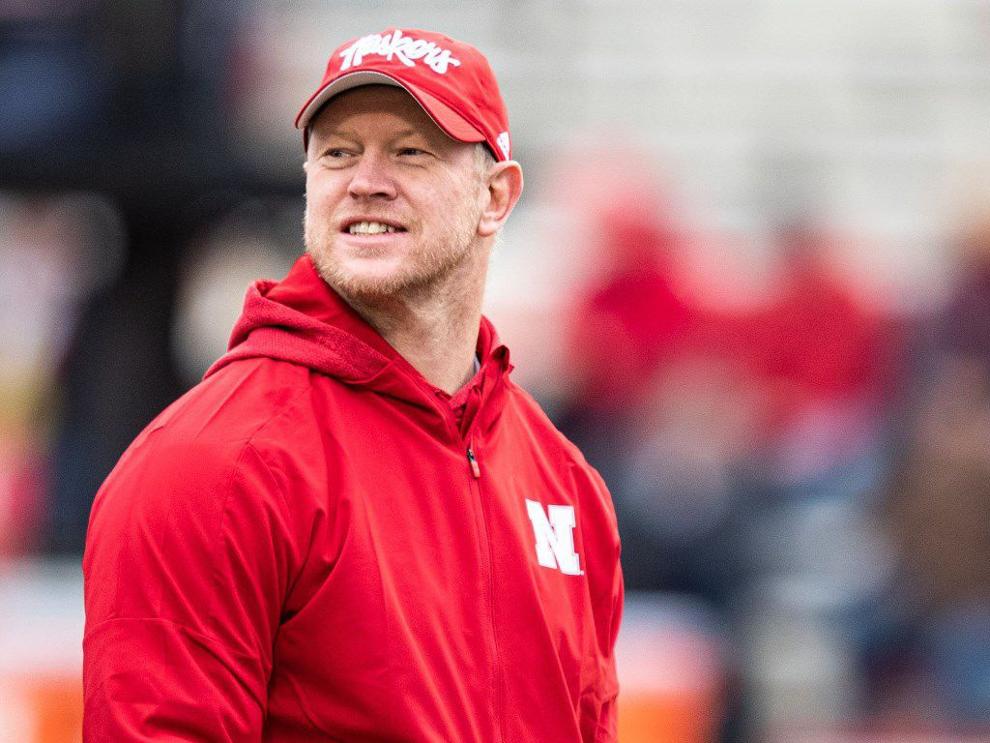 Matt Lubick, offensive coordinator and wide receivers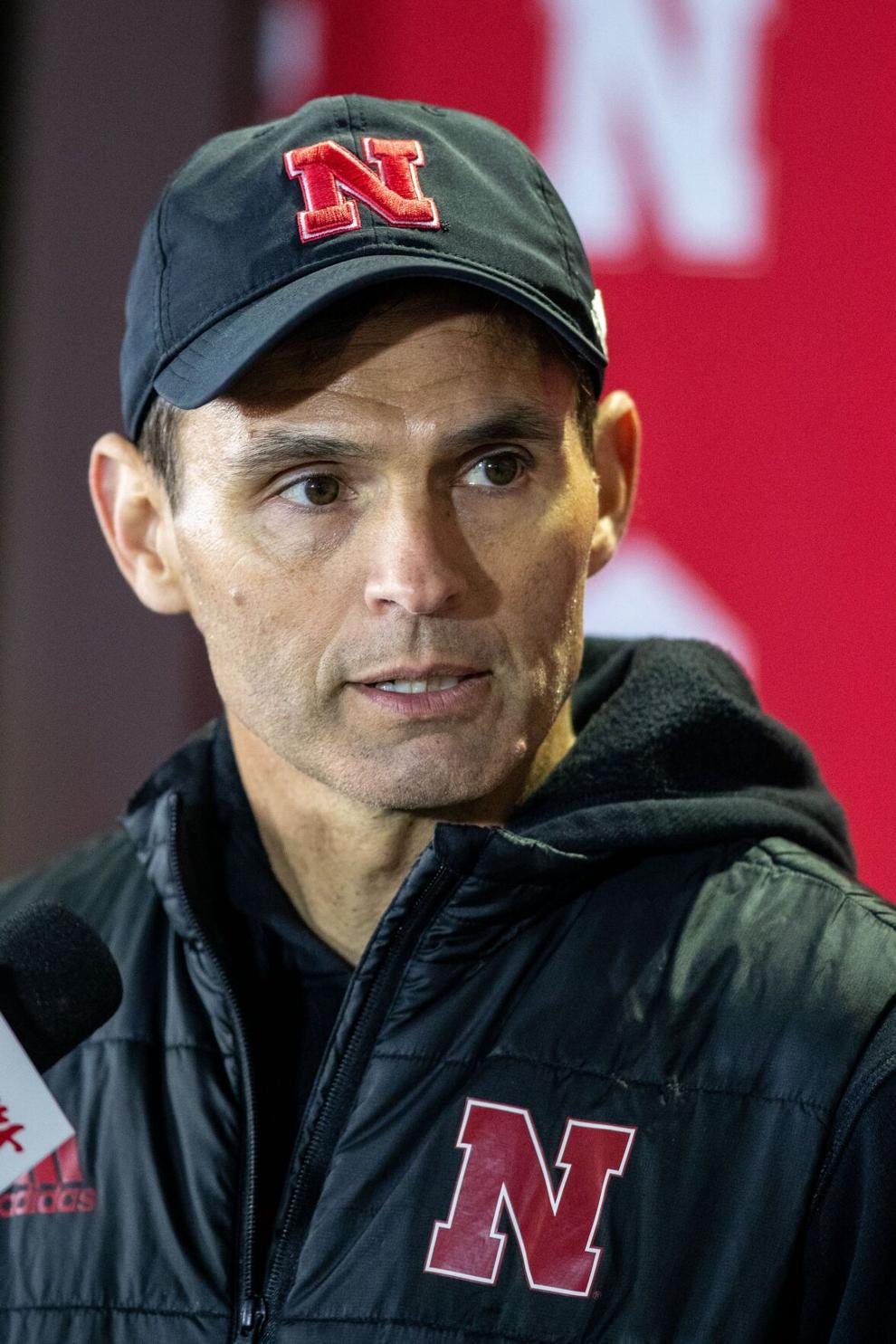 Erik Chinander, defensive coordinator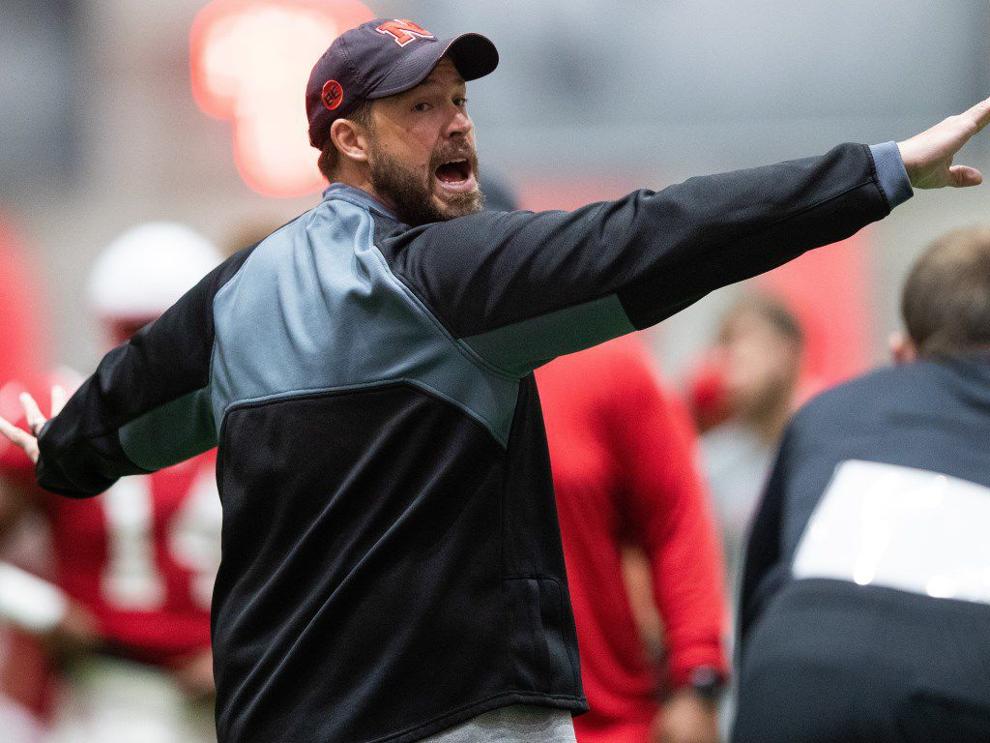 Mario Verduzco, quarterbacks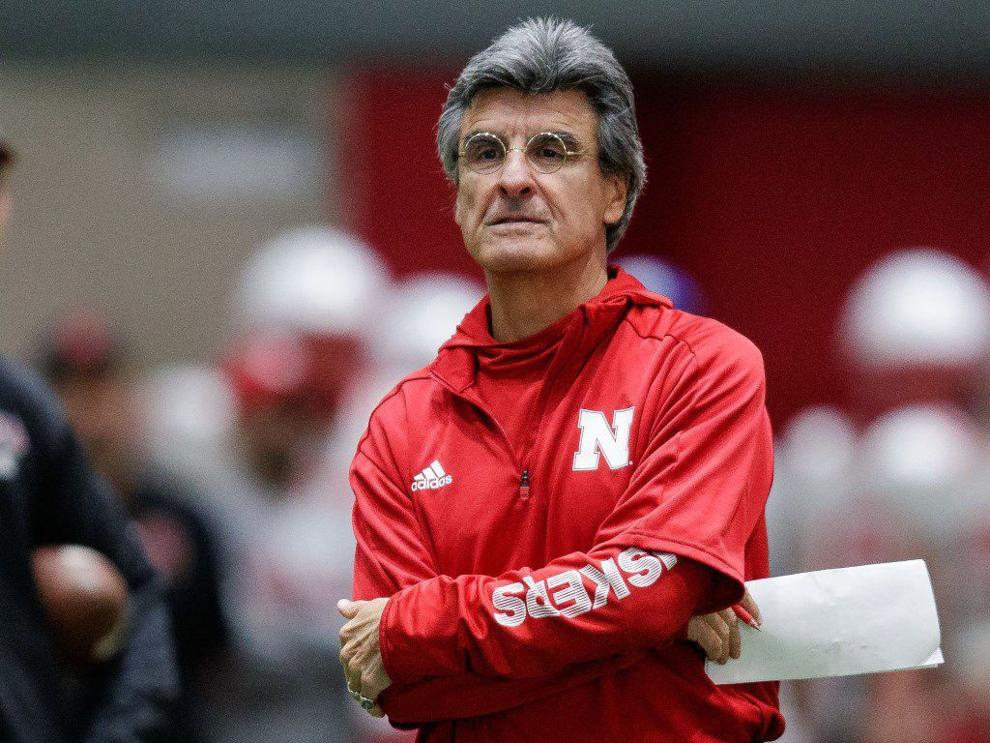 Ryan Held, running backs and recruiting coordinator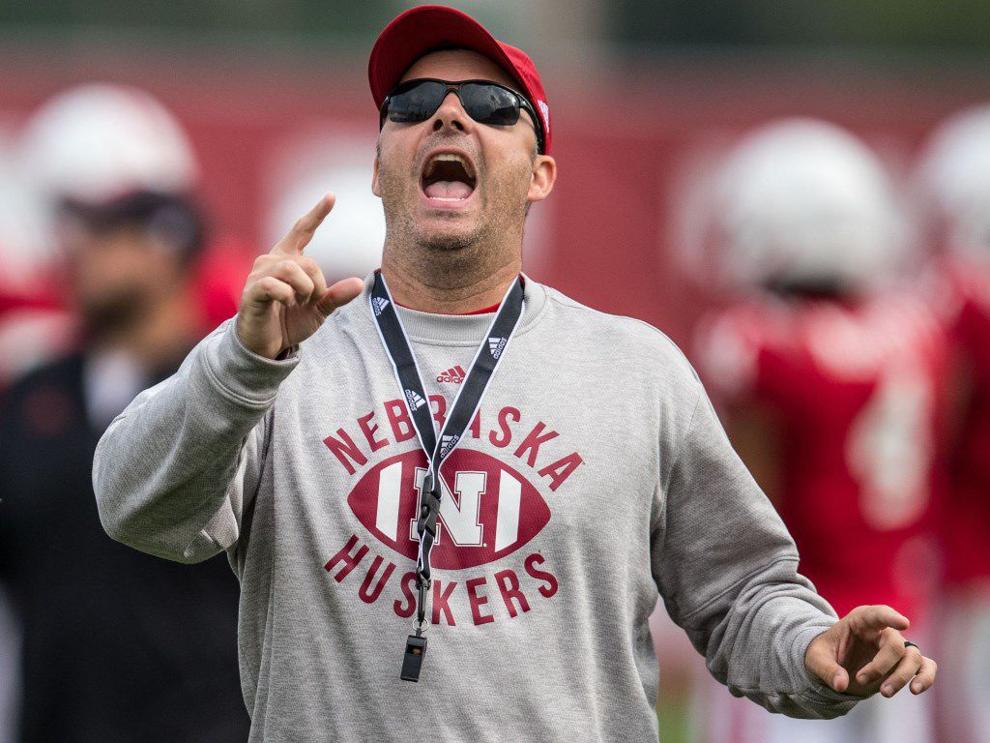 Greg Austin, offensive line and run game coordinator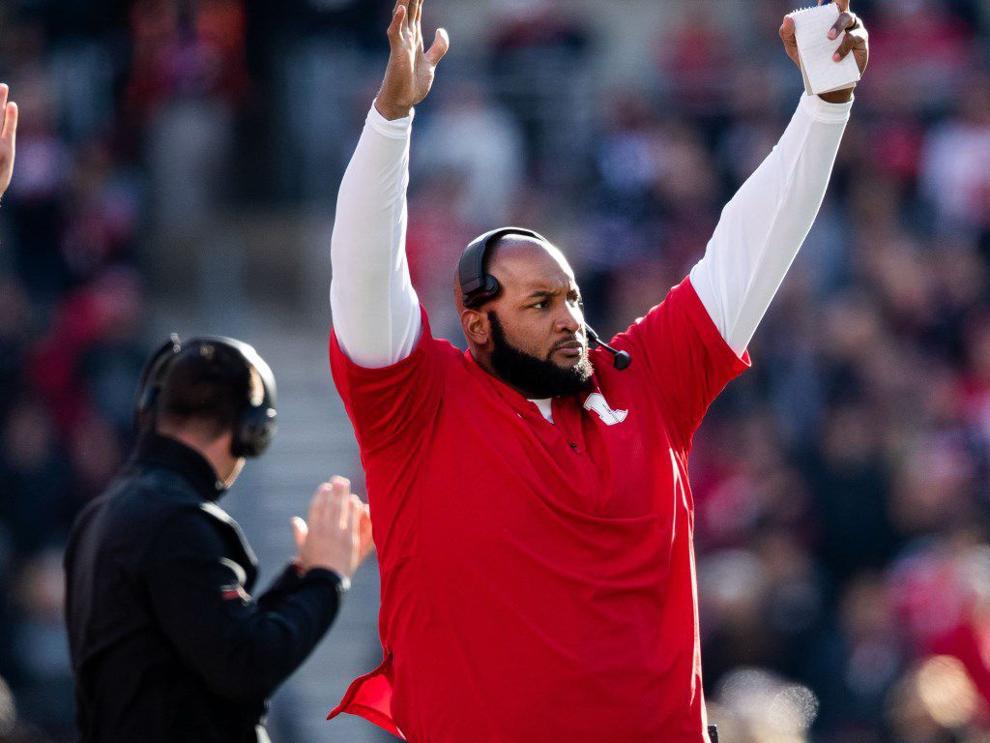 Sean Beckton, tight ends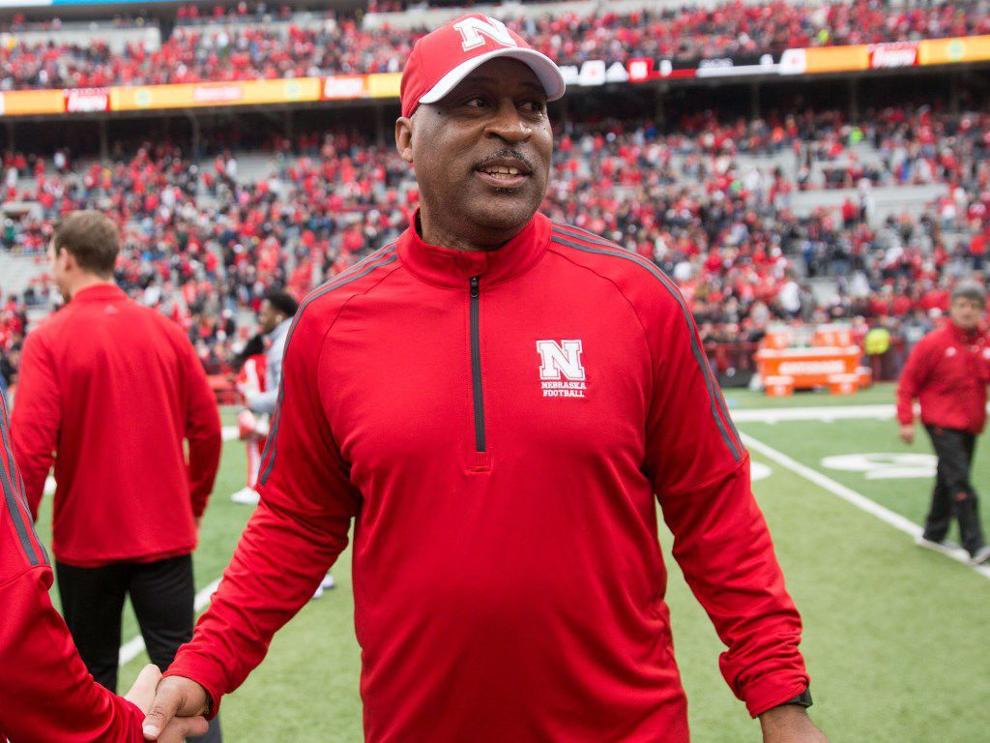 Tony Tuioti, defensive line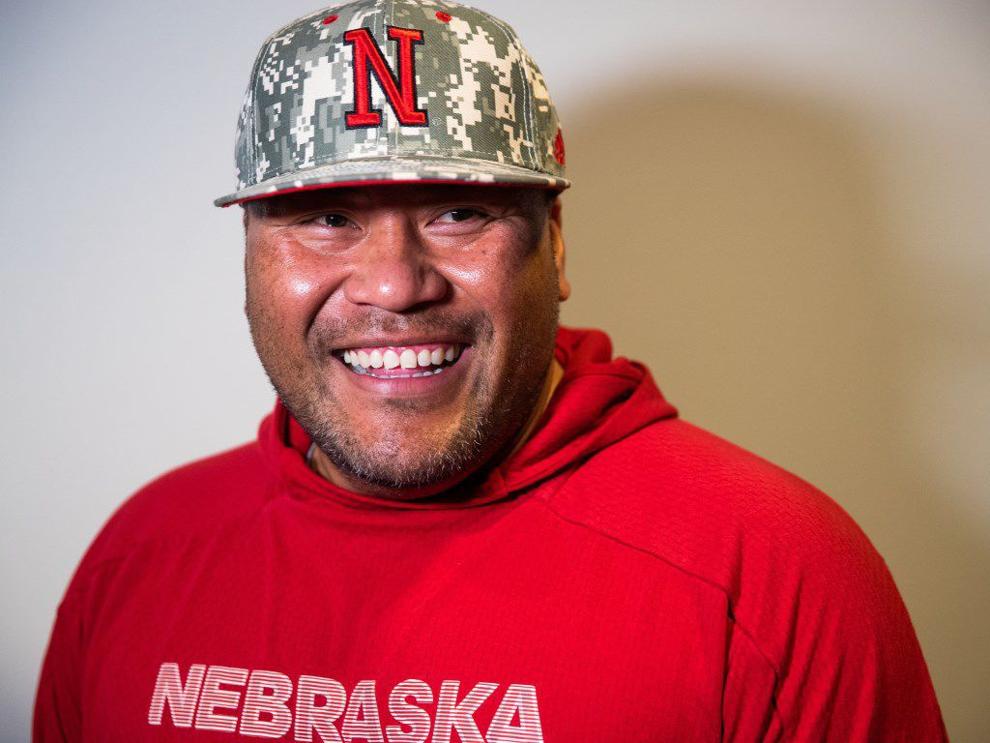 Mike Dawson, outside linebackers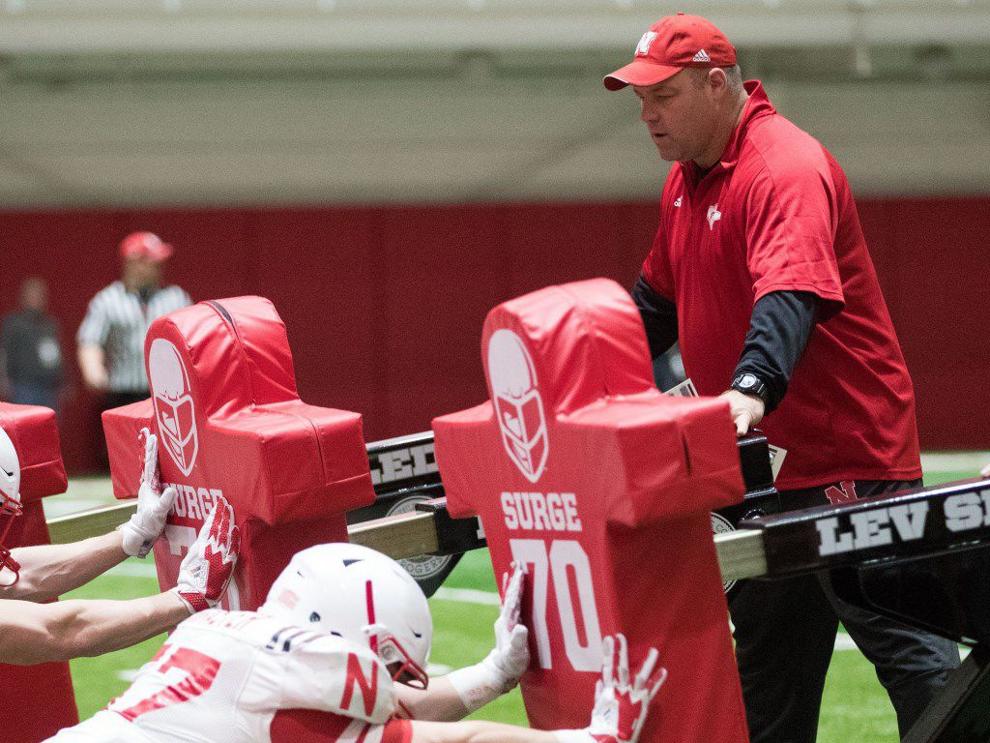 Barrett Ruud, inside linebackers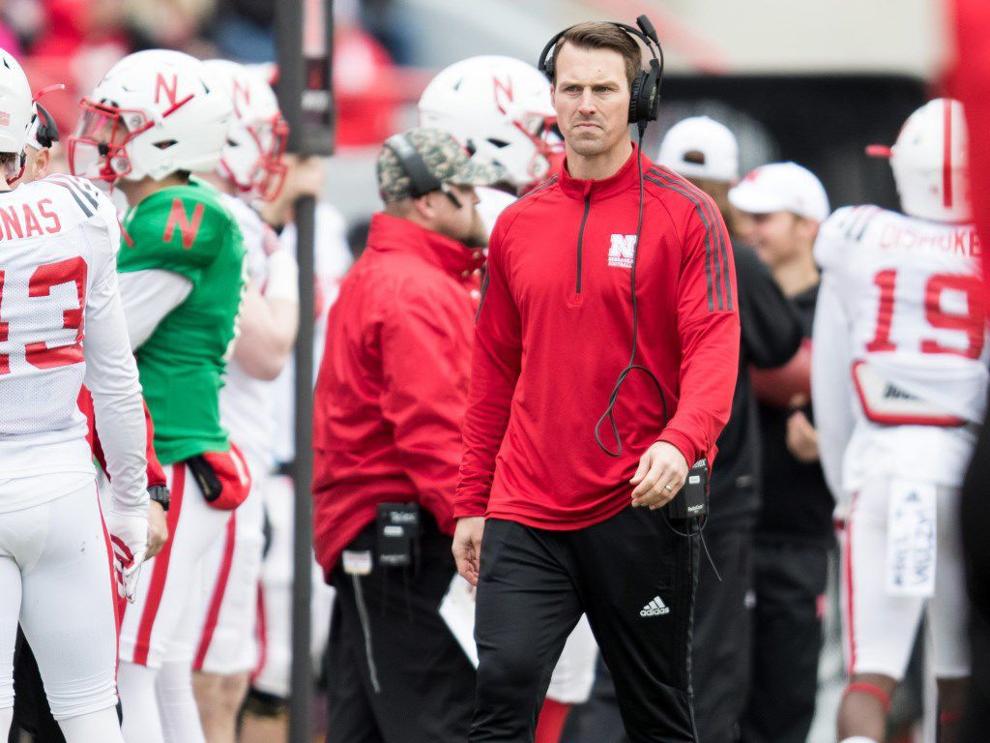 Travis Fisher, defensive backs