LINCOLN — Nebraska plans a later spring game than usual — May 1 — as it begins preparations for what coach Scott Frost hopes is a "more normal" season than the pandemic-altered 2020.
Frost, talking for the first time since Dec. 18, said on the Husker Sports Network that NU wants a full period of winter conditioning, and thus will "push back" the start of spring camp — likely to late March — and practice through April.
That's an adjustment Nebraska had to make in part because spring semester classes don't start until Monday. Players largely returned "this past weekend," Frost said, and because of campus rules, have to quarantine upon arrival.
"We wanted to make sure everything was handled the right way, and safety was our primary concern," Frost said. The team begins winter conditioning Monday.
The four weeks between Frost's last chat with the media — after a 28-21 win over Rutgers — and Wednesday night had been busy. The Huskers first turned down the opportunity to play in a bowl game, Frost said, despite "most of the team wanting to go on and play."
Frost said he wanted the team to be "unanimous" in its decision to play, and some players preferred to forgo a bowl and go home.
"We didn't want to go into a bowl game unless everyone was committed and gung-ho and excited about going," Frost said. "It was just such a long, hard year that we couldn't get a unanimous decision from that standpoint."
In interviews with people who have knowledge of the decision, The World-Herald learned that it was mostly older players on offense who balked at playing a bowl.
After that decision was made, the team left for its first break — "four plus weeks," Frost said — in nine months. Frost went deer hunting with buddies, and later on a vacation with his wife, Ashley, somewhere "warm and sunny."
"I think all of us were able to spend some good family time," Frost said.
NU lost a few transfers — including Wan'Dale Robinson — in those four weeks. With the transfer portal available, Frost said, and the prospect of immediate eligibility up for NCAA approval, college coaches see it as "the world we live in."
"There's teams in our league that had really good years who lost nine or 10 guys," said Frost, who transferred as a player from Stanford to Nebraska.
While NU lost players — like Robinson to Kentucky and running back Dedrick Mills to the NFL — it also gained Southern California running back Markese Stepp and Montana receiver Samori Touré.
Stepp is a "big and fast kid" who will, given he can get an NCAA waiver, compete for the starting job and help the Huskers "buy time" for many young running backs who haven't made much of a dent on the field, including Ronald Thompkins, Marvin Scott and Rahmir Johnson.
"We were going to be young in the backfield — I've got a ton of confidence in those young guys in that room and where they're going to be — but, just to get another veteran player in that group, and maybe buy some time for the young guys to become what we think they're going to become. I think it's going to help," Frost said.
Touré was an FCS All-American who Frost hopes can contribute in ways similar to other FCS transfers he's had, including quarterback Vernon Adams at Oregon. NU's other transfer addition, Northern Iowa inside linebacker Chris Kolarevic, gives the Huskers depth at a position that already had it, and also a player who, according to Frost, was the best on the Panthers' defense. Three NU coaches, including Frost, once coached at Northern Iowa.
"They called us and told us he was leaving and he was their best player on defense and didn't want to see him go, but would like to see him with the right people," Frost said.
More from Frost's radio appearance:
» Frost thanked former senior special teams analyst Jonathan Rutledge for his one year helping coordinate NU's special teams — it didn't go well, and Frost fired him — while adding the Huskers are looking to find the "right guy" to replace him.
"If we were better on special teams, we probably would have won a few more games around here the last year or two," Frost said. "Looking forward to trying to identify the right guy to come in and really get our guys to bought into special teams and improve in some areas where we haven't been good enough."
» Frost said Nebraska invited all seniors return for another season, as allowed by the NCAA in the midst in the coronavirus pandemic. Five players on defense chose to return, as did kicker Connor Culp and receiver Levi Falck.
"One of the best ways to win is to get old and stay old," Frost said.
» Nebraska has two scholarships left to use for the 2021 class, and the Huskers may sign someone — likely a high school prospect — in February. NU remains in the hunt for Omaha Westside cornerback Avante Dickerson. Frost said Nebraska may further explore the transfer portal or the junior college pipeline, as well.
» Early enrollees — NU has 13 on campus, including the graduate transfers — will get a lot of off-field, conditioning work done in the next month, Frost said, to help accelerate their development. Frost met some of them in person for the first time this week.
» Frost said his heart goes out to Nebraska basketball coach Fred Hoiberg, who contracted COVID-19 and has watched his team shut down operations for two weeks as the team deals with a large number of cases.
---
Meet the Nebraska football coaching staff
Scott Frost, head coach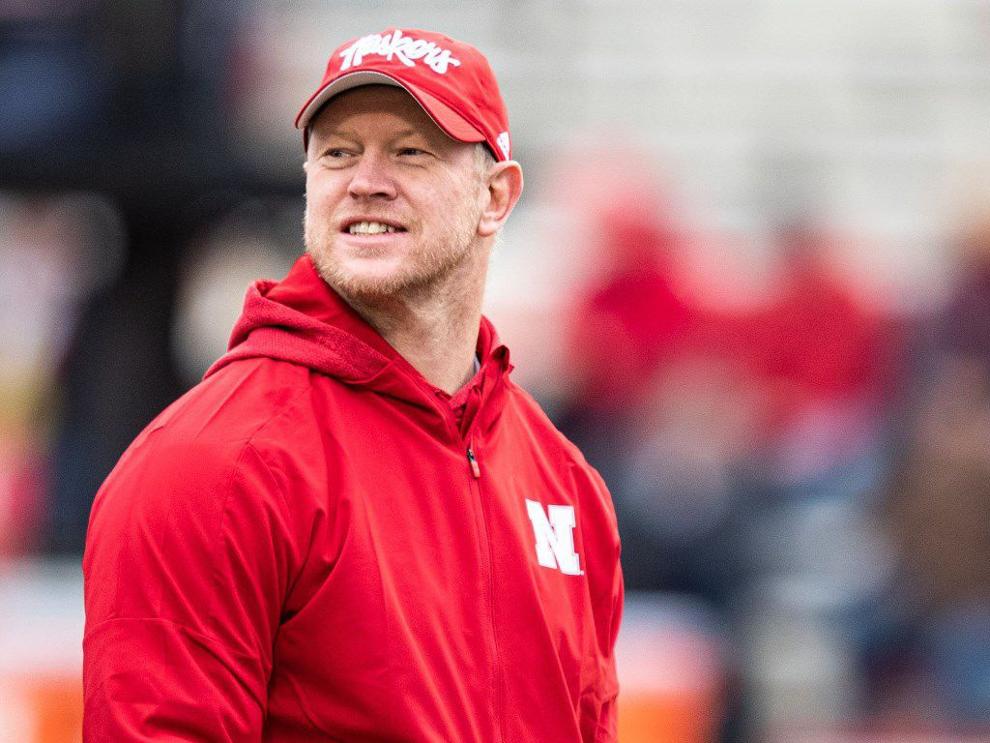 Matt Lubick, offensive coordinator and wide receivers
Erik Chinander, defensive coordinator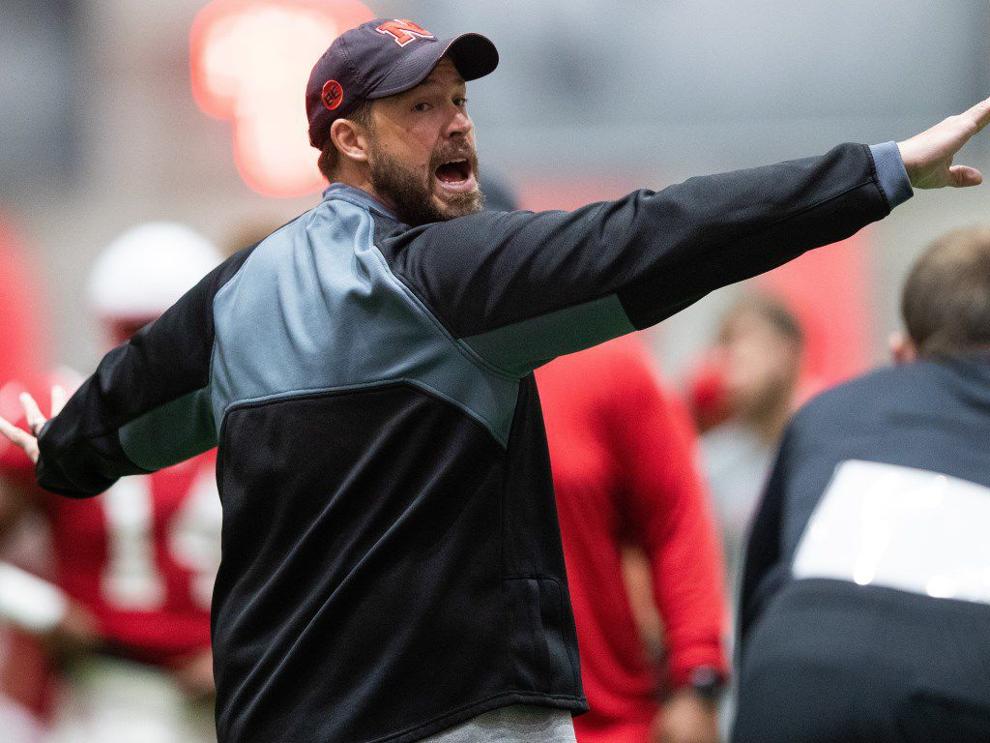 Mario Verduzco, quarterbacks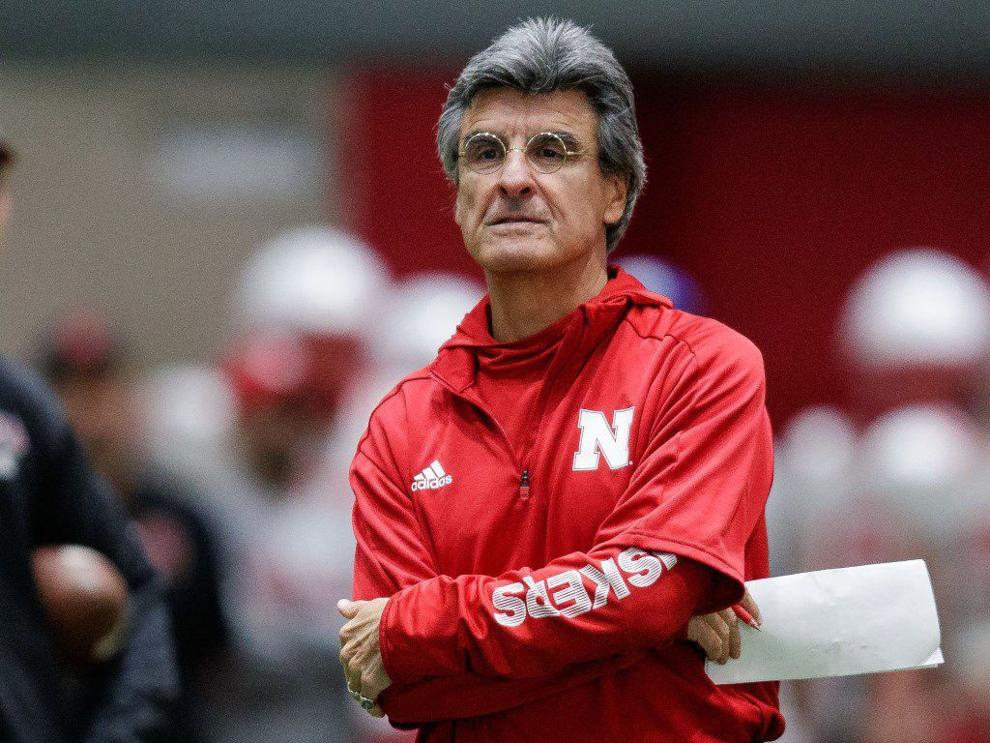 Ryan Held, running backs and recruiting coordinator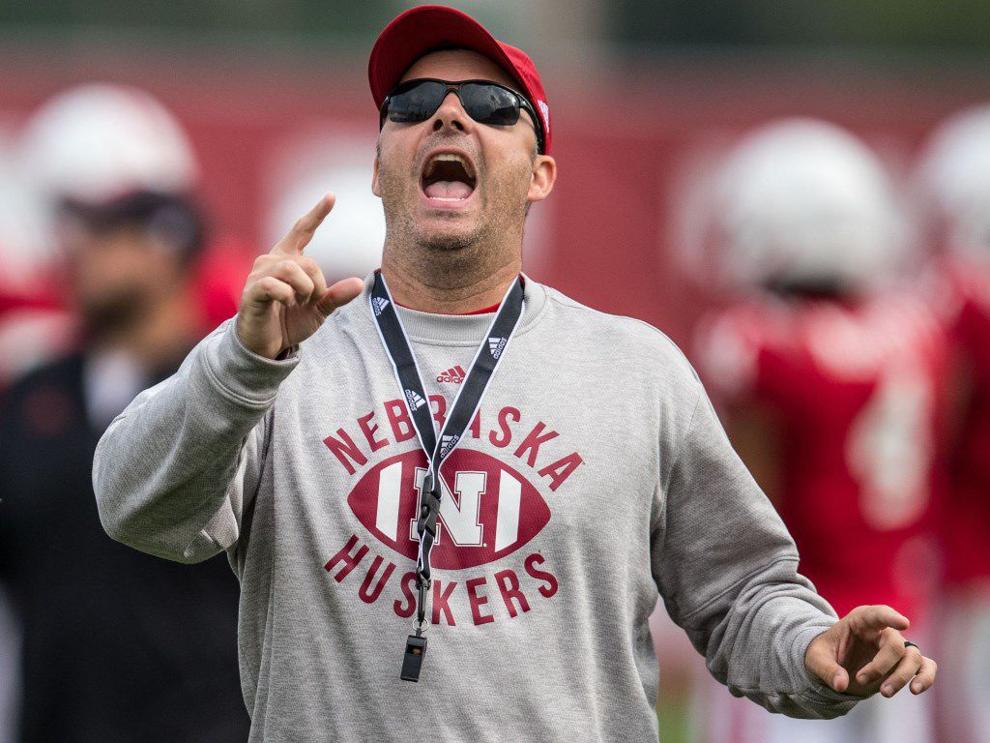 Greg Austin, offensive line and run game coordinator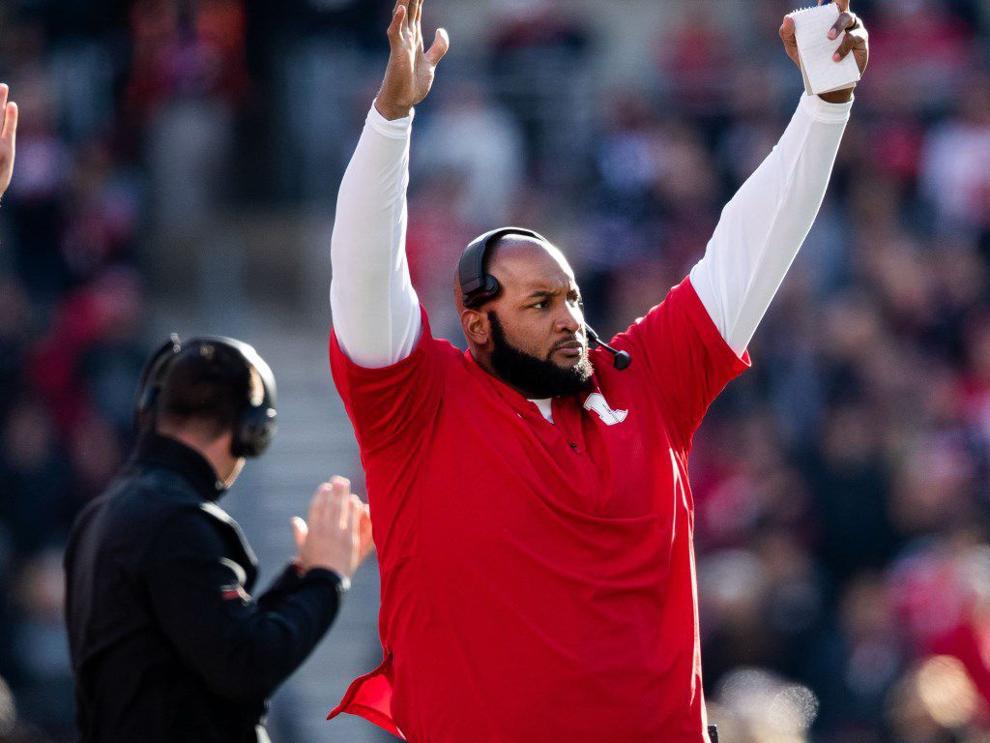 Sean Beckton, tight ends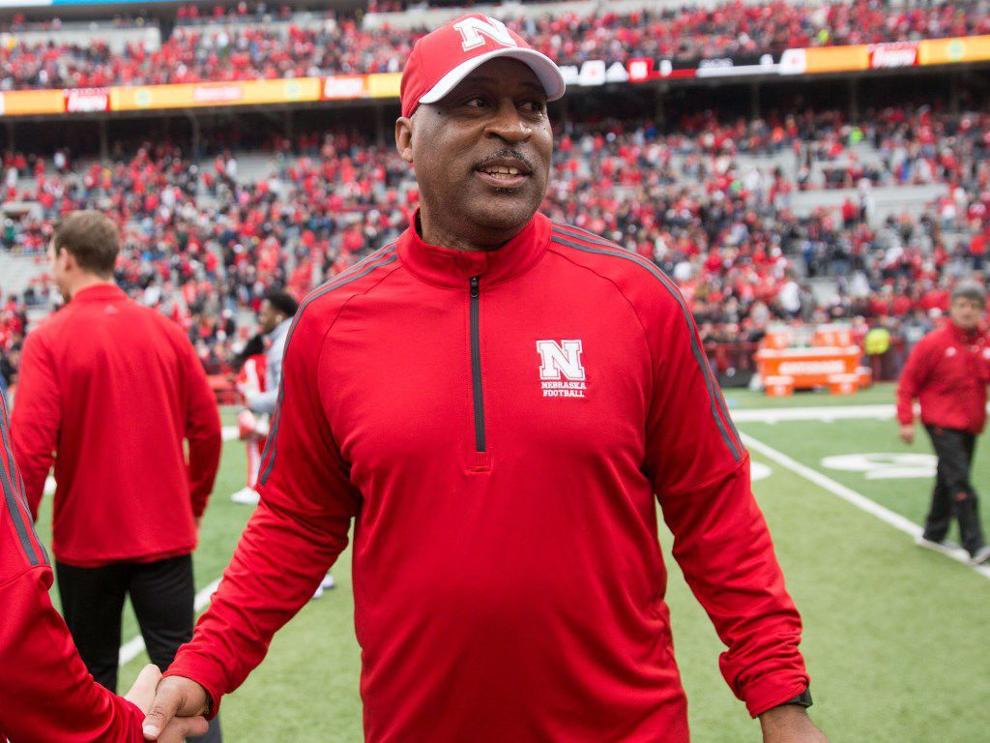 Tony Tuioti, defensive line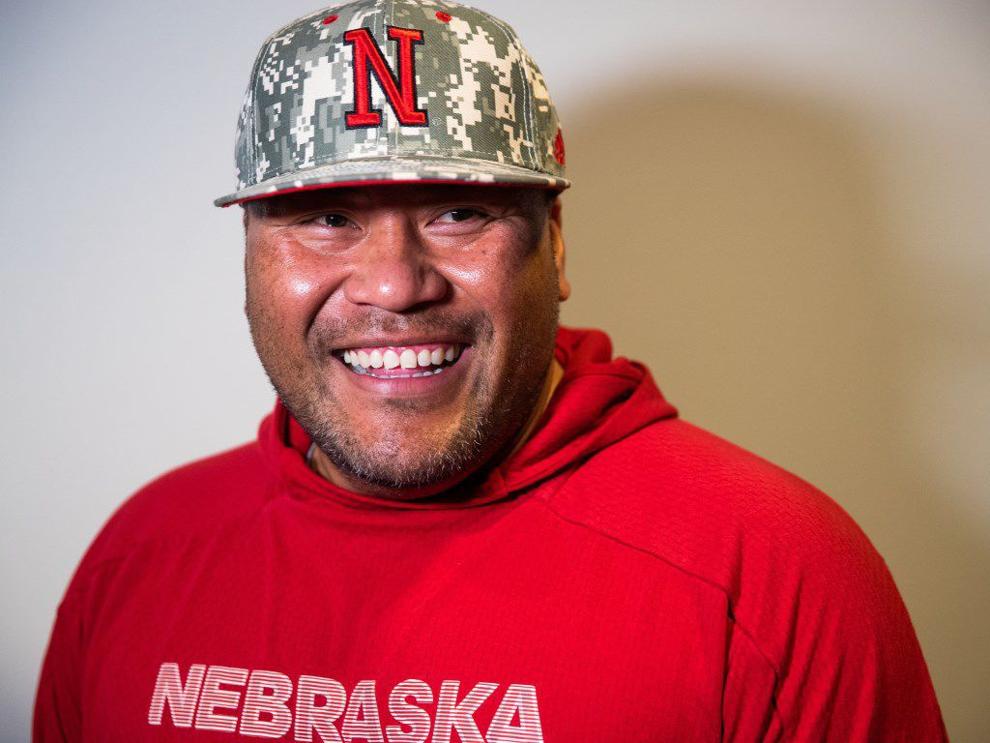 Mike Dawson, outside linebackers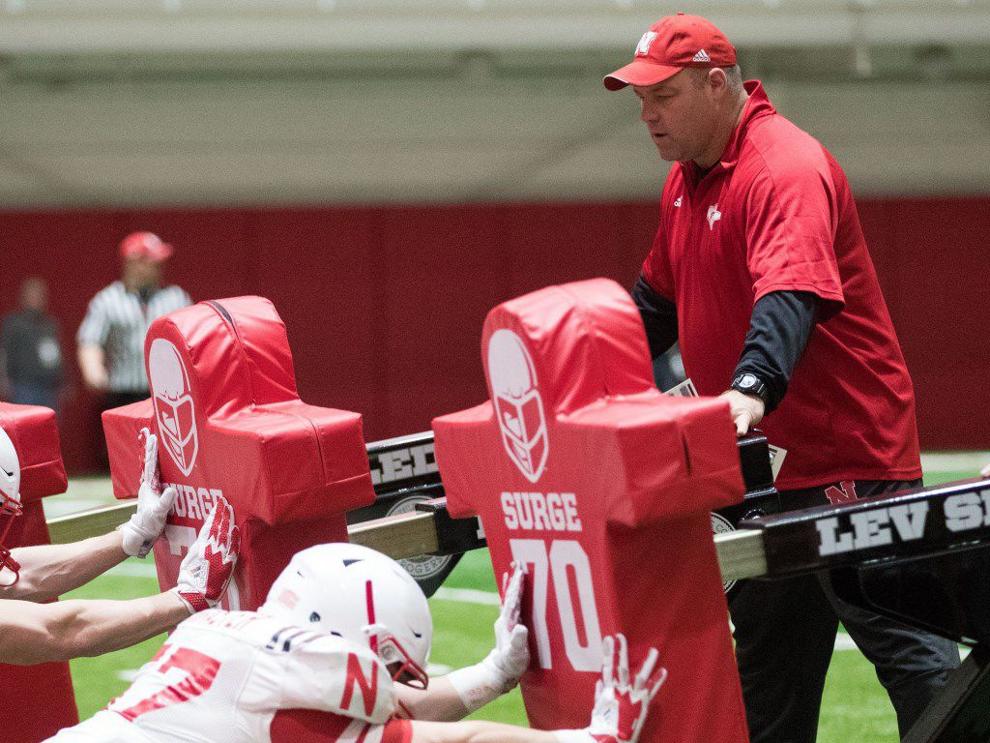 Barrett Ruud, inside linebackers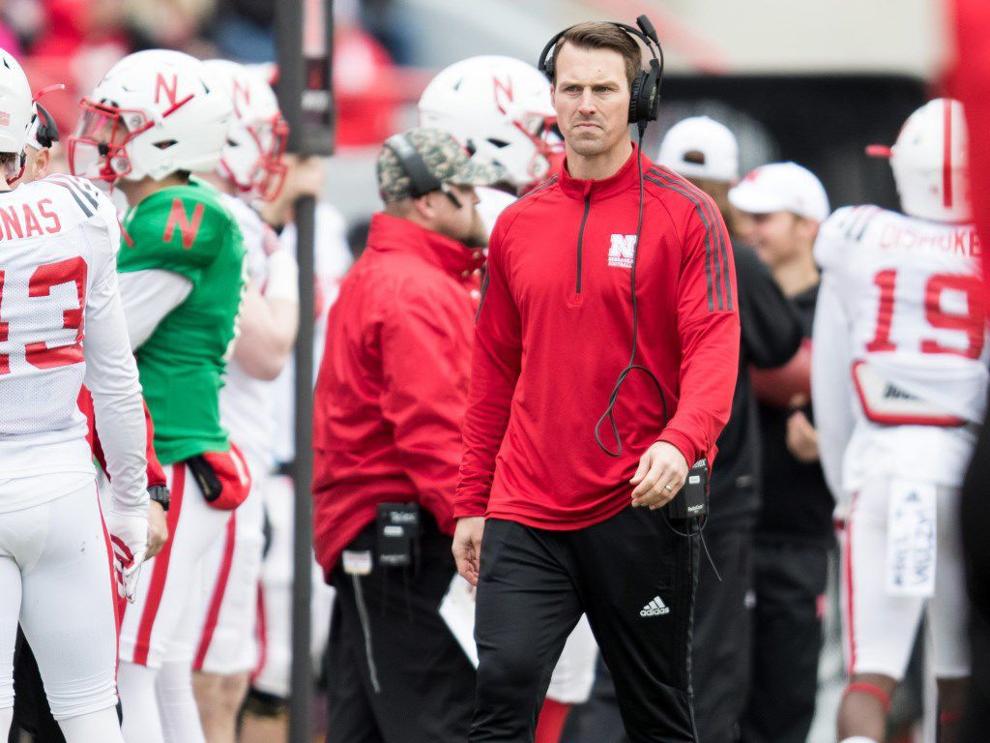 Travis Fisher, defensive backs