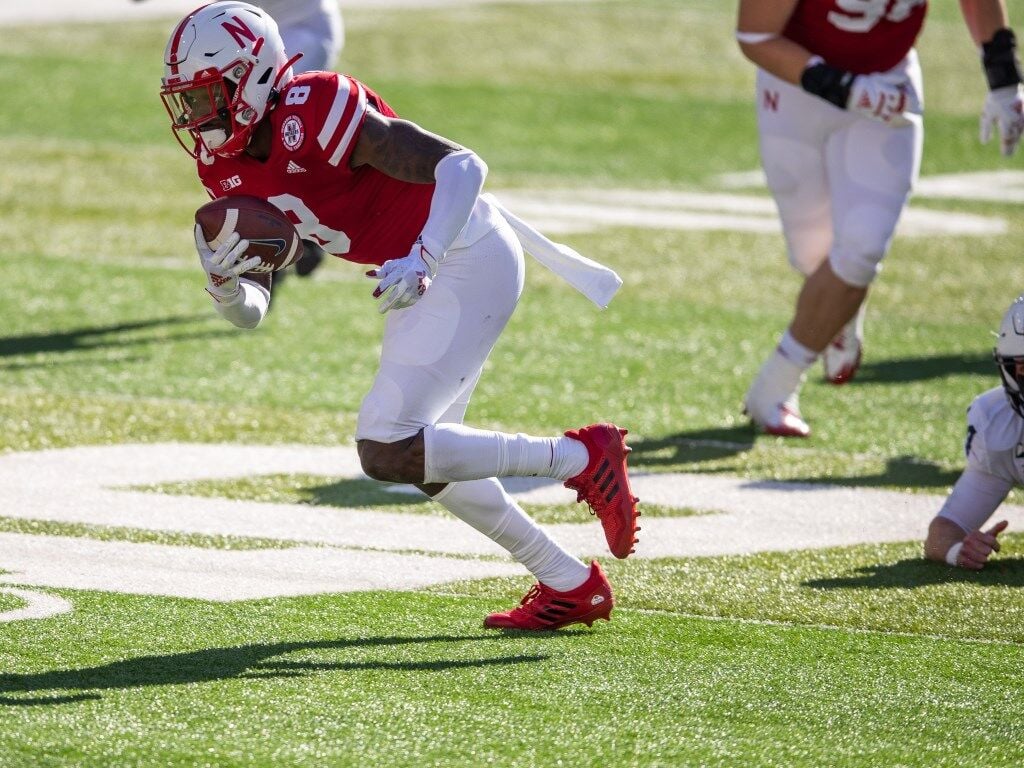 Nebraska's secondary received a major boost Wednesday as senior safety Deontai Williams announced he will be back in 2021.
Posting on social media that he has "unfinished business" with the Huskers, Williams is set to return for a fourth season in Lincoln. Last year was his most productive as he received All-Big Ten honorable mention and finished with a career-high 51 tackles and four pass breakups. His strip sack that he recovered and returned for a touchdown was a turning point in the win over Penn State.
The hard-hitting 6-foot-1, 205-pounder started seven games in the fall, missing the first half against Northwestern after being ejected for targeting against Ohio State. He has started nine times in his 21-game Nebraska career, totaling 76 stops. He's been consistently disruptive with two interceptions, three forced fumbles, two recovered fumbles and eight pass deflections.
Williams said late in the season he felt he could have performed better in games, citing footwork and tackling as areas to improve.
"It's just stuff that I could fix, things that I could fix for myself just watching and learning," Williams said. "This whole year has just been a learning experience for me from coming back from a year ago from my injuries."
The safety suffered a serious shoulder injury in the first quarter of Nebraska's 2019 opener and missed the rest of a season after he had earned a starting job in fall camp. He made an impact as a reserve the year before, perhaps most notably by forcing a fumble in the Huskers' near upset of Ohio State.
Williams was the 10th of Nebraska's 18 seniors to announce their intentions for next year and the second to take advantage of the extra year of eligibility, joining outside linebacker JoJo Domann. Deontai Williams also announced he'd return later Tuesday, and junior cornerback Cam Taylor-Britt also opted to return for another year instead of turning to the NFL.
Two more key decisions are still to come from NU defensive senior starters: Inside linebacker Will Honas and defensive lineman Ben Stille. If all stay, it means Nebraska's 2021 starting defense could look almost identical to the 2020 unit with the exception of corner Dicaprio Bootle (going pro) and inside linebacker Collin Miller (retiring).
Williams will play his fourth season in Lincoln after originally arriving as part of Scott Frost's first class in 2018 from Jones County Junior College in Mississippi. The Jacksonville, Florida, native will play a sixth season of college football overall. Williams, who will turn 25 in October, is the son of Roosevelt Williams, who played two seasons in the NFL as a defensive back in 2002 and 2003.
In the run-up to the season, Deontai Williams said he still had "a lot to prove" to everyone, scouts included. He said then he wouldn't make a decision on his future until after the year was finished.
Now the verdict is in — he'll be back as a Husker.
"When you try to make a plan, it don't plan out how you want it to be," Williams said in the fall. "I give God my pathway to life."
---
Our best Husker football photos of 2020