As expected, Northwestern held a mirror up to Nebraska football Saturday. What did the Huskers see in the reflection?
A program with severe growing pains, with some holes being plugged while others continue to leak.
A football team that desperately needs something good to happen, a spark, a shot of confidence and reinforcement but appears to not have the foggiest idea how to find it.
A quarterback decision that should go to Luke McCaffrey, for now, but with the understanding that there's a lot more at work here than the quarterback.
Mostly, a season that sits at 0-2 with six games left, a shortened season suddenly at a bit of a crossroads. The Huskers are not going to win the Big Ten West, but few, if anybody, picked them to do that. There is plenty still to accomplish, build and shape and a bowl game perhaps.
It's not time to overreact given the short season, but what we saw Saturday begs a question:
Is it time to play for 2021?
» The first comment from Scott Frost after Saturday's 21-13 loss to the plucky Wildcats was, "This is my fault. It's on me." 
The third-year Husker coach was referring to the lack of discipline still rearing its ugly head. You know what? He's right.
At least there was no mention of culture and players the coach inherited. The majority of these guys are Frost recruits. Three years is plenty of time to fix penalties and execution mistakes.
Frost looked and sounded like a coach with no answers. A coach searching for something.
Much like the team right now.
Frost arrived two years ago with great expectations and was treated like someone who had coached a long time. He had been a head coach two years.
Now he (and the majority of his staff) is in Year 5, overall, and Year 3 in rebuilding NU with not a lot of breaks against a group of Big Ten coaches who aren't going to cut him any.
Youth and inexperience are one thing. But Husker fans are going to have a hard time understanding the repetition of things like false starts — in a stadium with little noise.
As recently as last Monday, Frost talked about his team being just around the corner from a breakthrough. After Saturday, he sounded like a coach stumbling in the dark.
Both things might be true. Sometimes a coach and team need a lightning bolt, a spark, something positive to fall on top of them.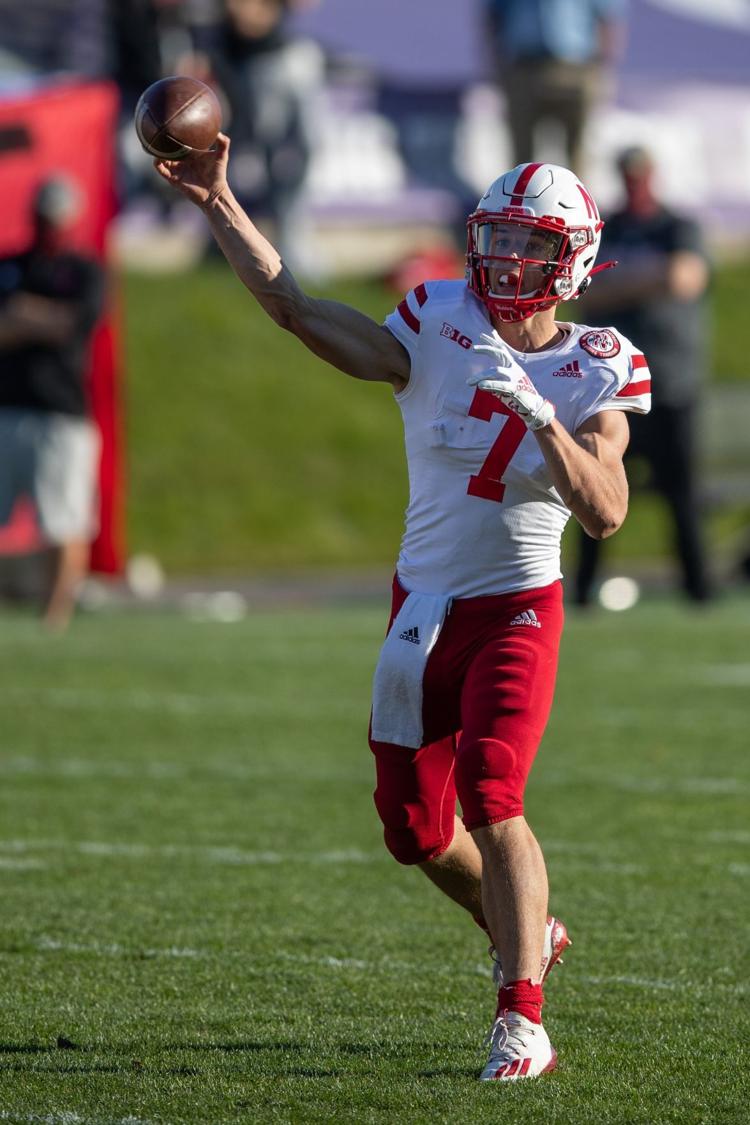 » Is McCaffrey that spark?
He looks the part. But for nearly three quarters Saturday, as the redshirt freshman sat and watched, Nebraska tried to light a fire with no spark.
Apparently Northwestern was showing a defense that took away the things McCaffrey could do at running back and receiver. Remember when Nebraska was going to force the Big Ten to adjust?
Pat Fitzgerald has a good team. But there was absolutely no reason for Nebraska to score only 13 points Saturday.
That offense let down a Blackshirt defense that was far from perfect, but continues to show inspired progress.
Time to give No. 7 a shot.
McCaffrey appeared in the fourth quarter and did some good things, made some plays, moved the team. He threw an interception. He did not score.
Frost did not comment on the quarterback situation and likely will not all of this week. Better to have James Franklin guessing.
But based on what I've seen of McCaffrey in limited reps at quarterback, here's why I think he should get the ball:
Adrian Martinez continues to struggle with accuracy. Last season, we could guess it was an injury or lack of playmaking receivers.
The receiver position has been upgraded. But as of Saturday, Martinez's passes still go wide, high or bounce short. He was 12 of 27 through three quarters.
His last play, the interception intended for tight end Austin Allen in the end zone, appeared to be a bad read and into coverage.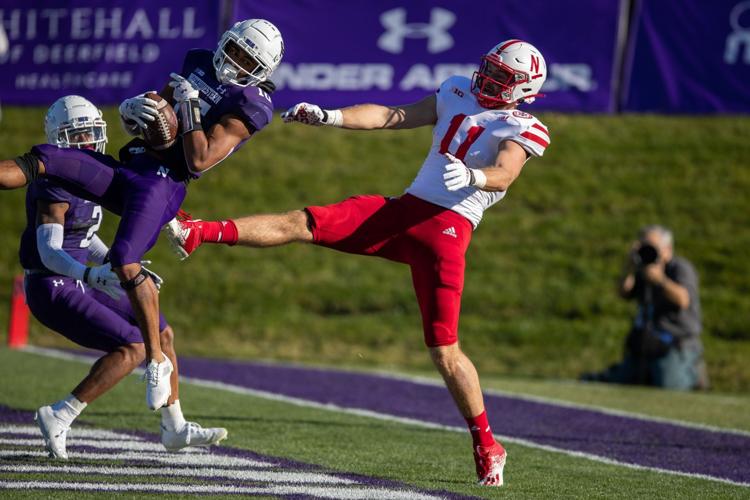 We haven't seen Frost's offense in full bloom yet. But it is predicated on the quarterback playing catch with receivers.
While Martinez struggles to hit receivers, he looks like the best running back on the field. But Frost's offense can't operate that way.
McCaffrey threads the needle. He's not perfect. His interception came when he tried to fit the ball through the line of scrimmage.
The quarterback can't solve the issues here. The penalties on the offensive line. The inability to run the ball inside the red zone.
But even with those issues solved, this offense has no chance if it can't complete a simple pass.
McCaffrey has done that. Again, in limited time. But he did move the team and he makes plays and first downs with his nimble feet, too.
And I wonder if Frost and Mario Verduzco see some McKenzie Milton magic in McCaffrey — who, by the way, has three years left after this season.
And that leads to my final thought:
» So is it time to start the future?
No, not entirely. You try to beat Penn State. Then Illinois. Start some chemistry, winning chemistry, and make a run. That's the goal.
But, again, there are six games left and with the pandemic still very much present everywhere, you don't know how many games are going to get played.
The priority right now should be to fix the penalties and discipline issues and find some playmakers and get a winning feeling in the program. Find a spark, any spark.
I think the kids are going to have a lot to say about that.
Myles Farmer. Ty Robinson. Casey Rogers. Luke Reimer. Nick Henrich. Marcus Fleming. Zavier Betts. And Omar Manning. Among others.
Don't forget the "old man" of the bunch, sophomore Wan'Dale Robinson.
There's a group of young playmakers, on both sides of the ball, who figure to impact this program in 2021 and 2022.
So maybe they should start in 2020?
Frost doesn't want to sell out this season. The young players may make plays but also will make mistakes. But the shortened pandemic year gives you the chance — and reason — to build.
After the latest frustrating loss, there was one new look. You could see the wheels spinning in Frost's head.
Unfortunately, those wheels continue to spin on the field, too.
---
Nebraska at Northwestern
Omaha World-Herald: Big Red
Don't miss a moment of Nebraska athletics.