LINCOLN — On the big screen, Michigan State outslugs Michigan and races to 8-0 with the Heisman Trophy frontrunner.
On the other screen, Illinois trips at home to Rutgers. And on another, Iowa's season continues to fall apart.
And suddenly the mind races to a place where you think about what might have been and what still might be.
And then you watch Nebraska lose to Purdue 28-23.
You realize that there are no flukes in this season, that everything that has happened has happened for a reason.
And that is, Nebraska is not a good football program.
Bill Parcells, Scott Frost's old coach with the New York Jets, once said it best: "You are what your record says you are."
On Saturday, coming off a bye week and with a chance to make something out of 2021, the Huskers showed their true identity.
Forget all the ifs and buts. The Huskers are not close to anything. They are the reflection they see in the mirror.
Nebraska is a 3-6 football team, nothing more and nothing less.
It's a 15-26 program over four years and staring at a fifth straight losing season and postseason at home.
It's a program that the other Big Ten West schools have all figured out how to beat — with regularity.
It's a program that loses because it can't execute a punt or fourth-and-inches at the goal line.
It's a program where a sure touchdown pass unfolds like a thing of beauty — but falls incomplete. Was it overthrown or should the receiver have caught it?
It didn't happen. Those three words aptly sum up Frost's four years at Nebraska.
By now, all the early bravado and promises have blown down 10th Street in the autumn wind. And on Saturday the booing, followed by the fans leaving early, was like a horror scene from 2003 or 2007 or 2017.
Frost was supposed to be the antidote to the past failures, the ultimate Answer Man.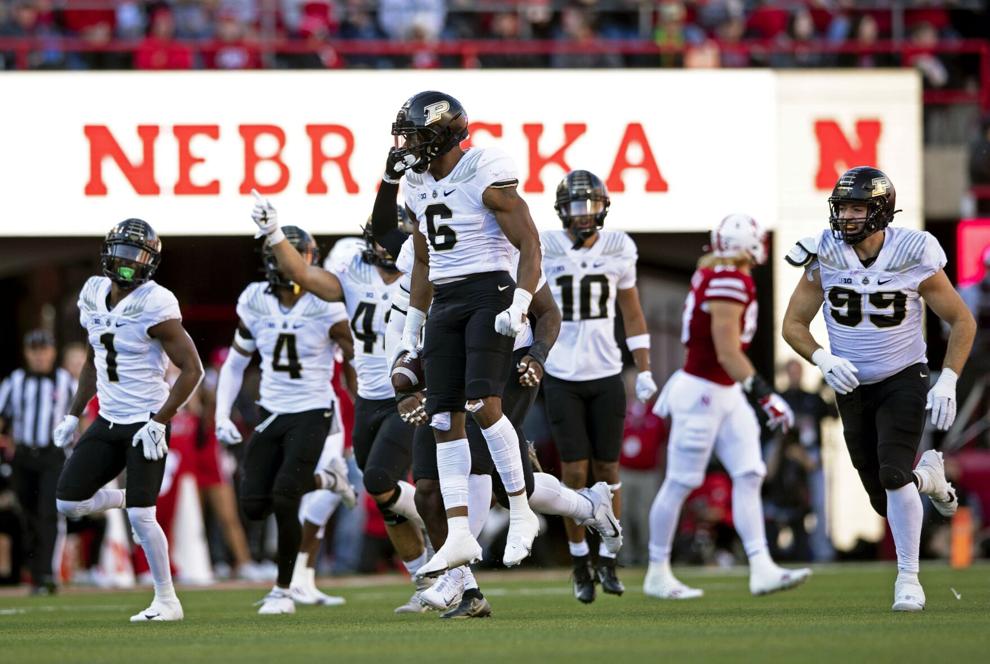 That we're still here watching this in his fourth year is unbelievable. But we've seen the same show so many times that it's not only believable, it has brought a numb feeling. Like those folks who started doing the wave.
When Frost has provided answers, other things pop up. Against Purdue, NU found a kicker who could make extra points and a 33-yard field goal, a punter who could average 41.5 yards and an 11-yard punt return.
But then the fourth-year quarterback who had played so well early this season started throwing interceptions. One that was returned for a touchdown. One that he threw as a reckless shovel pass. And a fifth interception that would have scored was dropped.
Last week, Frost hinted that Adrian Martinez was playing hurt and thus, NU couldn't run its entire offense at Minnesota. If that was the case, then Martinez shouldn't play. Get the backup in there.
On Saturday, Martinez looked hesitant to take the open run when it was there. And the one time he hoofed it, he stopped a yard short of the first down.
Frost later pointed that out and said the quarterback needs to get the first down. When asked about it, Martinez said the coach knows best, and if that's what he said, then he should have gotten the first down.
It was an awkward moment. It's an awkward time.
On Martinez's health, Frost said, "He's close (to fully healthy) but at the end of the day, we can't turn it over four times."
Frost has tied his program to Martinez. I wouldn't expect him to abandon his guy now. The time to play Logan Smothers would have been Saturday, perhaps after the second interception.
I don't see Frost throwing Smothers to the Ohio State, Wisconsin and Iowa wolves. Not with an inconsistent offensive line. Not now.
This loss isn't about one quarterback or four interceptions. It continues to be about a coach and team that don't have any answers, don't know how to close the deal, cross the finish line.
Asked about his team's "edge," Frost talked about needing the "gritty competitors that go out and get it done."
If that trait doesn't exist, or the Huskers are low on player leadership, it's the culture that the coach created. What they have allowed to do over the past four years.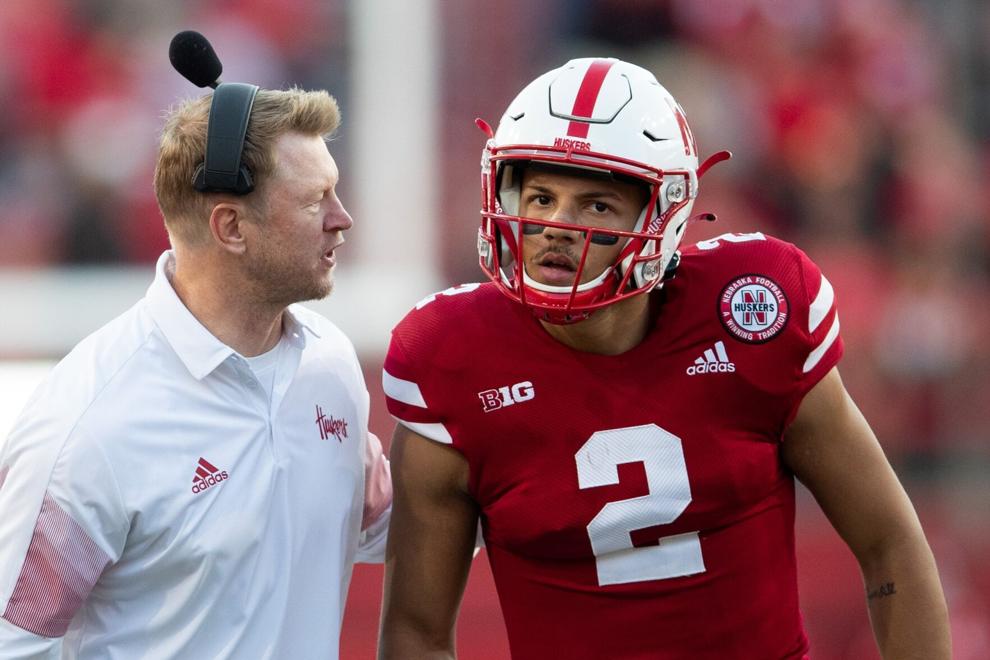 Meanwhile, it was a workmanlike victory for Purdue. Jeff Brohm has a nice team. They coach well and their quarterback gets the ball where it needs to be and on time. They have a couple big-time playmakers. They made plays and now sit one game from bowl eligible.
Many thought Nebraska would be in that same place by Year 4. Instead of having players apologize to fans and ask them to stick it out.
And to hear senior linebacker JoJo Domann, searching for an answer, say, "We're doing what the coaches tell us. We're still in the same situation."
The lack of answers is Frost's biggest problem. Speculation will run rampant now about his future. Some will debate how much time the native son needs, but the issue is, Frost doesn't present his own case well.
Athletic Director Trev Alberts will be hearing from a lot of voices, many more than he ever heard at UNO. But those who know Alberts knows he will make decisions based on what he thinks is best for the school.
This has fallen in Alberts' lap a lot sooner than he had hoped.
The other day I wrote that the last four games would tell the story better than anything. I had no idea it would unfold so soon.
---