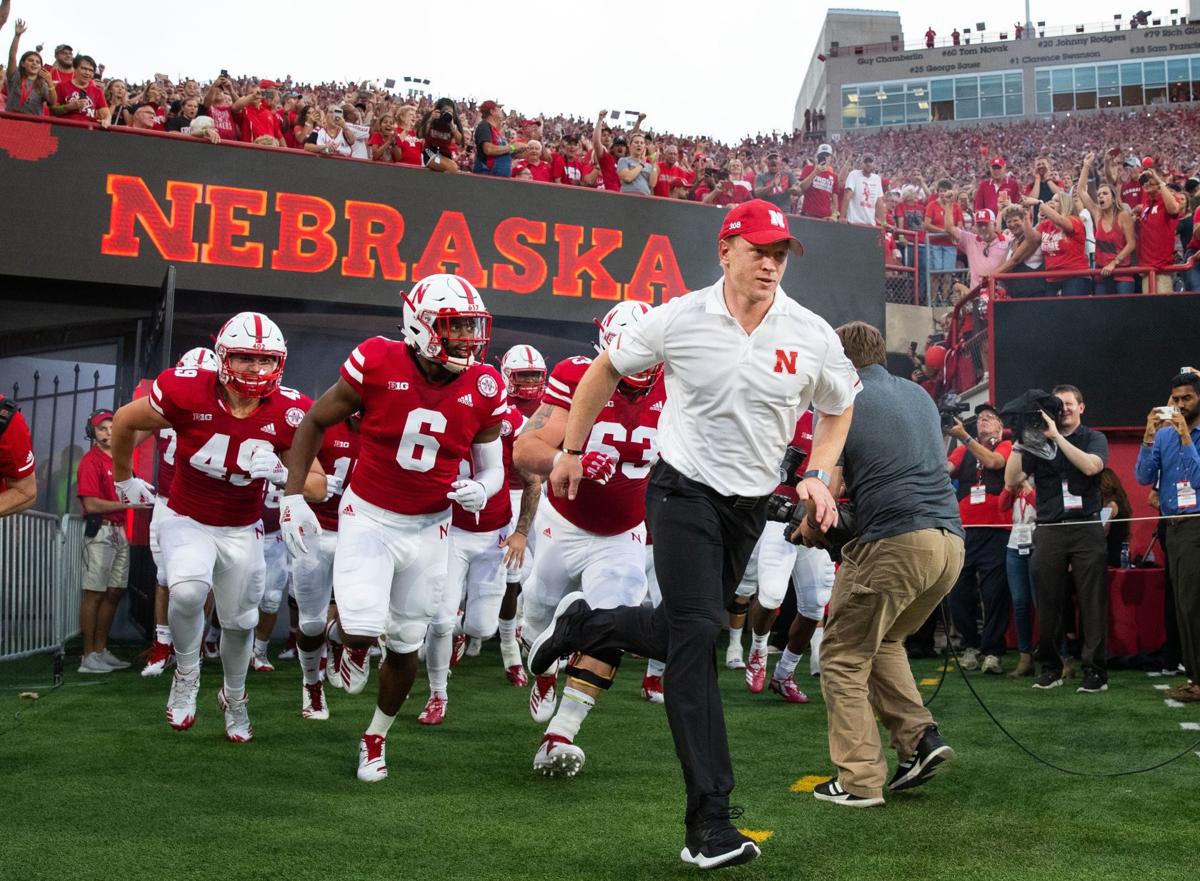 LINCOLN — Forget Jim Harbaugh and Urban Meyer. Scott Frost can't beat Mother Nature.
But four hours after the scheduled 7 p.m. kickoff, a hard rain still pelted the Memorial Stadium turf and 85,000 empty seats. Echoes of thunder still filled the sky.
Storm cell after storm cell hit downtown Lincoln on Saturday night like waves against a beach. By 9, a majority of fans had headed out. By 10, the stadium had been evacuated and fans sent to the concourses and surrounding indoor facilities to take cover.
The Nebraska-Akron game was canceled, and then there was a report on Fox Sports 1 that it might be played on Sunday. And then that report was taken off the ticker. Finally, NU announced the game had been canceled.
And nobody ever imagined that Husker fans would leave the stadium on this night with disappointment.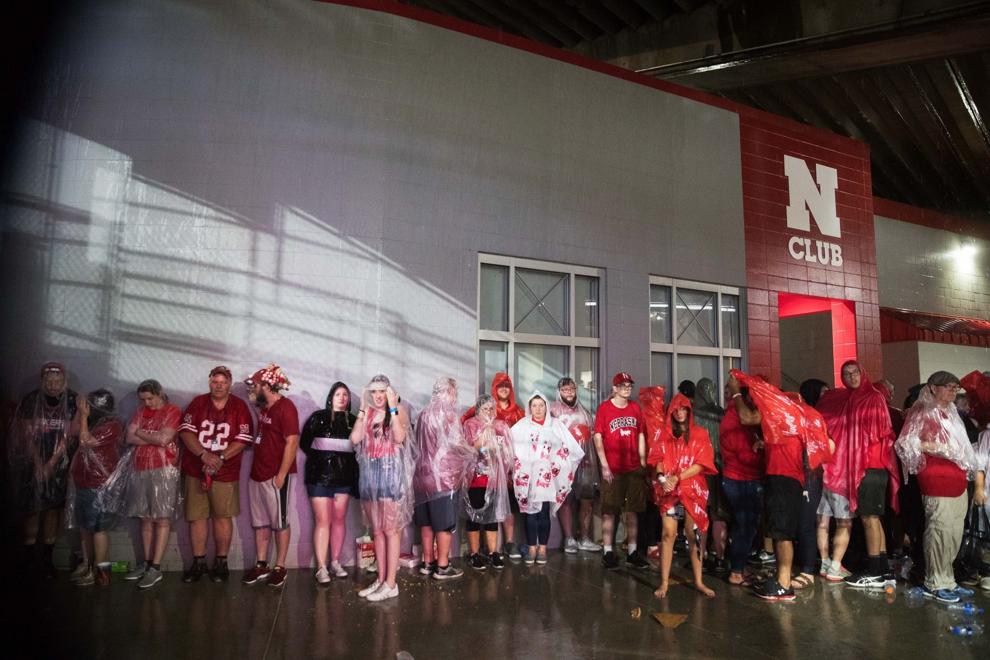 There is no Big Ten Conference rule about when you can and can't start a game. But starting a game at 11 or 11:30 or midnight and finishing around 3:30 a.m. shouldn't be an option for college football. There's no reason to put players and fans in danger.
It's a bummer, but at some point you have to be realistic about it. It just wasn't meant to be.
By the way, it is now 11 p.m. and it's raining harder than it has all night. Unless a herd of elephants are running down 10th Street, I just heard a huge thunder clap.
There's another flash of lightning.
Mother Nature, she's as mysterious as Jim Harbaugh's tenure at Michigan.
I wish the game could have been played on Sunday. Look, it's a holiday weekend. Fans can adjust. There had to be a way to let the ticket holders back in with used ticket stubs. Find Akron another hotel in Omaha. Coach Terry Bowden loves Omaha.
But these things are never that easy. There's a workforce, including the police department and security, who weren't scheduled to work Sunday. Could that happen on short notice? It didn't sound like it.
The Fox Sports crew, its No. 1 group with veteran Tim Brando and former Boomer Sooner running back Spencer Tillman, had to be available for Sunday. As he was leaving the press box, Brando said he would have been available.
The press box was a scene of confusion around 10:30 p.m. One Big Ten official said he had just left a meeting of officials from both schools and said the game was being played at 10:30 a.m. Sunday. An Akron official said the team was heading for the airport.
Finally, NU sent out an announcement that the season opener would now be Colorado next Saturday. That doesn't mean an Akron game is out of the question.
But it would probably have to be played on Dec. 1. NU has a bye week on Oct. 27, but Akron has a game that day against Central Michigan. So it would have to be on Dec. 1, conference championship game Saturday.
Nebraska and Akron would concede that opening, right? Right?
Too bad Iowa State, which saw its opener canceled on Saturday night, has its bye week on Oct. 20 and not Oct. 27.
As of now, the Cyclones and Huskers are in the same rain-filled boat. Iowa State's opener is now Iowa, with the Hawkeyes already having played a game.
And now the Buffs, 1-0, come to Lincoln with the Huskers not knowing how things work yet. It's not ideal. On the other hand, CU coaches have no tape on Frost's offense or defense.
It should be some scene, though. The crowd here Saturday night was more electric than any home crowd in decades. Problem was, that wasn't the only electricity around.
Mother Nature, she's as relentless as Appalachian State.
Frost is actually 0-2 against MN as a head coach. Last year, Frost's UCF had its second and third games of the season, home meetings against Memphis and Georgia Tech, washed out by Hurricane Irma.
The Georgia Tech game was not made up, but the Memphis game was moved to later in the season. UCF also won a rain-shortened game at Cincinnati, 51-23, which was called with four seconds left in the third quarter when storms hit the Cincinnati area late on a Saturday night.
You wonder if this one could have been moved up to Saturday afternoon, with all the evening forecasts in agreement that things would be bad. And bad all night. But college football and TV don't work so easily. Or quickly.
Speaking of money, you wonder if NU still has to pay Akron the huge guarantee if the game isn't played. Talk about easy money.
And talk about an anomaly. According to the record books, this was the first game canceled for NU football since 1943.
I don't call it an omen. I call it Mother Nature getting her last shots in.
This will be a footnote, of course, in the big picture of Scott Frost's career at Nebraska.
And folks who were here will remember the cool atmosphere before the game, the festive tailgates, that first Tunnel Walk. And, yes, a kickoff. And touchback.
Right now it's 11:30 p.m., and the rains keep falling and the sky lights up, and it feels like a good time to roll out a favorite quote from the movie "Bull Durham."
Sometimes you win, sometimes you lose, sometimes it rains. And rains. And rains.
Photos: Nebraska season opener spoiled by Mother Nature
Nebraska opens the 2018 football season against Akron.