The '90s are back. Well, sort of.
Jay Foreman and Jason Peter, two pillars of an aging Husker football dynasty, will serve as volunteer mentors for Nebraska football players.
This news was greeted with mixed emotions. Some welcome their passion. Others are flat-out tired of living in the past.
I, on the other hand, view this with hope and anticipation.
Do these chaps know something I don't?
I am a never-ending source of boring old stories of glory days. Bruce Springsteen wrote the song for me. I have become that guy.
I never miss an opportunity to pass on sage advice that comes wrapped in a story about the old days. The days that were never as good as I remember.
These smart ladies always see it coming a mile away. They have these amazing little sliding doors next to their ears.
When dear old dad jumps into the time tunnel, I can see the little doors on their ears start to shut.
Can't blame them. I never wanted to listen at that age, either. I had it all figured out. Or wanted to stumble into the truth on my own.
That's why I'm paying attention to Foreman and Peter. If they can get the kids to listen to an old guy, I will acknowledge their greatness. Then ask for their secret.
These two are Husker classics. Nobody cared more for their program or their craft. Their passion is legendary. It's a passion that keeps on giving.
But that was then. This is now.
The current Huskers were born after the days of glory and domination.
Forget championships. They've never been to a bowl game. Couldn't tell you about high expectations or standards.
Their world is a place where when the going gets tough, many pack their bags and transfer.
You wonder how that would have worked in the '90s. Nebraska's roster was backed up with good players. All competitive. You had to fight for every inch of the depth chart.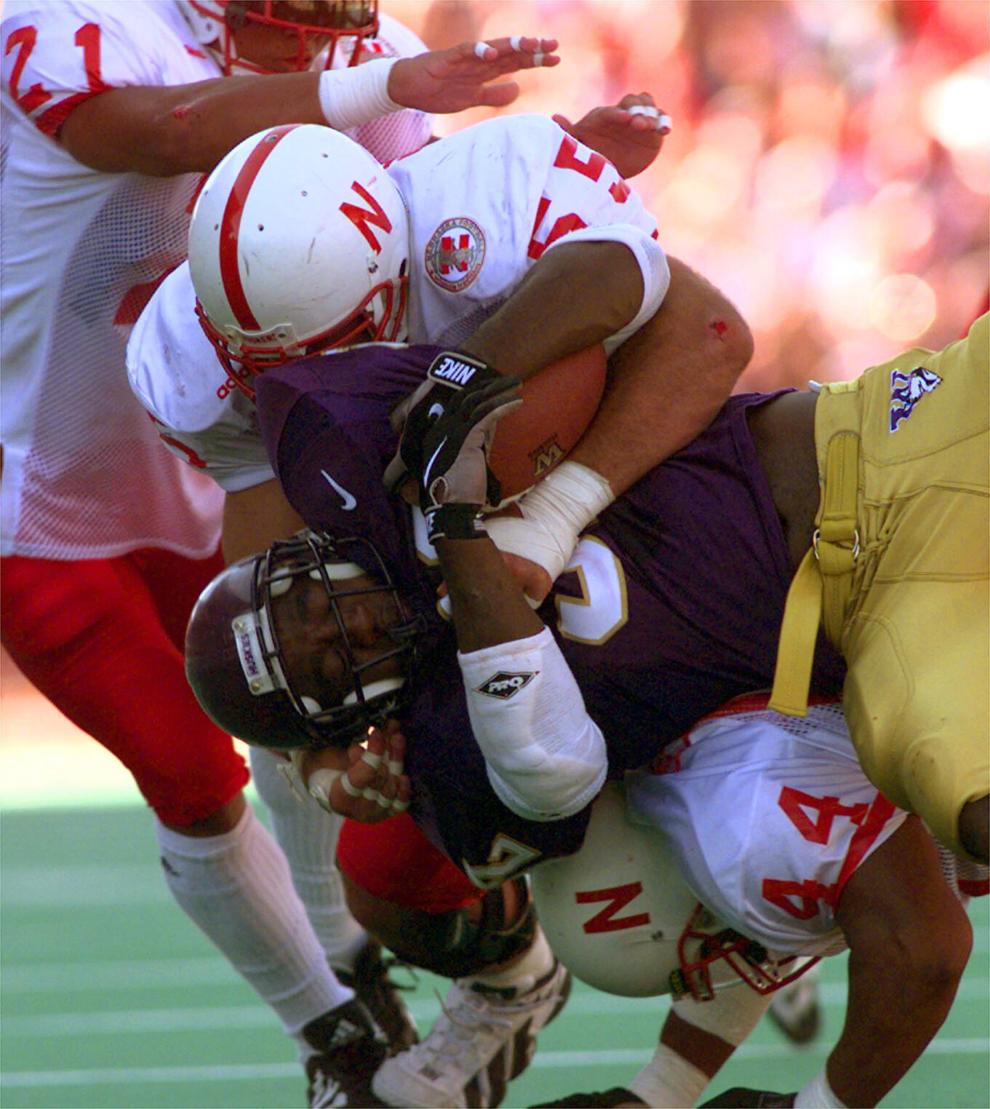 How many of those Huskers would have left if the climate were like today? It's moot. Guys like Foreman and Peter never would have considered it. There was no valor in running.
But that's the generation gap that they're looking at. It's quite a trek.
As soon as they start regaling stories about Charlie McBride or Colorado or the obstacles they had to go through, they might see the little sliding doors go up on some of these players' ears. Perhaps eye rolls.
Does that mean this is a bad idea? Heck, no.
You cannot have enough good influences around a project. Day in, day out, something could spark.
If Foreman can help get one player to stick it out, and that player goes on to make a contribution, that's impact.
If Peter can instill the importance of leadership into a senior, and he ends up creating a bond that wins games, that's impact.
The key is to keep the expectations low.
Because the '90s can't save Nebraska football.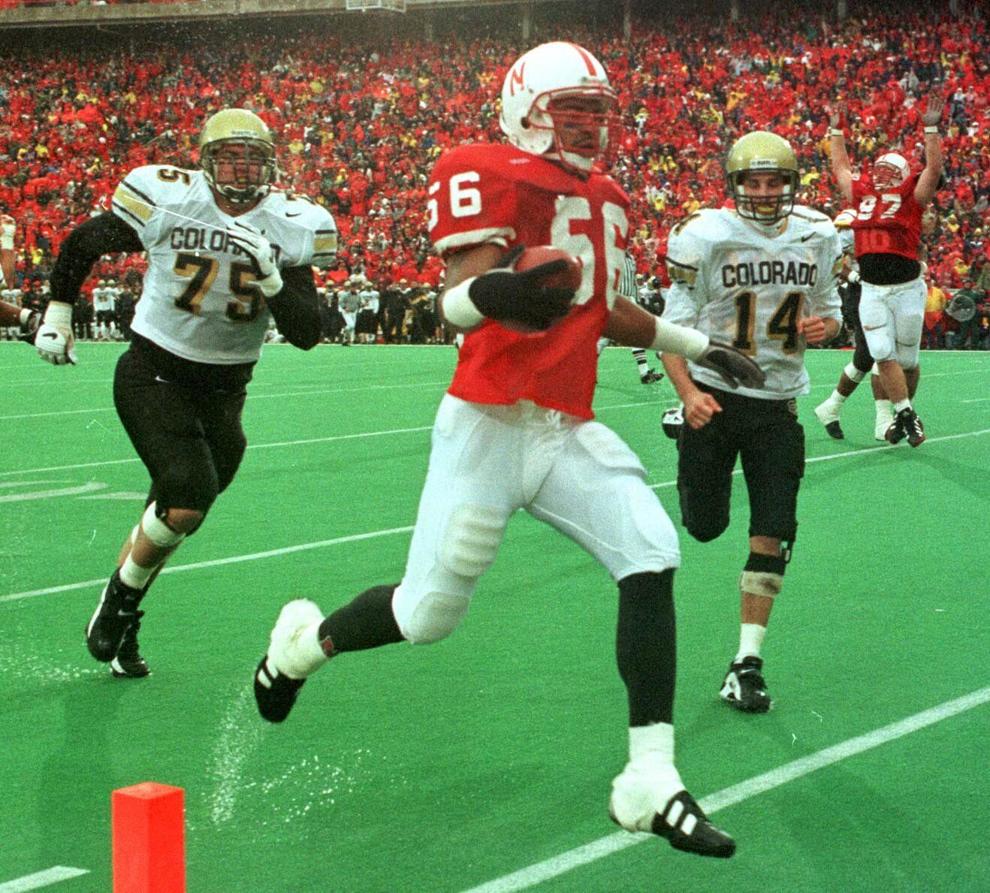 The '90s are a wonderful place to visit. My wife has a framed poster from each national title in the basement. I have my experiences and stories.
But it's best to keep the '90s in the man caves and basements of our memories.
It's important to note that the '90s did not invent passion or clinical execution or winning. The Nebraska teams of the '60s, '70s and '80s all had those.
The '90s teams perfected the formula, with major hands from Tommie Frazier and a defensive roster full of big, fast and mean dudes.
Now the current generation of Huskers has to reinvent its version of winning.
It has to create its own culture of leadership, caring, doing things the right way and, last but not least, winning.
Which comes first? The culture? Or the winning?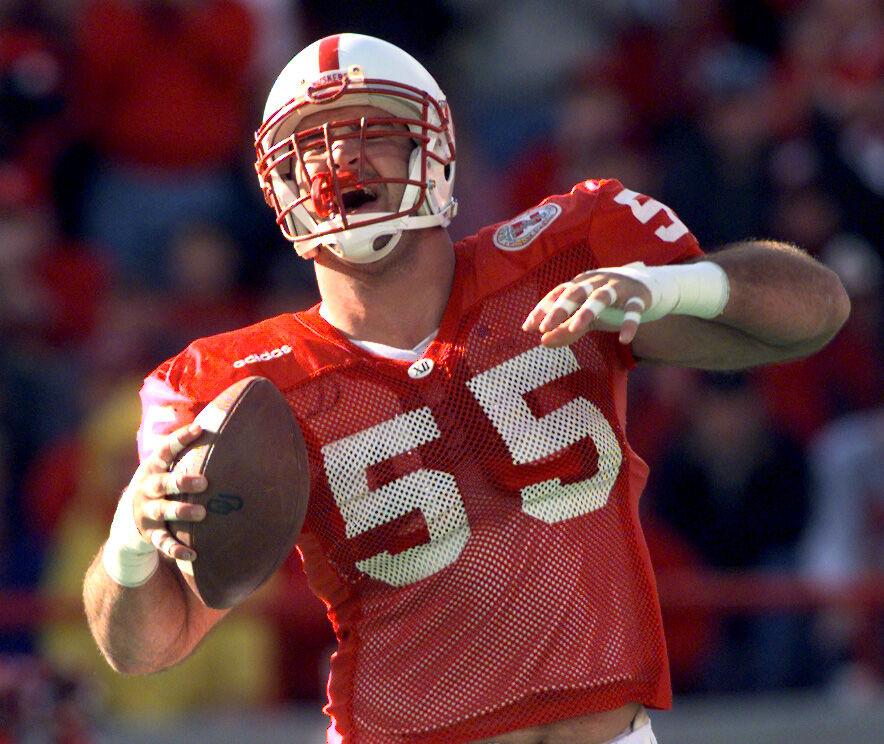 It's easier to care and lead when you are winning. Sometimes we forget — and some don't know — what this state is like when Nebraska football is winning.
It's hard to describe that fever. It would change how a lot of folks look at Nebraska football. Including the Nebraska kids leaving the state. 
When you're winning, you want more. You expect it. You crave it. You demand it. 
But while having talent is a big part of the equation, it's hard to win unless you can get that talent to execute.
That's the job of the coach.
You see an army of analysts and consultants throughout college football these days. But ultimately, winning and losing is based on the coach. What he allows. What he demands. How he pushes the buttons.
If Frost wants to enlist the help of a couple of old lions, who's to say it won't make a difference?
So I wish Peter and Foreman luck, along with the secret hope of this doting father.
That the kids are actually listening — they just don't want me to know it.
---
Our best Husker football photos from the 2020 season