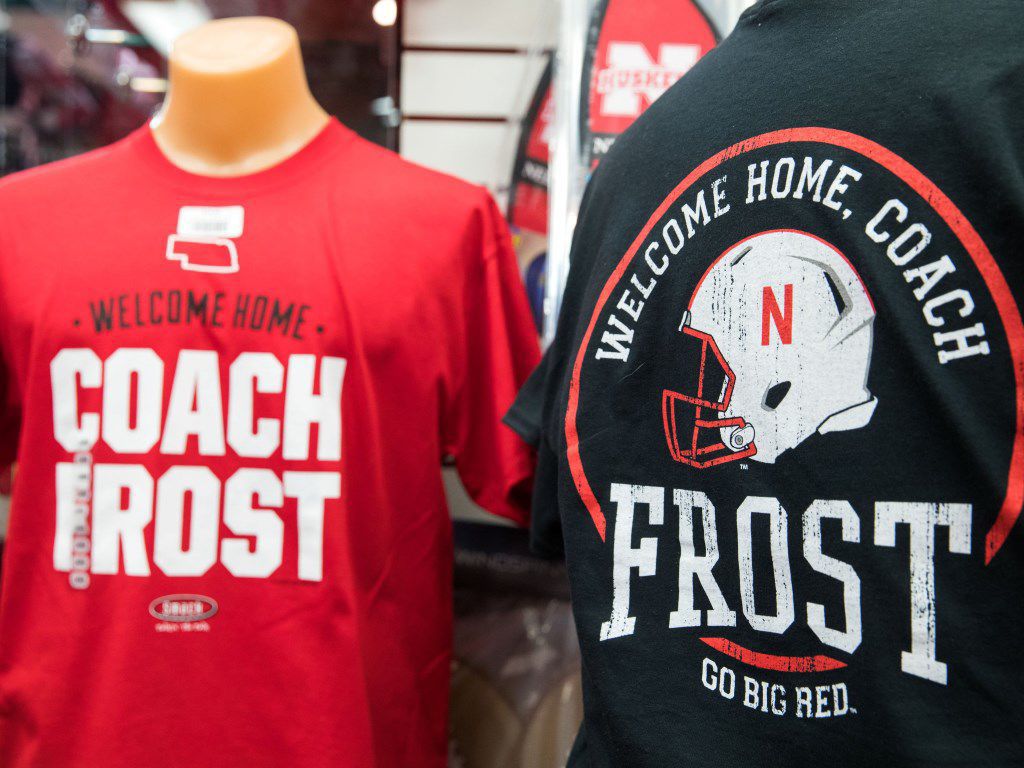 Did the compensation floodgates open for college athletes on Monday? Not yet. But it's a start.
California Gov. Gavin Newsom signed the Fair Pay to Play Act into law, which means California colleges can't punish student-athletes for collecting endorsement money.
This looks like the best solution I've seen to the athlete compensation Rubik's Cube. But it's far from perfect.
There are plenty of proponents for the NCAA paying all college athletes a stipend or salary. Or just football players. Or football and basketball players, who bring in revenue.
I've yet to hear one method that works. For instance, where does the money come from? NCAA tournament? Colleges apply their postseason revenues to operating budgets.
The money to supply coaches' salaries and mammoth facilities — such as the campaign to build a new one at Nebraska — come mostly from private money. Schools aren't ever going to back off that.
And that brings up an uneven playing field. For instance, Nebraska and Creighton are both Division I. Both compete for coaches and athletes. And NU, which has football and plays in the Big Ten, will always have more money to pay players than CU.
A lot of schools could afford to pay athletes, but a lot could not. Meanwhile, the NCAA wants no part of that, anyway.
The Fair Pay to Play Act takes it out of the NCAA's hands. And it creates equal opportunity: Endorsements could go to football players and volleyball players alike.
But this idea comes with its share of problems, too.
1. Would the athletes get taxed by the IRS for, say, taking compensation from a car dealer for making an appearance?
2. Would schools in Florida and Texas — two of nine states that do not have income tax — have a recruiting advantage?
3. Would college athletes start doing TV and radio commercials? I wouldn't have a problem with that. Think of all the kooky Nebraska and Creighton commercials we could get.
4. Would this open the door to cheating — or, ahem, more cheating?
No. This would actually be very above board. It's a loophole, to be sure, for boosters who own companies. Hiring a kid to come mow your yard for $5,000 is not an endorsement. So that's not allowed. But hiring an athlete to come speak to your group or sign autographs at your store would be fair game. If you want to pay a fee of $10,000, well, that's your money.
The rub would be if boosters tried to offer appearance fees to a high school recruit. Would that kid draw folks to an appearance? At some schools, you bet. And I'm not sure the booster would care if anyone showed up, as that isn't the point.
Would local Omaha business people/donors offer a kid like Chucky Hepburn endorsement opportunities to stay around town, and would those in Madison, Wisconsin, follow suit? Would it even matter? These are things that could come up.
And then there's the idea of further involvement by the shoe companies, which has raised the FBI's interest in college hoops. Would a shoe company offer to sponsor an entire team? What do you think? But who and how many?
5. What would the fallout be for coaches?
Nebraska football coach Scott Frost said Monday he hoped if the rule is instituted everywhere that the opportunities for all college athletes to compete and competitive balance would survive. I think the biggest headache for coaches like Frost would be what it would do to the locker room.
Only a select handful of Husker players would get opportunities for local endorsements. But what does the kid who's not getting anything think about the kid who just got paid $1,000? What does that do to team chemistry? A lot of coaches might fight this based on that aspect.
6. Would the athletes have value without the school they played for? I would argue the same could be true the other way around.
There are certainly other issues that would come up. There's a lot to sort through here. This might take off, state by state. The best impact would be if it forces the NCAA to act on this sooner than later — and institute its own rule allowing athletes to accept compensation. Maybe there's a limit. Stipulations.
For now, this feels like the beginning of change, historic change for the NCAA. It's here. Allowing young athletes to cash in on their name and likeness — as any student could — is the right thing to do. As always, how you do it is the question.
The Frugal Police came out in force Sunday. My email inbox was full of folks who, in light of Nebraska's big downer loss to Ohio State, said there is no reason to spend $155 million on a facility because it won't keep the team from playing like that.
Actually, that game was Exhibit A as to why Nebraska needs to spare no expense in having every recruiting advantage it can muster. Yes, facilities are for show. Yes, the head coach is the most important selling point in recruiting.
But if you don't think facilities matter to winning, let me take you to Alabama and Clemson and show you their football palaces. Go look at the top-10 programs. They have coaches. They also have crazy buildings. They matter.
The I-formation wrinkle Frost sprung on Ohio State is exactly the kind of nuance that you expected when Frost was hired at Nebraska. Not necessarily that I-formation wrinkle. But innovation. A little trickery. Something fun that would set the opponent's brains on fire.
That first-half series ended in an interception. But did you watch Ohio State's bench after that? The defensive staff huddled with the entire Buckeye defense, with arms motioning and chalkboards blazing. They were trying to adjust to something they've never seen before on the fly. It was quite a scene.
Frost didn't show it again, and maybe that was the point. Now every future NU opponent knows about it.
But when will it show up? That offense is not something you can work on for 15 minutes during the week while you've got the scout team running Frost's spread. Defenses must have repetitions in knowing how to stop the I-formation, fullback trap, etc. It's a brilliant move by Frost. Now, just finish the drive next time.
One more and I'm outta here: Finally, a cool story from George Brett, the Kansas City Royals legend who was a terrific guest at the Creighton Prep Sports Night last week.
Brett talked about the night after Game 6 of the 1985 World Series. He said he couldn't sleep because he kept thinking about the biggest game of his life, Game 7 on Sunday night. When he got up on Sunday morning, he immediately called his friend John Mackovic, the Kansas City Chiefs' coach. The Chiefs had a home game on that Sunday at noon, with the World Series game across the street set for 8 p.m. And Brett needed something to do to keep from going crazy.
Mackovic set up Brett in his suite. When the third baseman arrived, he was surprised to see someone he knew: his friend Whitey Herzog, the St. Louis Cardinals manager (and former Royals manager), who also needed to keep busy during the day. The two old buddies chatted during the game, and, when it was over, they went to the basement of Arrowhead Stadium and walked through a long underground tunnel to the Royals Stadium clubhouses. Brett said Whitey turned left into his clubhouse and Brett turned right. And they played Game 7.
With that, I'm ready for postseason baseball.
Sign up for Big Red Today news alerts
Get a daily Husker news roundup, recruiting updates and breaking news in your inbox.
Photos: ESPN College GameDay visits Nebraska