LINCOLN — It's not that season openers intentionally lie. But they don't always tell the truth.
Take the 2003 Nebraska football opener. Remember?
This was the largest, most significant season opener in the history of largest, most significant season openers.
This was Frank Solich, entering year six off a 7-7 season. With new boss Steve Pederson watching from above.
This was the first game of the rest of Solich's Nebraska career, with a remade coaching staff, including a firecracker named Bo Pelini at defensive coordinator.
Hype? They staged a Husker football reunion for the occasion. More than 800 former players showed up, forming the biggest tunnel this side of New York.
It was one of the loudest, most emotional days in Memorial Stadium history.
The signature play was linebacker Barrett Ruud scooping up an Oklahoma State fumble and scoring. The hero was Pelini. The resident genius was Solich.
And after that 17-7 win over Les Miles' Cowboys, it looked like Solich had a new lease on his career.
Nearly three months later, in the same stadium, the Huskers got run off the field by Kansas State, 38-9. Pelini yelled at Bill Snyder. Nebraska fans left early. K-State fans took over Memorial Stadium.
Two weeks later, Solich and that new staff were fired.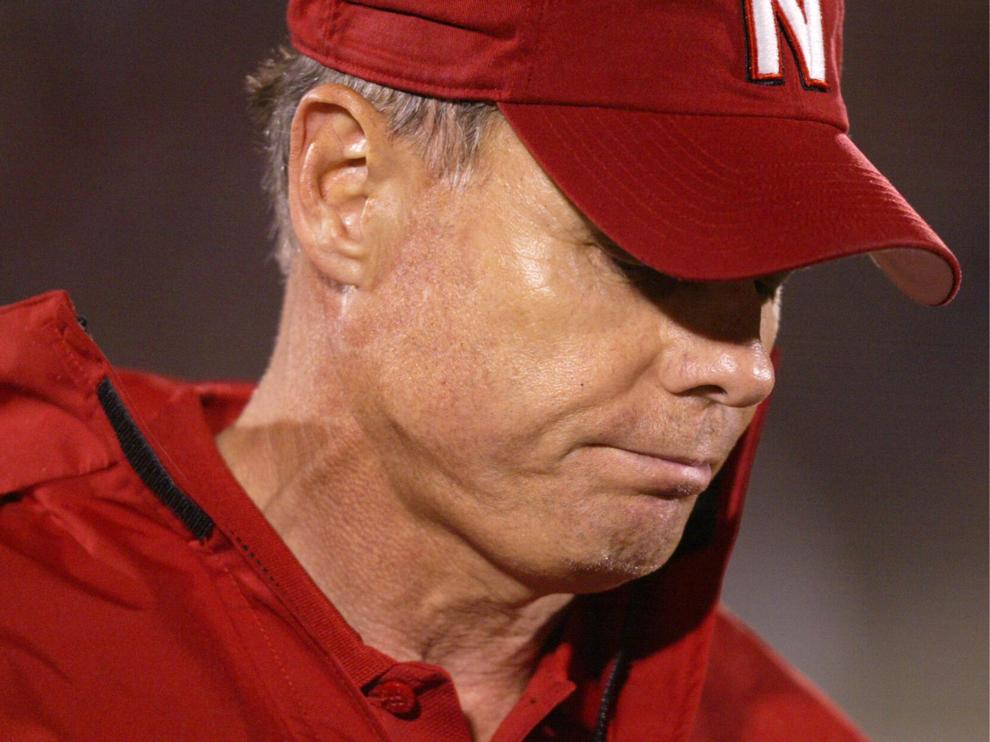 Now here we are, 18 openers later, and it feels a little like 2003.
In year four, Scott Frost doesn't have Solich's resume. He's won 12 games in three seasons. But he's got a new A.D., and he and his staff could use a statement.
They could use a win. Ditto for all of Husker Nation.
Urgency is a good thing. So is some heat. Nebraska needs to play with purpose, play well.
But if they don't? I'm hearing from some experts that a loss will mean the beginning of the end of the season.
On Aug. 28? With 11 games left? Is the program that fragile? Not if Frost has built anything of substance.
It's true that an opener can set a tone. But too often it's just been one game.
1969: Bob Devaney, coming off two 6-4 seasons, had petitions to fire him. The season opener at No. 5 USC was huge, right?
The kids named Jerry Tagge, Jeff Kinney and Larry Jacobsen lost, 31-21. Season over? Devaney gone?
Nope. They won their next two, went on to a 9-2 season and tied for the Big Eight championship.
1977: Tom Osborne, in his fifth season, was coming off three straight non-New Year's Day bowls. The Huskers started the season ranked 15th. This was a state of emergency in 1977.
First up: Washington State, with former NU assistant Warren Powers in his first game as head coach, before Bear Bryant and Bama came to town.
Final: Jack "Throwin' Samoan" Thompson 19, Nebraska 10.
Season over? The next week the unranked Huskers toppled Bama and the Bear at home, 31-24. They finished 9-3.
1991: This was the first game after the 1990 season-ending collapse, when people accused the Huskers of quitting, when Osborne was moved to start a players unity council, when Osborne said people were calling for him to be fired.
First up: Utah State. Final: Nebraska, 59-28. Keithen McCant came off the bench to lead NU and won the starting quarterback job. Nebraska wrestled back control of the Big Eight and went to the Orange Bowl.
2004: The UFO opener. Fans were on edge with a mix of anxiety and excitement to see Bill Callahan and his West Coast Offense land in a spaceship. It was one of the biggest openers to date.
The Huskers beat Western Illinois, 56-17. Callahan was off to a rousing start.
Until the next week, when NU lost at home to Southern Miss.
A few months later, Nebraska finished 5-6 and missed a bowl game for the first time since 1961.
2015: Another Anxiety Opener. Mike Riley's Husker coaching debut, with BYU in Lincoln. Was this the right hire?
Three hours later, BYU executed a Hail Mary for a touchdown on the last play, and Riley walked off the field, head down, after a 33-28 defeat.
Sometimes there is foreshadowing.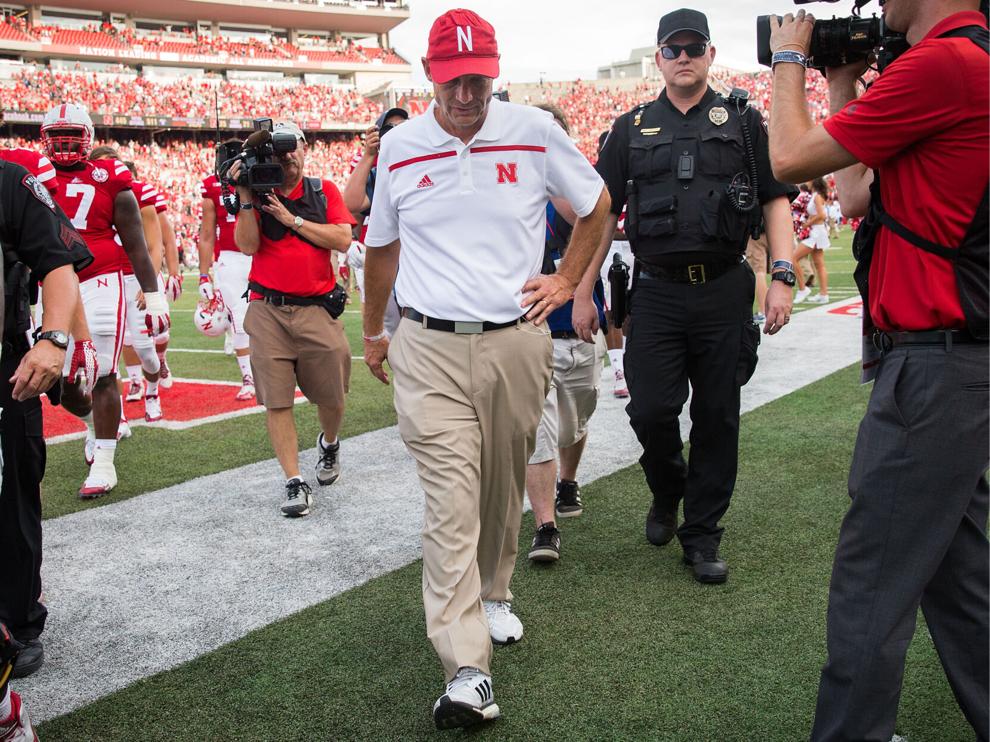 This week, Nebraska isn't playing a ranked opponent. It's playing a veteran coach in his first season at Illinois.
In some ways, NU is playing against its reputation.
A win is big. But just as big are execution, effort, poise and identifying new playmakers.
This is definitely an opportunity for a statement and momentum. But this game shouldn't make or break this season.
You want to size up this Nebraska team? Check back on Oct. 9.
There's a stretch of three games beginning on Sept. 25. At Michigan State. Northwestern. Michigan.
After this week's 50-50 game, the chalk would tell you that NU will enter the MSU game at 3-1 or 2-2.
It says here that MSU, Northwestern and Michigan will say a lot about how this season ends up, how it's defined.
In fact, I'll go one further: if you're looking for a Super Bowl or game of the year, it's not Illinois. It's Michigan.
No, it's not the iconic Michigan men. But Michigan is still a big name and big game. It's still Jim Harbaugh in Memorial Stadium.
And should NU prevail, it's the kind of signature game that will bolster Frost and give NU momentum heading into a final stretch with a lot of heavy lifting ahead.
By the Michigan game, you'll know what Nebraska is all about in 2021.
First things first: Illinois. It's here. It's big. And it's a must-win.
---