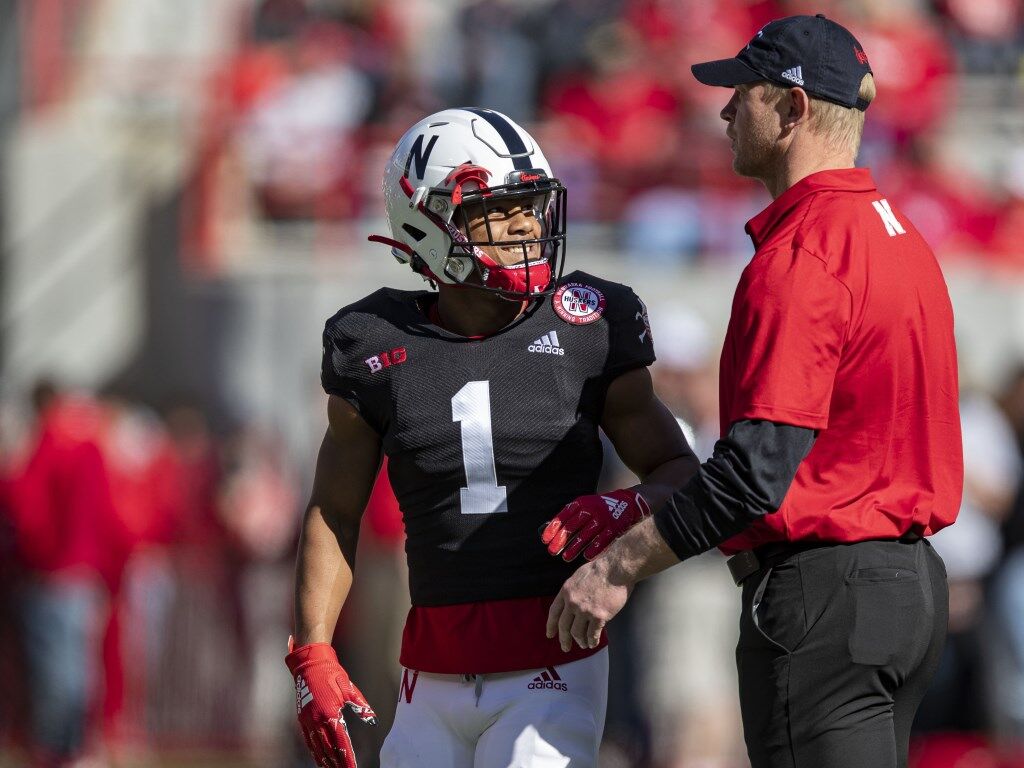 So an uber-talented playmaker is leaving Nebraska? No problem. Let's just go to the cupboard and find another one.
Scott Frost is running low on playmakers. That's a problem.
Finding a winning record next season was going to be hard enough with Wan'Dale Robinson. Without him?
Robinson confirmed the weekend rumors Monday, announcing his intent to transfer from NU. A big part of this is related to COVID-19 and wanting to be close to his mother. You can't blame a good son for that.
But the other part of this is Robinson's desire to become the playmaking threat at receiver that he envisioned when he came to NU. And not getting banged around at running back, which is where he ended up too often last season.
And that falls on Frost's desk.
The Nebraska native son returned home three years ago with an Oregonian vision that was heavy on quarterbacks and receivers. Speed in space driving the Big Ten dizzy.
It hasn't quite worked out, has it?
There have been big-time talents. But Mo Washington left with legal troubles. JD Spielman left for TCU. Omar Manning is presumably still around, but he's a man of mystery. And now Robinson.
As a group, the receivers have severely underachieved. Of the 15 signed by Frost since 2018, most have left or never played.
But the sins of the running back position may be the reason Robinson is headed home.
As Dedrick Mills fought with an injury last season, the staff turned to the 5-foot-10, 185-pound Robinson to carry the load. There was a stable of young backs behind Mills. Couldn't any of them play?
Robinson carried the ball 134 times the last two seasons, third behind Mills and quarterback Adrian Martinez.
As it turned out, Frost needed quarterbacks and receivers to run the ball.
Is this about culture in the program? I don't buy it, not with JoJo Domann and Cam Taylor-Britt both opting back in for another year.
This appears to be more about trust in Frost's offense going forward and selling that vision. Anyone buying?
Don't look now, but there's a potential huge decision looming on Luke McCaffrey. He's the kind of playmaker that fits the vision of receivers running wild, and that role might be more urgent now with Robinson gone. But the Colorado kid wants to play quarterback.
You know what? This is the sort of thing that happens at a lot of places built on multiple playmakers. Doesn't mean they're high maintenance. Just means they all want the ball — and some want it their way.
Kids will come and go in this era of the portal. But the successful coaches are the ones who find them reasons to stay. And have a cupboard stocked with replacements in case they leave.
Frost keeps watching his biggest talents leave, and this puts a football program in quicksand. We're entering year four. How much longer does it take to come together?
Time to stock up. And quick.
---
Our best Husker football photos of 2020