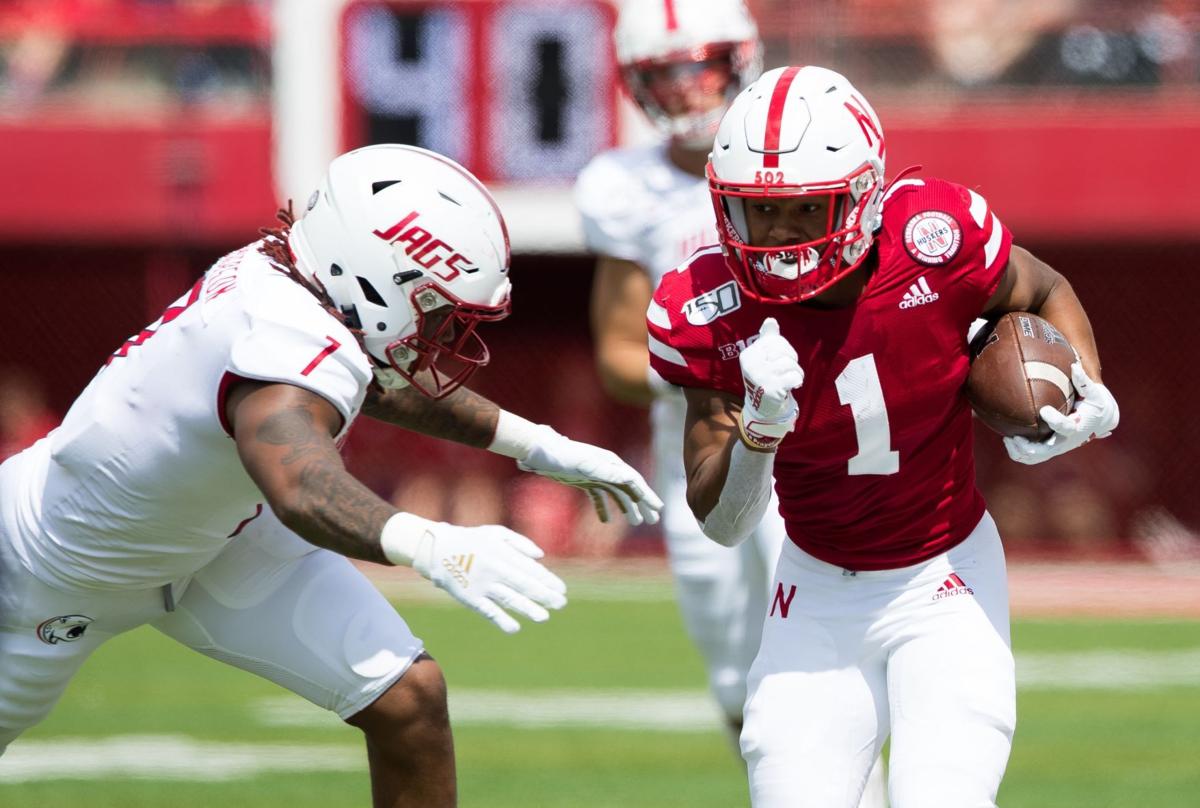 Travis Fisher sat down at a table in early March ready to talk football. He looked around at a crowd of reporters and realized he hadn't seen any of them in more than three months since Nebraska's 2019 season ended.
"Merry Christmas," the defensive backs coach said, drawing laughs.
Since prespring interview sessions with Husker coaches and players more than six months ago, few updates related to actual football have been released. The pandemic hit the state days later, shuttering workouts and eventually the spring game. Talk about the program since then has revolved around larger issues such as whether the Big Ten would play, evolving medical protocols, updated schedules and the inner workings of league decisions.
Coach Scott Frost — whose father, Larry, died last week — hasn't held a press conference since Aug. 10, and the focus that day was on the desire to play. A mid-June Zoom call was his last media session in which he addressed more typical football matters.
Still, a few breadcrumbs dropped this week via the Husker Sports Network and the football program's social media. Sophomore running back Wan'Dale Robinson gave a radio interview on "Sports Nightly" on Monday. Short videos on Twitter also provided a few updates.
A 60-second Tuesday video, for example, gave the first glimpse of Australian punter Daniel Cerni as he fired off a punt while fellow specialists, including freshman Tyler Crawford, sophomore William Przystup and redshirt freshman Grant Detlefsen, look on. It also shows Crawford, a walk-on from Oklahoma, connecting on what appears to be roughly a 40-yard field goal with plenty of clearance. Freshman defensive back Ronald Delancy — Nebraska's first player to wear a No. 0 jersey — is part of the highlight, too.
Another video dropped Wednesday chronicling a day in the life of receiver Kade Warner. That 83-second sequence included a shot of players receiving antigen testing on the Tunnel Walk red carpet on the Memorial Stadium concourse. The athletic department hadn't previously said if such tests were underway ahead of the Big Ten's Sept. 30 start date.
The team is also conducting various position meetings on the indoor field at the Hawks Center, with players socially distanced sitting on chairs.
Robinson on Monday said the Huskers never wavered in their workout intensity, even after the Aug. 11 postponement that left a season in doubt. "All the new guys, they don't really feel like new guys anymore," he said.
New offensive coordinator and receivers coach Matt Lubick is bringing "good things" to the offense, Robinson said. The wideouts are physically bigger, adding the likes of 6-foot-4 Omar Manning and 6-2 Zavier Betts as outside threats. They are also more detail-oriented in their craft, Robinson said.
Asked about junior quarterback Adrian Martinez, Robinson said last year's co-captain wants a healthier result in this abbreviated 2020 campaign than the 5-7 mark of a season ago.
"He's just showed even more leadership than he did last year," Robinson said. "He's really resilient right now. He's showing a little fight, especially at practice against the defense, talking a little trash or something like that. Just showing that he really wants this season to be a lot different."
Nebraska players in general have been almost radio silent the past six months. Martinez joined a student-athlete podcast in July and did a virtual interview with seniors Dicaprio Bootle and Matt Farniok in August. Many tweeted video snippets supplied by the athletic department last week.
Their voices will likely become more frequent — even if only in virtual formats — as preparation continues to ramp up for the Oct. 24 opener at Ohio State.
"We've been working for months," Farniok said in August. "We want to showcase what we've been working for."
---
The 2020 Nebraska football schedule