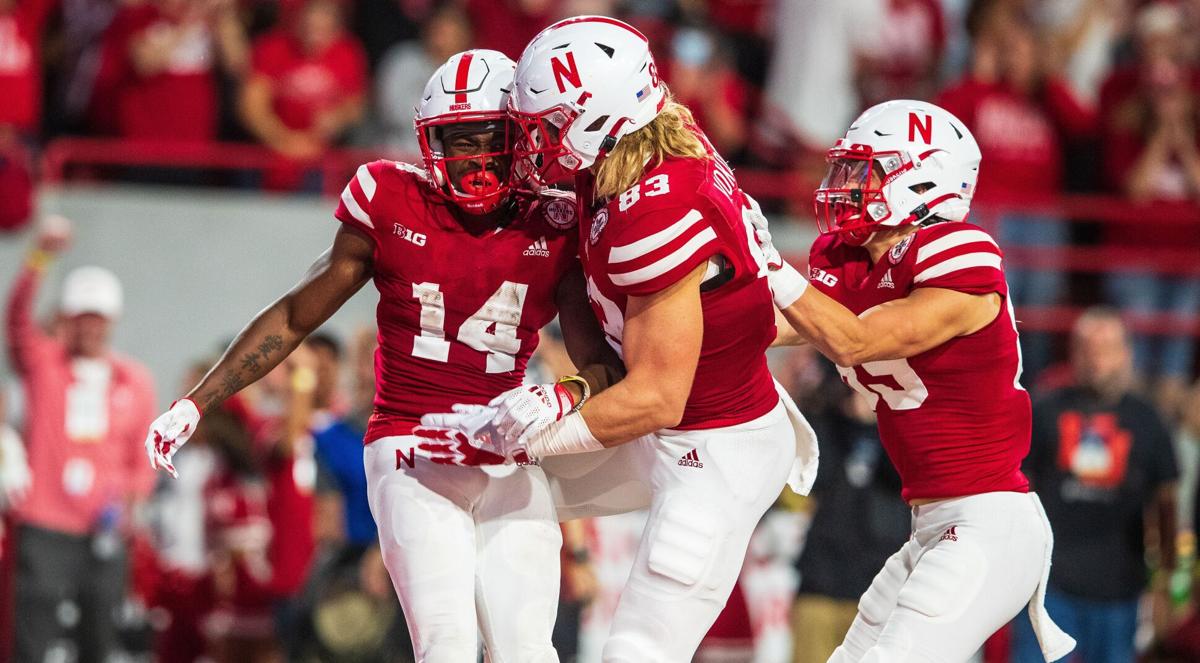 LINCOLN — Rahmir Johnson is one of Nebraska's fastest players. One of the most patient, too.
Fellow NU running back Sevion Morrison marvels at the latter. When the two are waiting to meet someone, the 20-year-old Johnson is always the one who wants to stick around for however long it takes.
"Sometimes I get antsy like, man, are they coming?" Morrison said. "Are we ready to leave? Dollas can sit and chill, man."
"Dollas" is one of Johnson's many nicknames, a nod to musician Rob Dolla$ and perhaps the running back's recent knack for being money on Saturdays. One teammate called the New Jersey native the Harlem Hellcat. Nebraska's social media accounts implored opponents to "Fear Rahmir."
The title that matters most to Johnson is the Huskers' No. 1 rusher. Even if he took his time getting there.
The third-year skill player broke out for a career game last Saturday against Michigan, accounting for 172 yards and a touchdown on 23 touches (17 carries, six catches). And he did it in a variety of ways. A first-quarter screen for 43 yards sprinting down the left sideline. His third-quarter 41-yard score when he released to the right on second-and-3 and flew down the sideline as Adrian Martinez threw a perfect arcing ball that he ran in from the 20-yard line. A 24-yard up-the-middle carry maximized by multiple jukes and cutbacks.
"I've been saying all along we're waiting for somebody to step up and take it," coach Scott Frost said. "He's taken advantage of chances. I think he's running hard, making plays in the pass game.
"We certainly need other guys to keep improving and give him some break. But really happy for Rahmir and how far he's come. When you're patient with some people, sometimes they continue to improve and end up being good players."
Johnson's emergence is one of the more unlikely success stories of the season. Frost said he was fifth on the depth chart to begin fall camp. When three running backs did interviews with media one morning in late August, the 5-foot-10, 185-pounder wasn't among them.
How did Johnson ascend to the feature job?
Frost said there was no lightbulb moment but rather a gradual realization that full-speed, consistent effort matters in practice. As fast as the back is, his coach was often frustrated he wasn't always seeing it on the field.
"Everything wasn't 100% all the time," Frost said. "There's only one way to play this game and that's with everything you got. Sometimes when you come in young you dip your toe in the water a little bit instead of just letting it rip. He's really learned how to play as hard as he can."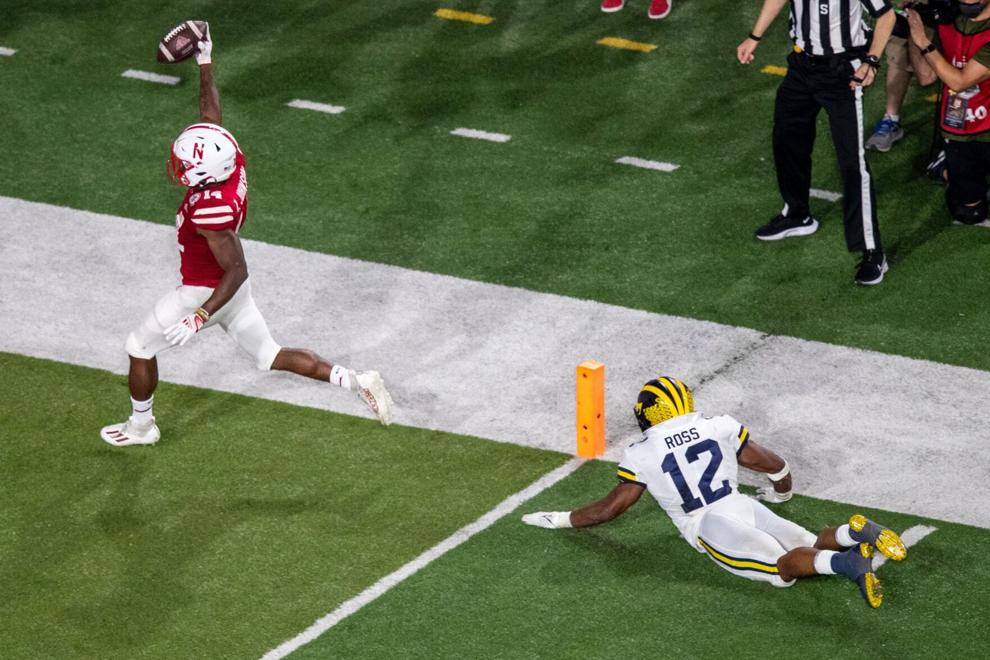 That coincided with tumult at the position. Gabe Ervin's season-ending injury last month. Markese Stepp's ongoing recovery from a foot injury. Jaquez Yant reporting to camp 25 pounds overweight. Meanwhile, Morrison and Marvin Scott haven't run away with their opportunities.
Johnson is also the last man standing from a wave of running back whiffs in the 2018 and 2019 classes. Those who left the program early include Maurice Washington, Greg Bell, Miles Jones, Wan'Dale Robinson and Ronald Thompkins.
Johnson's path to Nebraska was unlikely, beginning when 2018 Ohio State signee Javontae Jean-Baptiste — who flipped from the Huskers on signing day — passed on good reviews to his Bergen County (N.J.) Catholic three-star teammate.
Now Johnson is second on the team behind Martinez with 298 rushing yards at 4.1 yards per tote and two touchdowns. He has a dozen grabs for 169 yards and a score, too. Most of the production has come against Northwestern and Michigan the past two weeks.
"It's a mindset thing," Johnson said. "Just working hard, stuck with it. I know what I'm capable of doing, just gotta keep doing it and keep proving to the coaches and myself that I can do this. It's been working for me ever since."
Teammates have noticed. Morrison observes a "zip" to the way Johnson gets the ball from point A to point B. Receiver Levi Falck said Johnson's play has finally made running back a strength of the offense.
Tight end and co-captain Austin Allen said there's a deeper takeaway from Johnson's rise. Anyone who gets in the playbook and commits to their situation instead of defaulting to the transfer portal can make their own luck.
"Just because you're two and three, four even, on the depth chart doesn't mean your number's not going to get called," Allen said. "Keep working hard and when your number does get called, make the most of the opportunity. I think that's exactly what Rahmir did. He's coming guns a blazing."
---