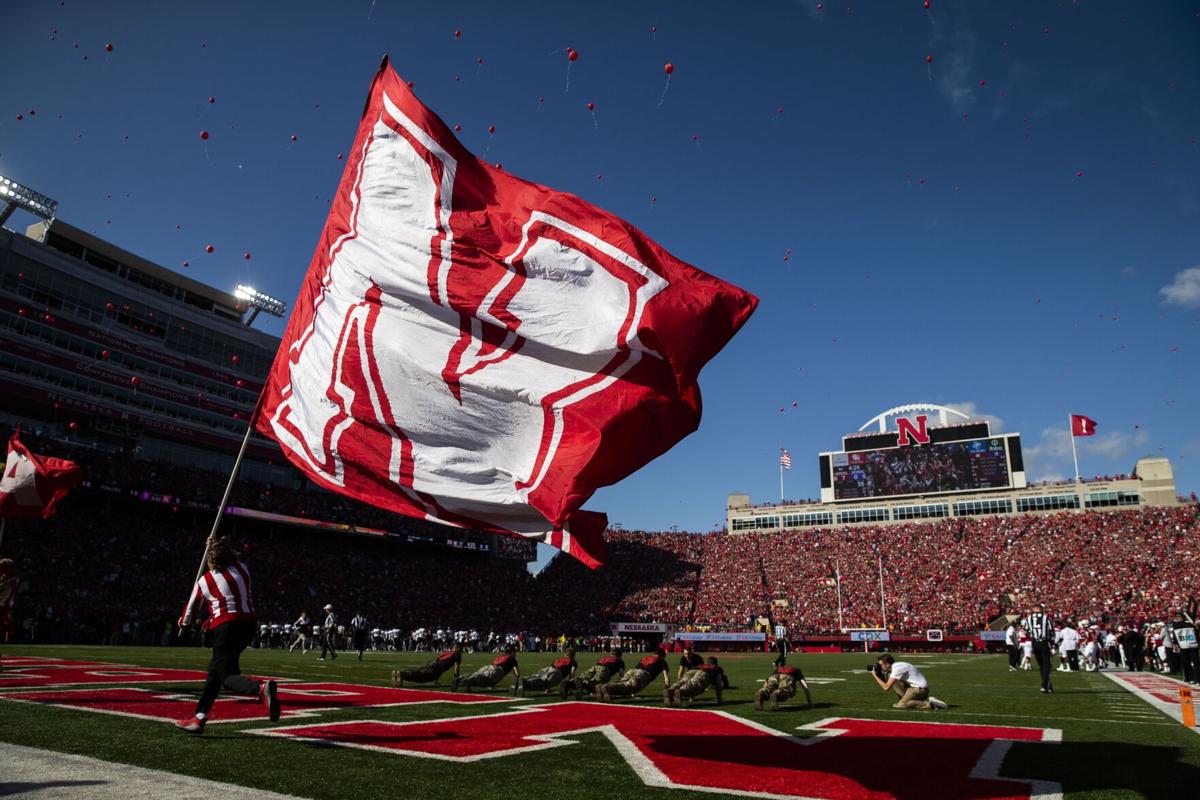 LINCOLN — Dressed in red head to toe, Tom Osborne drew a hand to his brow in disbelief.
His Huskers had blown a 12-point second-half lead as the opponent rattled off 27 straight points for a 15-point win. Again.
On Nov. 3, 1990, it was 27-12 Colorado, which went on to win a split national title.
On Sept. 21, 1991, it was 36-21 Washington, which went on to win a split national title. The Huskies punctuated their win over NU with an 81-yard touchdown run from Jay Barry on third-and-12.
"The door just slammed!" bellowed Keith Jackson on the ABC call.
"I don't want you guys to print that we can't win big games," Husker quarterback Keithen McCant said. "We'll play hard and come back and win this year."
McCant was right. So, so right.
NU won or shared the next five Big Eight titles — the last five of the Huskers' old league.
More than that, Nebraska turned that night's heartbreak into an 11-year home-field dominance rarely seen before or since in college football. Memorial Stadium became the nation's hardest place to play for an entire decade. The Huskers' personnel — which won three national titles and appeared in five title games — had a lot to do with it, of course.
But to have just one slip-up in 11 years — and none for more than seven years — is a reminder of what Nebraska's home field once was, and needs to be again. The latest Stat Chat focuses on Nebraska's notable struggles to win at home since joining the Big Ten.
In the last four years, NU is just 10-14 in Memorial Stadium, including a 1-2 record in the COVID-shortened 2020. Athletic Director Bill Moos bluntly stated the obvious while talking on his radio show.
"We've got to bring our best game every Saturday and protect our home field," Moos said in late April.
He tied his expectation for "eight or nine wins" to winning at home. And aside from a date with Ohio State, the home slate is manageable. Fordham, Buffalo, Northwestern, Michigan, OSU, Purdue, Iowa. I'd expect three of those teams to be ranked, perhaps only two.
Of course, the 2020 home schedule was also manageable. Beating a bad Illinois team and a depleted Minnesota team coming off quarantine was a reasonable task even in an empty stadium, since the Huskers beat a far more talented Penn State squad. But Nebraska was soundly outplayed and outcoached in a 41-23 loss to the Illini and a 24-17 loss to Minnesota.
Don't be surprised if Moos' comment was subtly tied to those results, which turned a potential 5-3 season — with a nice bowl game — into a 3-5 result.
"I don't feel like we played horrible today," cornerback Dicaprio Bootle said after the loss to the Gophers, who were down 33 players. "Couple things we'd like to have back. But in life you don't get a rewind button."
In Stat Chat columns, we do have a rewind button. For a moment we can remember just how tough Memorial Stadium used to be.
To be clear, it was already stingy before the Washington loss. From 1982-91, NU lost just six home games, three of which were to Oklahoma in 1984, 1986 and 1987. Washington (1991), Colorado (1990) and Florida State (1985) also beat the Big Red.
But starting on Oct. 19, 1991 — when Nebraska survived Kansas State 38-31 thanks to Johnny Mitchell's circus grabs and a last-second goal-line stand — the Huskers won 47 straight home games. They beat 11 ranked teams, including eight by double digits. They scored at least 21 points in 44 of the 47 games, with two exceptions taking place in cold, rainy conditions (19-14 over Oklahoma in 1991, 17-12 over Colorado in 1996).
I attended many games over that stretch, including the '91 OU game. On the front end of the streak, the crowd could be best described as angry and hungry — to win, to break through, to punish (especially Colorado). By the end of it, fans were practiced in the art of gracious winning.
Perhaps the fan base got a little expectant of dominance — even complacent. In 1998, Frank Solich's first season, the games got a little closer, and closer, until the streak was lost on Halloween evening to Texas. Major Applewhite, playing through a concussion, led an 85-yard game-winning touchdown. Ricky Williams rushed for 150 yards that day on his way to the Heisman Trophy.
"Most places you go, the fans boo you," Williams said that night. "But here, it's nothing but cheers. This is the most fun I've ever had playing a game."
Not quite Halloween 1992, when Nebraska laid into Colorado.
But here's the amazing thing that's often forgotten. After the loss to Texas, NU won another 26 straight home games. That included the 2001 thriller over Oklahoma, the back-to-back romps over ranked Texas A&M and Kansas State in 1999, and the first college football game after 9/11, a 48-3 win over Rice.
Nebraska won 73 of 74 home games between Sept. 21, 1991 and Nov. 2, 2002. That's a generation of dominance.
The 2002 season was rough, but the Huskers were holding serve at home when Texas rolled into town for the first time since 1998. Memorial Stadium's spell broke that night.
NU battled back from multiple deficits, and after a DeJuan Groce punt return, sat at Texas' 16-yard line trailing 27-24 with 30 seconds left. First down: short-side option, no gain. Second down: spike the ball to stop the clock. Third down: two NU receivers in the same corner of the end zone; two Texas defenders there too. Longhorn interception. Game over.
NU lost to Colorado at home three weeks later. In 2003, Kansas State walloped the Huskers 38-9, delivering Nebraska its worst home loss since 1958. That 29-point margin, unthinkable then, has been eclipsed by five Nebraska opponents since — most recently by Ohio State in 2019.
Nebraska is 43-23 at home since joining the Big Ten. Iowa is 47-20 in that timespan. Wisconsin is 56-9.
All three are a far cry from what NU used to be at Memorial Stadium. Pin-drop quiet when NU's offense was on the field — Rick Neuheisel once called it a "mausoleum" — and raucous for the Blackshirts. And afterward Nebraska fans tended to be polite as can be, which opposing coaches appreciated, especially those who won.
The appreciation is now too frequent for anyone's liking. When was the last good, mean roar from Memorial Stadium? When Scott Frost busted out the wingbone against Ohio State? The 2016 Oregon game — as loud as I can recall it — when the Huskers beat the Ducks?
Is the fans' bar for Frost so high that the team has to earn their approval a little more? Or have the attending fans in the stadium changed so much in the last decade that they are more in wait-and-see mode?
The sellout streak — paused at 375 games because of COVID — will surely restart this fall and could last for years and years depending on how long deep-pocketed boosters want to keep it going. A full house remains proof of the state's sheer commitment to winning football.
Nebraska is 10-14 at home in the last four years. That's not much of a payoff on fans' investment.
---